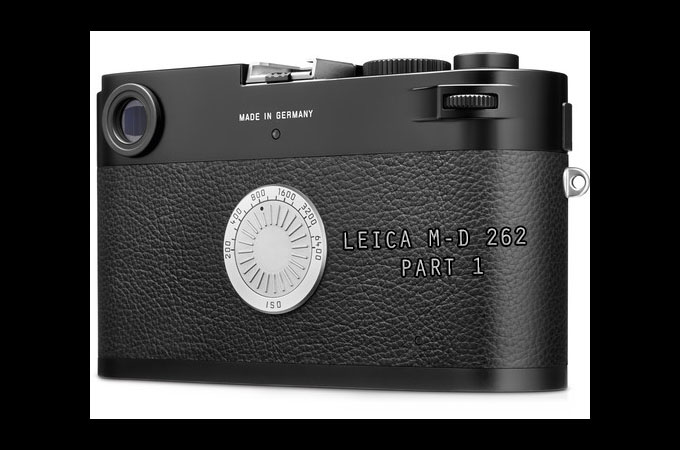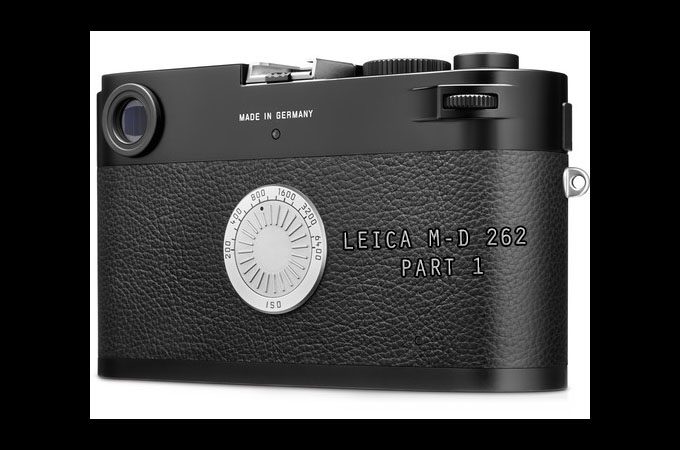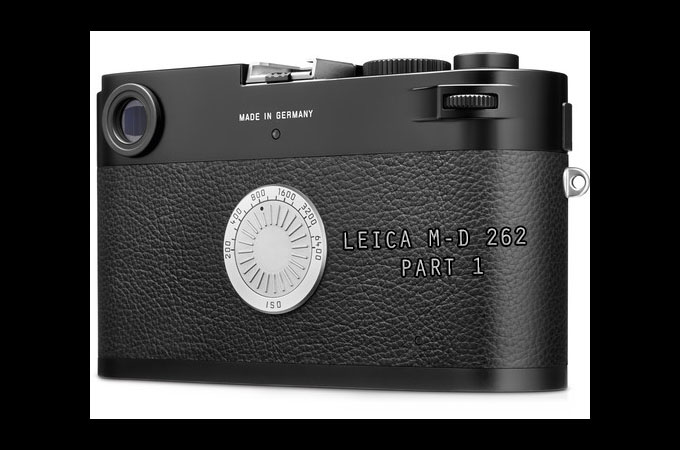 The Leica M-D 262 Review with 28 Summilux f/1.4, part 1
by Steve Huff
Once upon a time I was a young lad who shot with a camera loaded with real, tangible, honest to goodness film. Back then, as many here remember..we did not have LCD screens, we did not have EVF's, we did not have 42 megapixels or the internet in which to share our creations and memories. There is no mistake here, today's photographic world is so much different from yesterday's. Back then we had the passion, but today we have the addiction. With instant feedback on our LCD screens to instant approval by sharing with our friends on social media, today the photo world is MUCH bigger than it was back in the days of the 70's when I was growing up.
Today we have a multitude of camera offerings from so many companies. We have small format sensors, APS-C, 35mm, Medium Format, cameras that feel like computers and cameras that have everything inside of them besides the kitchen sink. As a long time Leica shooter I have always loved simplicity, which is part of what drew me to Leica in the first place. The design, the small lenses, the quality, the feel, the precision in the way it was made all just feels SO GOOD. Usability of Leica has always been simplistic as well. No matter if we shoot film or digital, the Leica camera has always been about YOU + CAMERA. Many bond with a Leica much easier than something like a Sony. It's part emotion, part psychological, and part reality. There is no doubt that a Leica M has something about it that just makes you love it, well, at least for me!
Tombstone, AZ – Leica M-D with 28 Summilux at f/1.4
CLICK FOR LARGER!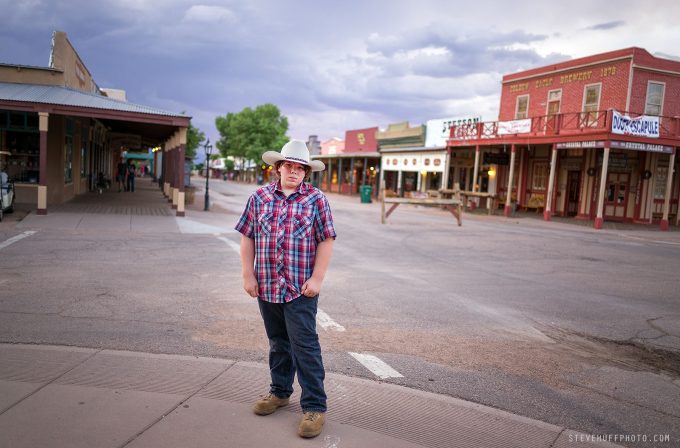 Not all love Leica, many dismiss them as overpriced rich man toys, but while some may see it is as that, I see it as an pricey piece of history, an expensive piece of art that one can use, an investment in your photographic journey. One thing has always remained true with Leica M…it inspires.
THE LEICA WAY
The Leica M-D came to be as a basic version of the crazy expensive special M60 edition camera. The M60 was the first digital Leica M to be without an LCD or any way to review images, have a menu, etc. The M60 came about by the request of many die hard Leica shooters who was looking for an M without an LCD. These Leica fans wanted a film like experience which to be honest, sounds insane when you think about it. WHY NOT keep the LCD and just not look at it? It will be there when you need it, and to be real…we are in 2016, not 1976.
But hang with me…
The M60 was a special limited edition and cost a fortune when released. So Leica made what some Leica fans wanted but they priced it so far out of reach to the normal man, only the rich could afford it..but we knew that all along. IMO, the sales of the M60 allowed them to make a mere mortal's version of this camera and while still outrageous on the price at $5995, it is far from the $20k plus of the M60.
The one that started it all, the M60…

The M-D 262 is a spinoff of the M262, which is a spin off of the M240. See, we can buy an M 262, which is an M-D with an LCD screen for $5300 or so. We can say "nah, I do not want that LCD, take it out and make it cheaper"…so they did in the M-D except instead of making it cheaper, that priced it higher, and that is due to it being in a special "niche" that Leica knows will not sell many units at all. It's more of a statement piece IMO. To say, we can do this, we are not afraid to do it and look, no one else has the balls to even try this.
Much better than $25k 😉 But still pricey!

Leica did this with the Monochrom to much criticism at launch. I remember reading from so many who attacked Leica for releasing a B&W only camera. I mean, WHO DOES THAT? Who releases a camera, takes away any option of color photography and charges MORE for it? Leica.
But that is the Leica Way. 
The past meets the future – Leica M-D 262 with 28 Summilux at f/1.4
CLICK FOR LARGER!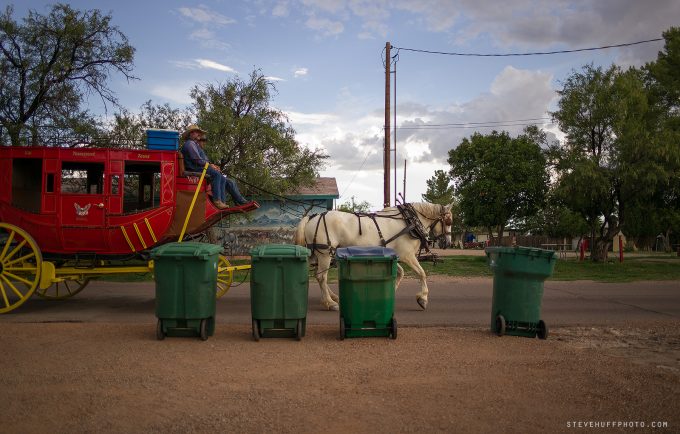 SO WHY WOULD ANYONE WANT A CAMERA WITHOUT AN LCD?
This is the big one that send Leica so much hate. Many feel this camera should never have been made, but me? I THINK OTHERWISE. I am thrilled that Leica created this camera, and I admit, ever since it was launched I have been intrigued by it. I thought if I jumped in to it then I would regret not having an LCD as where is the menu? How do we set ISO? How can we format the SD card?
Well, there is no menu. We set ISO with the big retro film ISO dial on the back, and there are no SD card formatting capabilities with this camera. Crazy isn't it? Yes, and no.
Leica dealer Ken Hansen sent me the M-D and 28 Lux out of the kindness of his heart so I could use it, evaluate it and review it and then send it back to him. After just a few days, if I had to decide today, I would keep this and send Ken the cash now. But this is my honeymoon period, so I know from years of experience this can happen with any camera or gear, even a Leica. This is why this review is PART 1 😉
But back to why someone may want a camera without an LCD…
In my very 1st outing with the M-D I would continually look down at the back where an LCD usually resides to check my shot, focus, framing, etc. OOPS! Not there…I had to trust in my focus abilities and move on to the next shot. The first few shots I was saying "Hmmmm, this would be a no go", I need an LCD.
What I later came to realize is that LCD has made me feel like I need it, because over the years we have HAD these LCD's to check out images in the field. Now we are kind of hooked on them. Remember, we never needed this with film camera. We never had a way to check ANYTHING with our images until they were developed. Many out there still miss this feeling. It's a feeling of suspense, surprise and something to look forward to all in one.
Suspense because we just have no idea what was just captured, or if it was framed how we wanted. Surprise because we may find the image to be better than we had hoped when we review it and after a day of shooting with an M-D and having NO CLUE what is on our memory card we look forward to getting to our computers to view the images. That is what happened to me. A whole day of shooting and having no idea what I captured was a very interesting feeling. Just like film, and that is where it took me back to.
Yes, shooting an M-D is JUST LIKE shooting an M7. While the camera is indeed all digital, it behaves, shoots and you must indeed use it like a film camera. No menu, No video, No JPEG recording whatsoever. This M-D only shoots RAW so we have to "Develop" just like we did with film, but this time with RAW processors. It's quite the feeling.
Katrina and Debby – Leica M-D and 28 Lux at 1.4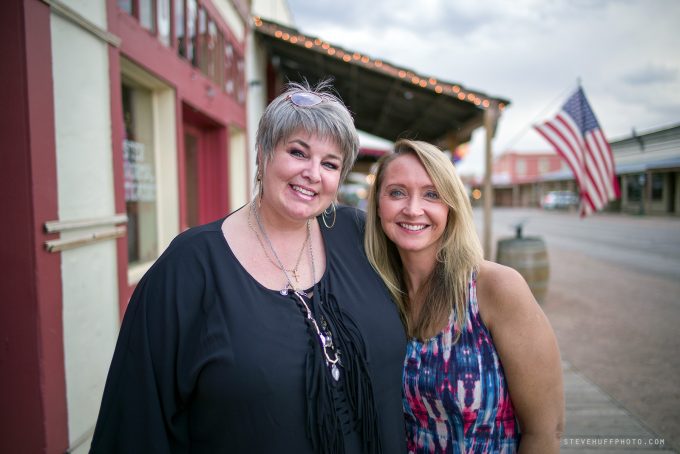 So after shooting this beauty more, I was getting more and more appreciative of it. I LIKED that feeling of not knowing and while I would NEVER EVER use this M-D 262 for paid or pro work, it is not made for that at all. Again, this was made as a niche product, for the few who have been asking for it and for that Leica deserves applause. I always like when camera companies break the norm, as many times in life breaking the norm is just what is needed for something fresh, new and exciting. While nearly every other company stays within the norm, it is Leica who goes outside of that norm box time and time again, and that adds some excitement IMO.
Some say that Leica should have not made this and instead concentrated on a new M. Well, it is my opinion that they have been doing just that for 3 years. I feel a new M is on the way this year or at least an announcement. The digital M has always had a three year cycle. We are heading into a Photokina year. There have been rumors abound about a new slimmer digital M with new advancements. So yes, I feel there is a new M coming. All Leica did here was give us a choice.
We now have the M-E, the M240, the M262, the M-D 262, the Monochrom. We have choices, and we can choose what works for us. That is cool no matter how you spin it.
So this camera is not competition for ANY other camera in the world. It is it's own creation, a one of a kind and appeals to only those who want a simpler approach to photography, to those who miss the good old days of film, and to those who want a bond and connection with the tool they use. A camera like this DOES INDEED force you to think just a tad more. There is no auto ISO, so you must dial it in manually on the back. No laziness allowed here. You must be precise in your focus. You must work it, like one would work a manual tool. This is one reason why I find it so refreshing.
The 28 Lux is interesting. The rendering is pure Leica no doubt.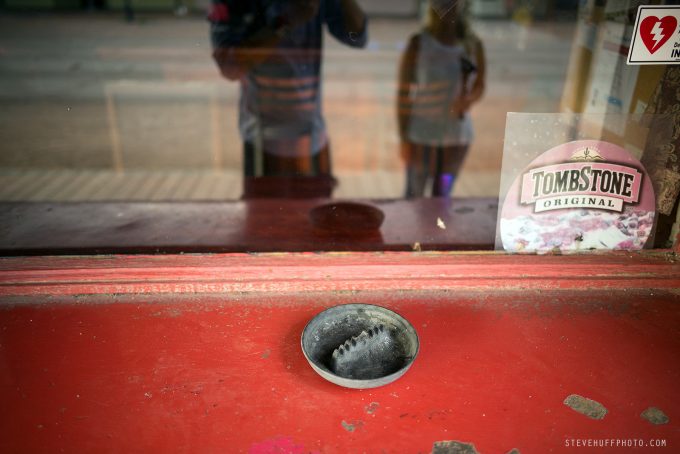 So while the audience is small for a camera like this, the audience that is there is very passionate, and I am willing to guess that those who dove in and bought an M-D adore it. Just like those who bought the Monochrom. It's a choice I am happy to have.
KEEP IN MIND…
The Leica M-D 262 uses the same internals and sensor as the M240, so IQ will be exactly the same. There are no differences in the sensors between the M-D 262, The 262, The 240.
THE 28 SUMMILUX 1.4
The Leica 28 Summilux is interesting as I just recently wrote about another 28 1.4, the Zeiss Otus. Now, the Otus is HUGE, GIANT. It is the opposite of what this Lux is in size and heft. That OTUS was the best 28mm I have ever shot with when it came to image quality, color, contrast, etc. I then wondered what this Leica 28 1.4 would be like on an M as the size is maybe 1/8th of the Otus though costs $1500 MORE than the Otus!
Well, when I started shooting with the Leica 28 Summilux I was a tad disappointed. I saw more vignetting than I had hoped for. I saw some CA. I saw that the color and smoothness was better from the Otus (IMO) but then I remembered  this camera only SHOOTS RAW! So when I applied the profile in ACR for the 28 Summilux, the vignetting improved and the slight distortion went away as did the CA. To be fair, the Otus also had vignetting but it was slight. I'd say the Otus is optically corrected where the Leica needs software to be perfect. This is also why the Otus is so damn big.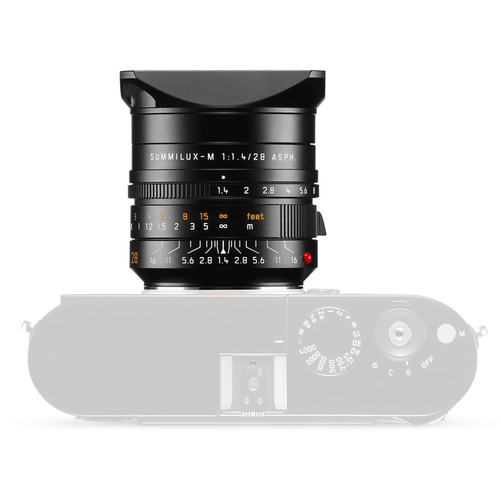 SO now I have to wonder…is it worth $1500 more over an Otus due to size alone? Probably not, but when you add in the M body being smaller and slimmer and way cooler than any Nikon or Sony or Canon, then we have to think. Me, if I bought an Otus 28 for my Sony, I would use it with excitement the 1st week or two. THEN I would tire of the size. THEN I would want to sell it. THEN I would lose money.
With the Leica M and 28 Lux, it is so small, compact and a joy to shoot, I could give up some color and pop for size and MY HAPPINESS 😉 Being happy in life is what it is all about for me, and I always make decisions like these based on happiness. Would I be happy long term with a huge setup, or smaller almost just as good setup? Of course the smaller.
I am not ready to judge this lens just yet as I have not used it enough but so far I like it but need to use it more before I can give my opinion on it fully. This will be in part 2 soon 😉
Debby – M-D 28 Lux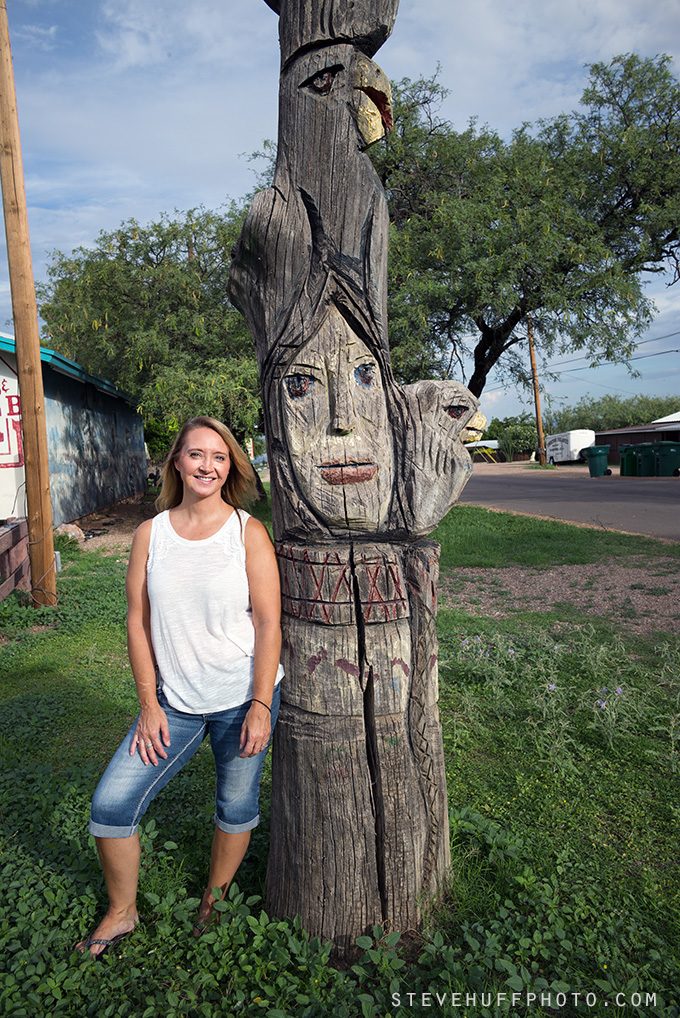 MY "FIRST EARLY THOUGHTS" SUMMARIZED ON THIS UNIQUE CAMERA
Don't hate on the Leica M-D 262! It is a beautiful piece of kit that will bring pleasure to so many out there. Sure, we lose out on creature comforts of an LCD, JPEG shooting, having a menu, video, etc but we also gain something we just can not get in digital imaging anywhere else…and that is a TRUE film like shooting experience without shooting film. It's a choice in the expanding Leica M lineup that I welcome with open arms. You may not like it, you may hate it or you may love it…but Leica is giving the true fans something special here and to me, that says a lot about the brand.
So much more  to come in part 2 with more images and thoughts on the 28 Lux, even a crazy comparison between this and the Sony 28 f/2 $450 lens. 😉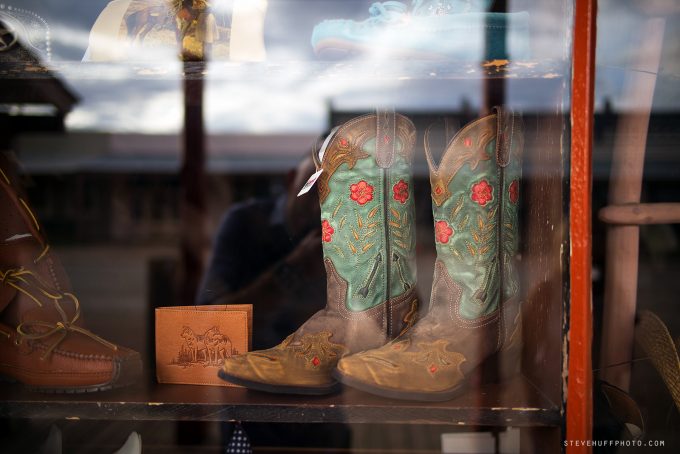 This Leica M-D came from Leica Dealer Ken Hansen. Ken has supported me and this site for 7-8 years now and he is a wonderful man. He has been a Leica dealer forever and to some, he is a legend. You can email him for any Leica products, as he sells them all. Just email him at khpny19@aol.com 
This M-D is also available at the usual suspects I love and adore:
---
HELP KEEP THIS FREE WEBSITE RUNNING STRONG! HOW YOU CAN HELP OUT!
For the past 8 years I have been running this website and it has grown to beyond my wildest dreams. Running this site costs quite a bit of cash every single month and on top of that, I work full-time 60+ hours a week on it each and every single day of the week. Because of this, I could use YOUR help to cover my costs for this free information that is provided on a daily basis. 
To help out it is simple, and no, I am not asking you for a penny!!
If you ever decide to make a purchase from B&H Photo or Amazon
, for ANYTHING, even diapers..you can help me without spending a penny to do so. If you use my links to make your purchase (when you click a link here and it takes you to B&H or Amazon, that is using my links as once there you can buy anything and I will get a teeny small credit) you will in turn be helping this site to keep on going and keep on growing.
Not only do I spend money on fast hosting but I also spend it on cameras to buy to review, lenses to review, bags to review, gas and travel, and a slew of other things. You would be amazed at what it costs me just to maintain this website, in money and time (250 hours a month, and about $3000 per month).
So all I ask is that if you find the free info on this website useful AND you ever need to make a purchase at B&H Photo or Amazon, just use the links below. You can even bookmark the Amazon link (not the B&H) and use it anytime you buy something. It costs you nothing extra but will provide me and this site with a dollar or two to keep on trucking along.
AMAZON LINK (you can bookmark this one)
B&H PHOTO LINK – (not bookmark able) Can also use my search bar on the right side or links within reviews, anytime.
Outside of the USA? Use my worldwide Amazon links HERE!
You can also follow me on Facebook, Twitter, or YouTube. 😉
One other way to help is by donation. If you want to donate to this site, any amount you choose, even $5, you can do so using the paypal link HERE and enter in your donation amount. All donations help to keep this site going and growing!
 I do not charge any member fees nor do I (nor will I ever) charge for reviews, so your donations go a long way to keeping this site loaded with useful content. If you choose to help out, I thank you from the bottom of my heart. It is TRULY needed and welcome. Thank you!