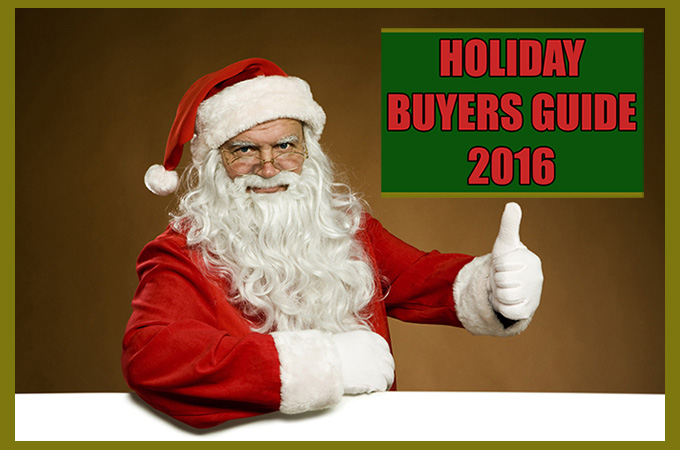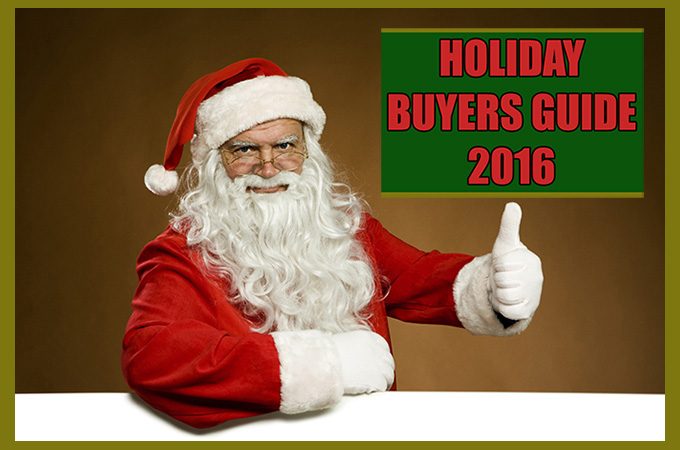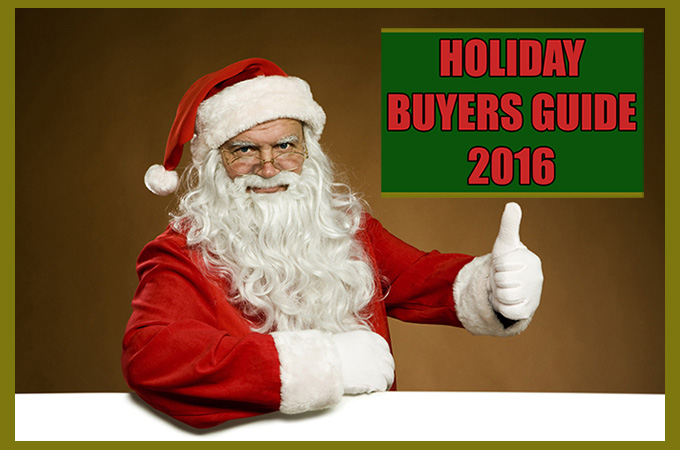 The Hottest Photo Gear of 2016 Buyers Guide
*CYBER MONDAY DEALS AT AMAZON HERE*

It's the most wonderful time of the year! yep, the Holidays are not creeping up on us… they are HERE! Thanksgiving is tomorrow and then just over a month away is Christmas! Each year many out there in internet land click on links, and purchase cameras, lenses, bags or accessories for their photo inspired loved ones. This year I want to post about the gear I loved in 2016, new or old, and talk about the hottest gear coming up as well (only the gear I have tried as I never recommend gear I have not used).
As always, this is focused on MIRRORLESS as that is all I have been shooting for the last 6 years or so. I am not a DSLR guy.
So check out the list below featuring my fave gear as of November 23rd 2016! You will not see point and shoots, you will not see budget cameras, and you will not see one item I have not used or tested myself. Enjoy!!!
——
STEVE'S PICKS: THE HOTTEST CAMERAS AVAILABLE AS OF November 2016
——
The Olympus EM1 MKII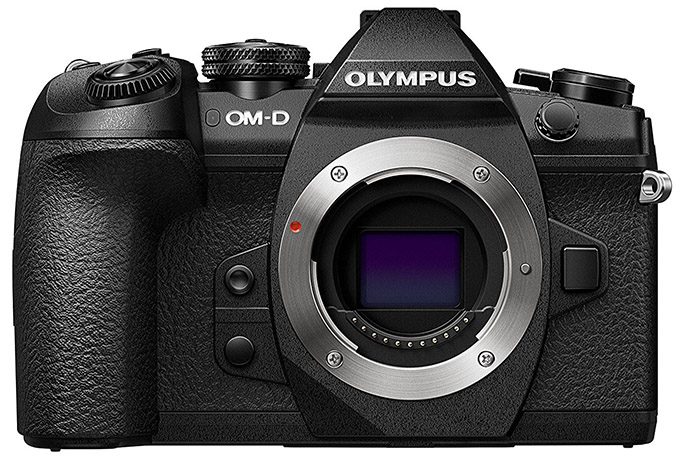 The new pro level OMD EM1 MKII is a beautiful camera in every way from design, feel, controls, speed, function, features and even performance. No question, for me, it's the best Micro 4/3 camera ever developed or offered. Solid weather sealed body, touch LCD, fantastic EVF, and as I said, fast response and fast AF. Fastest yet for M 4/3. Also, the best noise performance yet for M 4/3 with a one stop improvement over the last model, the E-M1.
EM1 MKII, 25 f/1.2 Pro. Yep, I had the camera in this Hot Springs and yes, it was soaked. But it still worked and never gave me an issue.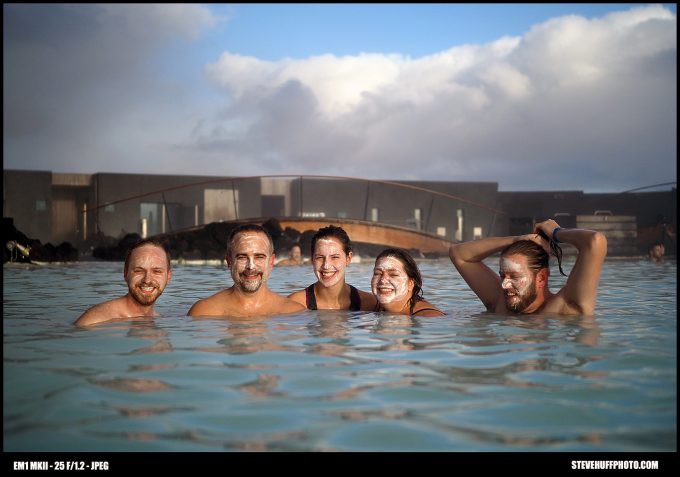 The only niggle for some is the Micro 4/3 sensor, but the sensor size is what makes this camera possible in all it does. You will not see full frame cameras with this kind of speed or response anytime soon. The IQ is also very rich, colors are fantastic, dynamic range seems solid and the lenses offered for this system are some of the best made today, in the world.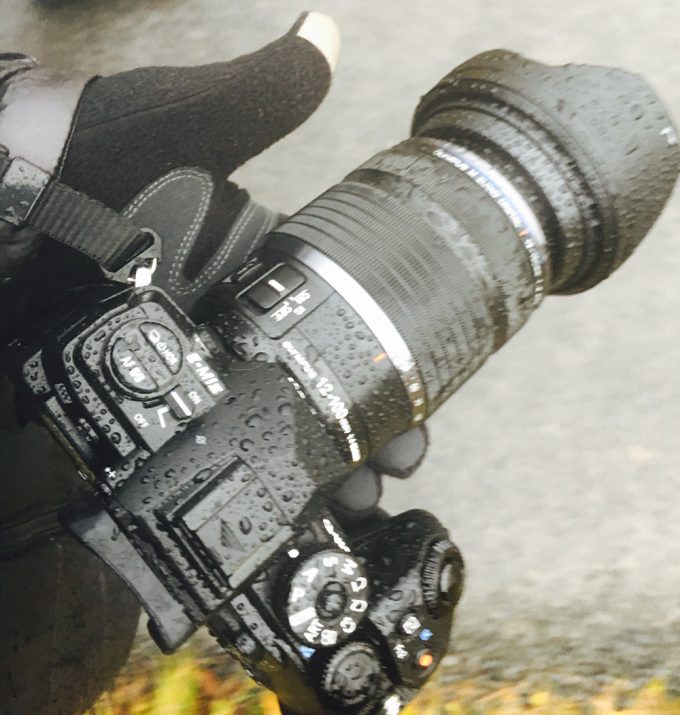 The EM1 MKII is a beauty, and not a cheap one. When we look at all it offers, and all it can do, and how it can do it whether you are in rain, sleet, snow or whatever the weather..then we have one hell of a pro level camera here. If you shoot M 4/3 and have an old EM1, this one steps up the game. If you own an old generation PEN, this is like the hot rod and your PEN is like the Yugo. Maybe you own a Panasonic M 4/3 camera. Well, none can touch the EM1 MKII as of November 2016. BUT for some, the PEN-F or original EM1 may be the pick as they can be had for half the price of the MKII. Then again, if you want to keep a camera for 6+ years, this is one that qualifies.
If you want the best M 4/3 has to offer, and one of the best cameras available to order today, then take a look at the incredible EM1 MKII. I also highly recommend the new 12-100 f/4 lens. It's one of the best lenses I have used in recent times. SEE MY PART 1 REVIEW OF THE EM1 MKII HERE
Buy at Amazon, Buy at B&H Photo. 
---
The Sony RX100 V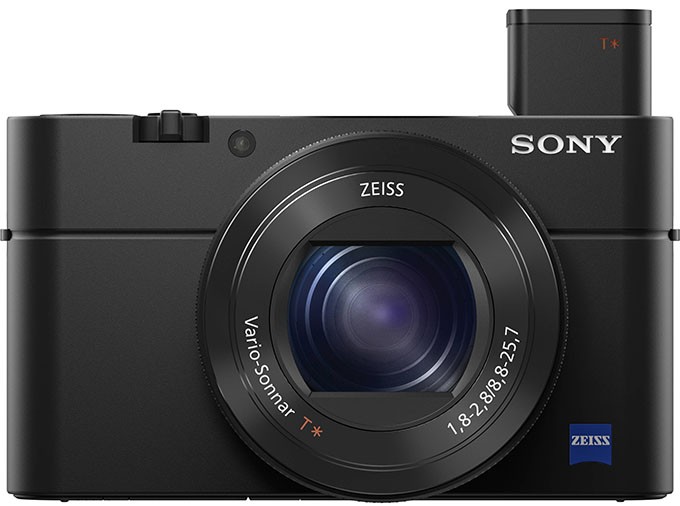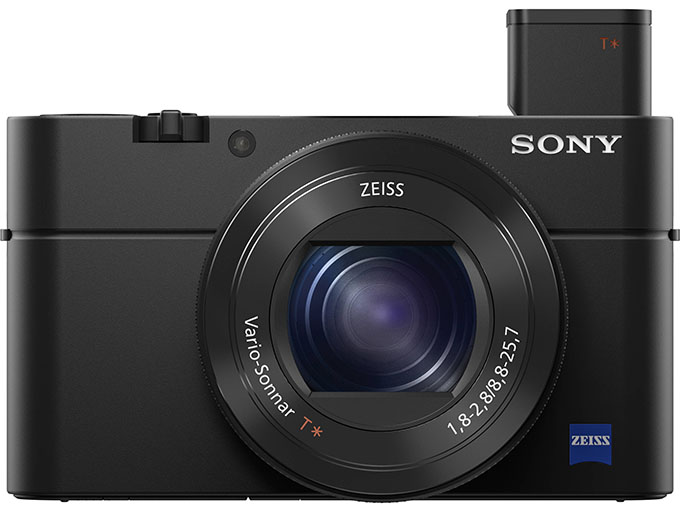 This camera is like lightning in a box. It's fast as all get out, small enough to slide in your front jeans pocket, light enough to take anywhere and will blow away your phone camera in a big way. This guy is capable as most DSLR's (or better) when it comes to getting the shot. While you will not have the all out IQ from a larger sensor camera, or the depth, ISO performance or dynamic range it makes up for it in every other way. With a pop up EVF, great color and image quality (better than your phone), speed and a crazy 24fps shooting mode it is designed for all out speed and accuracy. You will never mis a shot if you use this camera how it was meant to be used. It can and does catch the decisive moment. See for yourself HERE. 
Catching the decisive moment can be easy with the RX100 V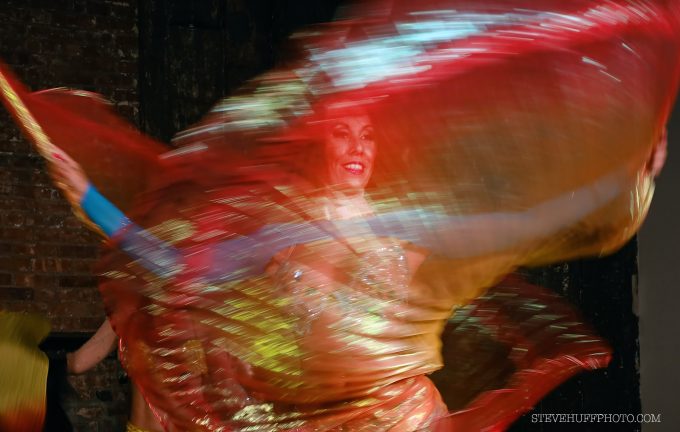 You can also see my 1st look here while I was in NYC testing it out a while back. This is the most serious pocket point and shoot ever created but I hate to call it a point and shoot as it is a pretty advanced little machine. I never recommend cameras I have not used or did not like, but this one would make a killer gift for someone wanting a step up from their smart phone camera while giving them amazing speed, video, and features you just do not get with most smart phones. It's perfect for someone on the go to shoot everyday life as well. Beautiful camera and comes in at just under a grand.
Buy the RX100 V at Amazon or B&H Photo
---
The Leica Q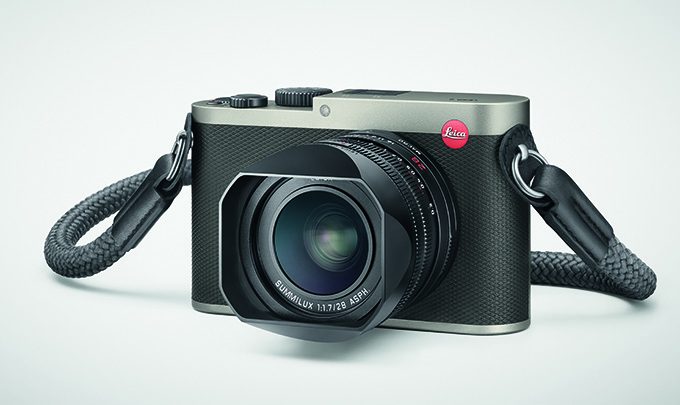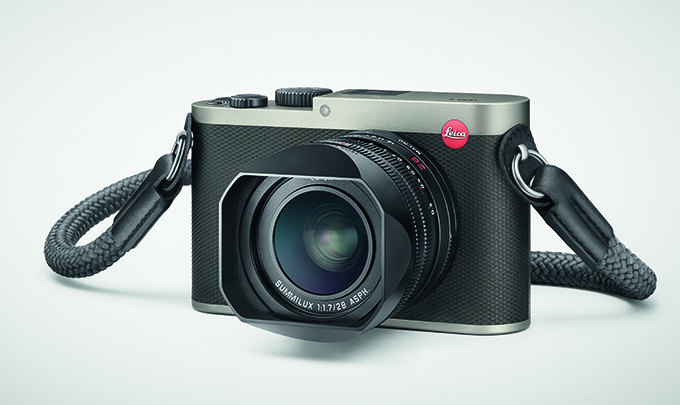 While this is a 2015 camera, it is still a popular choice for today at the end of 2016. In fact, just a couple months back we started to see regular supply in stock of the Q. Leica makes these in small batch quantities and they have been selling the Q in good numbers. In fact, I would wager that this is Leica's best seller right now.
The Q has snap, pop and no crackle. B&W or Color, the IQ has that Leica feel.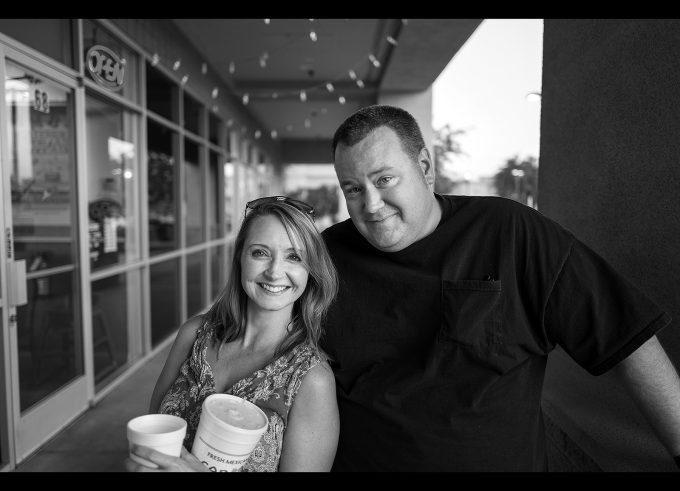 The Q is FANTASTIC if you can deal with only having a 28mm lens. The 28 Summuilux here is nice, has a macro mode, puts out great IQ and colors and has that Leica style and design all the way. You can go as easy as a point and shoot here, or go full on manual. Great for beginners or pros. The Q is a winner.
 My Leica Q Review can be seen HERE
Buy the Q at Ken Hansen (Email: khpny19@aol.com), PopFlash, B&H, or Amazon
---
The Olympus PEN-F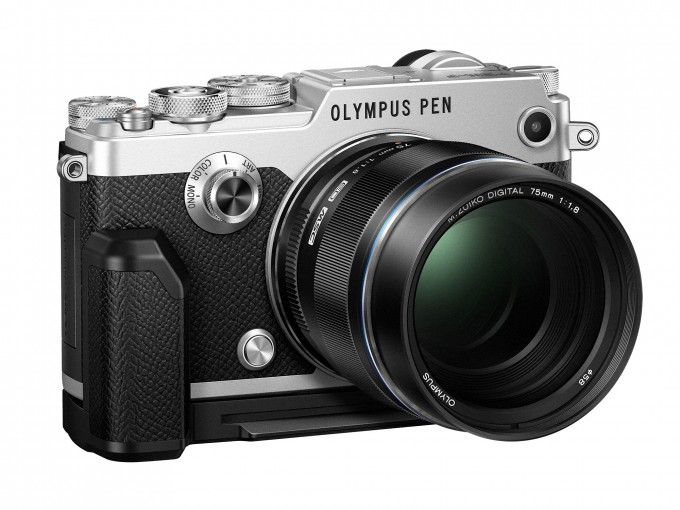 The PEN-F is one of my favorite cameras ever, in my top 10 without question, and possibly my top 6. It's the best PEN model Olympus has ever created, and yes, I feel it is better than the old film PEN camera without question. What we can do today with imaging is pretty amazing and this camera does it all with style, grace, speed and a fun factor that is missing in many cameras. This is for someone who wants to take great shots and look good while doing it.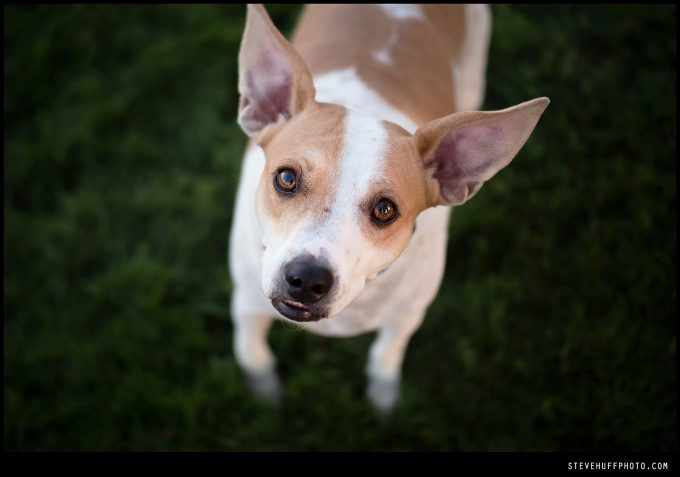 You can also enjoy some of the greatest lenses made today with this Micro 4/3 camera. The PEN-F is beautiful and the IQ can be serious, fun or anything in between as there are modes, filters and even a slide film emulation along with a Tri-X emulation. All with a twist of the front dial. See my PEN-F Review HERE
Buy the PEN-F at B&H Photo or Amazon
---
The Leica SL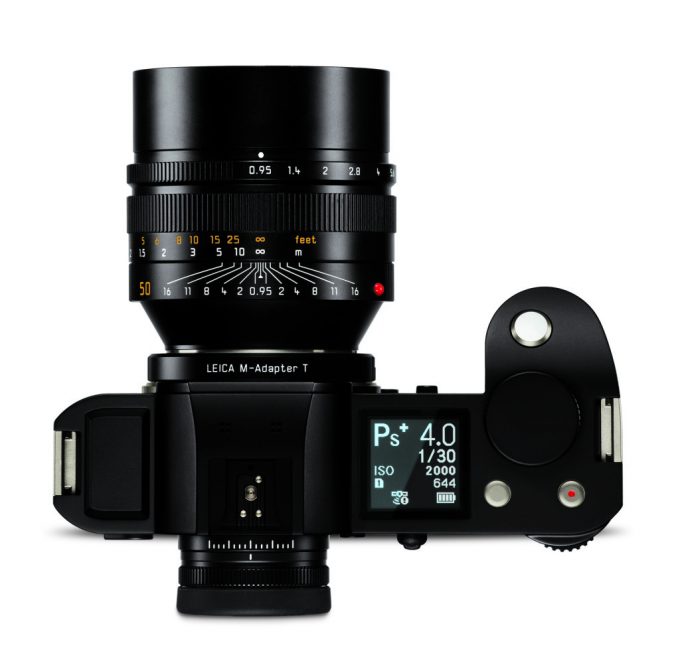 My camera of the year of 2015 and for good reason, it is to me, one the best all around digital cameras ever made as of November 2016. Many pass this camera off due to the insane cost to get in to this system, the large native lenses and the size but once you use a Leica SL for any length of time, you will most likely get hooked on it. The HUGE large clear EVF, the solid as all get out build, the weather sealing, the dual card slots, the huge battery, and the functionality and simplicity of the menu and controls.
Tow guys some of you may recognize! Ashwin Rao and Kurt Kamka, two Leica aficionados! Ashwin had his SL (as did I) and Kurt had his Leica S!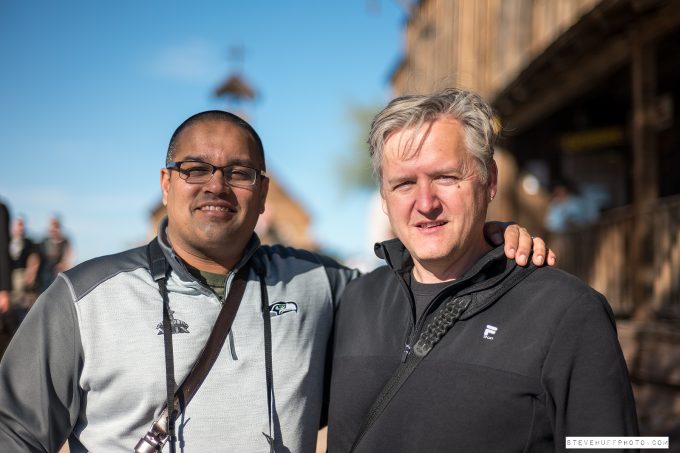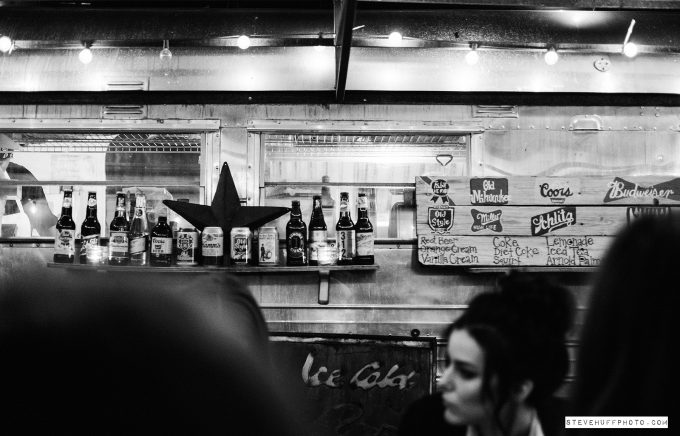 The feel of the camera in use is like when you drive a $80-100K luxury sedan. It's smooth, it's reliable and it delivers the goods. This is a camera for those who want QUALITY in ALL areas from construction, to handling, to controls, to function and IQ. It's the most expensive camera here on this list but if you can stretch this guy, you will not be disappointed. With adapters available to shoot M lenses, Canon EF lenses and Nikon lenses we can now shoot almost any lens on this guy. It's like a Sony A7RII on steroids with a more refined IQ and better build, feel and that EVF..OMG..The EVF.
See my review HERE. I will have an update soon on the SL. More shots here. 
Buy the Leica SL at Ken Hansen (email:khpmy19@aol.com) B&H Photo HERE, PopFlash.com HERE, or Amazon HERE.  
---
The Sony A7RII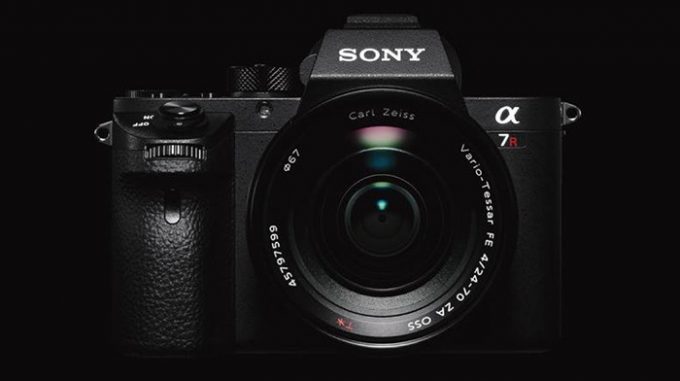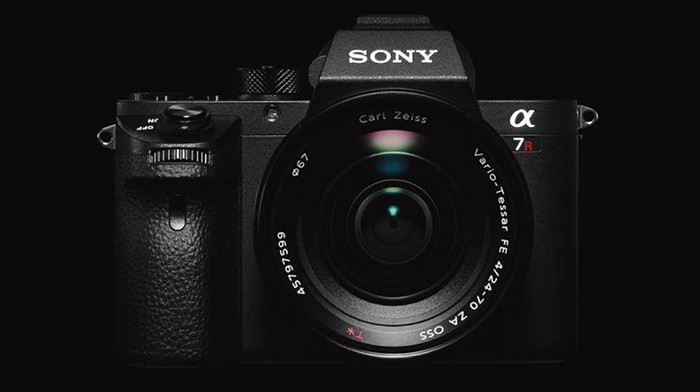 No buyers guide would be complete without my #1 most used camera of 2016. The Sony A7RII is a powerhouse of imaging. While it is not the fastest camera out there today, or the most responsive, nor the one with the most features..it is one hell of a camera and video maker. This may be one of the biggest successes Sony has had in recent years.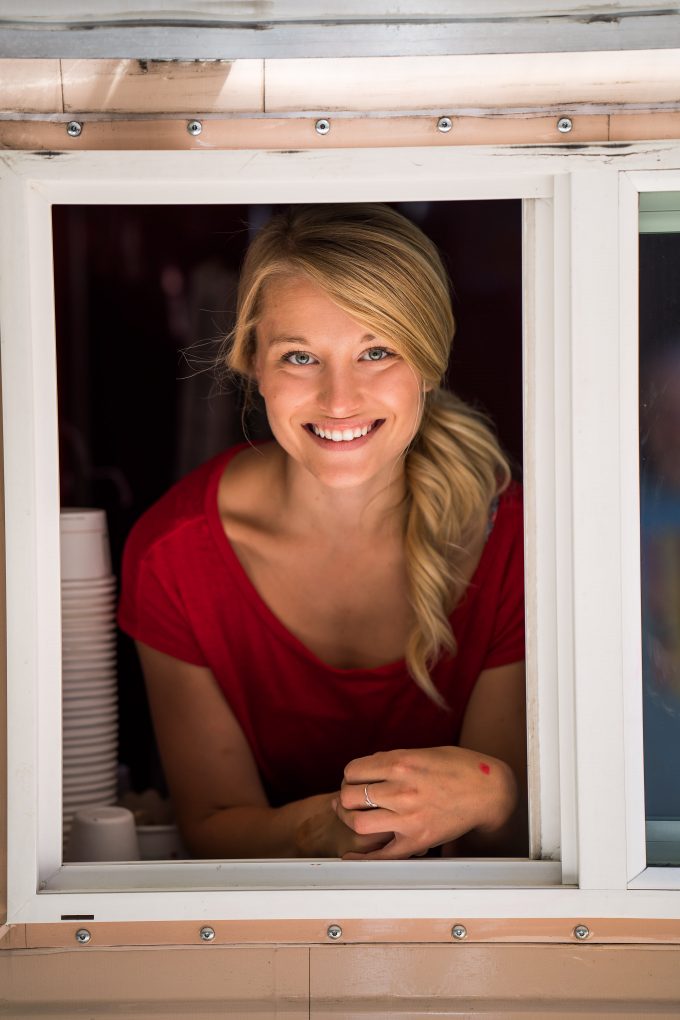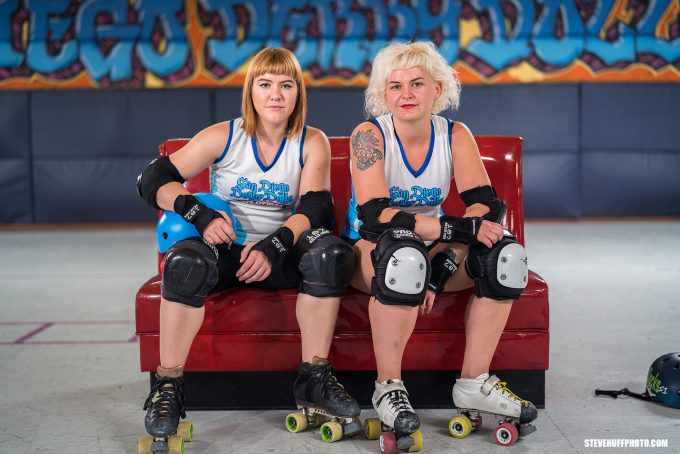 The A7RII may be a year and a half old already but it has a few more years in her before she retires from this household. Even if an A9 pro were to come out, my A7RII will stick with me as many memories have been made with me and this camera. Highly recommended. See my full A7RII Review HERE.
Buy the A7RII from B&H Photo HERE or Amazon HERE
---
The Sony A6500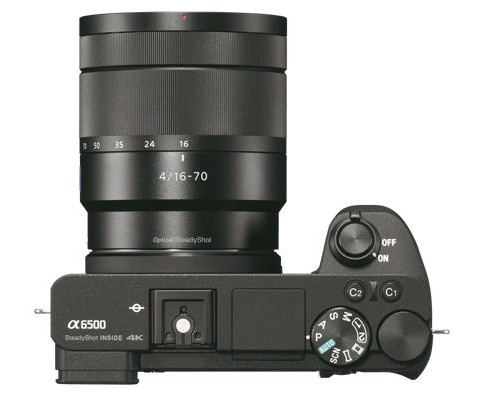 The new Sony A6500 is a pretty awesome under $1400 mirrorless APS-C camera. The speed is astonishing and this one takes the best selling A6300 and adds major speed upgrades along with AF tracking upgrades to make for one hell of a fast action shooter. If you shoot sports, action, concerts or anything that involves a moving subject then this may be the camera of your dreams.
Photos by Chad Wadsworth for Stevehuffphoto.com using the A6500 in Austin TX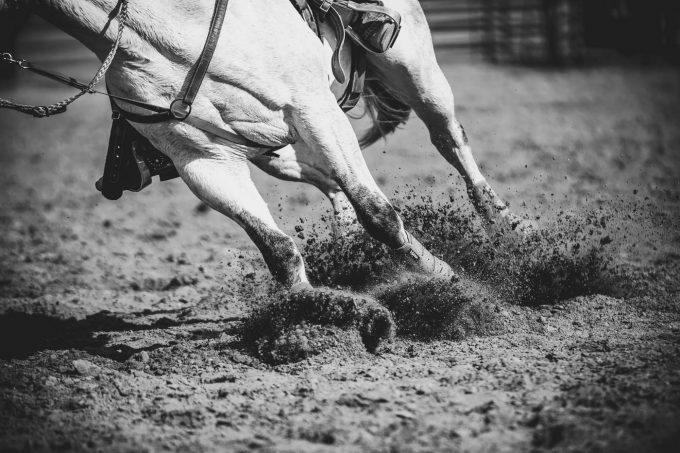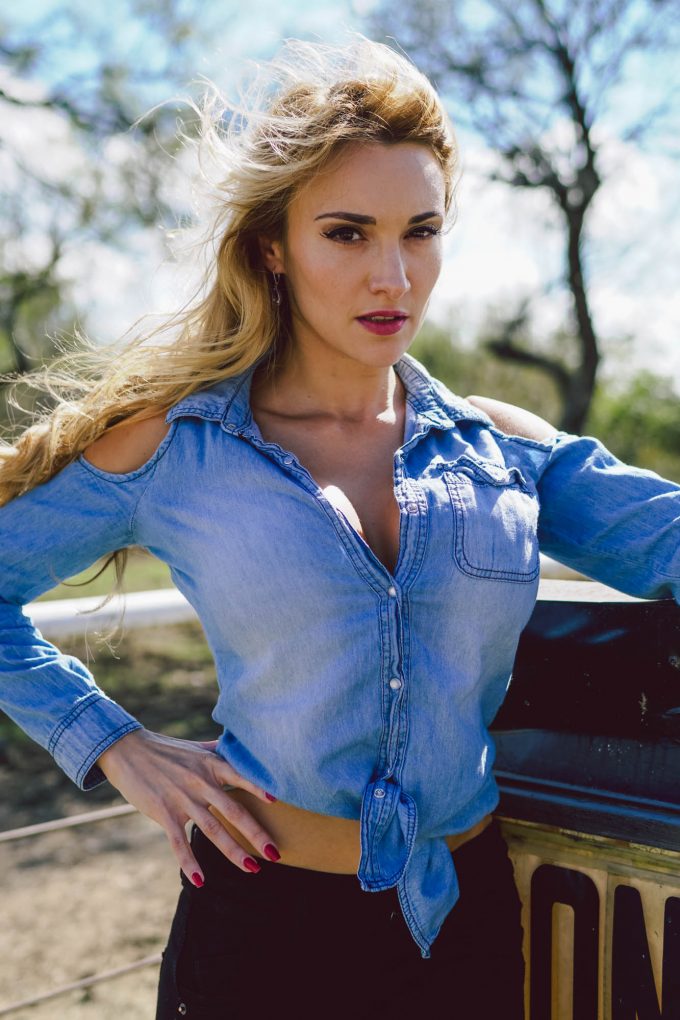 Many will think "This A6500 or the Fuji Xt2″…well, two totally different types of cameras IMO. The Fuji is built like an old school camera with knobs, buttons, controls for everything. The A6500 is much smaller, sleeker, faster, responsive and will excel for any moving subjects. Then the IQ differences, as the Fuji has a unique color signature all its own, as does Sony. Question is, which one is for YOU? The A6500 is a marvel of engineering and tech but it feels more like a high speed computer than a camera. Either way, it still gives results! Beautiful ones at that.
See the 1st hands on look at this camera HERE
Buy the Sony A6500 at Amazon or B&H Photo. 
---
The Fuji Xt2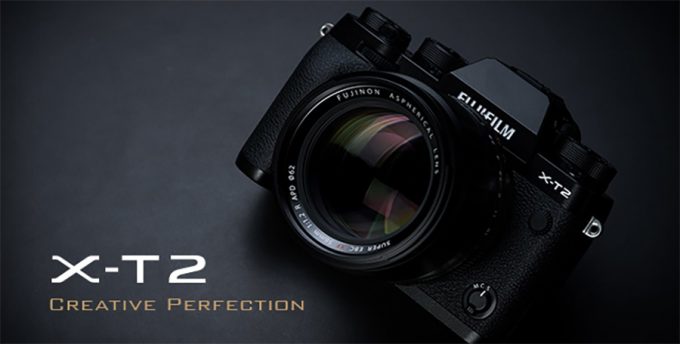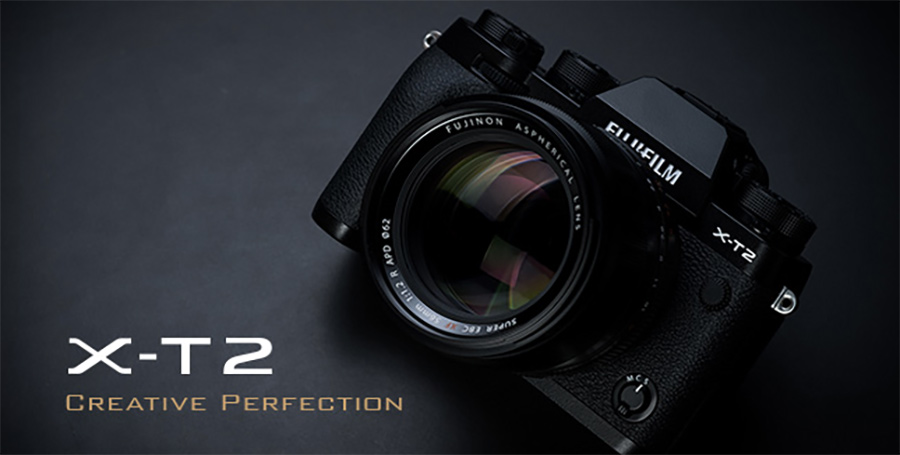 The Fuji Xt2, to me, is the best Fuji APS-C sensor sized camera that they have ever made. I prefer it to the X Pro series as well. It has the design, controls and response that we love and the Fuji color that is always sure to please, especially the Fuji fans! The XT2 is not my favorite camera but it is my favorite Fuji camera and it now has a lens arsenal to be reckoned with.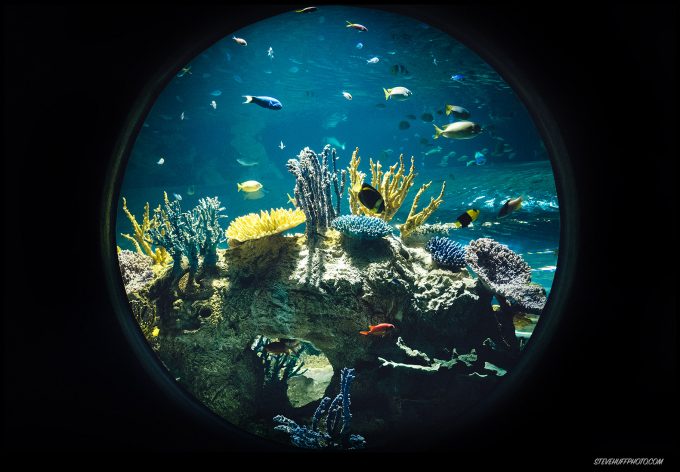 It's a solid Fuji release, and I would urge those curious about the Fuji system in general to give this one a go, or rent it for a couple of days. Many think I hate Fuji or take jabs at them but that could not be further from the truth. For the past eight years what I have done is tell my honest feelings about the cameras I have tested or shot with. The last Fuji I enjoyed a lot was the XT1, before that the X100 series with a pref for the 1st gen X100 for IQ and color. This XT2 is the only Fuji since those two that I can say I truly like, alot. I feel Fuji has matured a great deal over the last two years and I am liking what I am seeing from them with this camera.
I can not wait for the medium format Fuji in 2017. That is going to be something to behold. My look at the Fuji XT2 is HERE
Buy the Fuji XT2 at Amazon, PopFlash or B&H Photo
---
The Leica M (Any Variety)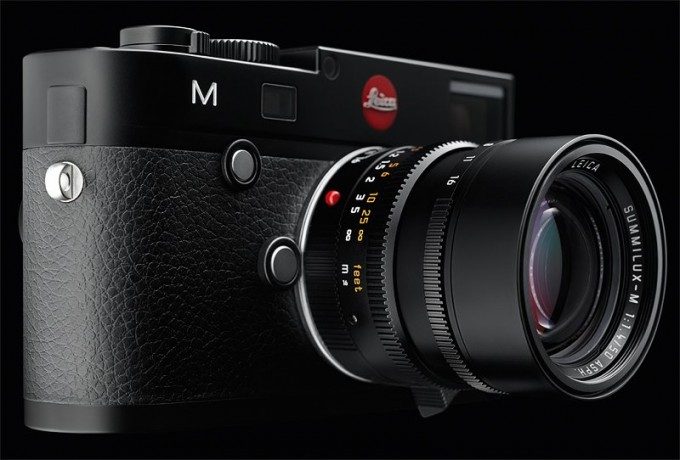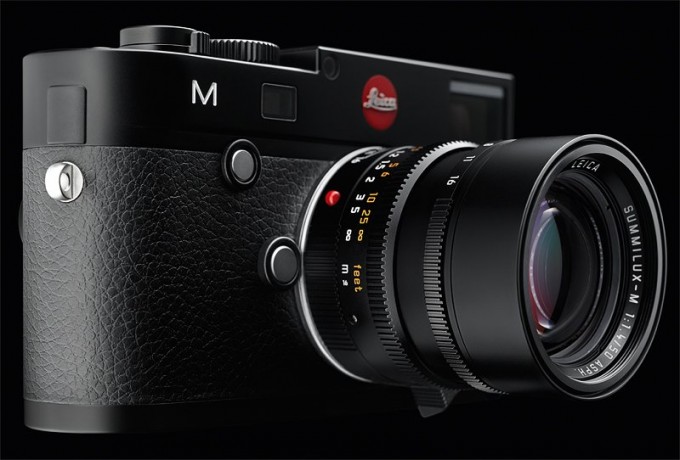 No buyers guide from me would be complete without a Leica M included! I started this blog eight years ago, inspired by the Leica M8. I have always had a Leica M ever since, of some variety. Today I am with the Leica MD, a 28 Lux, a 50 Lux and 90 cron. I also can use those lenses on the SL which is a great experience due to the glorious EVF.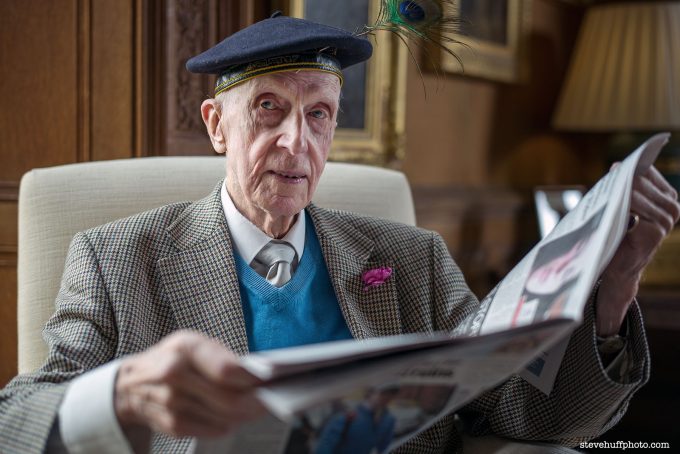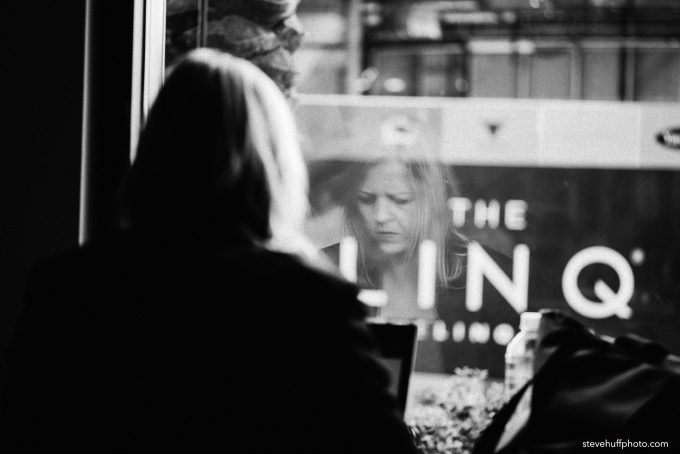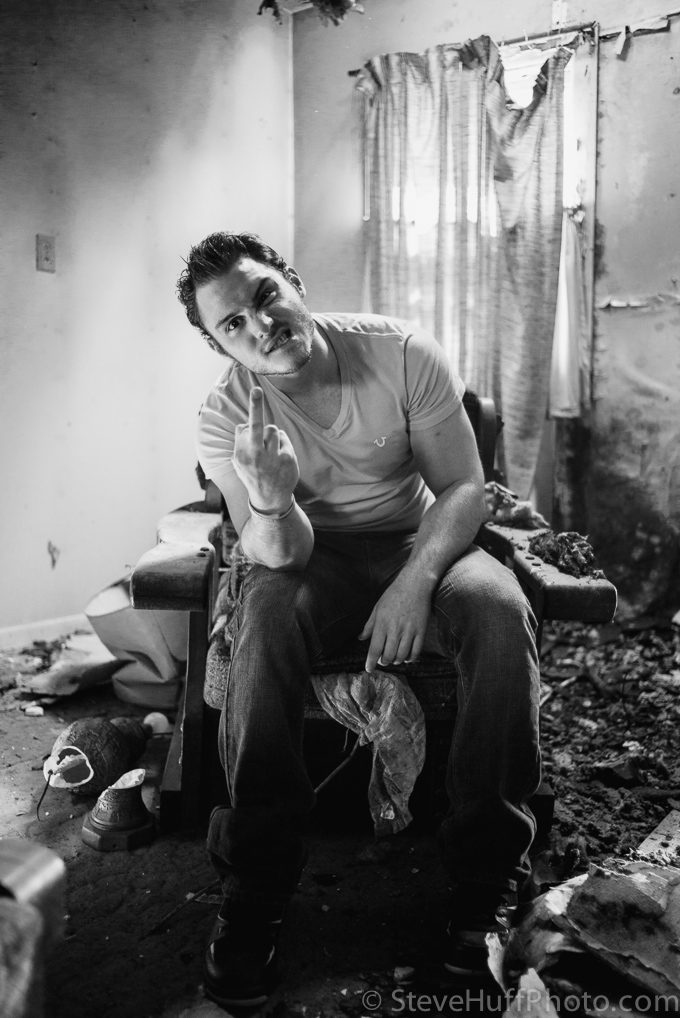 The Leica M has a way of inspiring you, motivating you and making you want to run out for the day and use it. After you use one for a while you start to get an idea of what will look good, and what will not when framing images. Using the rangefinder is quite unique as well. No live view EVF here. The Leica M is legendary, and while it is costly to get into an M system, there is no question it is one of the best camera systems available for those who do street shooting, travel, or even portraits. I know a few who shoot sports with an M 😉 See my page with all Leica M images using the M 240 and MD
Buy a Leica M from Ken Hansen (email: khpny19@aol.com), PopFlash, Amazon, B&H Photo
---
MY PERSONAL FAVORITE LENSES AS OF November 2016
Micro 4/3
OLYMPUS 12-100 F/4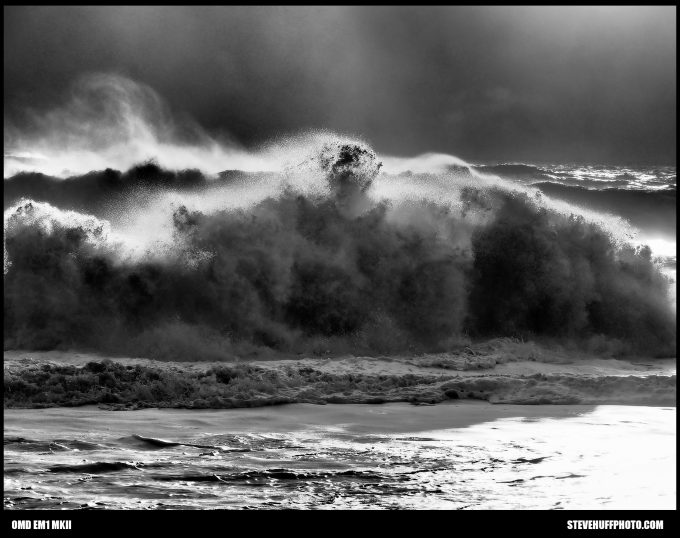 The Panasonic Nocticron 42.5 f/1.2
---
Sony E Mount
SONY 35 1.4 AND A7RII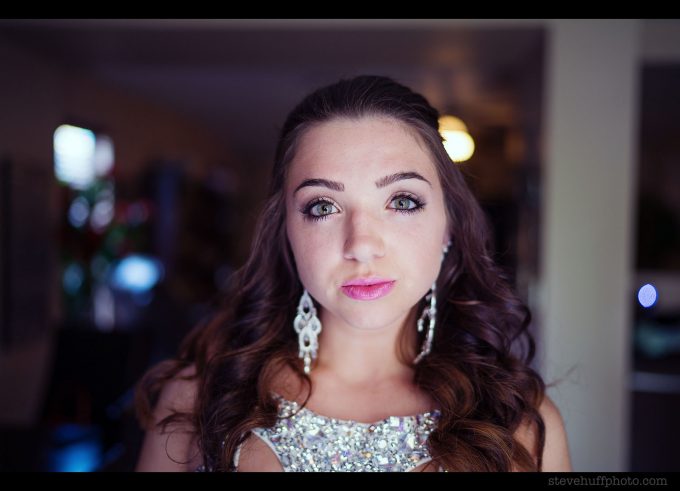 ---
Leica M or SL
LEICA SL with Zeiss 50 Sonnar at f/1.5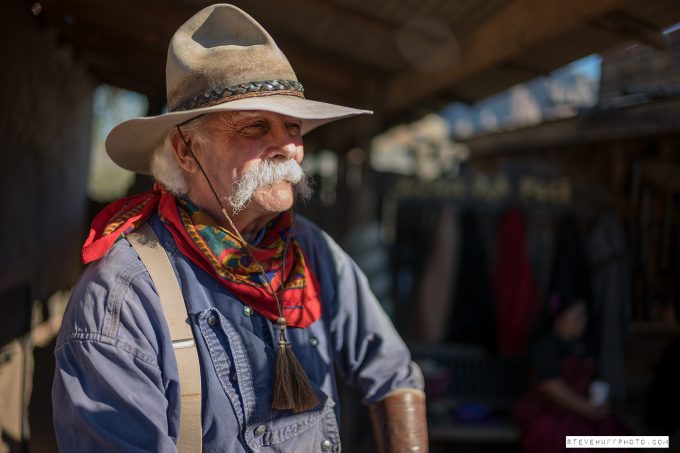 Leica 50 Summicron APO – M or SL
Leica 50 Summilux LE – M or SL
---
MY FAVORITE CAMERA BAGS
Wotancraft Camera Bags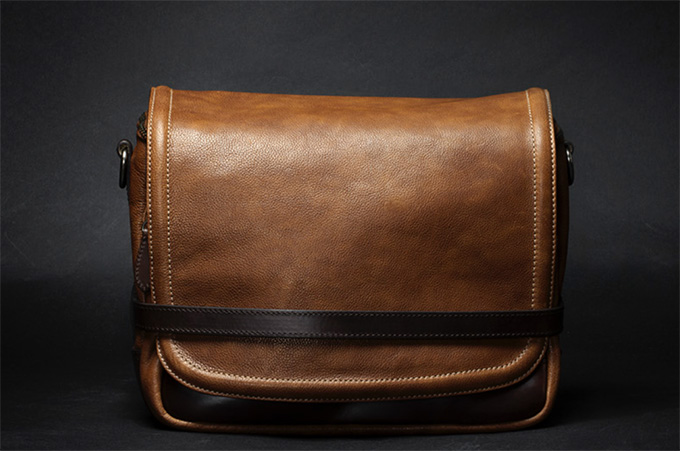 The RYKER from Wotancraft. This has been my GoTo for well over a year now. See my one year update on the bag HERE. This is a quality leather bag. Comes in black or the brown as shown above. This is my day in and out bag most of the time if I am staying local. It holds my camera, 2-3 lenses, accessories and even an iPad. The construction is as good as it gets and beats some super fancy brands that sell for $800 and up. The only weakness I have found it that due to being all leather, it is heavier than most bags. If you want style and function this bag is awesome. The original review is HERE. Any bag you buy from Wotancraft will be up there with the best of the best.
Buy the Ryker direct from Wotancraft HERE. They also have other bags I love like the RAVEN and SCOUT.  
---
Blackforest Bags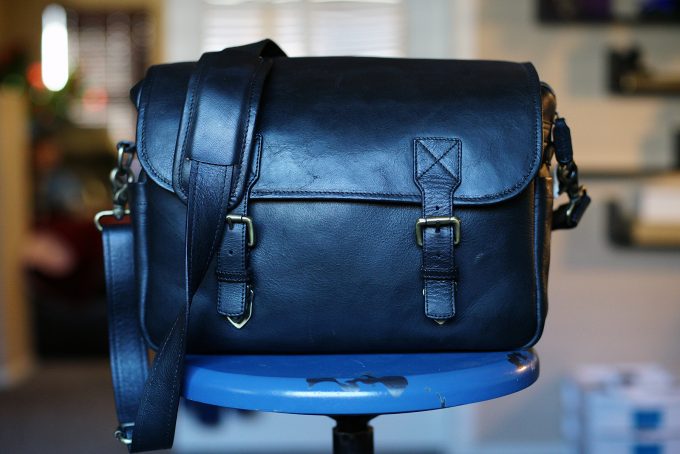 I have been using this bag HEAVILY for the past two months and I am going to post my review of it by the end of the week. It has been a godsend for my long travels as it holds everything I needed. When I traveled to Iceland, it held my camera, lenses, macbook pro 13″, iphone, chargers, cables, batteries, my headphones, sunglasses and a hand towel. This is larger than the Ryker, but full quality here. All leather, with all high end materials. It has the same protective zip up section under the flap that the Ryker does so your gear stays safe and dry.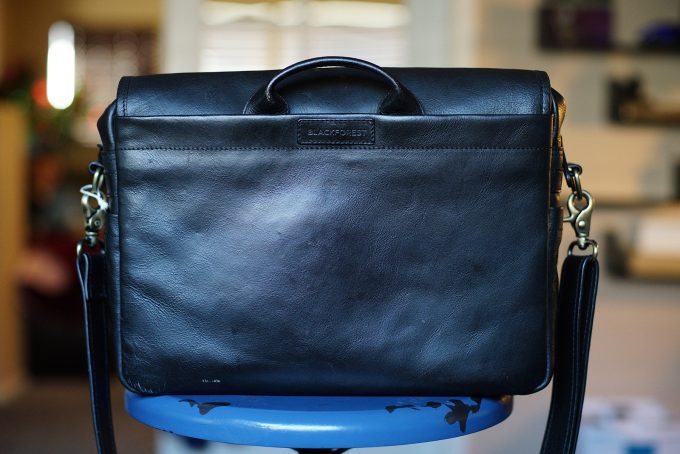 See more about this bag at BLACKFORESTBAGS.COM
---
COSYSPEED CAMSLINGER STREET-O-MATIC
This bag is not for everyone but until you try one, don't knock it. This is the best buy in camera bags when it comes to convenience, size, ease of use and literally no weight or back pain! This straps around you like a belt, like a holster of sorts. It will hold a camera and lens and will be at the ready in a nanosecond! I love the camslinger bags and even met up with the owner in Las Vegas a couple of years back to try out the bag  on the streets..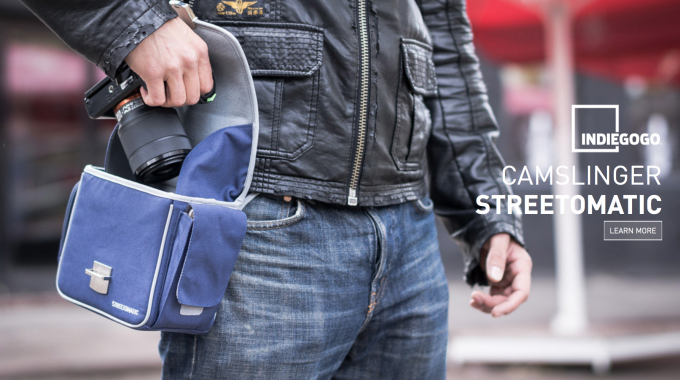 So check out the Camslinger. It's affordable, and very effective.
You can see the ENTIRE Line at B&H Photo
---
A COUPLE OF ACCESSORIES I LIKE
JB DESIGNS GRIPS
I own several JB Handmade wooden grips for my cameras. I have one for nearly every camera I own and use. They are affordable and beautiful all at the same time. Each grip is made in the USA and all are also available at Amazon via prime shipping. Can't go wrong with a JB Grip! I love mine with the PEN-F most of all.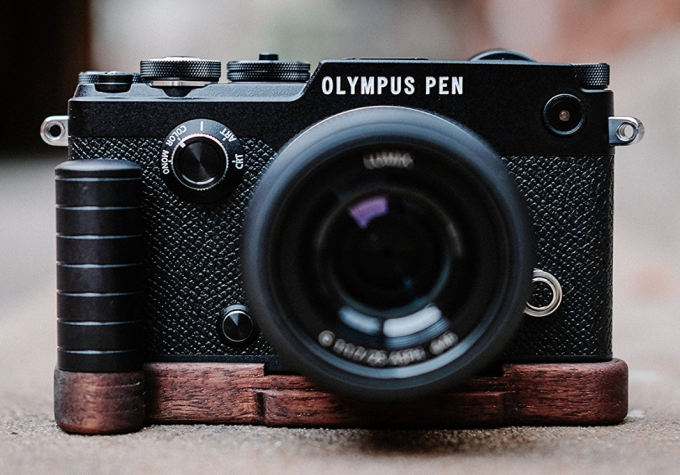 You can see all of the grips on offer from JB Designs at Amazon HERE
---
MOONDOG ANAMORPHIC LENS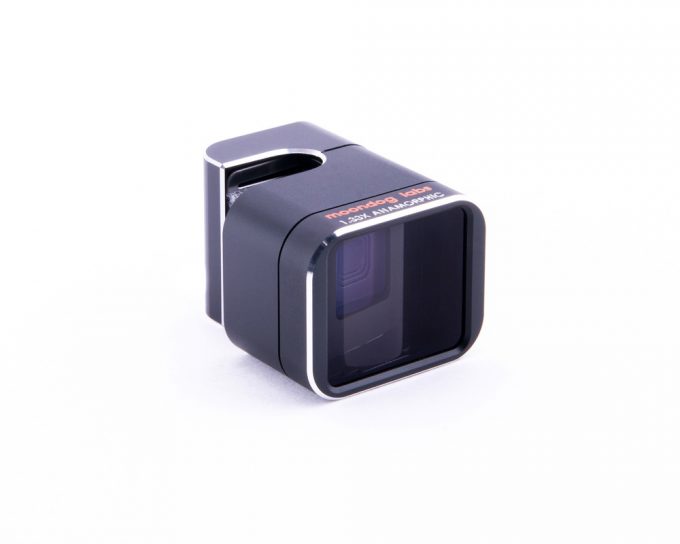 This is a lovely lens for your iPhone or Smart Phone that allows you to shoot Anamorphic video to your iPhone. See my demo of it HERE. This can help you create very cinematic videos or films. I have used it a few times now for personal projects and it never disappoints.
You can see all of the options at MOONDOG LABS here
---
Walter Leica Contrast Lens for the M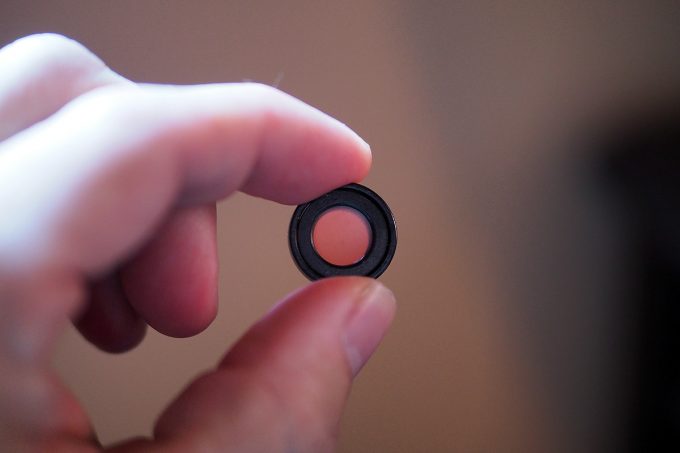 These little lenses are fantastic. If you shoot a Leica M camera and want an aid to help you focus, or see more clearly through the Rangefinder then one of these will make you a happy shooter. The Walter Leica contarst lens is now upgraded and comes in a Golden Contrast Lens or a Coral Contrast Lens. I have the coral above and it is awesome.
To see more info on this great M upgrade, check out the Walter Leica page HERE. 
---
Renato Lamberti Leica M Grip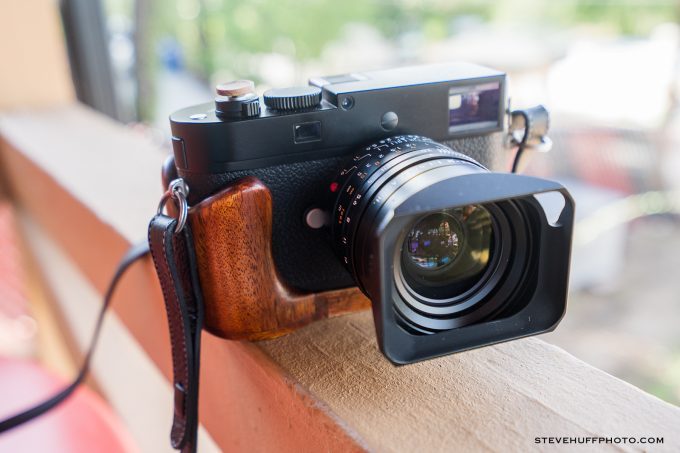 Above I spoke of the JB Designs grips. But what I like even better for my Leica M is the Renato Lamberti Grip. It is beautiful, chunky and hand carved. You can email him HERE for info. It's gorgeous and I believe he has now made one for the Leica Q as well!
---
---
HELP KEEP THIS FREE WEBSITE RUNNING STRONG! HOW YOU CAN HELP OUT!
For the past 8 years I have been running this website and it has grown to beyond my wildest dreams. Running this site costs quite a bit of cash every single month and on top of that, I work full-time 60+ hours a week on it each and every single day of the week. Because of this, I could use YOUR help to cover my costs for this free information that is provided on a daily basis. 
To help out it is simple, and no, I am not asking you for a penny!!
If you ever decide to make a purchase from B&H Photo or Amazon
, for ANYTHING, even diapers..you can help me without spending a penny to do so. If you use my links to make your purchase (when you click a link here and it takes you to B&H or Amazon, that is using my links as once there you can buy anything and I will get a teeny small credit) you will in turn be helping this site to keep on going and keep on growing.
Not only do I spend money on fast hosting but I also spend it on cameras to buy to review, lenses to review, bags to review, gas and travel, and a slew of other things. You would be amazed at what it costs me just to maintain this website, in money and time (250 hours a month, and about $3000 per month).
So all I ask is that if you find the free info on this website useful AND you ever need to make a purchase at B&H Photo or Amazon, just use the links below. You can even bookmark the Amazon link (not the B&H) and use it anytime you buy something. It costs you nothing extra but will provide me and this site with a dollar or two to keep on trucking along.
AMAZON LINK (you can bookmark this one)
B&H PHOTO LINK – (not bookmark able) Can also use my search bar on the right side or links within reviews, anytime.
Outside of the USA? Use my worldwide Amazon links HERE!
You can also follow me on Facebook, Twitter, or YouTube. 😉
One other way to help is by donation. If you want to donate to this site, any amount you choose, even $5, you can do so using the paypal link HERE and enter in your donation amount. All donations help to keep this site going and growing!
 I do not charge any member fees nor do I (nor will I ever) charge for reviews, so your donations go a long way to keeping this site loaded with useful content. If you choose to help out, I thank you from the bottom of my heart. It is TRULY needed and welcome. Thank you!