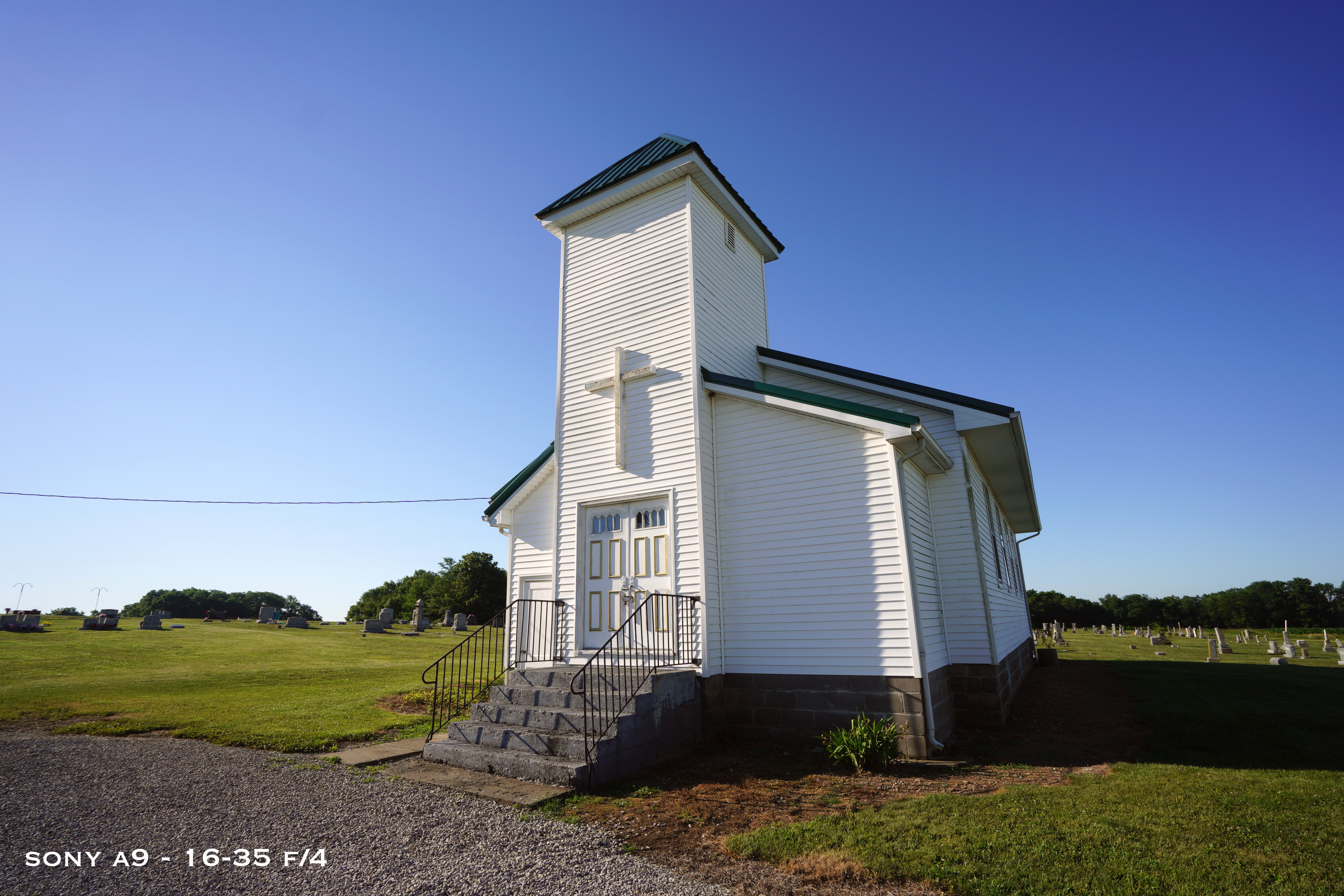 Crazy Comparison! Sony A9 vs Olympus EM1 MKII!
Hey guys! It has been a long time since I posted a Crazy Comparison but they are BAAACCCKKK! As always, these are JUST FOR FUN and I let the camera do the work here, so we can see what each one gives us when it calculates the exposure. Real world my friends, real world.
I have been on vacation for the past six days visiting family, and shooting both the Olympus EM1 KII and the Sony A9. I have mostly been using the Olympus for photos and the Sony for video but both are lovely cameras that are so capable, and not so different when it comes to speed, usability and fun factor…even size.
The Olympus as most of you know is a Micro 4/3 format camera. The Sony is full frame.
Where the Sony wins over the Olympus in real world use (for me) is that it can be used in ANY situation. Light, Dim, Dark, and it will focus in almost any light. For me, the Sony is the most tech advanced camera at its price point that one can buy. While expensive at $4,500, it is a camera that has yet to let me down in any way, shape or form. No matter my use.
The Sony full frame sensor will offer more dynamic range over the Olympus (though both are fantastic) and better AF tracking if that is your thing, but the Olympus will be a tad bit smaller with some equiv. lenses (though not by much) and offer its own unique brand of color, which is normally warmer where the Sony is a little cooler.
Both cameras are fast, responsive and built well but the Olympus offers better build quality with a more complete weather sealing over the Sony. The Sony is $4500, the Olympus comes in at $2,000. When the Olympus was announced, that $2k price point sounded quite high. When compared to the Sony, it appears cheap in price, lol. (not really but you know what I mean).
I have been having so much fun with both cameras but at the end of the day, for photos, the Sony offers more versatility due to the larger sensor, and the fact that it can shoot in the dark and use almost any third-party lens (Nikon, Canon, Leica, etc).
Even so, the Micro 4/3 format is still amazing for its size vs what it can do. Below are just a few random shots that I snapped with each camera to show the rendering and color difference in good light.
1st shot, click it for full size file!
The 1st image is from the Olympus EM1 MKII wth the 25 1.2 lens at f/1.4. This combo is my fave for Micro 4/3. The 25 1.2 is a wonderful lens that renders beautifully. CLICK IMAGE for full size!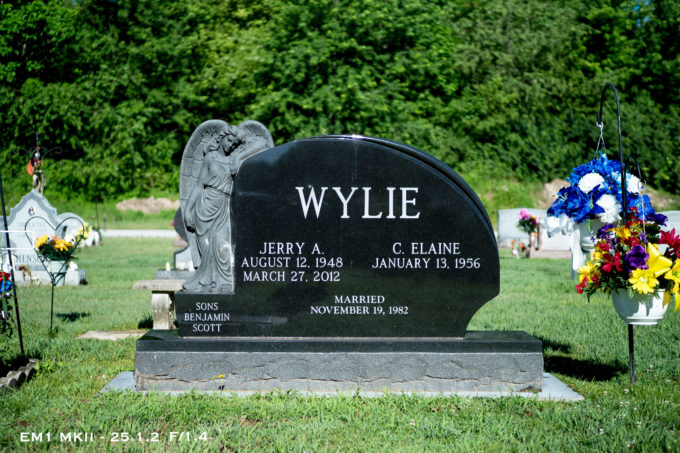 –
Now the shot from the A9 (JPEG) using the very nice Voigtlander 50 f/3.5 lens. This lens is gorgeous, and becoming one of my most used on the A9. Manual focus but lovely rendering. If I use this on the Olympus it would become a 100mm lens, and lose some of its character. You can see the detail of this lens wide open by clicking on the image below.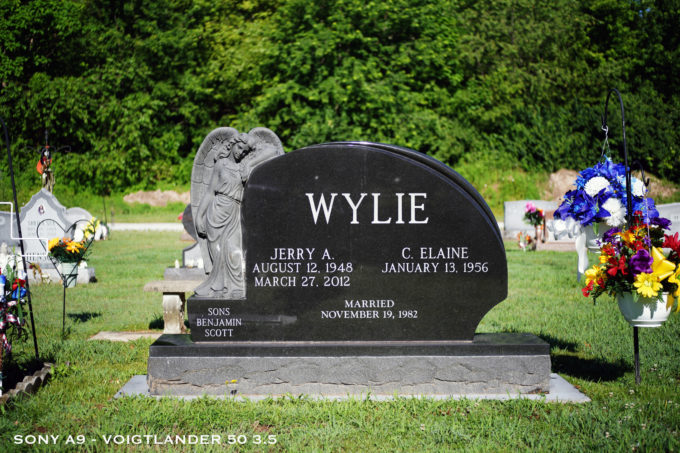 —
Now using the Ultra wides. The 1st shot is the Olympus shot with the 7-14 at f/2.8, 8mm (16) – See the flare.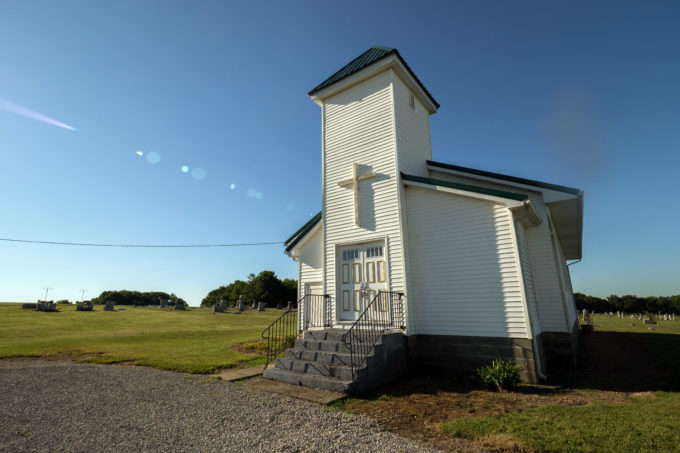 –
Now the Sony A9 and Zeiss 16-35 f/4, at f/4 at 16mm. No flare!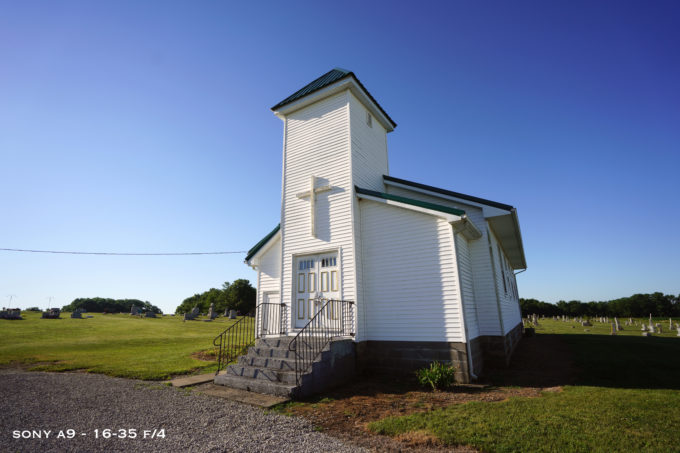 —-
Olympus 7-14 at 14mm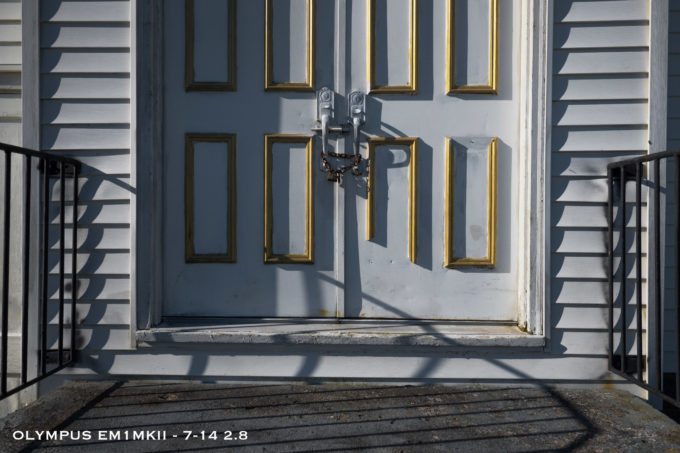 –
The Sony 16-35 f/4 at 16. I meant to do this to match the focal length of the Olympus but screwed up. Either way, here is the image. Again, full size.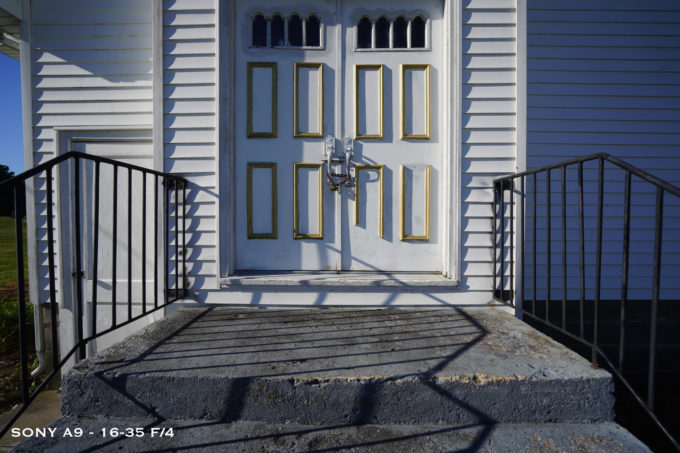 I love both systems and while I do not NEED both today, I use both and enjoy them equally. My Sony is getting loads of video use as it's AF is now at a level (compared to the A7 series before it) where you can shoot video and have fast AF even with fast aperture lenses wide open. The Sony is a tour deforce or tech, the Olympus is as well but with its smaller sensor it just has limitations at higher ISO and lower light when compared to the Sony.
As for lenses, I prefer the Olympus and Panasonic line up of lenses vs the Sony but both now offer fantastic lenses and glass, and if I had to pick one to keep and were forced to only have one, it would be the Sony due to the versatility with low light and lens selection (Leica or almost any lens I want to mount can be mounted).
Gotta love this hobby, especially today when our choices are so so good, and so vast. No matter what camera you choose today, when you stick with brands like these as well as Fuji, Panasonic, Nikon, Canon, or any of the big names you know you will get a great capable memory making camera ; )
Stay cool my friends, and have a wonderful day! I will be back from my vacation this week, so more to come!