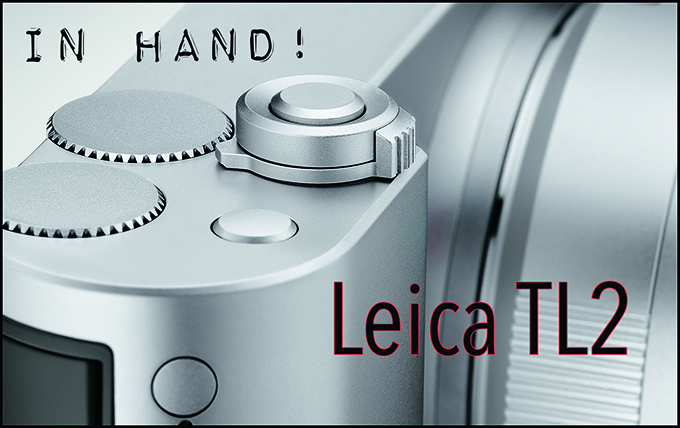 Hands On: The New Leica TL2 Camera! In hand first look!
By Steve Huff
(Full review in the next two weeks, this is just a 1st look)!

Leica is a brand that some of you love, some of you adore, some of you worship and some of you even dislike. Some see them as works of art that take amazing images in the right hands while others see them as a gimmick, using a red dot and the name to charge obscene amount of cash for the bodies and lenses. My take? Well, anyone who reads this website knows I love Leica. While I have criticized a couple of their cameras in the past (Leica X Vario to name one), and raved about others in the past (M and SL system)  there is one area where they never let me down. Image quality. Say what you will but Leica usually has something about them that is special in the IQ when using their fantastic lenses, no matter what system they are made for. The M, the SL, the TL and even the S and old R have some gorgeous lenses available, that is without question.
While their bodies have always lagged behind in speed, features and pizazz compared to the big guns like Sony, Fuji and Olympus, Leica has always worked on and improved their digital cameras. What they have today in the line up is astonishing compared to what they had just 8 years ago ; ) They have come quite a ways in digital imaging. While they will always remain small scale and niche compared to the big guns, that is OK, and how Leica shooters like it. It gives us something special and unique to work with, to shoot with or to just enjoy casually. Pride of ownership is high with Leica and while not for everyone, no one can say Leica makes bad cameras. They are all gorgeous from the M to the SL to this new TL 2 Leica just announced today (July 10th 2017).
LEICA TL2 AND 35 1.4 SUMMILUX (TL MOUNT) – Click image for larger! The Leica Color and Crisp "Pop" is here!
This is a gorgeous lens for the TL2 – See my review of the lens HERE.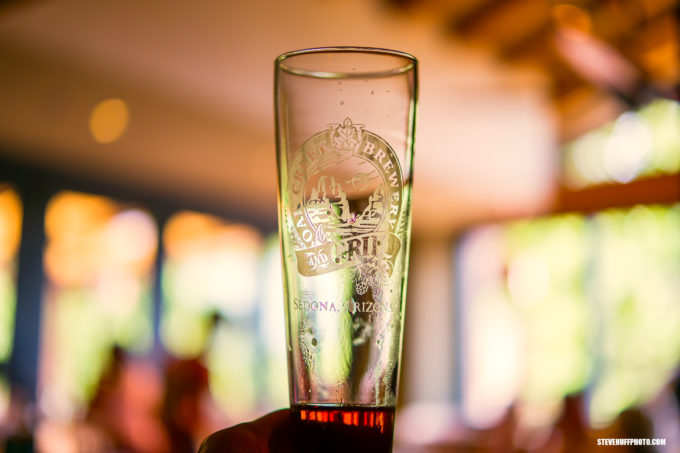 BUT IS IT FOR YOU? Maybe, maybe not. When I write my full review I will talk about that and other models. that are similar in price from other manufacturers. One thing though, there is no other digital camera made today like the TL2. I am speaking of the design, and touch screen interface that you will love or hate, and the unique solid chunk that is trimmed down to be slim and sexy unibody.  
YEP, Leica announced the new TL 2 today which is the follow up to their APS-C TL and T cameras. I have had the camera for only 3 days with a slew of lenses and was just getting into the test of it all. Again, THIS is a first look will and not the full review, that will come in a week or two as I am still using the camera and three days of use is not enough to test everything I need to test. So later on, soon,  I will show some ISO tests, comparisons and video shot with the camera. I will also have a video overview in the coming days as well. But the TL2 has been announced and is in hand here at the Huff Household!
Still carved from that solid block, and finished by hand.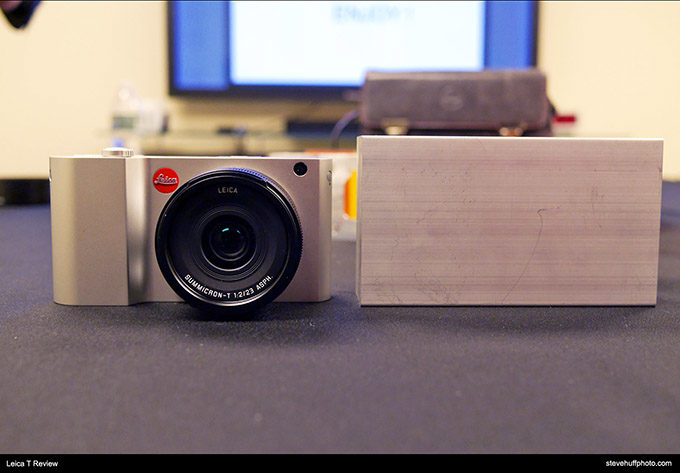 So for now, the specs, my 1st thoughts and some images from the new TL 2 are below. 
If you remember when the original TL was launched I reviewed it in a lengthy review. At the time I enjoyed it for its unique style, outside of the box usability and the IQ, which to me was pure Leica. If you missed that now three year old review, SEE IT HERE if you like. The funny thing is, during my 1st three days of use of this new TL2 I am not seeing a huge difference from the original T I reviewed back then. YES YES YES there are improvements but how do they convey in use? More on that in a bit…but remember, this is with only three days of shooting with the new camera. I have it for two more weeks so will dig in deeper for the full review.
ISO 16,000 on the new Leica TL2. High ISO is one of the major improvements over the previous TL. Yes this is 16,000 and she was in a dark cave like area.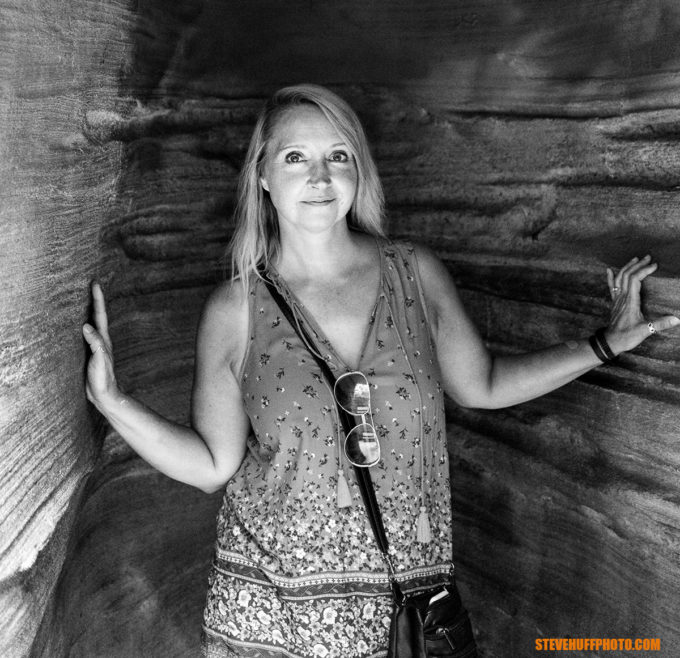 Before I get into my very 1st thoughts on the TL2,  here are the specs and some info on the new camera from Leica.
New 24MP sensor vs the 16MP of the older model. Higher Dynamic Rage and better high ISO over the older TL
4K Video 30FPS, 1080P 60FPS, Slo Motion features
AF Speed of the TL 2 is as fast as 165MS vs 460 MS of the older model – Nearly 3X quicker. 
The TL2 now has 49 AF fields vs 9 of the older model
Start up time now at 600mms vs 750ms of the older model
ISO now up to ISO 50,000 vs 12,500 of the older model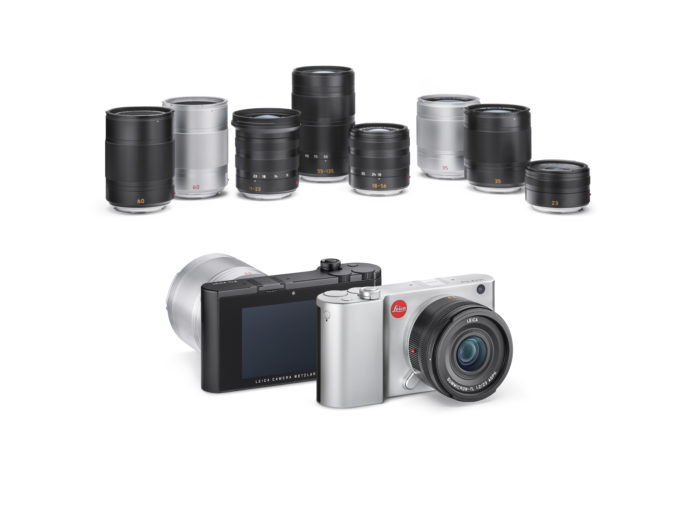 The TL2 now can do 7FPS with Mechanical Shutter or 20 FPS with electronic shutter
The Touch screen is now 8X faster than the previous TL 
The TL2 now has focus peaking, DNG only mode, Slo Mo Video, FN button
Focus peaking now an option. 
The TL2 is made in Germany, assembled and finished by hand and still hand polished.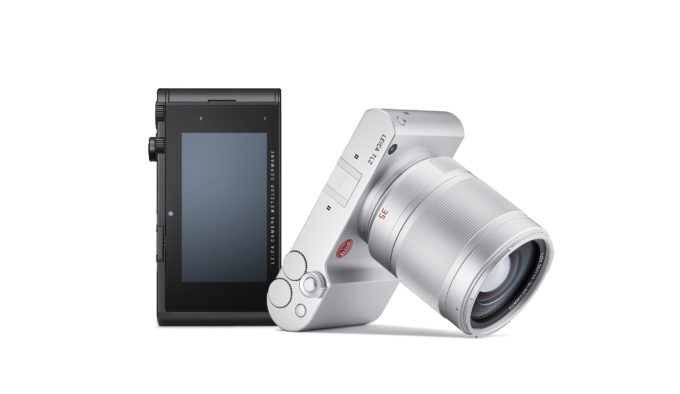 There are now six lenses for the TL2 
The TL2 has slightly larger dials 
NO MORE BUILT IN FLASH. (No one really used it)
Can use M lenses via the adapter (sold separate) and the adapter is also now available in SILVER. 
The TL2 is available in Silver or Black just as before and uses the Leica EVF/Visoflex (sold separately) 
The TL2 comes in at $1,950.00 for the body only. Visoflex EVF is $575. 
A couple of shots with the gorgeous 35 1.4 Summilux Lens for the TL. My fave lens for this system and one of the two lenses for this system made in Germany. Click images for larger!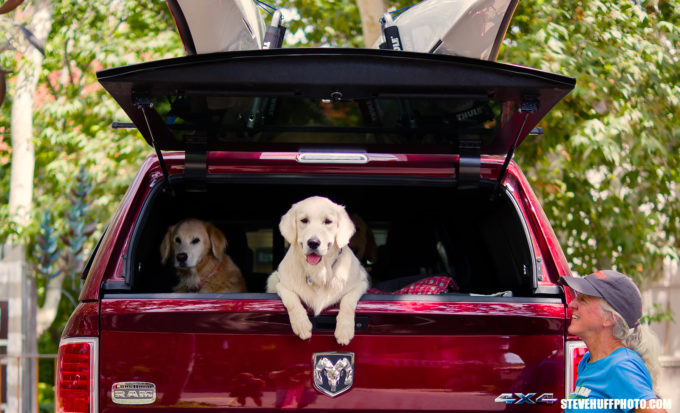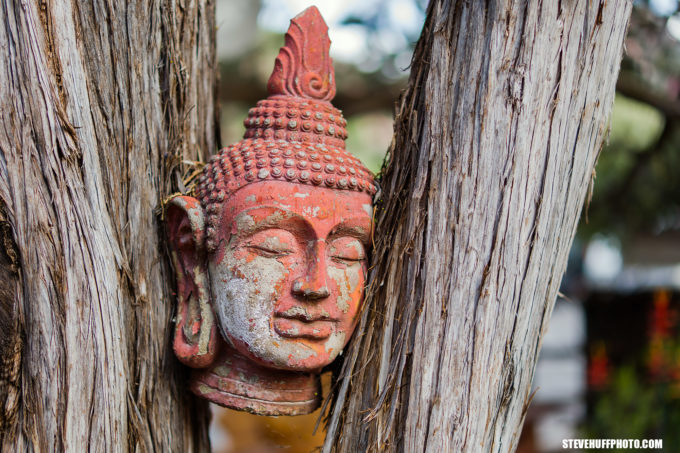 My VERY 1st Thoughts on the TL2!
So when the camera arrived from Leica I opened the packaging box (which is the same as the old versions) and it looked, at 1st glance, just like the previous model. In fact, Leica sent me both a black and silver version and if I did not know it was a new model, by looks, I would have assumed it was the old one. So those expecting a new design or look or even a built in EVF…nope. The TL2 retains the design cues from the original and for some, this is welcome as the TL and TL2 are very unique in the camera world. Nothing is quite like it.
With the huge touch screen that spans the entire backside of the camera, we have tons of real estate to use our our fingers that have been trained so well from our smart phones. The TL 2 has greatly matured in the touch screen response and speed. Leica claims 8X faster than the previous models, and going by memory of the original T, I believe them. The back screen is now fast, fluid and lag free. Good news there.
The dials and buttons have had slight changes. No more flash! To me this is welcome, very welcome. I know of no one who used the flash on the original. So Leica was able to save space inside, and this helps reduce heat as well. The new 24 MP sensor is beautiful and so far, from what I have seen, puts out great color and has improved greatly at high ISO.
ISO 10k shows noise, as one would expect but the color stays vibrant.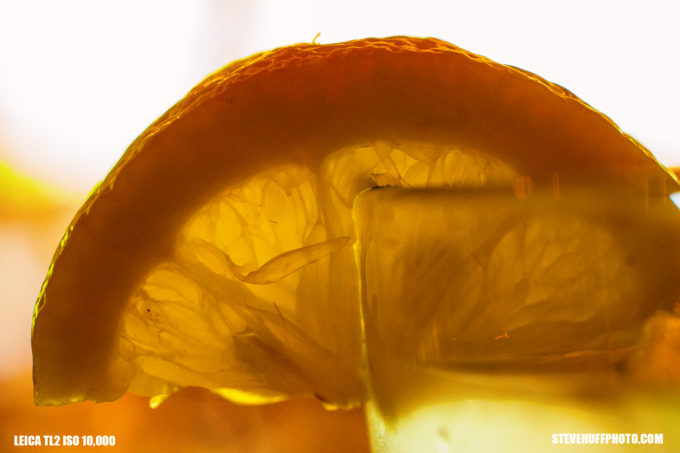 –
A couple more…1st with the 23 f/2 Summicron and the 2nd with the 35 1.4 Summliux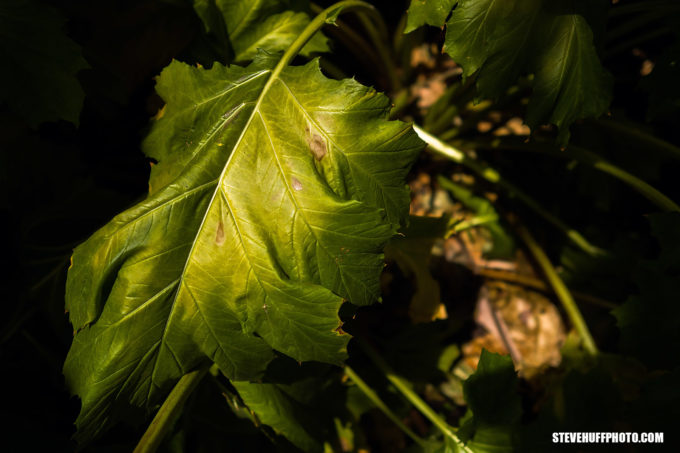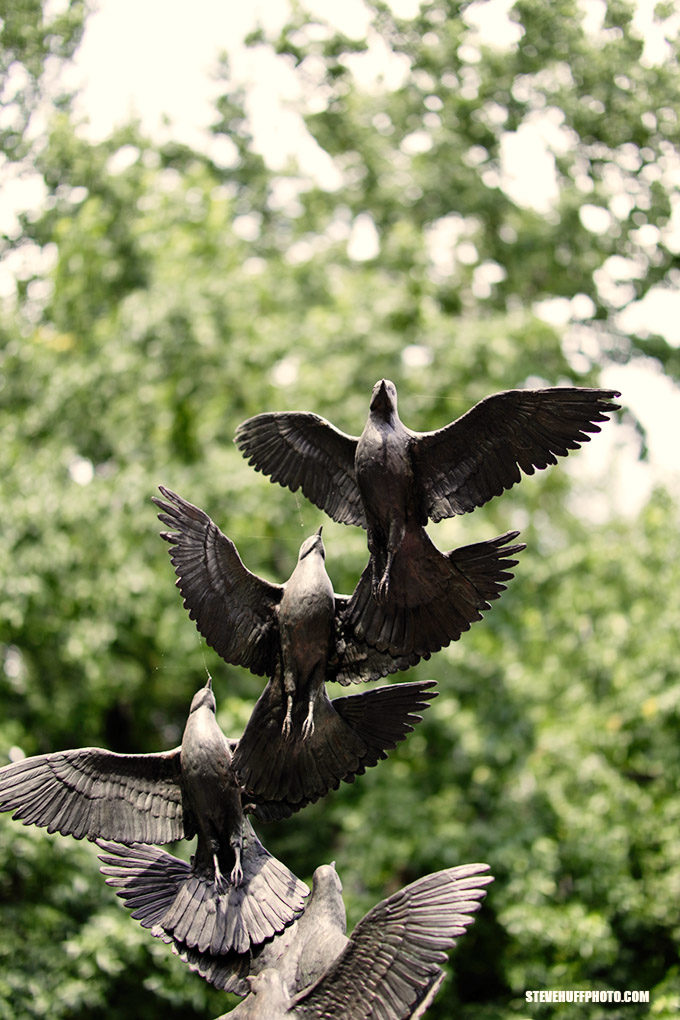 It feels the same in my hand as the old models, the EVF still sits on top like a wart and the camera does indeed start up faster and is more responsive than it used to be, but man, it had to be because most cameras in this price range today are VERY fast. The LCD on the back is gorgeous and in the sun I was actually able to frame my shots but my preference was with using the EVF, which when on will automatically switch on when your eye is lifted to the big porthole style viewfinder. One thing is I really wish this camera had a built in EVF. As I used the camera just yesterday, I was imagining a built in EVF and a built in fast 23 f/2 lens. THAT would be a Fuji X100 killer in my opinion as the Leica has that Leica snap to the IQ. But hey, that was just my imagination going wild. THE TL 2 is a system camera, meaning you buy lenses for it.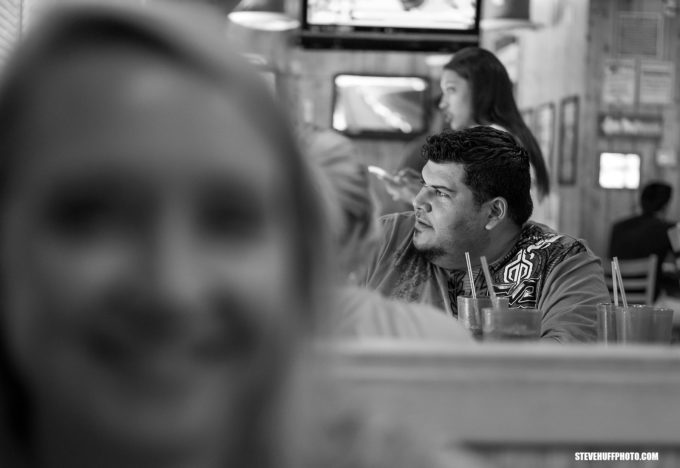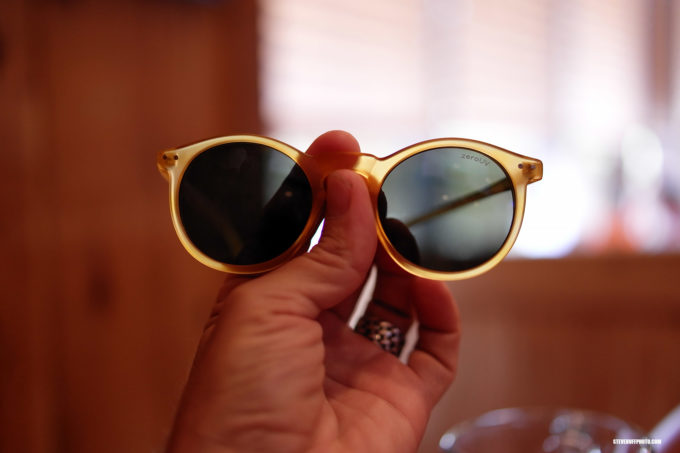 I was using the 23 f/2 Summicron, the 35 1.4 Summilux and the 60 Macro. The 60 Macro was giving me serious AF lag and troubles in the simple shot above of the orange. Why? Well, my guess is that we were in low light. The shot was taken at ISO 10,000 when using AUTO ISO. While it was not "dark" by any means, sit was not bright at my table. Still the AF was pretty slow with the macro lens, and had trouble locking on. I think it took 3-4 tries with the AF to get it to lock. Coming from using the Sony A9 for the last few weeks this felt weird to me, but I remembered that A: I was using a macro lens up close and B: The TL2 is $2500 LESS than the Sony. CRAZY right? A Leica for less than a Sony. What has the world come to? Lol. BESIDES, Macro lenses should be used in manual focus anyway when shooting macro shots ; )
The TL2 retains the same strap system from the original which includes a rubber strap (which sticks to my shoulder) and the unique proprietary fastening system, which I LOVE. Only problem, no use of 3rd party straps here unless 3rd parties make T straps. Leica will have a full range of accessories for the TL as well from half cases to straps BTW.
From indoor low light to outside bright light the TL 2 seems to be the same IQ machine as the previous TL and T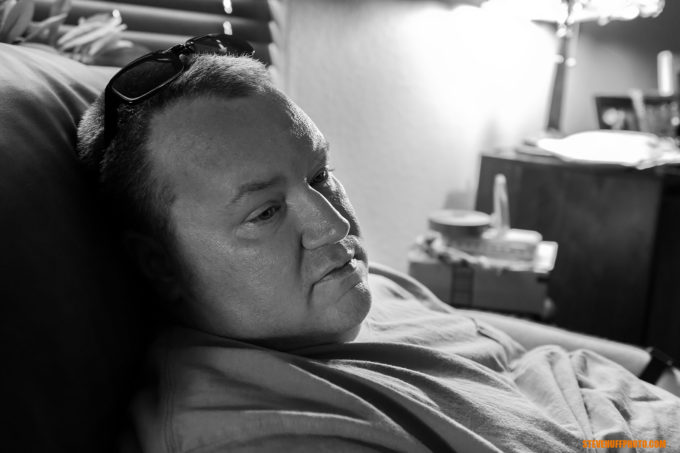 More 1st Thoughts…
With the 23 f2 summicron (which gives us a 35mm equiv), the AF was FAST and MUCH better than the previous models. The 35 1.4 was also very quick and never gave issues (and man what a gorgeous lens). So I will chalk up my 1st focus hunting issues to the 60 Macro. I will also do more tests with it over the next week or two, and follow up in my review.
Overall the TL2, so far, appears to be a very nice upgrade to the TL that came before it. It's faster, has a new sensor, has a touch screen that is MUCH faster and more fluid, and has no real lag associated with it. It's not lightning fast but it is faster and more responsive than I expected it to be. It's a strange camera, and again, nothing like it exists. I remember thinking the 1st "T" three years ago was something that Apple would make. Same here. It feels like an Apple Camera ; ) All it needs is iOS.
Also, this is not a "revolutionary" product but an "evolutionary" product from Leica. It's basically the T but souped up to 2017 standards and better than ever, and in just about every way (besides having a built in EVF)
But in all seriousness, the TL2 may look the same, feel the same and still use the EVF/VISOFLEX but the improvements to the system are very welcome and I look forward to testing it more and more over the next two weeks. I may take it to San Diego for a few days and have some fun with it.
In my full review that will be coming up, I will have ISO tests, comparisons and video tests. My video 1st look will be up later today or 1st thing tomorrow so check back here or my YouTube!
Availability
The new TL2 will be available THIS week at Leica dealers for $1,950. I recommend the dealers BELOW:
Leica Dealer Ken Hansen – Email him at khpny19@aol.com 
Thank you all!
Steve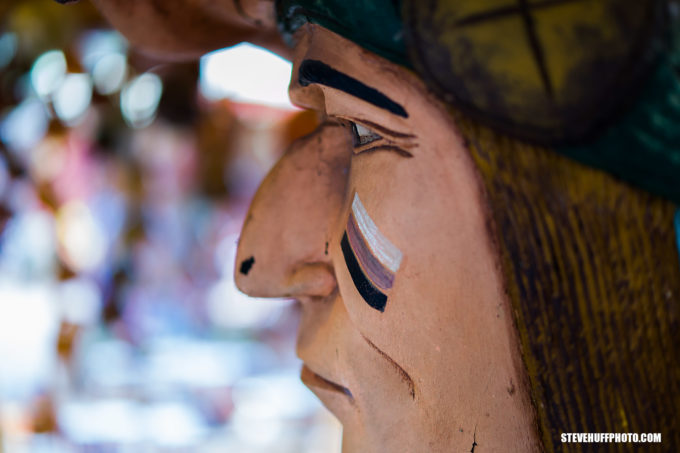 ---
PLEASE! I NEED YOUR HELP TO KEEP THIS WEBSITE RUNNING, IT IS SO EASY AND FREEE for you to HELP OUT!
Hello to all! For the past 8 years I have been running this website and it has grown to beyond my wildest dreams. Some days this very website has a crazy amount of visitors and because of this I need and use superfast dedicated web servers to host the site. Running this site costs quite a bit of cash every single month and on top of that, I work full-time 40-60+ hours a week on it each and every single day of the week (At peak times I receive 100-300 emails a DAY). Because of this, I could use YOUR help to cover my costs for this free information that is provided on a daily basis. 
To help out it is simple, and no, I am not asking you for a penny and I NEVER EVER DO! I do this for free basically, and have for years…but I do get paid when you, the reader makes a purchase (of anything) using my links to my sponsors. That is the only way I make the money to keep this free info flowing.
If you ever decide to make a purchase from B&H Photo or Amazon
, for ANYTHING, even diapers..you can help me without spending a penny to do so. If you use my links to make your purchase (when you click a link here and it takes you to B&H or Amazon, that is using my links as once there you can buy anything and I will get a teeny small credit) you will in turn be helping this site to keep on going and keep on growing. But each month I need HUNDREDS of you to do this in order for this site to continue, and believe me that is not easy.
Not only do I spend money on fast hosting but I also spend it on cameras to buy to review, lenses to review, bags to review, gas and travel, and a slew of other things. You would be amazed at what it costs me just to maintain this website, in money and time (250 hours a month, and about $3000 per month).
So all I ask is that if you find the free info on this website useful AND you ever need to make a purchase at B&H Photo or Amazon, just use the links below. You can even bookmark the Amazon link (not the B&H) and use it anytime you buy something. It costs you nothing extra but will provide me and this site with a dollar or two to keep on trucking along.
AMAZON LINK (you can bookmark this one)
B&H PHOTO LINK – (not bookmark able) Can also use my search bar on the right side or links within reviews, anytime.
Outside of the USA? Use my worldwide Amazon links HERE!
You can also follow me on Facebook, Twitter, or YouTube. 😉
One other way to help is by donation. If you want to donate to this site, any amount you choose, even $5, you can do so using the paypal link HERE and enter in your donation amount. All donations help to keep this site going and growing!
 I do not charge any member fees nor do I (nor will I ever) charge for reviews, so your donations go a long way to keeping this site loaded with useful content. If you choose to help out, I thank you from the bottom of my heart.