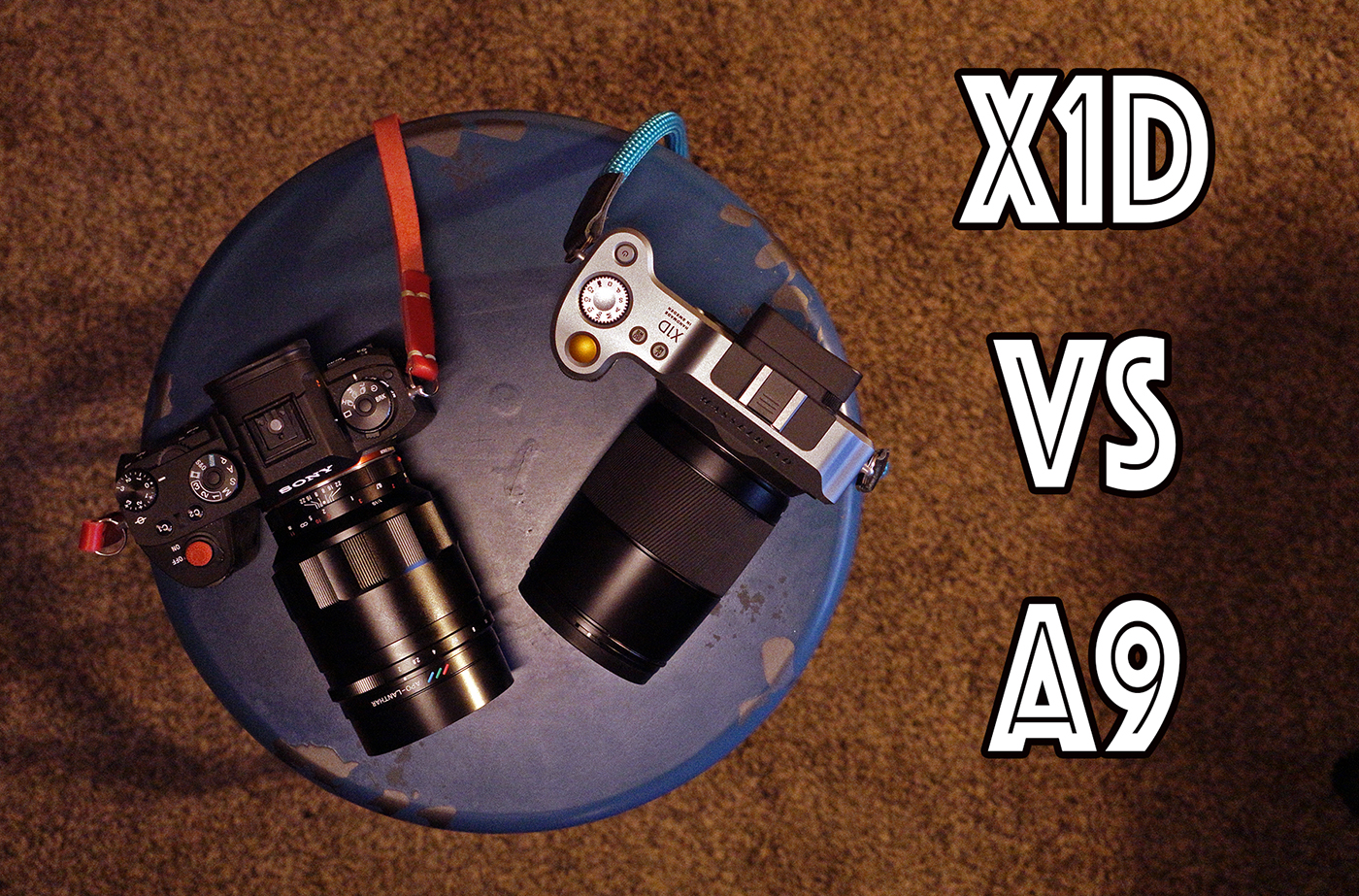 Crazy Comparison! Sony A9 vs Hasselblad X1D…Whaaaaat?!?!
By Steve Huff
I was looking in my camera cabinet this morning and was starting down a Hasselblad X1D with a 90mm f/3.2 and a Sony A9 with a 65mm f/2 Voigtlander APO attached. Upon that glance, I immediately noticed that both appeared to be the same size. The A9 with 65 and the X1D with the 90mm (which is very close to the 65mm field of view of the Voigtlander and a9). Same size, yet the Sony combo is a bit heavier, but even so, that 65mm APO Lens is pretty damn good. Very good. In fact, one of the best Voigtlader lenses ever made for IQ.
I said, what if that A9 can match the Hasselblad for sharpness and Bokeh? I have both setups, I own both setups and while the X1D is a different animal with its 50MP medium format Sony sensor, the A9 is no slouch, at all, especially with this 65mm APO lens. 
I took a drive out to the park and took one shot and then a second shot elsewhere. Those shots are below, and if you click them you will see the larger images and full 100% crops. Was do I see? Well, I see more resolution in the X1D of course, but the A9 did not do so bad. DOF seems to match the X1D with the Sony at f/2 and the X1D at f/3.2. If this test shows anything, it shows how good this Voigtlander 65mm f/2 lens really is. You can see this lens HERE. It is sold by Cameraquest and it's wonderful. I reviewed it HERE.
Again, Medium Format is much more than what I am showing here. The X1D has amazing dynamic range, that does beat the A9. It has resolution that does beat the A9. It has a cost, that beats the A9 as well ; ) It is also only a tad bit taller than the A9 with the 65mm. Pretty impressive for a medium format sensor. But at the end of the day, the A9 and 65mm combo is pretty nice. It's why I love and enjoy both of these cameras.
I am testing the Hasselblad X1D with 90mm f/3.2 this weekend, and will have a review of it next week. I was able to get one from lensrentals.com .. stay tuned.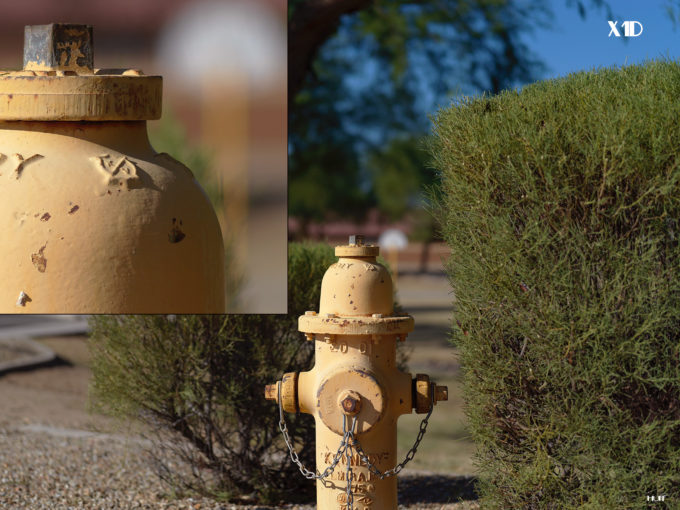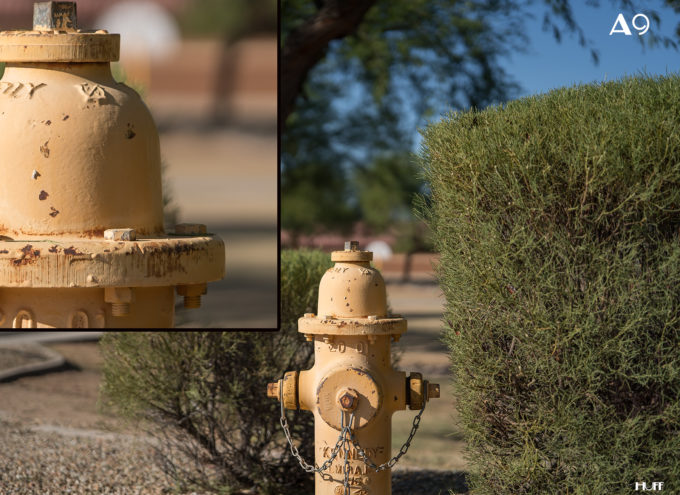 ONE MORE…