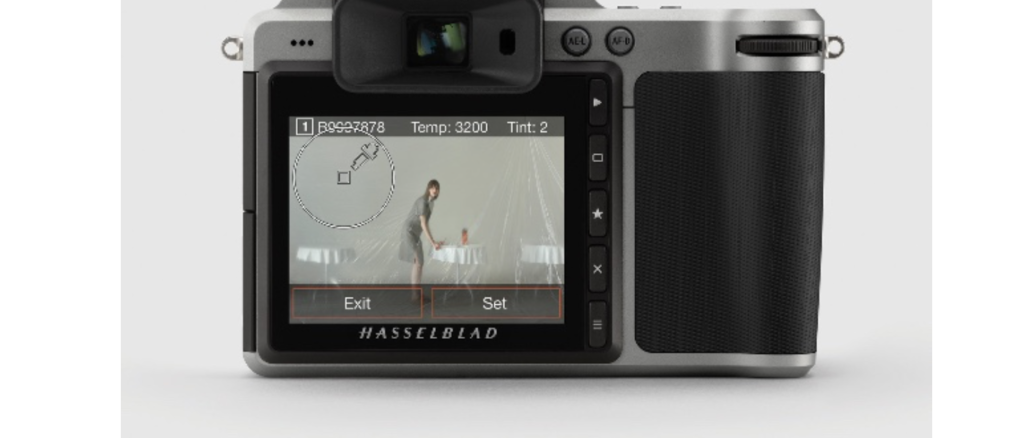 Hasselbad X1D new Firmware V 1.21 is LIVE!
Hey guys, or should I say, HEY X1D owners…
New firmware is now live for the X1d in version 1.21. It includes the following upgrades for your X1D camera..
*Highlighted features include a White Balance Tool, allowing the photographer to set the colour temperature and tint directly on a photograph when shooting. In addition, the firmware now offers an Interval Timer and Exposure Bracketing. Using the Interval Timer, photographers can further their creativity with time-lapse shots. Exposure Bracketing gives users options in their exploration of varied exposure settings, capturing up to 9 frames with customisable sequences of bracketing exposures.
FEATURES
White balance tool
Interval timer
Exposure bracketing
Audio notifications
Tethered image import
Reset all settings: Option to disable reset of profiles
Power Off symbol while shutting down
Improved feedback to user when missing card in backup mode
Browse Zoom: Long-hold to zoom in to 100% or out to full image (X1D: Hold the AF-D/AE-L button; H6D: Hold the True Focus button)
New setting: Shutter speed limit for Auto ISO, P- and Full Auto Mode
Custom Button for Crop Modes – Replace "Crop Mode Cycle" with "Crop Mode Next" and "Crop Mode Previous"
Zoom into coordinates of the focus point for the image just taken
Browse images and pan when zoomed-in in EVF with swipe on touch-pad area on display
Start live view automatically in EVF after browsing on rear LCD
X1D – Audio playback through camera speaker during video playback
Auto focus support for all HC/HCD Lenses (except HC120 Macro) when using the XH Lens Adapter
Hasselblad has improved this camera so much since launch, and I am happy to see them still improving it! I am currently at the massive SONY KANDO 2.0 trip in Montery and it is already starting off to be an amazing event for photographers who have come in from all over to enjoy the workshops, shoots, and events here on site. I will have video update from Kando 2.0 soon!