The Palouse in Monochrome
A journey into luminance and splendor….
By Ashwin Rao – See his Flickr HERE
Hi my fellow friends, I'm back with an article based on a series of pictures taken during Steve's most recent workshop in the Palouse, which I assisted in coordinating. (Ashwin did more than assisting and it could not have been done without him! – Steve)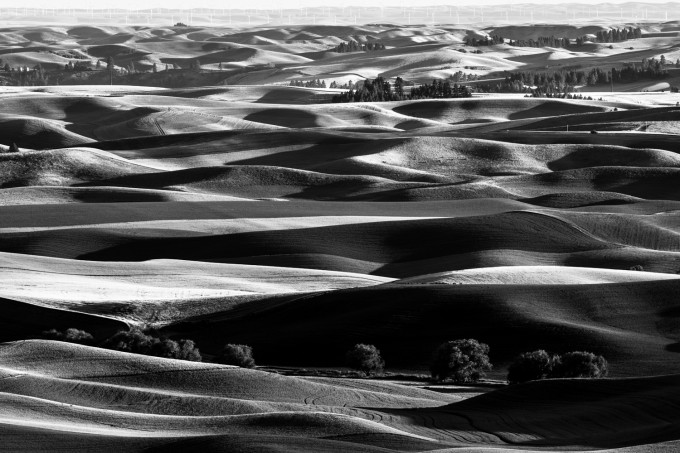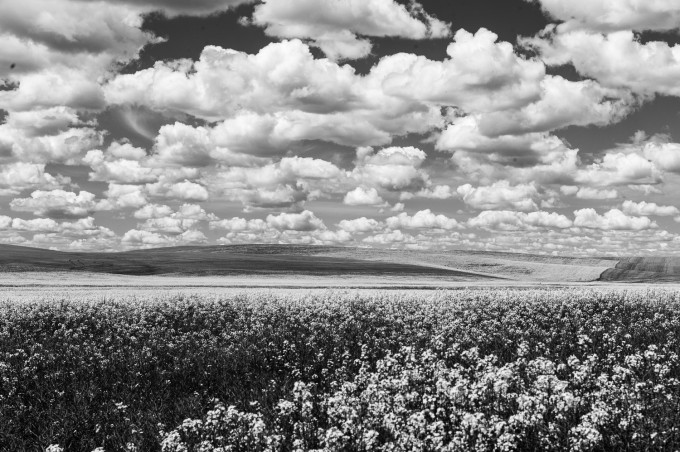 As you all are discovering from personal experience or from browsing through images of this beautiful place, the Palouse is truly a land of incredible and austere beauty. Filled are vistas of visions of a place lost to time. The Palouse is also known as a land known for its beautiful swaths of color. In the spring, landscapes are painted in blue, gold, and green, while in the fall harvest, it's amber waves of grain through and through, and gold and blue dominate. In the winter, vast swaths of land gently blanked in snow. Needless to stay, it's poetic stuff to even the visitor wielding the humblest point and shoot. It's hard to take a bad picture in the Palouse.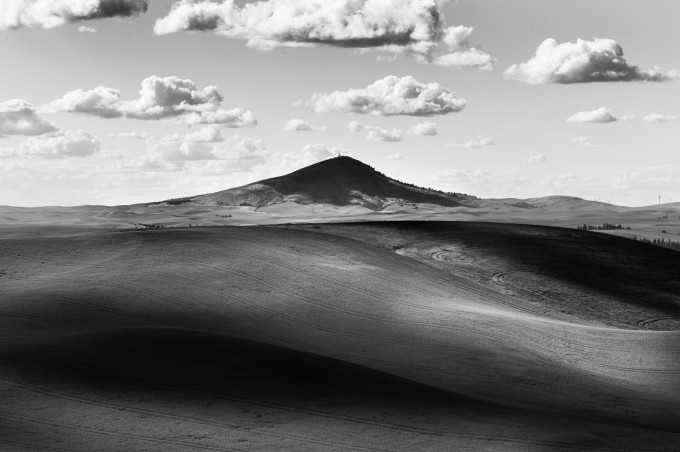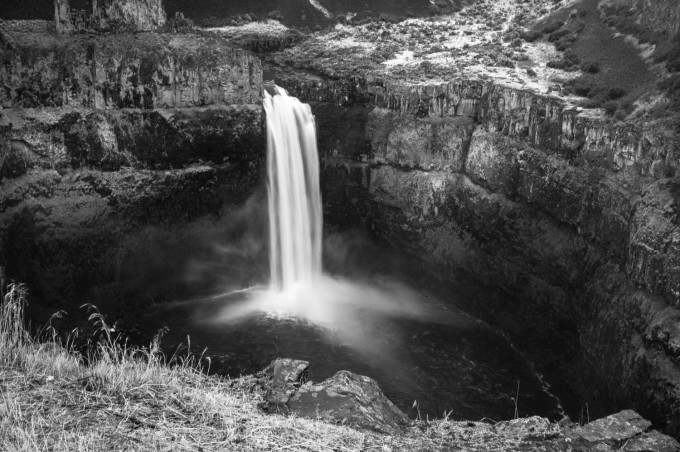 As I embarked on my second trip to this wonderful place, I began to consider my recent foray into black and white photography and decided to challenge myself by taking in the scenery of the Palouse in black and white. Instead of being able to see in color, I decide to challenge myself to see in light and shadow, white and black….to take the journey in Monochrom…pardon….monochrome.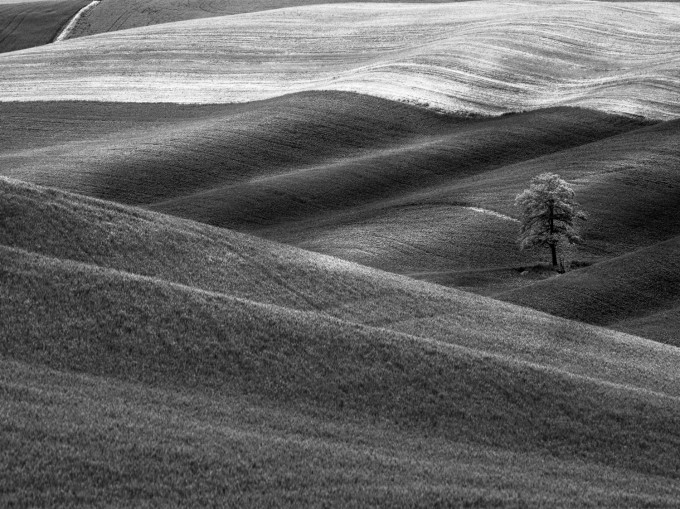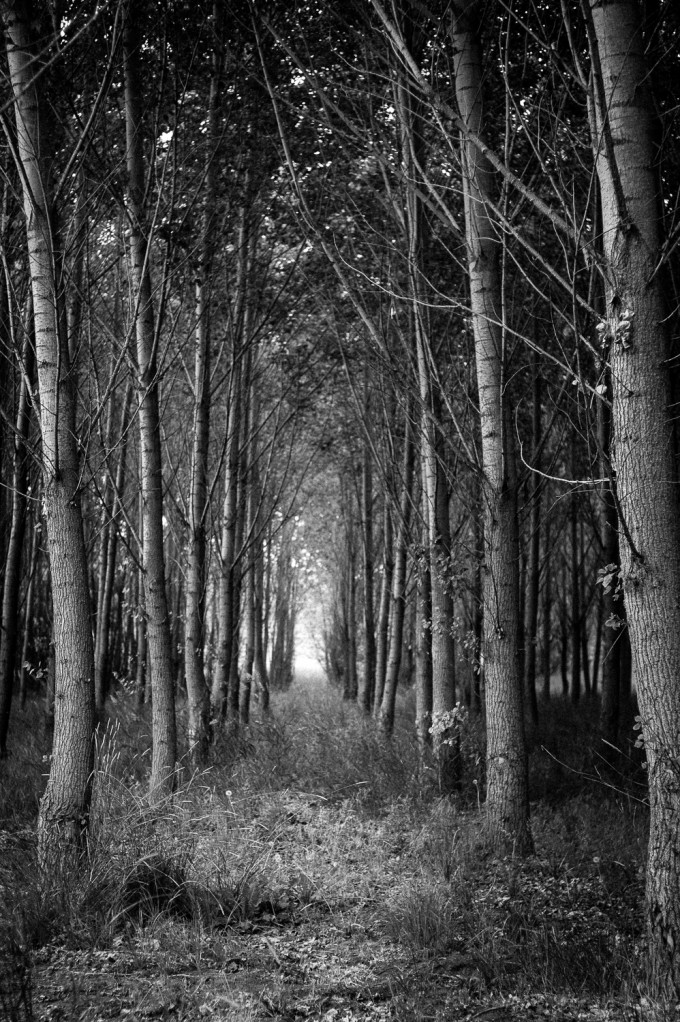 Along with me on the trip came 2 very capable cameras: The Leica M Monochrom and Pentax 645D. It was my goal to use the M Monochrom to frame my perspective. This being a camera that literally can only see in black and white, I was immediately forced to see in this manner. The other camera, one that I have written about before on this site, is the marvelous Pentax 645D, the bargain in medium format imaging and a camera that is destined to live on as a cult classic. While the Leica M Monochrom would allow me to shoot in my comfort zone, the Pentax 645D requires a more measured way of shooting, forces one to slow down, and allows one to reach far into the scenery to capture photographic vignettes via the wonderful tool of compressed landscape imagery.
As hsas been my way, I brought along with me several vintage lenses to use with the M Monochrom: The Leitz Super Angulon 21 mm f/3.4, The Leitz 8-element 35 mm f/2, The Leitz 50 mm f/2 Rigid Summicron, the Canon 100 mm f/2 LTM m, and the diminutive yet powerful Canon 135 mm f/3.5 LTM. I will write an article soon on the magical Canon LTM lenses at another time, but needless to say, I was well covered to capture images with the MM. With the Pentax came lenses including the 35 mm A, 75 mm FA, 120 mm FA, 150 mm FA, 200 mm FA, and 400 mm FA lenses…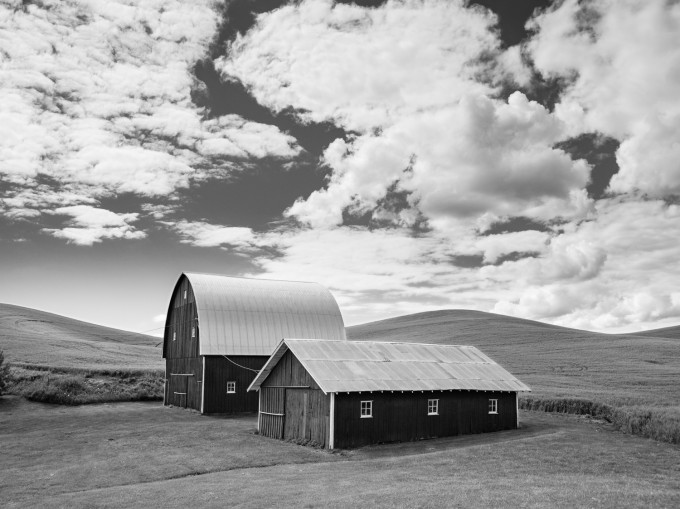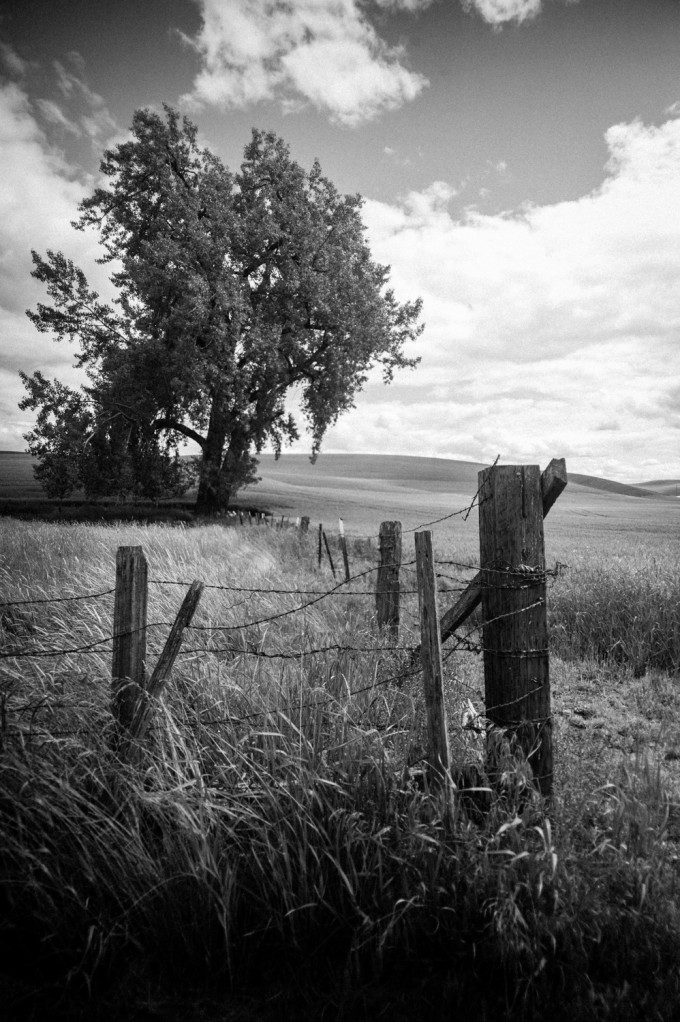 I found the challenge of shooting this wonderful land in black and white to be an invigorating one. In general, focusing on black and white photography can recalibrate the photographer, and I really do feel that it has re-calibrated by way of seeing. While in the Palouse, I found that "seeing in black and white" really channeled a sense of nostalgia into my eyes that then seemed to invade my photography. In some ways, I found that the MM and 645D suddenly became a time machine, transporting my must into the 1930's, allowing me to take in the vistas with a time worn eye…or so I felt as I photographed the region.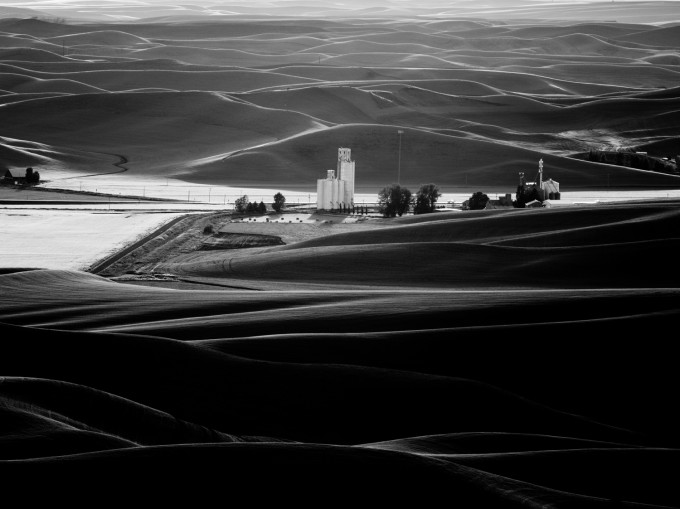 As I have mentioned many times before, using older lenses on the M Monochrom can be a true pleasure. Not only are most of these lenses far more affordable than their modern counterparts, but they often imbue a sense of charm in the way that they "paint" the scene.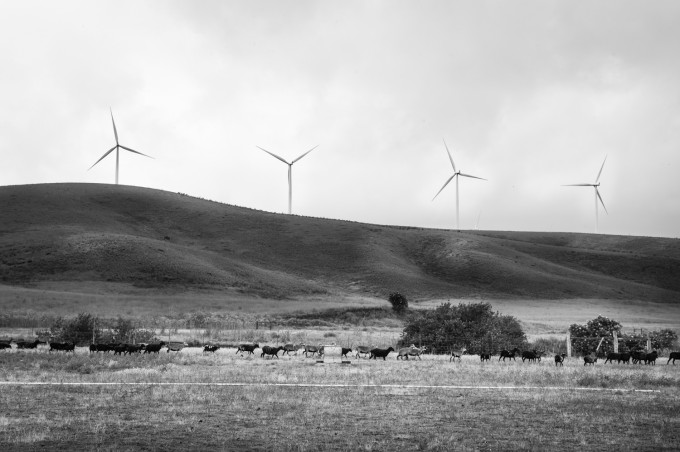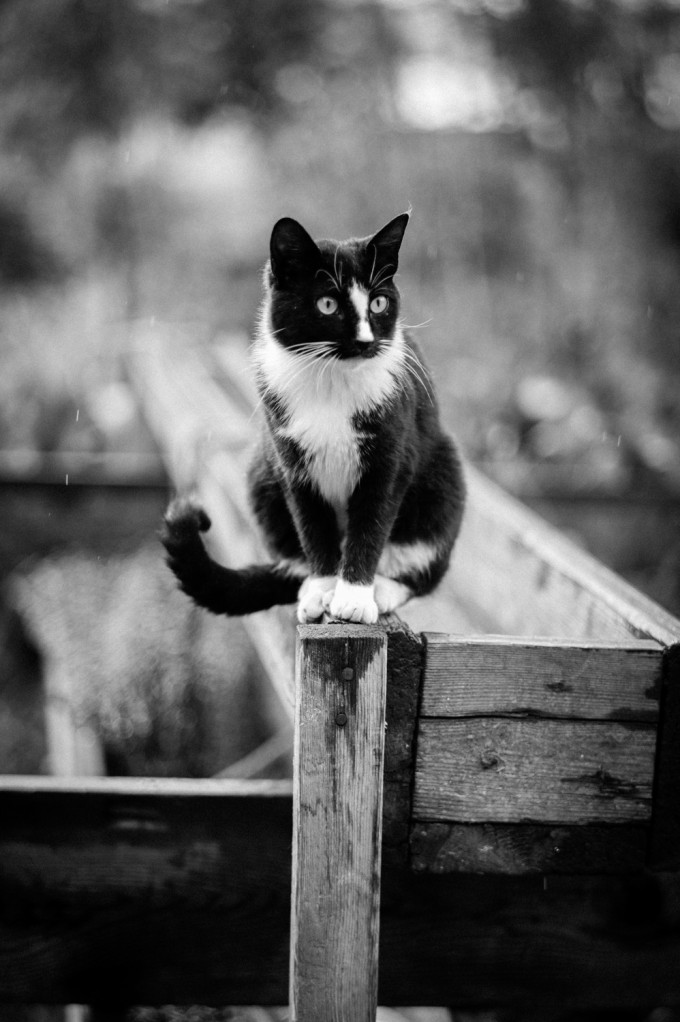 In most instances, I shot the Palouse stopped down to f/5.6 to f/8 on the M Monochrom and even more so using the 645D, which was nearly always mounted to my tripod.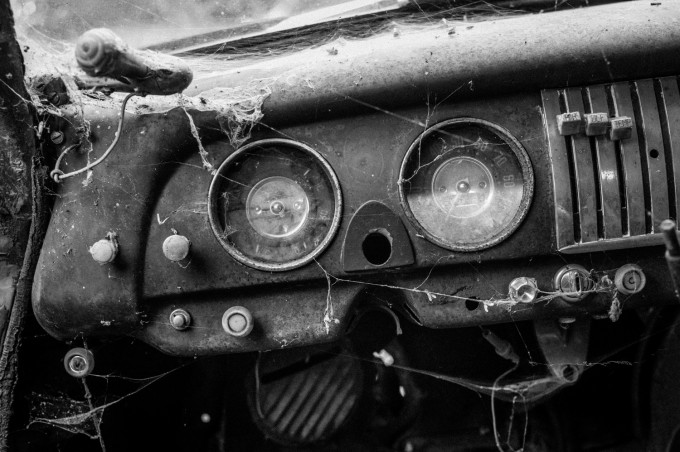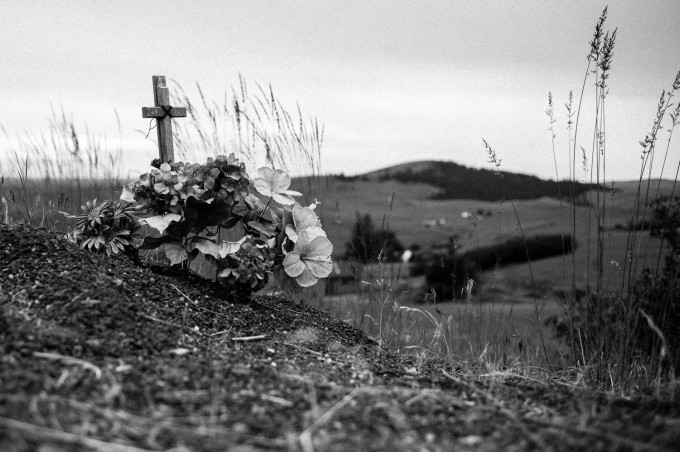 While the M Monochrom and 645D are incredible tools for black and white imaging, one can really use the approach to seeing in monochrome with any camera. All it takes is a frame of mind, shooting the camera in BW-JPEG (I don't recommend this, but it is an easy way to go about it), or coming home and immediately converting your files to BW. That being said, I found that having the Leica M Monochrom gave me no other choice than to see the area in black and white.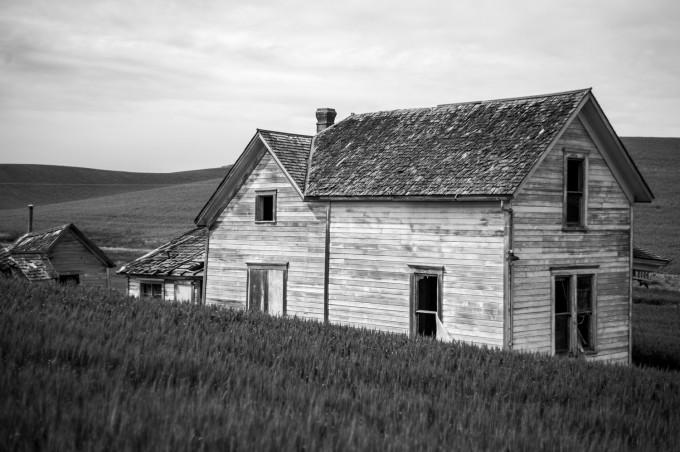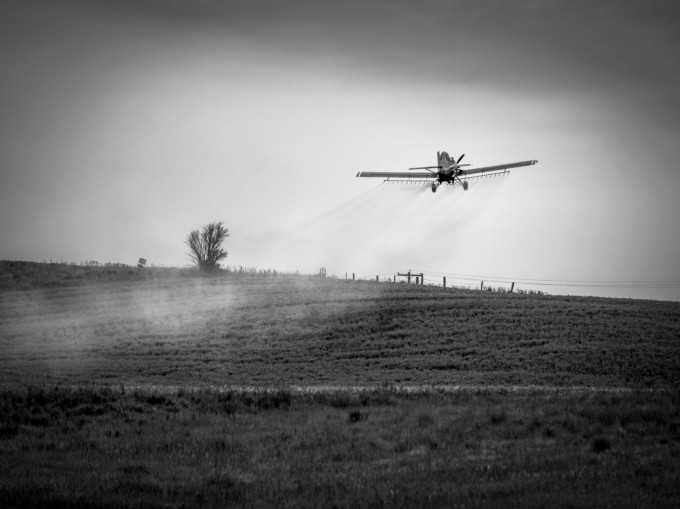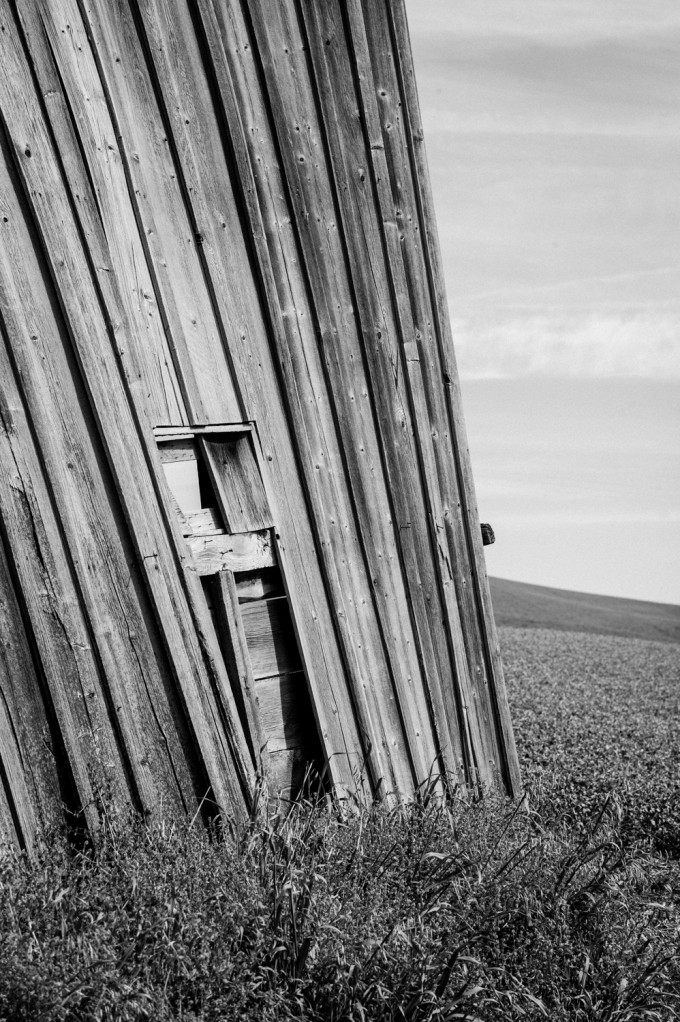 I hope that you all enjoy the images. Steve and I plan to organize future trips to the Palouse, so if you find these images inspiring, please take a moment to consider visiting the Palouse in the future. It has a way of inspiring you, and I hope that these images bring you a piece of my own inspiration and spark that same inspiration in you.
All the best, and until next time….