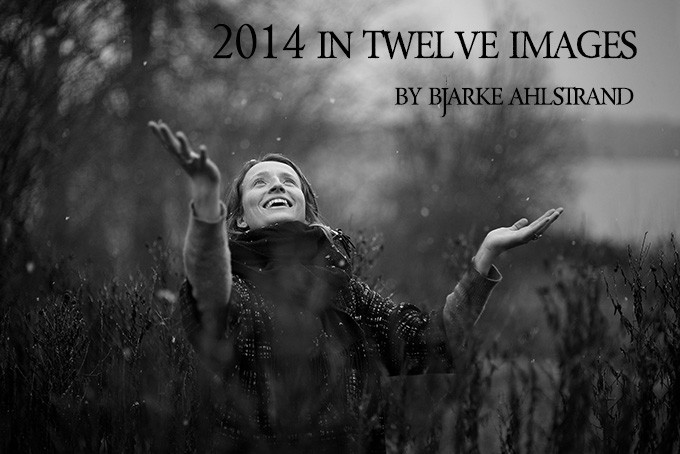 2014 in Twelve images
by Bjarke Ahlstrand
Hi Steve,
Another year has passed, and at least from my perspective 2014 was extremely busy. I fulfilled a dream of mine and opened a rock bar, Zeppelin (www.zeppelincph.dk), + my very own photographic haven/store, One Of Many Cameras (www.oneofmanycameras.com), here in Copenhagen, where I live. The camera store, which deals with both new and 2nd hand stuff gave me even further possibilities to explore the photographic medium and although it hasn't exactly cured my GAS, it helps that I can just borrow stuff from the shelves now and then 🙂
I only shoot manual lenses as they fit my shooting style the best, and I spend most of my photography time on celluloid, expired chemistry and especially large format portraits, but that ol' Leica M9-P of mine is still my favourite digital camera (since I can't afford or justify a Monochrome, hehe), but I also adore the little MicroFourThirds camera which was given to me as a x-mas present by my One Of Many Cameras partner Daniel because of its portability, since the large format cameras are a bit bulky to drag around. My work can be seen here: www.oneofmany.dk and www.polaroid.com
Anyways, here goes — once again — 12 images, 12 cameras, 12 months – this time for the year 2014.
***
January · Deardorff 8×10" · 270mm Boyer Saphir Paris f/6.3 · expired Agfa photograhic fibre paper used as a paper negative · ISO3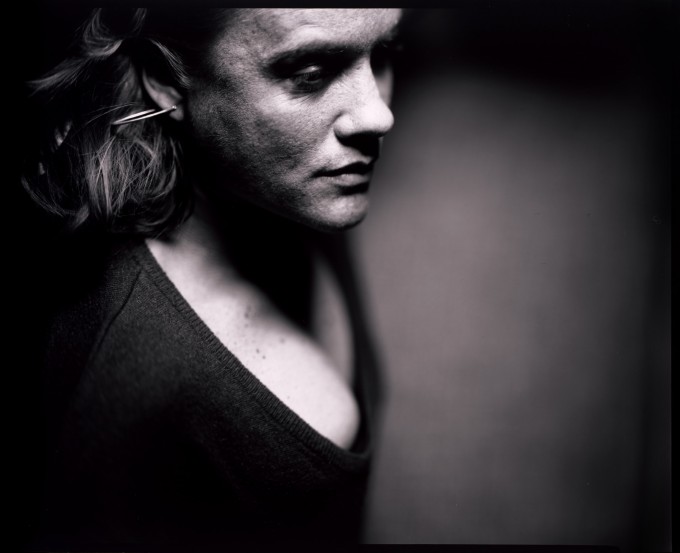 January · Deardorff 8×10" · 270mm Boyer Saphir Paris f/6.3 · expired Agfa photographic fibre paper used as a paper negative · ISO3
I've been working on a book/exhibition the last couple of years. It's gonna be called "After" and will feature 130+ portraits of my girlfriend, all shot immediately after we've had sex. There will be no pornographic content or nudity but "raw" portraits that try to capture that very special moment just "after"… I went about it in a dogmatic way, so I decided that all had to be shot within a five minute time span and I would max make 3 exposures. It was very challenging as many of the shoots were rather trivial when it comes subject, and location of course, but I managed to use a great variety of cameras and now in the final editing stages of the book, I believe it turned out okay. The book will be published around May/June if everything goes as planned. For this particular shot, Katja laid still for 8 seconds while I captured the light.
***
February · Leica M9 · 50mm Summilux Asph @ f/2.8 · ISO200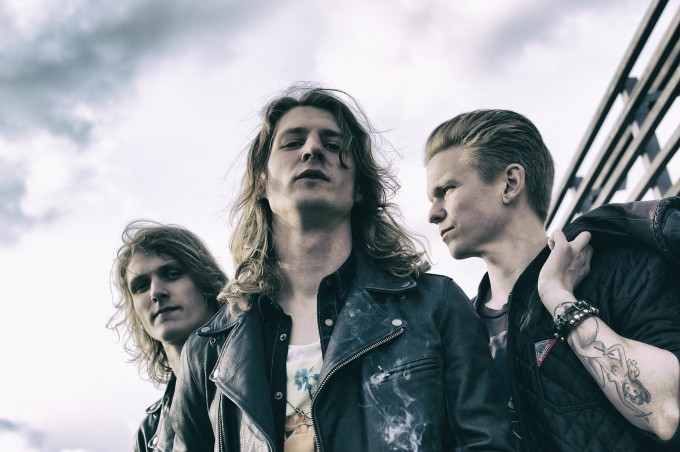 Still love the Leica, still love rock 'n roll, and I still have a record label, so I actually managed to shoot quite a few album covers in 2014, this being one of them. With vinyl making a serious comeback it's a joy to shoot band pictures again. The band is called Lucer and they play high-octane rock. Be sure to check them out on Spotify –– or even better, on vinyl.
***
March · Goecker Studio Camera · 270mm Dallmeyer 3B Petzval · Expired Ilford Multigrade photographic paper used as paper negative · ISO3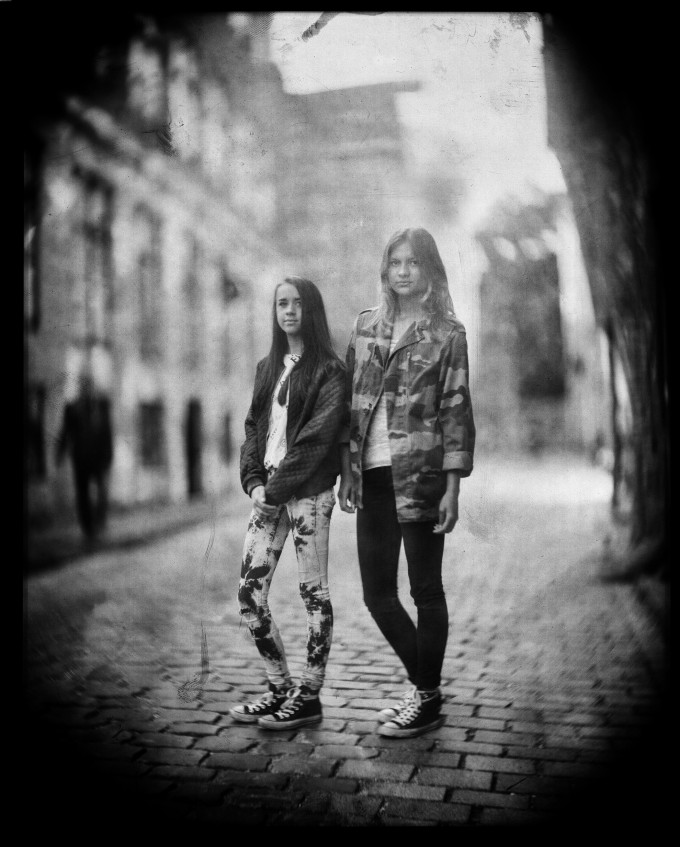 I bought an old wooden large format studio camera, dating back to 1913 and it came with a wonderful Dallmeyer Petzval from the 1860s' so I decided to drag it outside our little camera store (which is also a studio) and test it out. Two teenagers were walking down the street, but I convinced to them to stand still for 1 second while I used my hand as a shutter. Notice the Petzval curve, it's absolutely wonderful. Oh yeah, the logo of One Of Many Cameras is actually the Petzval lens design from 1840 – both my partner Daniel and I even got it tattooed, so I guess that lens is rather special to me.
***
April · Fuji GX680III · 125mm GX f/3.2 · Ilford Delta 100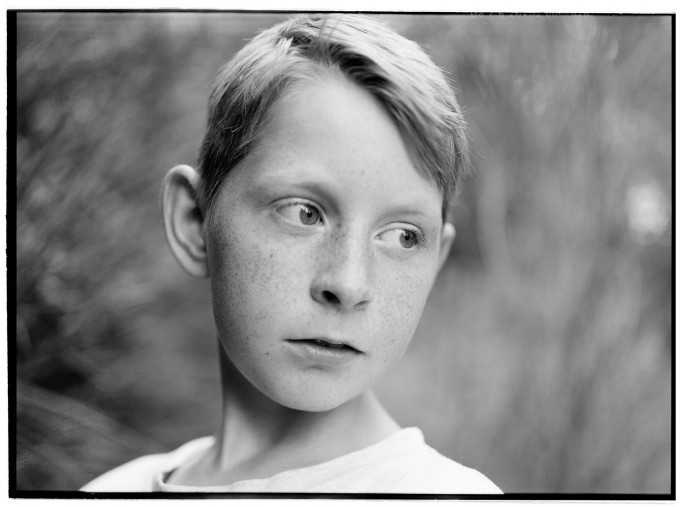 Even though I love large format and the creative possibilities it gives regarding perspective and focus, it's not exactly portable. Enter the Fuji GX680III, a high-end medium format camera from the final days of the professional analog era. It has a small bellow and therefore tilt-shit capabilities and you can cram 8 images on a 120-roll film, so economically speaking, it's quite okay (compared to large format). You can shoot the camera handheld – and those Fujinon lenses — whauh. This one in particular, it's perfect. My youngest clone was shot wide open at f/3.2. Love the bokeh.
***
May · Kodak DCS PRO SLR N · 55mm Nikkor f/1.2 · ISO160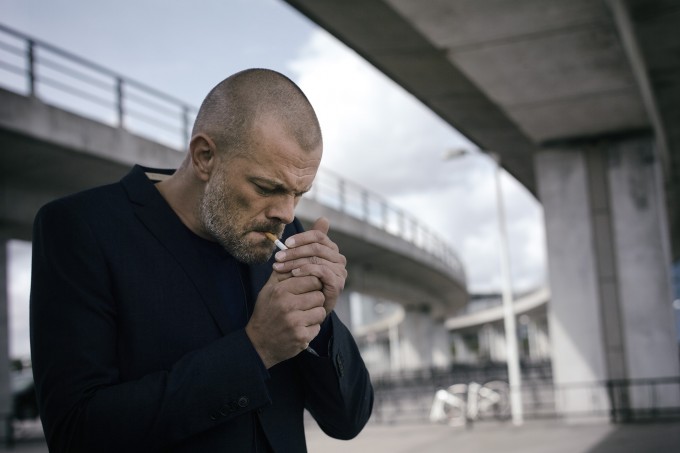 I don't want to (re-)start the whole CCD vs. CMOS war, I'll just conclude that you'll find on the CCD-side when photographic civil war begins. I haven't owned a DSLR since I sold my 5D Mark III and I swore I'd never go down that road again… But then I was presented with this Kodak beauty, the first full frame pro digital camera, which cost a fortune back when it was introduced, and having never shot Nikon glass before (!) I couldn't resent the 55mm Nikkor f/1.2. The 3 included batteries last only 5 minutes each, the camera breaks down constantly, has many quirks and is hardly usable above ISO400… But that Kodak CCD sensor is absolutely wonderful… I get the same feeling as when I look at images from my Leica M9-P and Hasselblad H3D-39. If I'm working digital (and not doing video), I'll definitely go for a CCD-camera.
***
June · Leica Monochrome · 50mm Apo-Summicron f/2 Asph · ISO320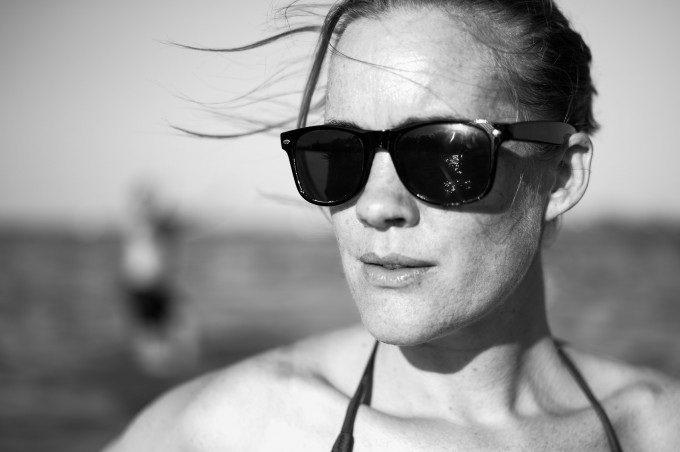 Had the chance to spend a day with the APO-Summicron. Took it to the beach along with a Monochrome. Nice combo. Stupid price tag, though.
***
July · Leica M9–P · 35mm Summilux f/1.4 Asph FLE · ISO160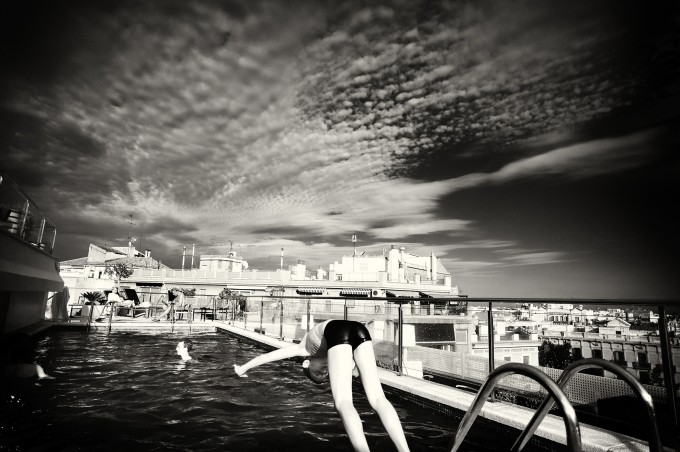 Took my two clones to Barcelona for our summer vacation, alongside a couple of Leica's and the Fuji GX680 monster. I keep coming back to the Leica, it's "like home" every time I shoot it. The swimming pool was nice, too.
***
August · Sinar P2 · 36cm Voigtländer f/4.5 · Impossible Silver Shade 8×10" Polaroid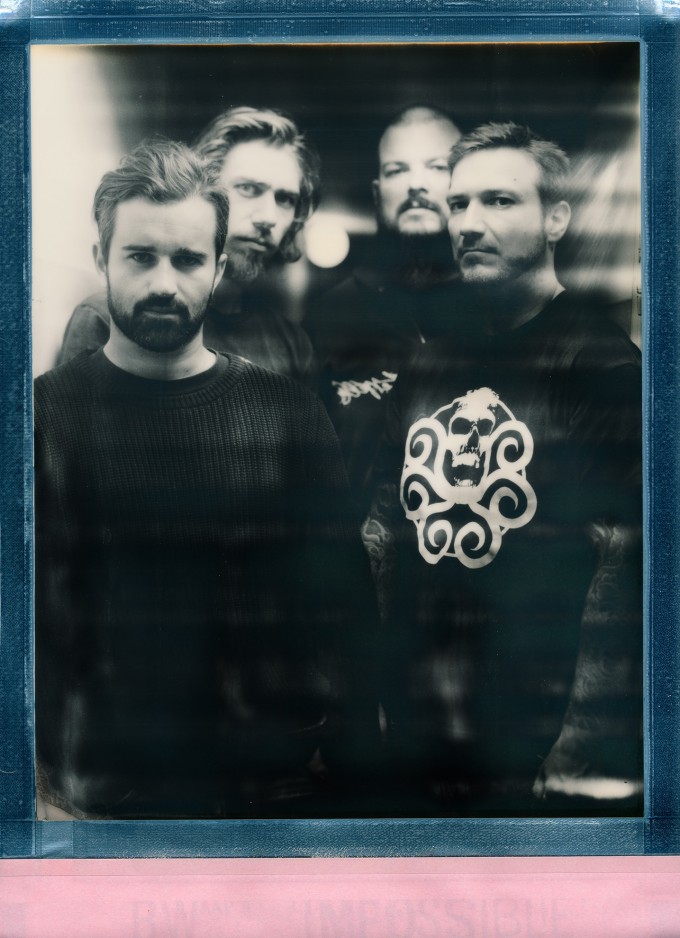 Having a record label is nice because you get to meet some really cool people, in this case the Swiss noise-rockers Herod who performed here in Copenhagen, and stayed at my place for a couple of days. I dragged the boys to my attic alongside my Swiss 8×10" large format Sinar camera, and shot an 8×10" Polaroid polaroid. The lens was stopped down at f/5.6 (which is like f/1.4 in 35mm terms regarding depth of field), but with the help of the movements of the camera, I was able to get all 4 members (relatively) sharp.
***
September · Kodak Master View 8×10" · Rodenstock 210mm Sironar f/5.6 · Ilford Direct Positive Paper · ISO6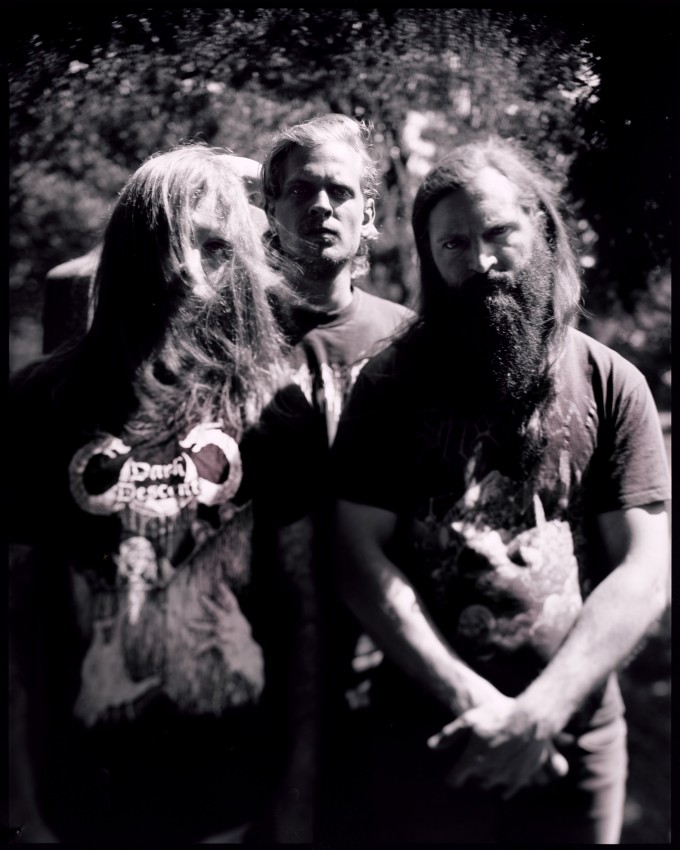 Another band photo, this time around it was the death metal act Undergang, who were about to embark on a 5 week US tour and needed a band photo for their upcoming LP, so of course we went to a cemetery. I brought an antique Kodak Master View 8×10" large format camera and some Direct Postive Paper, and I snapped this ghoulish portrait with the Rodenstock lens shot wide open. Again with the gigantic negatives (1 x 8×10″ negative = 1 roll of 35mm film), the depth of field is extremely shallow, only a couple of millimeters but that old Kodak large format camera with its bellowsmovements made it possible to get them all "pretty sharp". I made the vocalist only show the white in his eyes for the second I exposed the Direct Positive Paper, which indeed is a fantastic medium when working with the large format, since it's like a Polaroid (positive) and you can handle it under red/safe light which makes it much easier than the negatives.
***
October · Sinar P2 5×7" – 21cm Voigtlander Petzval · Expired Ilford photo paper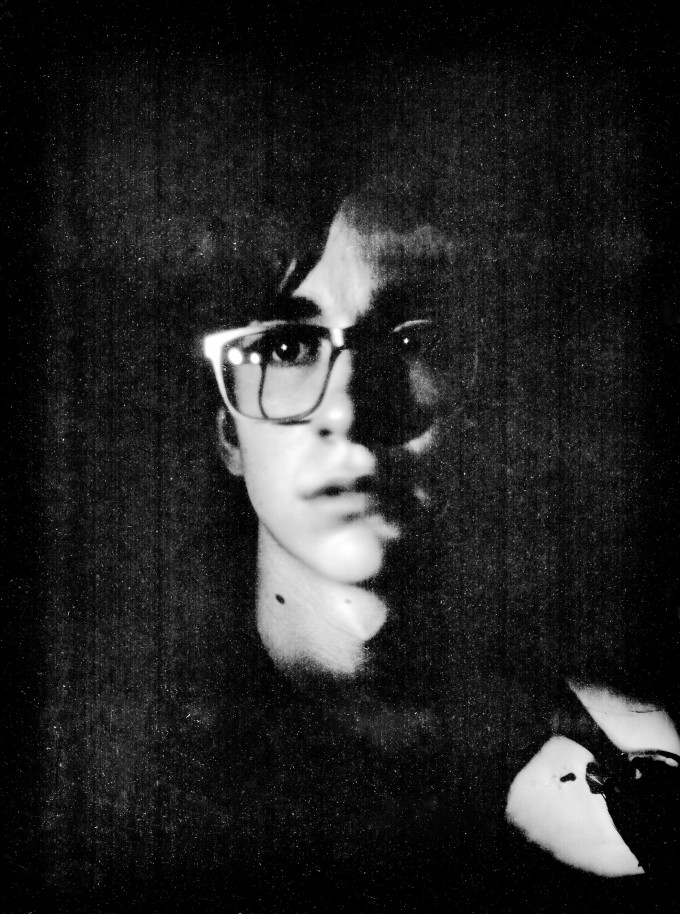 One Of Many portraits of my favourite subject(s) – my clone, Hjalte. Almost 16 years old, he looks nothing like the child I've been documenting for many years now, as he's growing rapidly, physically as well as mentally. Teenagers are hard to shoot since they're pretty demanding, and pretty pimple ridden, but I've been experimenting quite a bit with expired analog materials and decided to try to drag the absolutely last silver out of some photographic paper which expired the year Hjalte was born (1999). He sat still for around 4 seconds while I underexposed and then the negative laid in the (also expired) chemistry for around half and hour before it was fully developed. I love it, one of my favourite portraits of 2014.
****
November · Sony A7S · Leica 75mm Summilux f/1.4 · ISO1600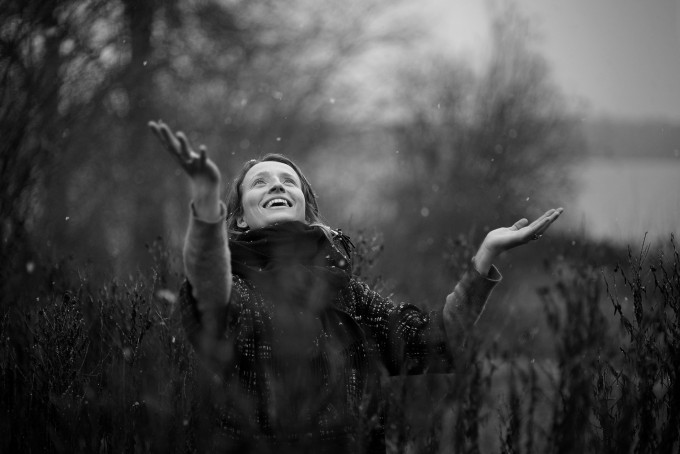 Yes, I love old cameras (and especially lenses) but of course I also embrace new technological wonders –– like the Sony A7S. Most of my work is shot at extremely low ISOs, but the A7S opened new doors for me with its extreme low light capabilities. I've shot portraits for record covers at ISO 100.000 (!) which look fine on print – and my Leica lenses all perform wonderful on that little Sony. And the ones that can be hard to focus on a rangefinder are easy to nail spot on with the focus peaking turned on. Sometimes I wish the A7S had just a few more pixels as 12mp isn't a lot for print/pro work, but I use it mostly for videos anyway, and there it reigns supreme.
****
December · Panasonic DMC-GF5 · 1″ Taylor-Hobson f/1.9 · ISO1600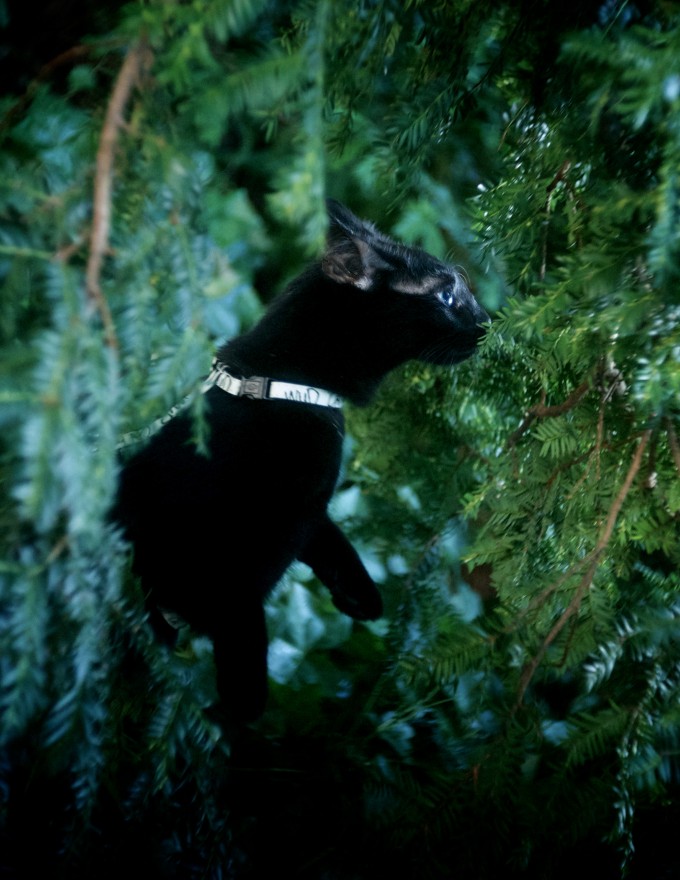 Yeah, I prefer large format and medium format, and full frame digital sensors. But lately, I've come to love a small, not-very-special little Panasonic pocket camera (DMC-GF5) – due to one fact: its MicroFourThirds sensor and the c-mount adapter that came along the little x-mas presents. That combo opens totally new doors when it comes to lenses and look. Old 16mm film lenses (c-mount) shine on that little digital sensor (the ones that cover it that is) and since the camera is very cheap (and lenses, too) I bring it everywhere for snapshots that otherwise were reserved for my iPhone. Here you see the newest member of the Ahlstrand-clan, Trine The Cat, climbing unto a x-mas tree. Nothing fancy, just one of those "family shots", but I really dig the look of that tiny 1960s 16mm film camera lens, which I just had CLA'ed by my friend, Professor Olsen (repair-guy at One Of Many Cameras).
That's it. Enjoy.