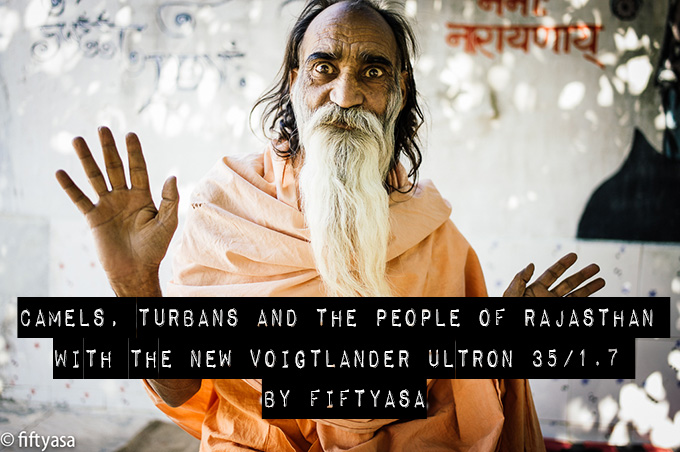 Camels, turbans and the people of Rajasthan with the new Voigtlander Ultron 35/1.7
by fiftyasa
You might remember my previous post about traveling in the sate of Rajasthan in India with some film cameras (here). This year I came back to Rajasthan with a Leica M9 and would like to share some images with you and the readers of your excellent blog.
A few weeks before leaving for this trip I acquired the new version of the Voigtlaender Ultron 35/1.7. I was in search of an affordable, small, sharp and fast 35 mm lens as main travel-photography lens, and gave the Ultron a try. I wrote a user review of the lens on my website here, mainly talking about sharpness and the use of the Ultron on the Leica M9 vs the Sony A7, but the first real use of the lens was going to be in this trip to Rajasthan.
The images below, unless otherwise stated, are shot with the new Utron 35/1.7 and Leica M9.
Bathing and preying in the sacred waters of the Pushkar lake: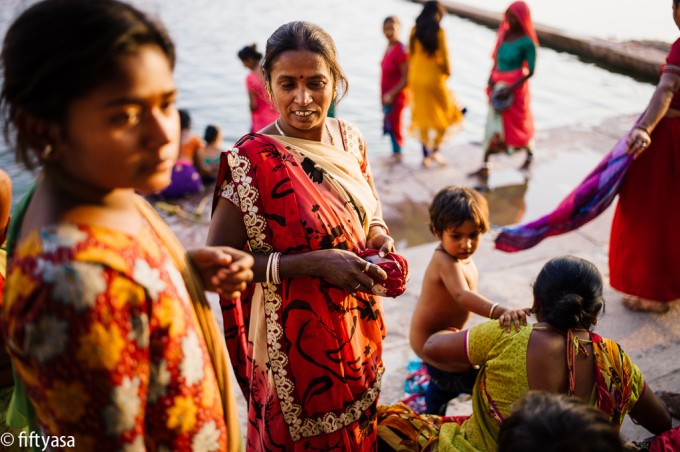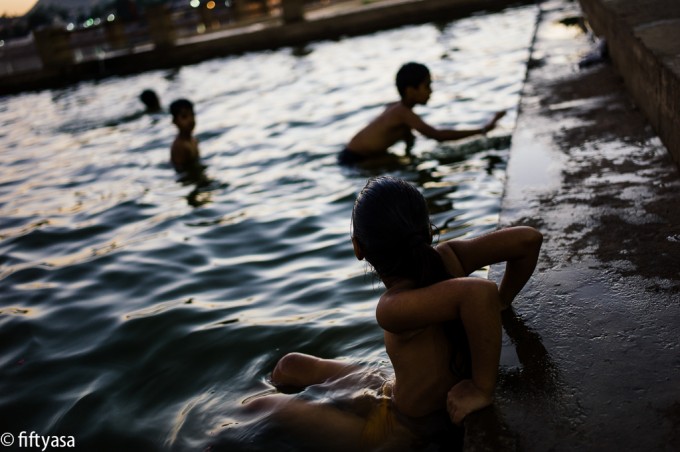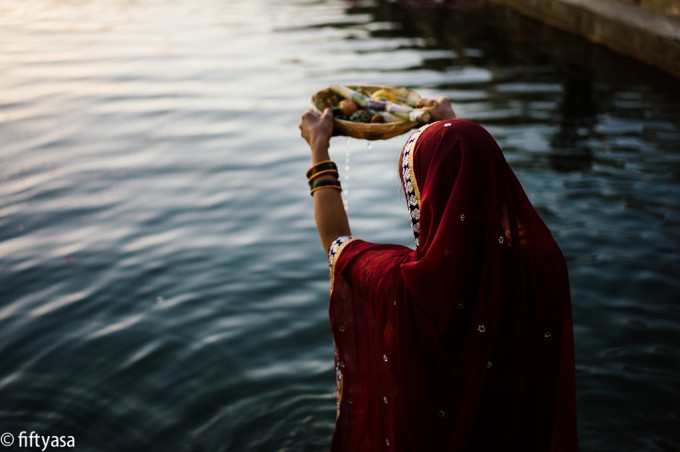 Although I was carrying around also a Planar 50/2 and a Biogon 25/2.8, the Ultron stayed on my camera 90% of the time. 35mm seems to be the perfect focal lens for me for travel photography: not too wide and not too short, excellent for environmental portraits and easy to manage when composing the scene.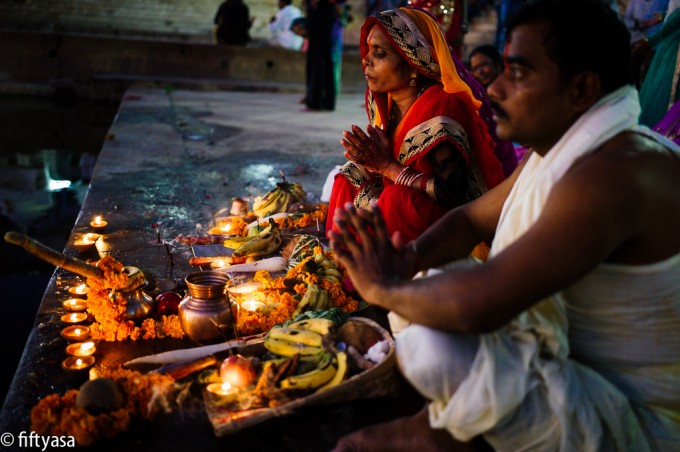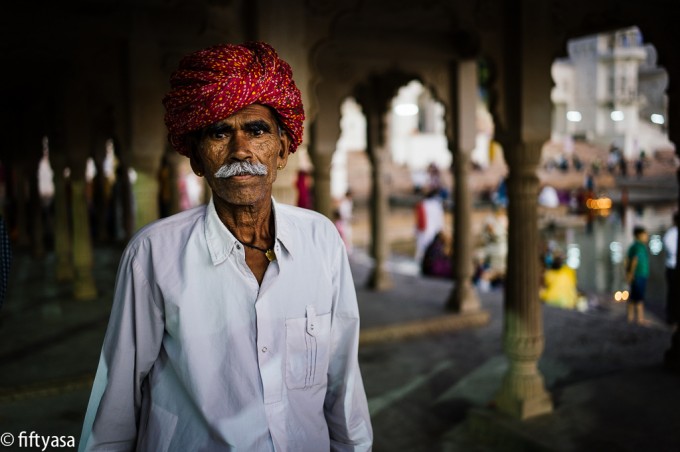 –
Pushkar also hosts a very popular camel trade fair which offers amazing opportunities for portraits and rural life scenes: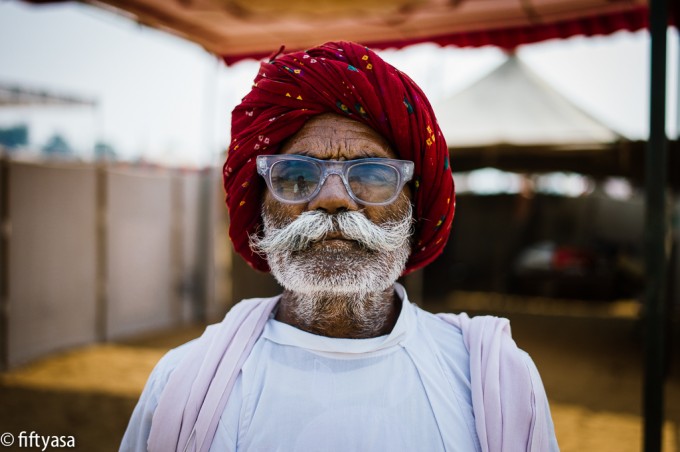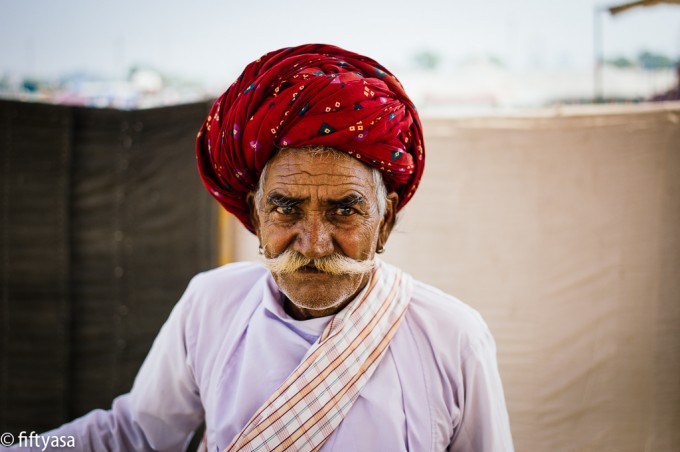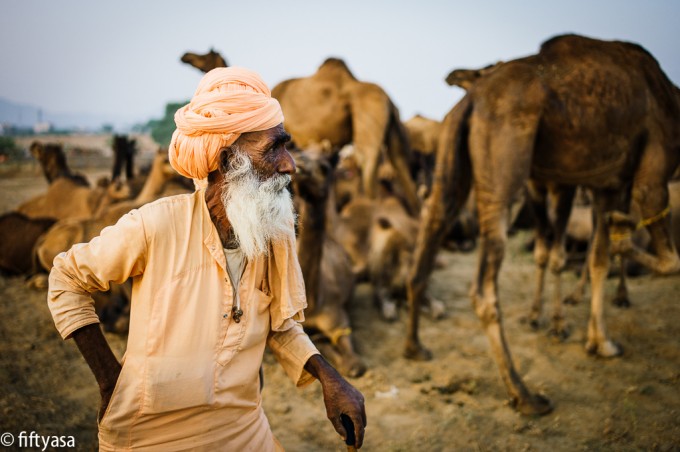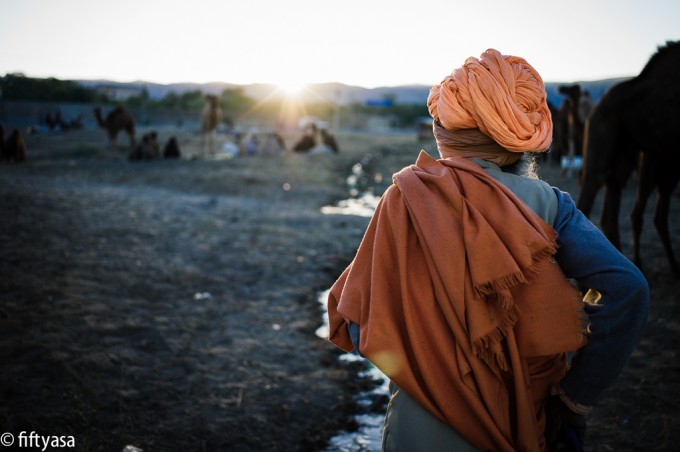 I will let the pictures speak for themselves, but I have to say that I am very satisfied with the Ultron. Sharpness, bokeh, pop, micro-contrast are top. My only complaint is that my version seems not correctly calibrated. It back focuses. Before the trip I just glued a piece of black tape on the rangefinder cam and that solved the problem. Unfortunately achieving precise focus on a digital M system is in general a pretty difficult task, no matter how many times you send your M body to Wetzlar for calibration…
–
In a temple in the countryside of Pushkar, Aloo Baba grows his potatoes (aloo) and kindly poses for a portrait: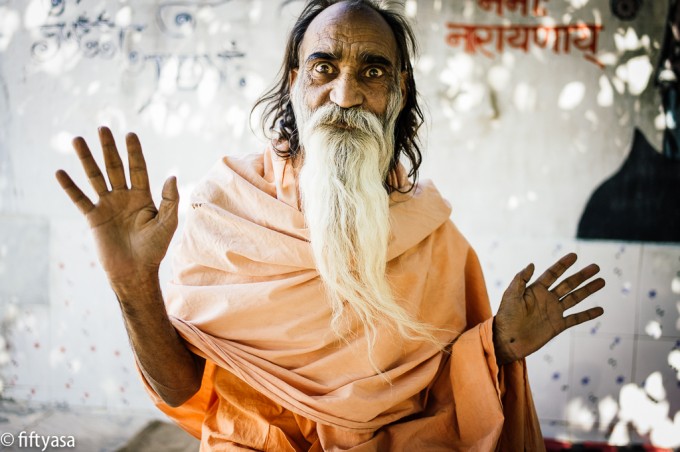 In Ajmer I visited some projects of a local non governmental organization (NGO) called RSKS (http://www.rsksajmer.org/about-us.php). RSKS is active in developing the rural areas around Ajmer with various programs, such as educational programs and income generation activities. I visited one of their schools in a poor rural village, a sewing training center for young women and a micro-finance program in a remote village.
The following picture portraits a student of the school (this time shot with Zeiss Planar 50/2):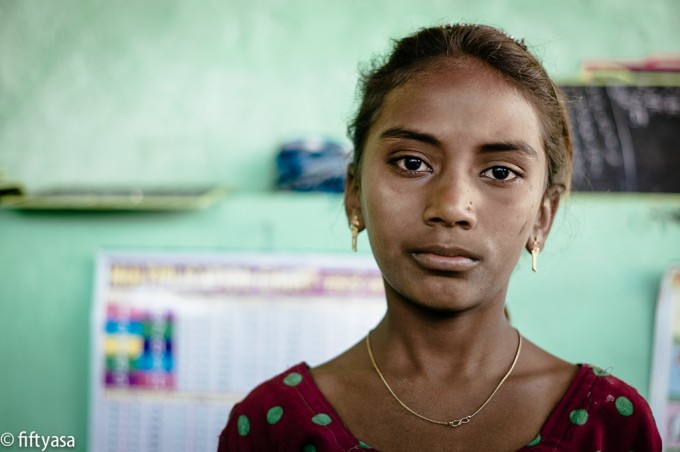 –
Here a woman who took part of a micro-finance program: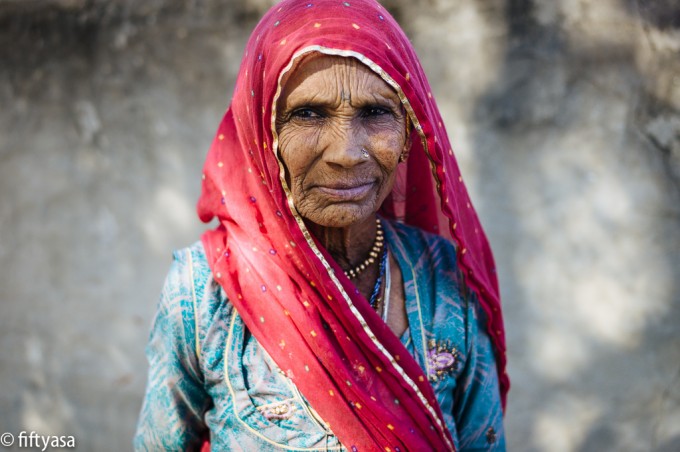 –
After visiting Pushkar and its surroundings, I moved to Bundi, a small city in the South of Rajasthan. It looks like the blue city of Jodhpur but on a smaller scale. Its people are extraordinary friendly: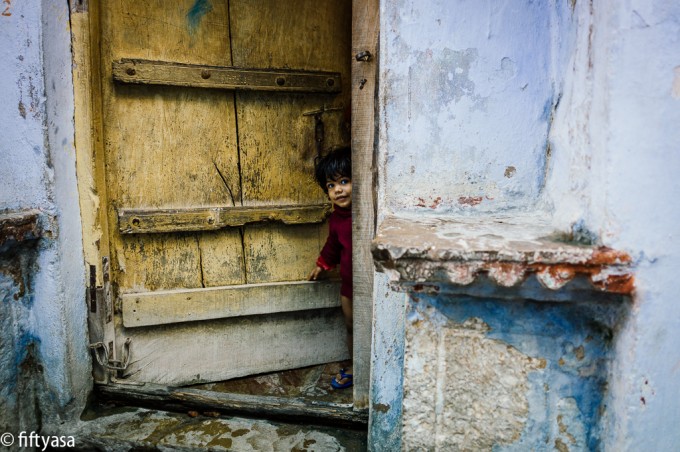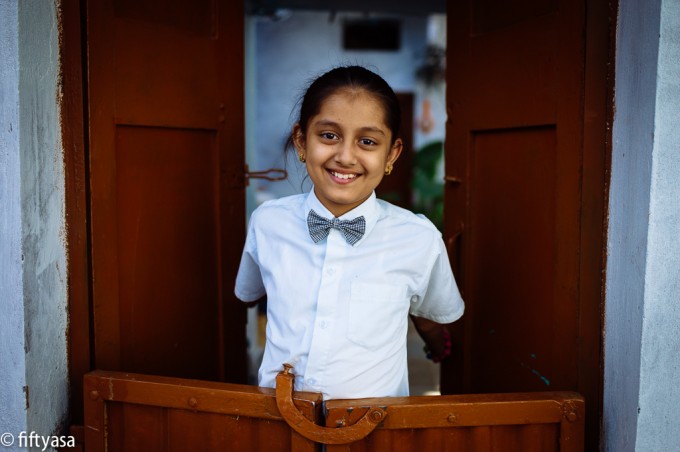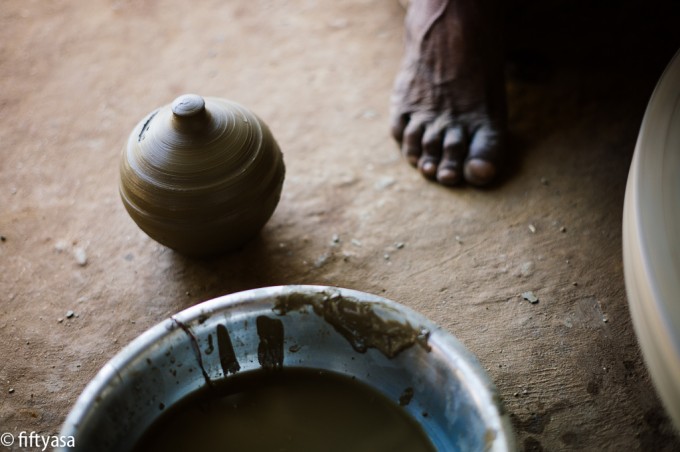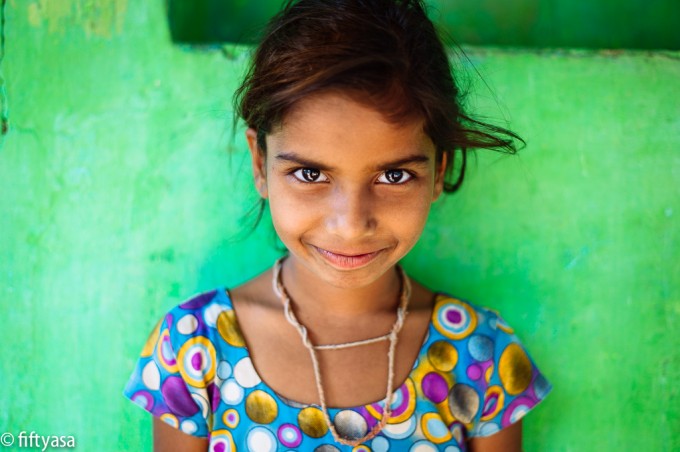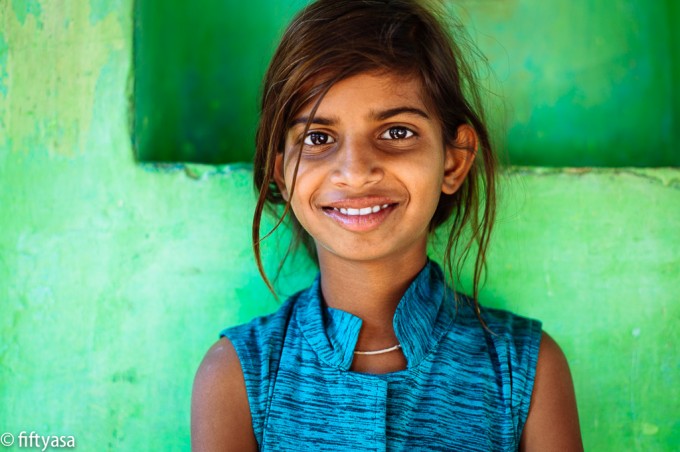 For those interested in seeing more images of this trip, please visit: https://fiftyasa.wordpress.com/portfolio/rajasthan-again/