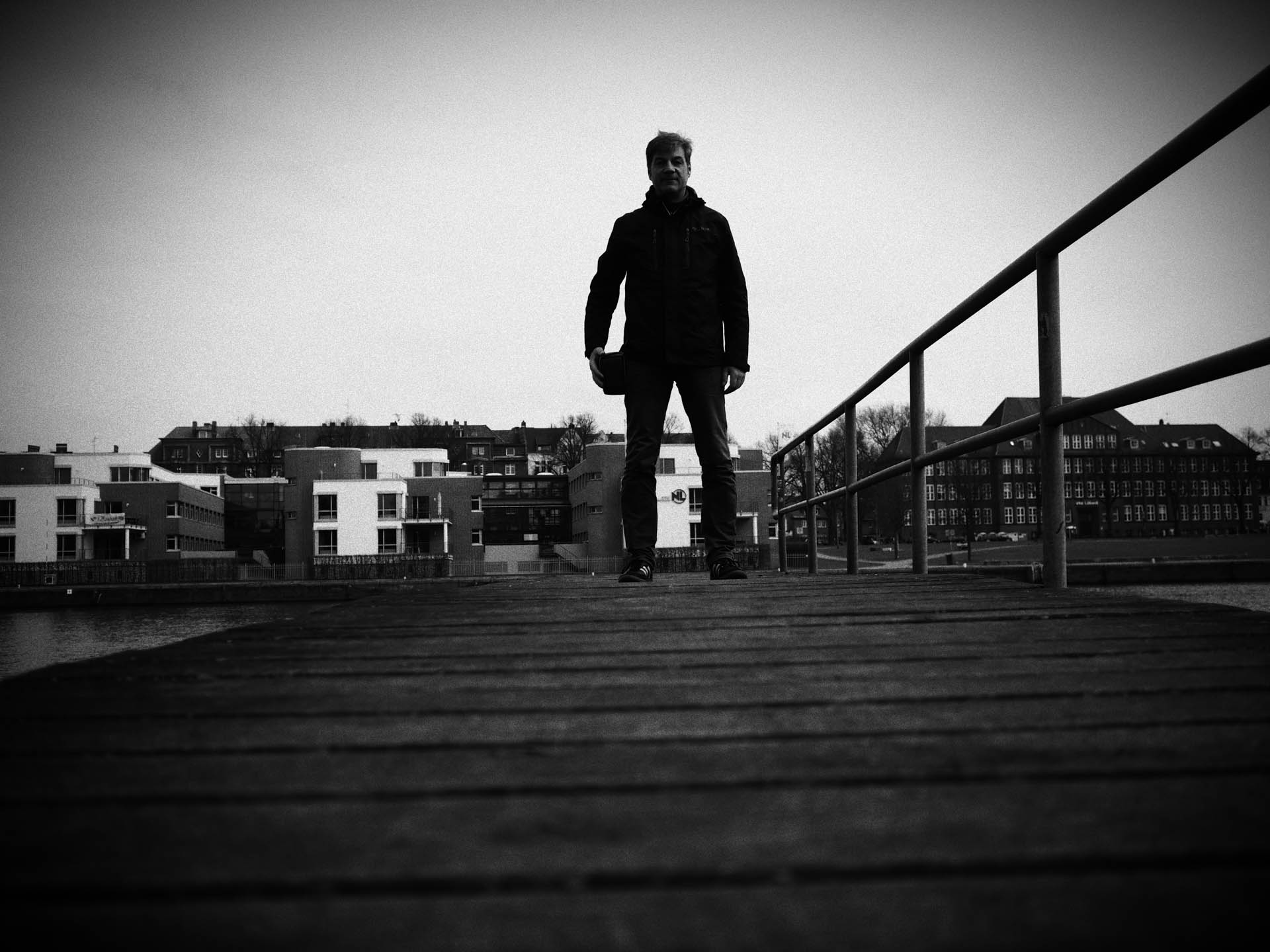 The OLYMPUS PEN F Experience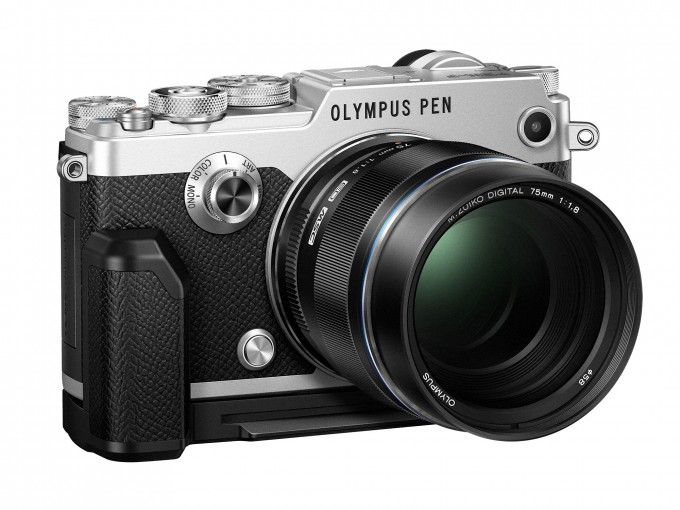 By Thomas Ludwig of COSYSPEED
Thanks Steve for the opportunity to share my thoughts about the PEN F on your amazing blog. You are doing super great work and I feel inspired everyday!
It's a sexy little camera, the PEN F. Many would use it as a street photography camera and that's the way I wanted to review it. My focus was also on the way it fits into a CAMSLINGER bag and how this combo works on the streets.
JPGs out of cam are extremely good, so I didn't touch the RAWs at all. All images in this review, except product images, are straight out of cam, shot in Monochrome Mode II with added grain and vignette. That's the way I would have processed them in Lightroom.
FACES – The OLYMPUS PEN F in Lübeck/Germany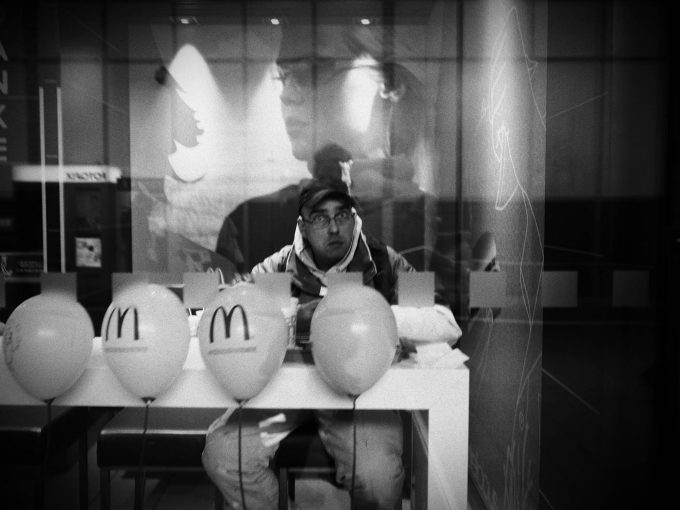 The PEN F in the Streets
Some days ago I got the chance to test the new Olympus PEN F together with some Olympus prime lenses and I was curious to see how it performs. As many others like Steve have already mentioned all features of the PEN F in their reviews, I will only focus on street photography with the retro stylish micro 43 camera – of course to my personal needs and habits.
When shooting on the streets most important to me is image quality and focusing abilities. And so this review is mainly focused on these points. In fact it ended up being a PEN F / Monochrome Mode review, as I liked the JPGs right out of the cam.
For those of you who don't like to read long texts: The PEN F is a timeless designed camera, that you will enjoy for many years. In my eyes it is already iconic, just like it's forefather PEN F from the 70's. I enjoyed using it every minute especially because of the JPGs that I could use without editing – this gave back HUGE fun to my style of street photography.
 OBSERVED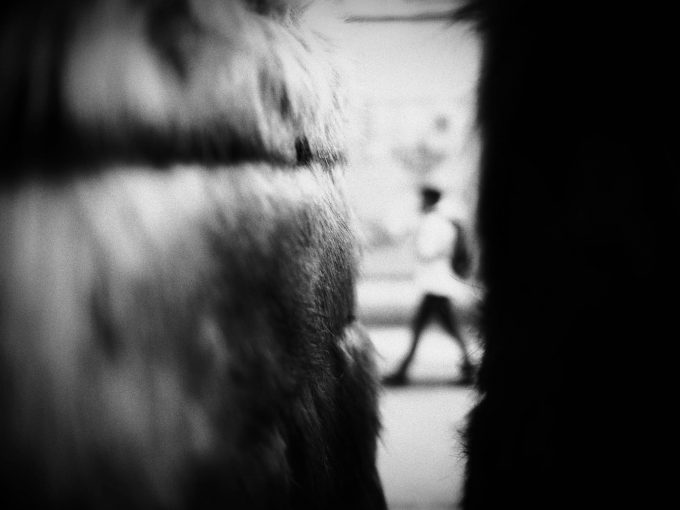 The setup
Olympus PEN F | Olympus 12mm/F2 | Olympus 17mm/F1.8 | Olympus 45mm/F1.8 | Spare Battery | Olympus Macro Converter
All packed in a CAMSLINGER 160 with STUFFBAG 30
CAMSLINGER 160 and PEN F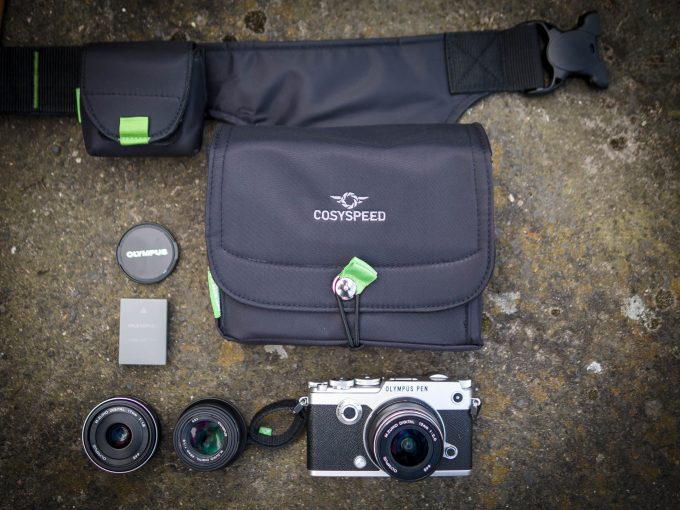 –
BEAUTIFUL GRAIN and NICE LOOK – All images in this review are shot in Monochrome Mode II with Grain and Vigenette added. This was made all in cam.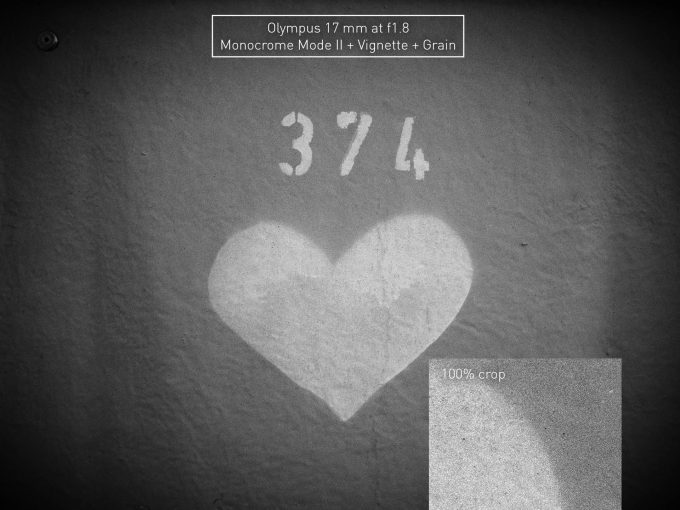 –
TIRE and WOOD
NICE DETAILS and RICH TONALITY – The new sensor in the PEN F delivers plenty of detail. Tonality of the Out Of Cam JPGs is simply great!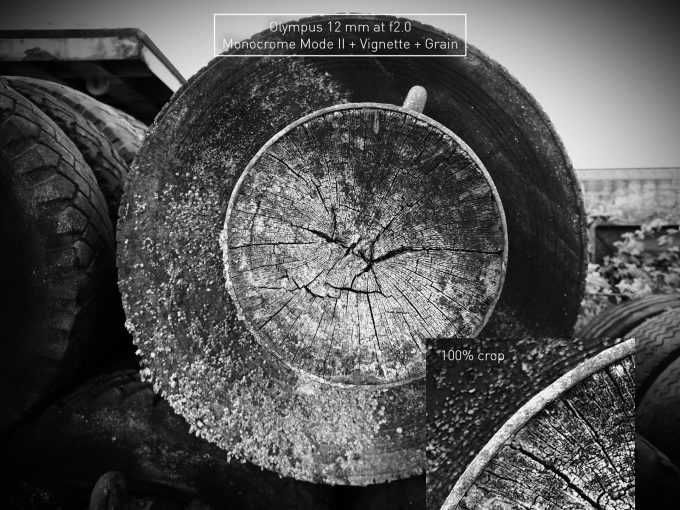 Image Quality
Actually I had only two full days of street shooting with the little Oly. So I went to Lübeck in my neighborhood, a city next to Hamburg/Germany. I shot in RAW and JPG, while for JPG I used the Monochrome II filter, added some vignette and grain – all IN cam which is absolutely great. I would have converted the RAWs this way in Lightroom and so I was keen to see how the JPGs would look like on the screen of my PC. And they looked great! That great, that I even didn't touch the RAWs. So all the images in this review are out of cam without ANY editing. To me this worked 100% to my taste. High ISO? This is an overrated point IMHO, nevertheless the PEN F delivers very well images up to ISO 3200 and if used in Monochrome Mode with Grain, you can go higher without any problems.
Besides the cool design of the cam this is maybe the strongest point of the PEN F in my opinion – beeing free of editing and post processing and getting what I want right out of the cam.
SOMEDAY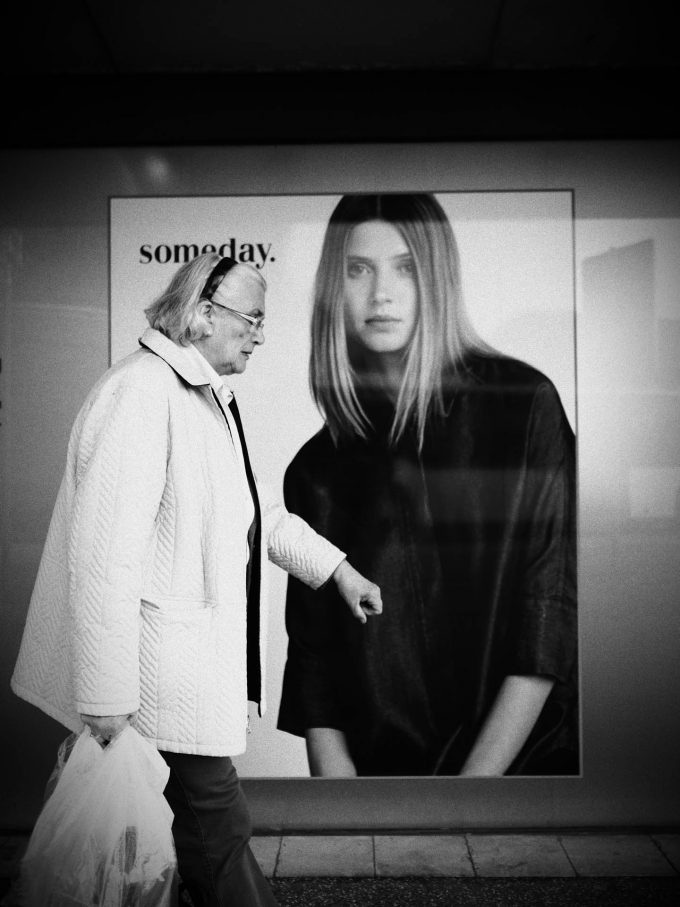 CHURCH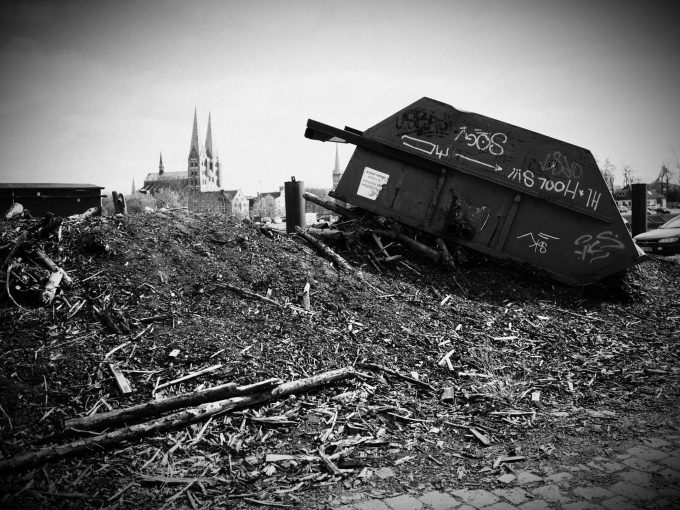 OUT OF THE LIGHT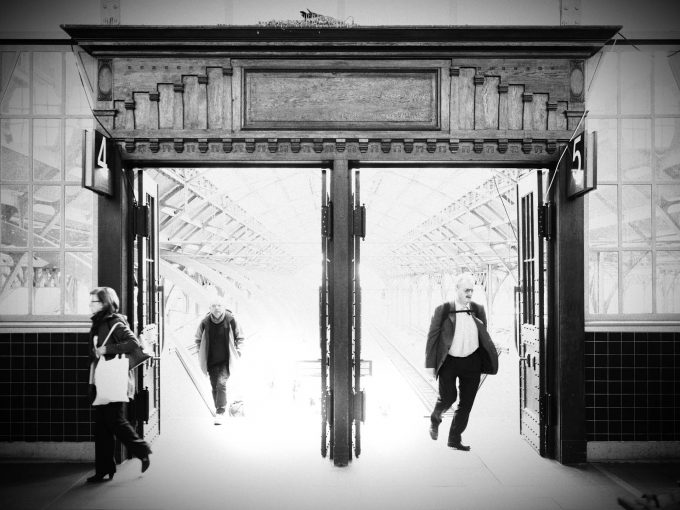 SPRING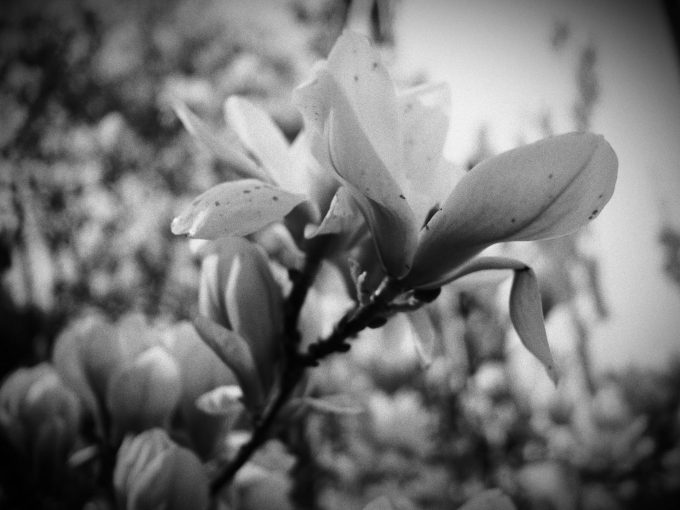 TUNNEL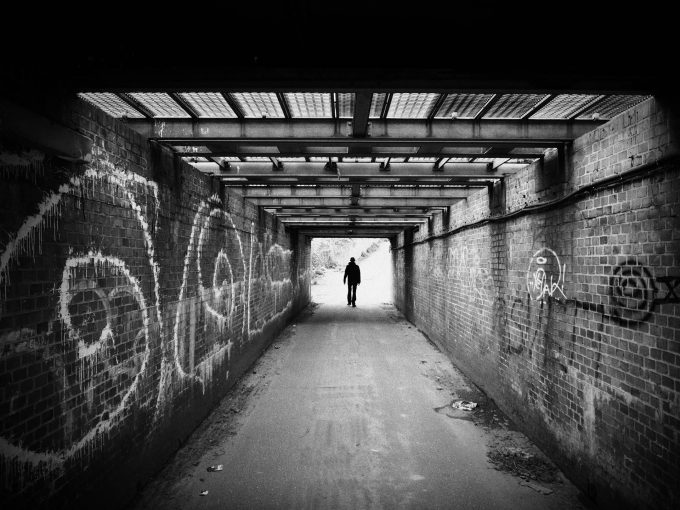 Handling
The PEN F handles very nicely. Due to a missing grip, it is maybe not as comfortable to hold as a SONY a6000 or LUMIX GX8, but there's an optional grip available if you need it. To me it was absolutely fine. Especially because the PEN F feels very premium and it's a pleasure just to hold it in your hand. All the dials feel durable and solidly made. The UI with so many physical controls needs some time to get used to, but as soon as you know where all functions are, it makes photographing much easier.
The design reminescense to the original PEN F from the 70ies is especially visible with the silver PEN F model. Look at these lovely curves and lines!
PEN F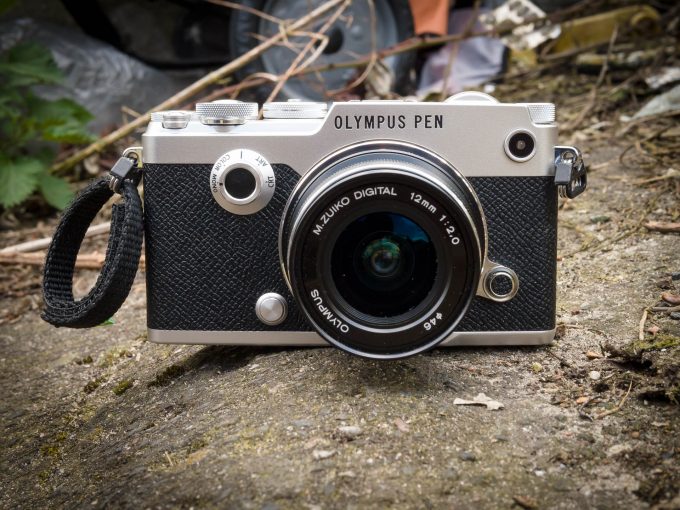 Focusing in the streets
I'm using mostly three focus methods when in the streets:
#1 – Single point auto focus
#2 – Continuous auto focus with subject tracking
#3 – Hyperfocal focusing
#1 – Single point auto focus
The auto focus of modern micro 43 cameras is so quick, that to focus and to trigger is almost one process. And so I was using single point auto focus most of the time and with moving subjects I had about 95% in focus, even when using the little 17mm/F1.8 wide open. The focus of the PEN F is insanely quick and accurate in single point mode. To me there was nothing left to desire.
WHAT DO YOU THINK – Single Point Auto Focus works amazingly quick and accurate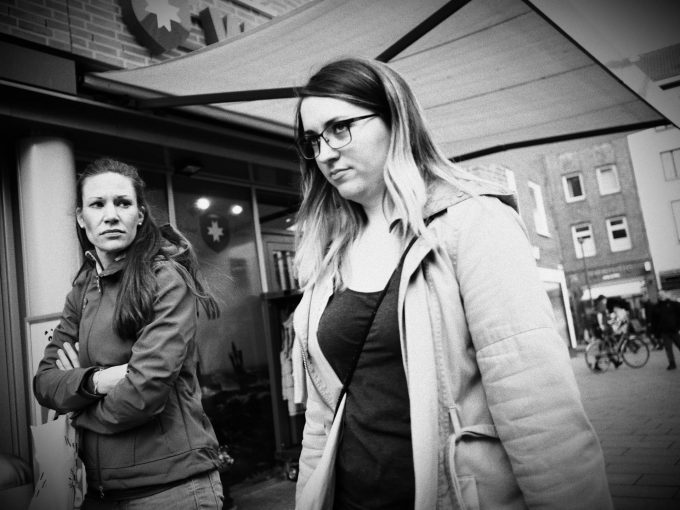 #2 – Continuous auto focus with subject tracking
Actually this method seems to be the most charming. Set your focus point and the cam will track it until you press the shutter. However continuous auto focus with subject tracking turned out to be not very effective on the PEN F. I'd say that 50% of my shots were out of focus. I guess this is a firmware problem and can hopefully be fixed in the future. However focus is not all!
WELCOME TO THE GYM – Not in focus but I like it anyway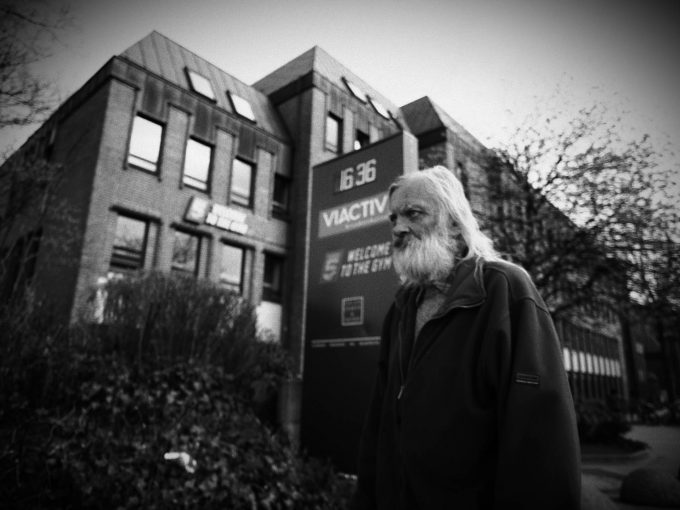 #3 – Hyperfocal focusing
Set a distance in manual focus mode and just trigger, when you think your subject is in the frame as you like it. Sounds easy but in fact hyperfocal focusing is tricky if you like to get some DOF. The more you open the aperture, the thinner is the in focus area. The day in Lübeck all images where more or less out of focus, when using this method because I was shooting wide open all the time. If set to F10 I'd say 99% would have been in focus. I know now, that I have to improve my skills 🙂
The OLYMPUS 17/1.8 and 12/2.0 are very well suited to this focusing method, as they have a manual mode with distance scale!
ROSARY, MISHABA or MALA – Hyperfocal focusing wide open is difficult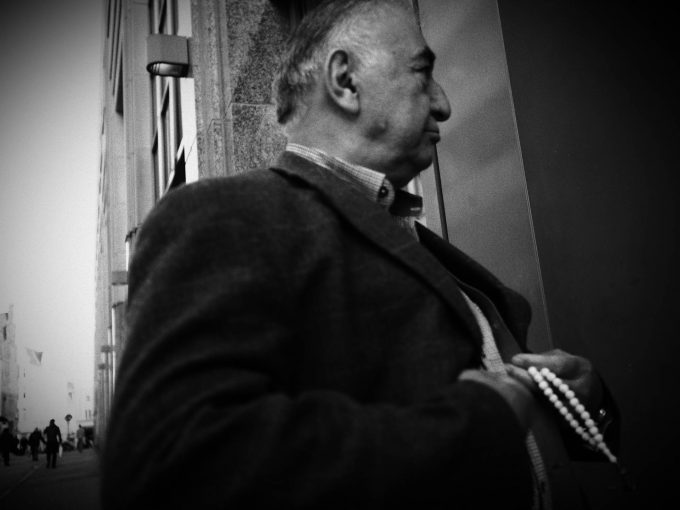 The PEN F in a CAMSLINGER
A CAMSLINGER bag is all about quick, single-handed operation and designed to wear at the hip. I fixed the included FINGERCAMSTRAP to the cam and was able to grab the PEN F within a second out of my little bag. But the On/Off switch is on the left side of the PEN F and so one needs always a second-hand to turn it on. As soon as you have a coffee in your left hand or fix yourself while standing in a shaking subway with one hand, then you could of course access and draw the PEN F quickly out of the CAMSLINGER, but not take a photo. So I never switched the cam off and had it always in stand-by in my CAMSLINGER. This may cost a bit of battery power, but fixed my little problem easily.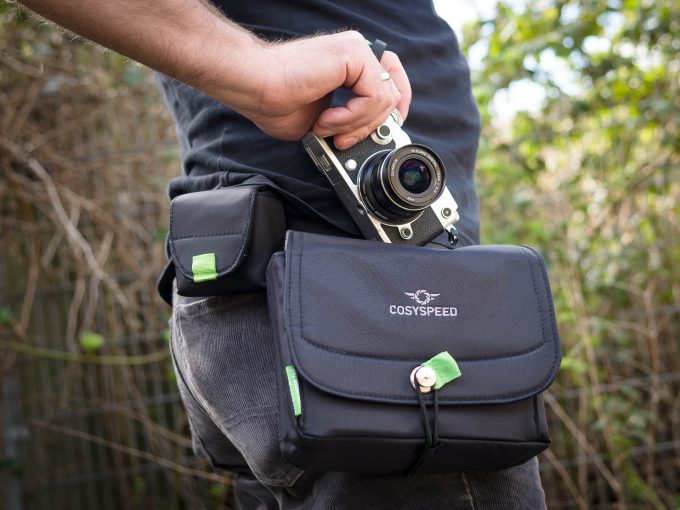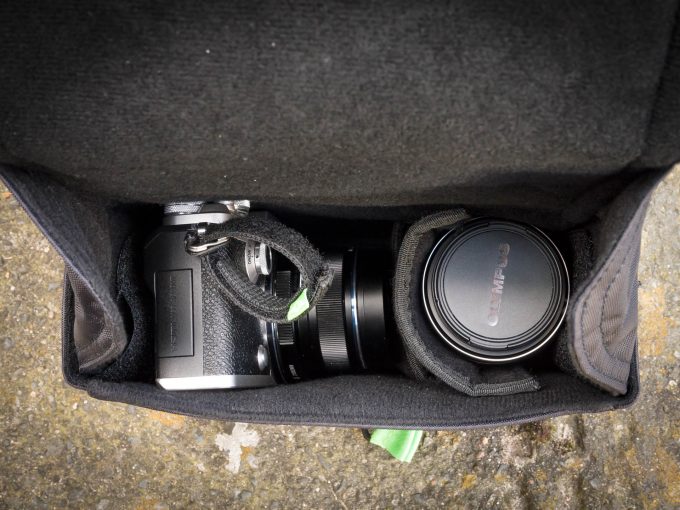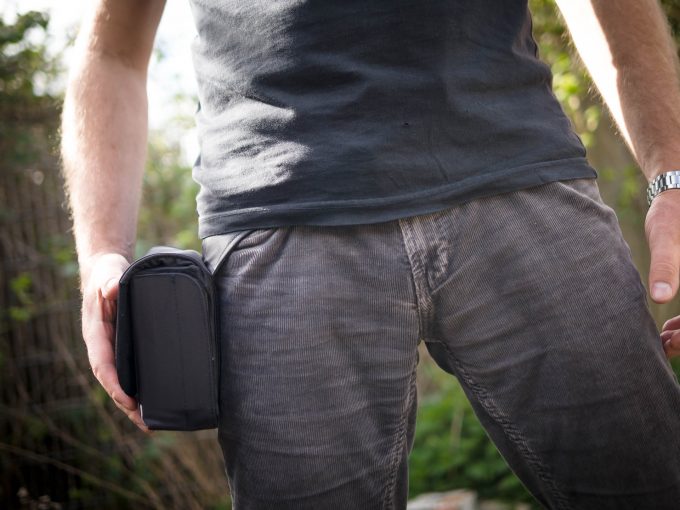 Carrying the PEN F and gear in a CAMSLINGER at the hip, is extremely comfortable. As your upper body is free of belts and straps, your neck will never hurt. In fact it is almost as quick to grab your cam, as it would be with a sling strap – but the PEN F was always protected, when not in use. I prefered to use the slimmer CAMSLINGER 160 then the more space offering CAMSLINGER Streetomatic. The 160 is just perfect for rangefinder styled cameras like the PEN F.
THOMAS IN LÜBECK WITH CAMSLINGER AND PEN F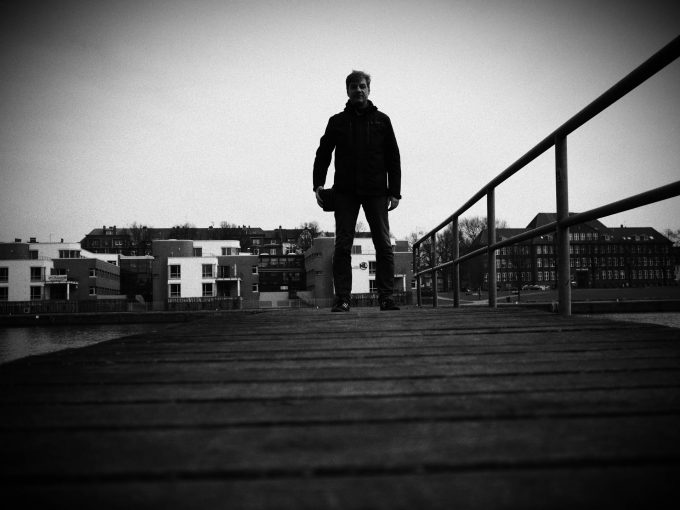 Conclusion
The PEN F is a marvelous piece of camera design and delivers stunning images. It's technology is up-to-date and will be for many years. I'm hoping a firmware update will lift the tracking abilities on the professional level of the OLYMPUS EM-1, because this is a feature that makes street photography much easier.
The possibility to get final results right out of the cam is pretty cool and gives a further kick to the fun I had with the PEN F. So just go out, shoot and come back with images that are simply ready – to some this is might be a game changing benefit!
The PEN F is one of these rare cameras that one will use for many years and so a good medicine against G.A.S. :-). The timeless design and great build qualty makes a camera that is simply gorgeous! If you are looking for a street photography camera – go for the PEN F!
Reference: COSYSPEED
B&H PHOTO: COSYSPEED BAGS
—
FROM STEVE: Thanks Thomas! Many of you may not realize I met Thomas in Las Vegas a couple of years back where we shot a Street Shooting video. Thomas is an amazing man and he has a great passion for photography, that was very clear when we met. Below is the video we shot while there, was a great memory I will never forget.