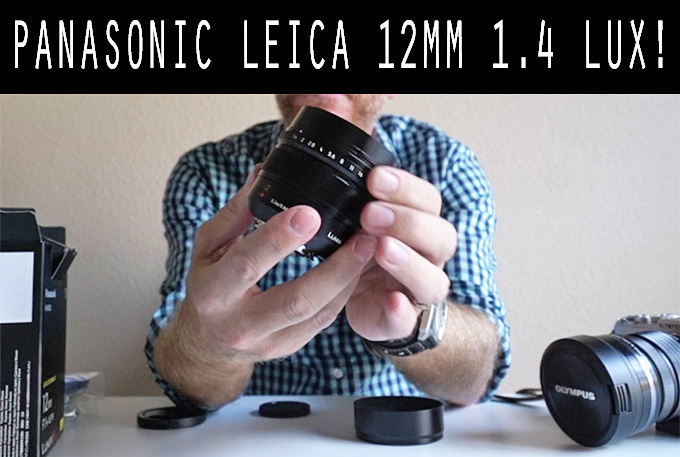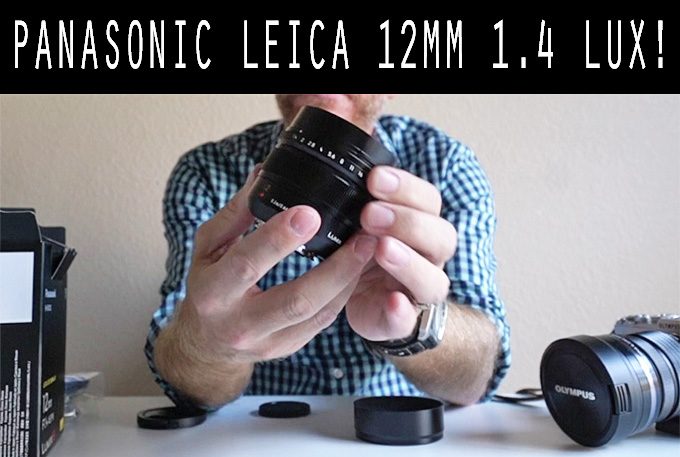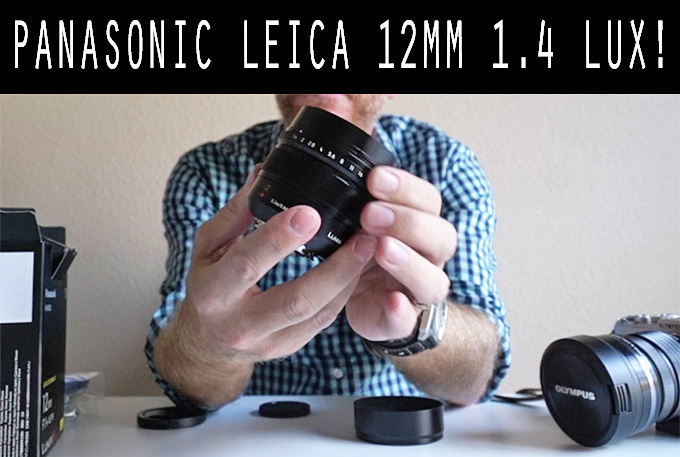 First Look Video & Images: Panasonic 12mm f/1.4 Summilux Lens for Micro 4/3
UPS guy just dropped off a lens I have been excited about trying out. The new Panasonic Leica 12mm f/1.4 Summilux for Micro 4/3 has landed! Literally, just about 2 hours ago.
Since I have yet to seriously shoot it or use it, I just made a first look and thoughts video, and have 2-3 images I snapped for fun to see the character…and I like it so far. The build is solid, the style reminds me of a baby Noctilux or Nocticron and the focus is very fast. As fast as I would ever need. I would guess that this beats the Olympus 12mm f/2 for pop and pizazz even though I've always loved the Olympus. This guy is a new beast. Larger, feels great on the camera, has a manual aperture dial (for use on Panasonic cameras) and the contrast and color appears to be fantastic in my initial tests.
The price is a shocker though…$1297! WOW! That's more pricey than the Olympus 7-14 Pro 2.8! BUT IT IS MUCH LESS than the Leica 21 Summilux for the M mount 😉 hehehe.
So enjoy the video below, and look for my full review of this lens soon! Also have a full review of the Olympus 300mm pro coming and a Sony 70-200 G master review!
–
a couple backyard shots minutes after I unboxed it…right out of camera…click for larger. All at f.14