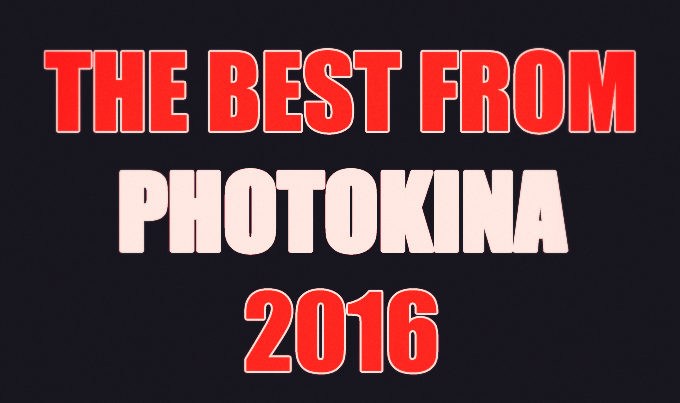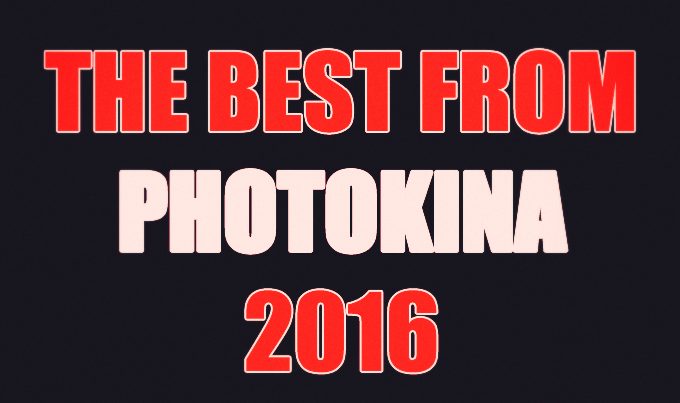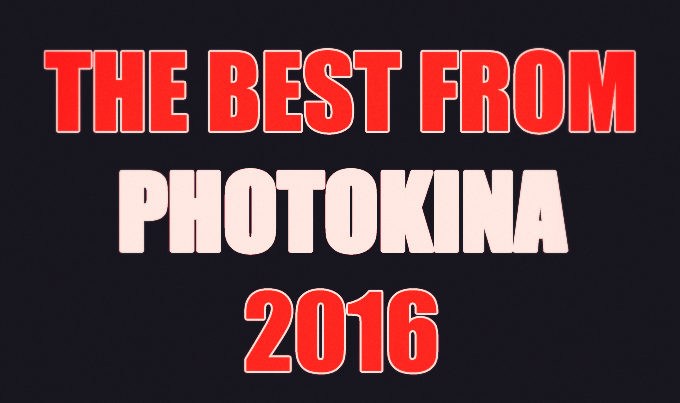 Best announcement of Photokina 2016? For me it was the…
Well, Photokina is here and while I was supposed to be there from this past Sunday through tomorrow, I ended up staying back due to a truly "once in a lifetime" opportunity that came knocking on my door, one I could not refuse. For eight years I covered only the best of Photokina on these pages, all without ever going to Germany for the event. Sure, it would have been awesome to be there, but I was not in the cards this time around. But even though I was not there, I still had all of the emails with releases and info sent to my inbox like mad. From things like bags, to straps, to gimbals and smaller items to the big guns like Sony, Olympus, Leica, etc.
Truth be told? This year I have not seen many releases that really got my blood pumping or excitement flowing through my veins. There was a little bit of that though with Olympus, Fuji and Sony or course but the "big one" never surfaced (New Leica M). Before I get to the one thing that DID excite me, let's go over some other releases at this years huge Photo event and my first response thoughts on them…
LEICA

I hate to say it but have to say it…Leica dropped the ball this year. All we got was a new SL lens roadmap, and a new instant camera as well as an M 240 Rehash with a special titanium edition and crazy price tag. I LOVE LEICA but even so, no new M on the 10 year anniversary of the digital M (M8)? Could have/WOULD HAVE been the sleeper hit of Photokina! I had high hopes for Leica this year, and those hopes were squashed… though the new 50 Summilux for the SL looks amazing, and I will review it as soon as I can get one. So no new M yet. 🙁
---
SONY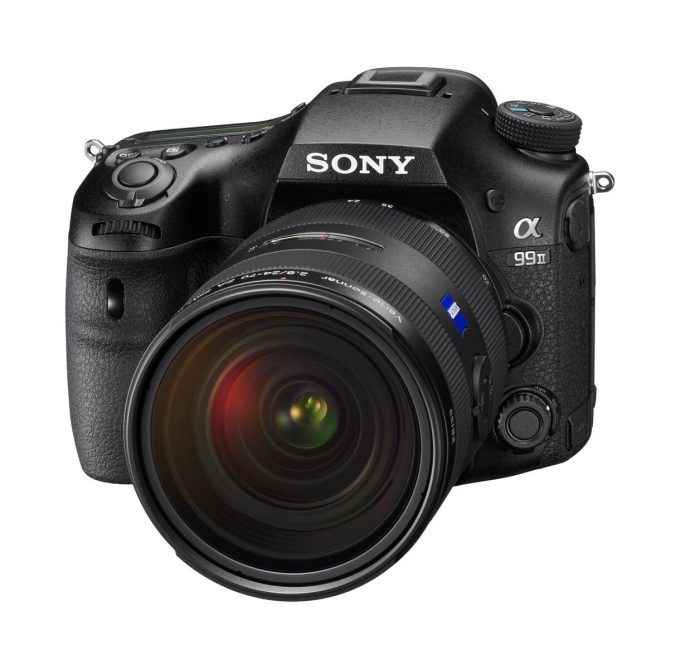 Sony came out swinging with the crazy insane versatile A99 MKII. Many are saying this A99 MKII is what the Canon 5D MKIV wanted to be and what it should have been. That is quite the statement.
This warm welcome for the A99 MKII is huge and great news for Sony who have been doing amazing things with digital imaging. Without Sony in this race for the last several years, digital imaging would be a tad boring in 2016. But me, I was hoping for the long rumored A9 Pro. That was a no show. Even so, Sony today is much more exciting than Nikon and Canon (to me). I still use my A7RII almost daily. It's been a workhorse and used for over 100k pics and countless hours of video. Never an issue. 
---
FUJI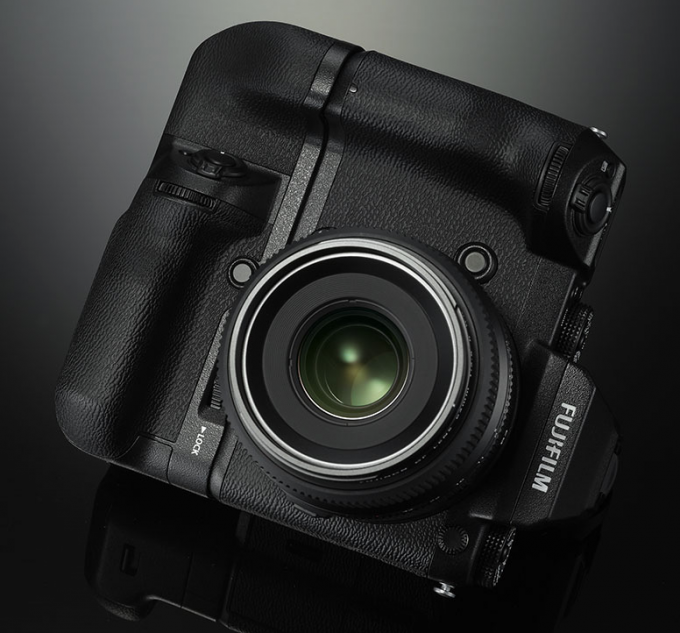 Fuji gave us the new Medium format monster in the GX50s. Looks like a standard Fuji, monster sized with an all new sensor and lens lineup for this medium format camera. An external optional EVF (no built in EVF here) and rumored to come in at under $10k with a lens, the EVF and the body. To me, it looks good and I am excited to see it in action and use it some, but at the $9k price point the new Hasselblad that was announced months ago, (to me), looks more enticing.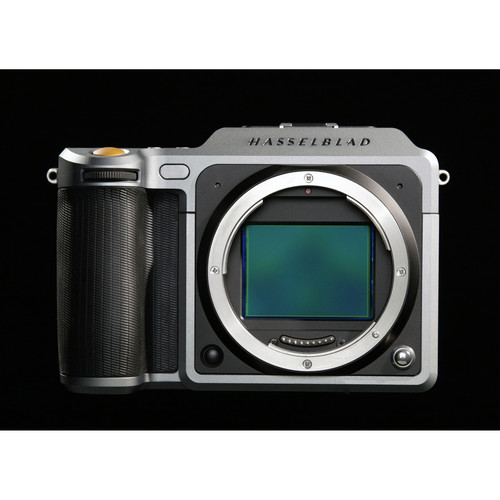 ---
CANON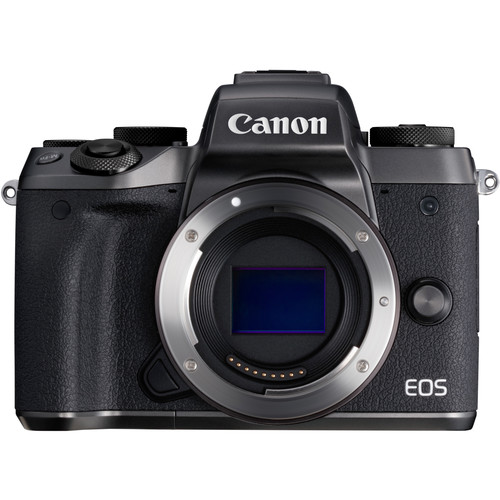 Canon gave us the M5, the 5th version of the slow selling M series. They have come a long long way since the original M1 and the new M5 looks good, BUT AT THE SAME TIME, seems like more of the same old same old. They are playing catch up with the likes of Sony, Fuji and Olympus right now. At this rate, they may have something to surpass those other brands by 2020 😉 
---
OLYMPUS STEALS THE SHOW!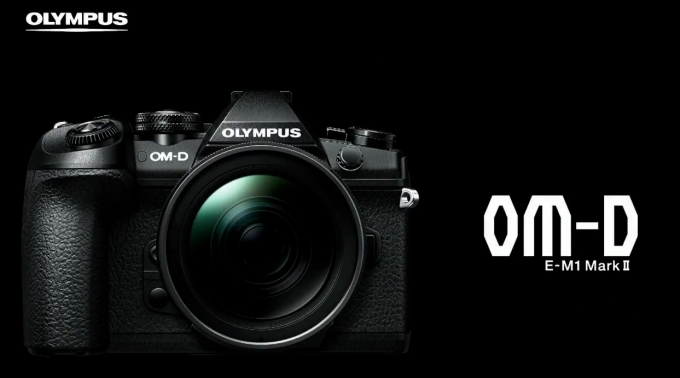 Olympus, to me, stole the show. With the live video YouTube announcement, the two new PRO lenses including the amazing looking 25 f/1.2 (see report on it here) to the new E-M1 MKII, Olympus has juiced me up with excitement. I can not wait to test this new camera and the new lenses. I suspect I will love it. I still love the MKI so man…I can only imagine. 
So to me, Olympus stole the show at Photokina this year. They also announced the new PEN camera which I did not even cover yet. THE E-PL8, which looks pretty snazzy. So Olympus is still rocking and rocking quite hard!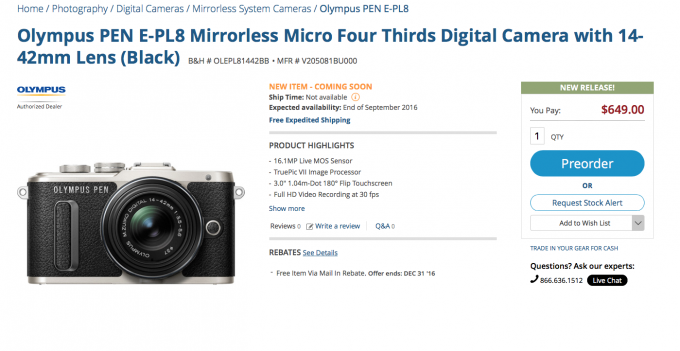 While I am not sure what happened with Leica's M, or Sony's long rumored A9 I do like what I see above from Sony, Fuji and Olympus. The three companies I always say are "pushing the envelope" more than anyone else in the camera manufacturer world. They just proved that point here yet again. Nikon showed off some Action Cam GoPro clones, but other than that? Not much from the big N.
What I feel is still to come, to be announced later? Keep in mind, I have no inside info (if I did I could not even speculate) so this is all from my GUT. A prediction if you will. 
A new Leica M is being worked on and developed and has been for 2+ years. I predict it will be slimmer, have some sort of hybrid RF/EVF and have a new 30MP-ish sensor with more of the rendering style of the Q and SL. It will have dual SD slots, long battery life, built in GPS, WiFi and will be quick and  responsive. It will have a new modernized look while retaining the classic and desirable look of the M.
I feel a Sony A9 "pro" will arrive soon as well. Something like a PRO LEVEL A7 with dual slots, a more square body, hefty, a glorious EVF (Leica SL like) and great speed and battery life with an all new sensor. Also, MAYBE a Medium Format body of their own to compete with the Fuji and Hasselblad. They do make amazing MF sensors 😉
I expected these two things above at Photokina. Maybe they will never show up, or maybe they will, just at a later date. Sometimes when cameras are not ready to show, they do not show them. It has happened before so all we can do is wait and see.
Steve