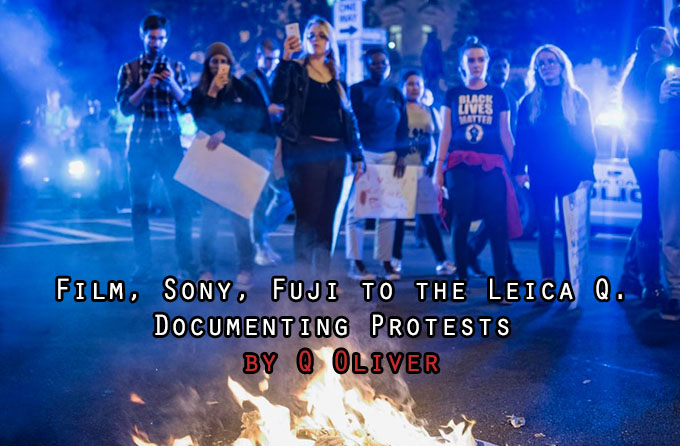 Film, Sony, Fuji to the Leica Q. Documenting Protests
by Q Oliver
Thanks for allowing me to share my thoughts on my new favorite camera with all of your readers. Your blog has certainly helped me with gear decisions in the past. I, like many others out there, have been on the hunt for that perfect photographic companion. With 2016 being such a turning point in our social and political climates, one could argue that having the perfect camera to document such a profound time is equally as important as having the right car in a snow storm or gas crisis. The camera that you can pick up for just about ANY situation and be happy to trust your vision to.
Now, I've shot 35mm and medium format film for most of my short twenty-eight years in this world and maybe I'm a bit set in my ways but I can never seem to settle on the "right" digital camera. My little AE-1 seemed to be all that I needed throughout high school but after graduating, I threw myself into a certain "art" school which gave students a Canon 5D Mark II with 24-105 f/4 lens as a part of the tuition. Within just a few months of using the Canon, I traded it for a Leica M6 TTL and a couple of lenses and never looked back. My professors were anything but pleased with my decision as the school had moved completely away from film and required students to submit EXIF data with each assignment. Being the bullheaded young artist that I was, I left art school and started my career as a fashion photographer (or at least I thought I would end up in fashion). Though I knew that sooner or later, the digital age would catch up to me.
Fast forward to 2015 and I found myself flirting with the idea of taking digital cameras seriously. Despite my Instgram handle being @film_god and people calling me by that name on the street, I needed more modern workflow. Of course, we can argue film vs digital all day long but the truth is that now, as a professional, there really isn't much of a choice in the matter. That year, I spent a bit of time in India with the Sony A7R II, which proved to be an absolutely remarkable little camera and travel companion. Not a hulking, clumsy mess like the DSLR's many would have you believe are superior while still packing twice the punch in the resolution department and with quite respectable auto focus capabilities. The problem was that, for me, there was a very obvious "sterile" quality to the pictures. It was as if the Sony was TOO good! The pictures it produced were technically astounding but they just didn't FEEL like anything to me. Also, of course, once you pair it with amazing lenses like the Zeiss 35mm f/1.4 or current Zeiss 50mm f/1.4, it loses it's size advantage. I needed a camera that was small and functional but more than just a tool that I shared no emotional connection with. Something that produced pictures that I didn't feel needed to be heavily processed in order to get my point across.
(Sony-1) A7R II + Zeiss 55mm f/1.8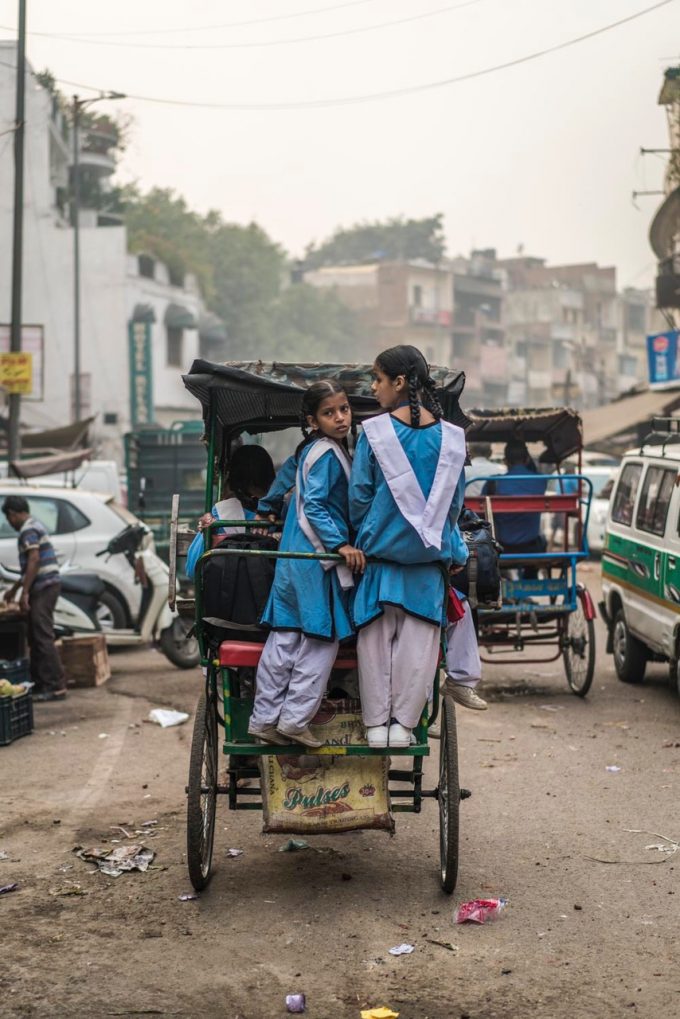 (Sony-3) A7R II + Zeiss 55mm f/1.8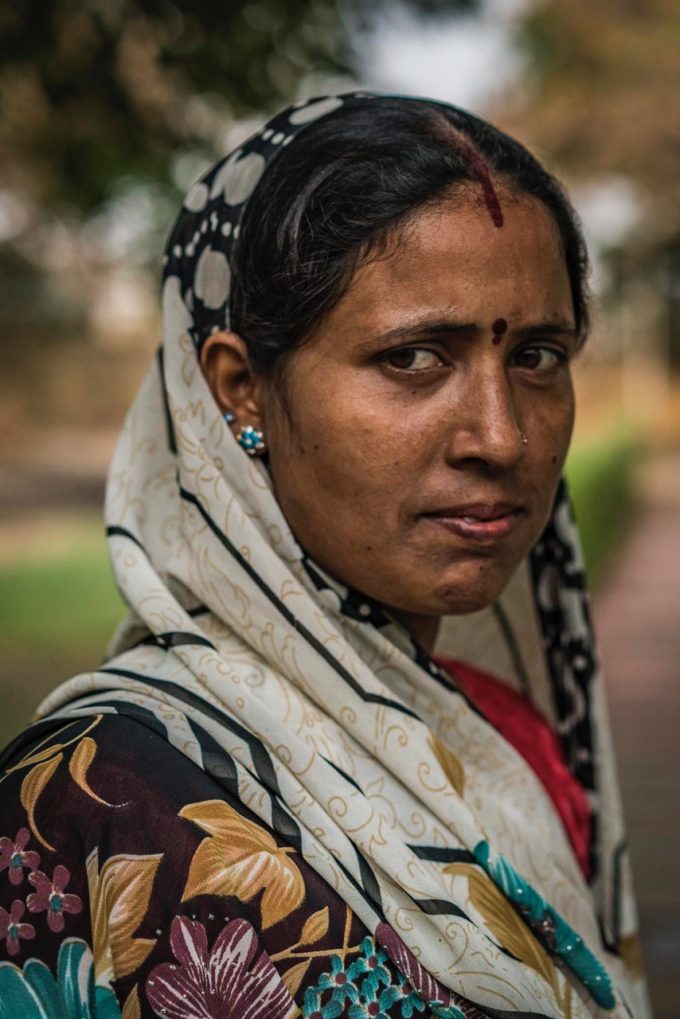 (Sony-5) A7R II + Zeiss 55mm f/1.8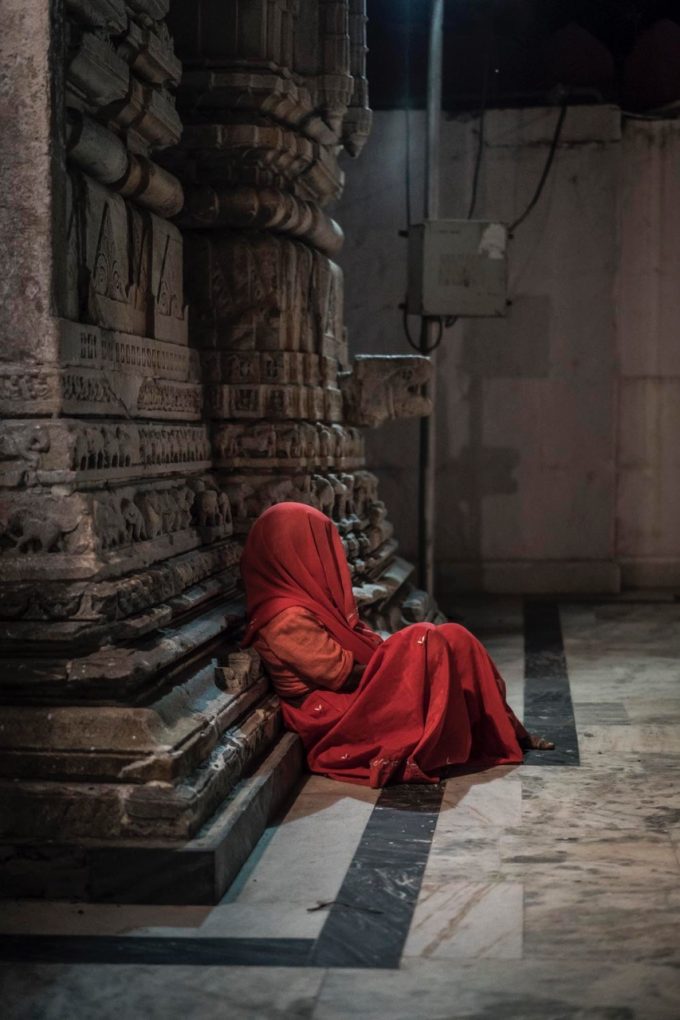 (Sony 2) A7R II + Sony 28mm f/2
After quickly losing interest in the beast that is the A7R II, I was faced with what seemed to be a life or death decision; What camera could I use definitively as my go-to camera to tell the stories I sought to share with the world? Well, I'm not a rich man by any means, so investing in a proper Leica M digital body was out of the question. There was, however, a "distant cousin" if you will. The Fuji XPro-2. A camera for those who can't get enough of that iconic rangefinder street style but aren't willing to sell the house, wife, and kids. I, of course was hesitant in selling my powerhouse full-frame partner in crime but I just couldn't deal with the almost soulless and clinical rendering from the Sony. Based on everything I had read or watched, it was Fuji that could give me back that SOUL that I enjoyed while shooting film- or something close to it, anyway. The day it wen't on sale, I got a call from my local camera store saying that a little Fuji had arrived. I rushed to the store like a kid running for an ice-cream truck.
It was a match made in heaven. Fujifilm's lenses are fast and small, the ergonomics of the camera were something I was familiar with, and that 24mp x-trans sensor with it's beautiful Acros processing… I couldn't have asked for more. That is, until my city erupted with protests in response to this year's consistent and tragic trend of police brutality against black people in the US.
(Fuji-1) XPro-2 + 16mm f/1.4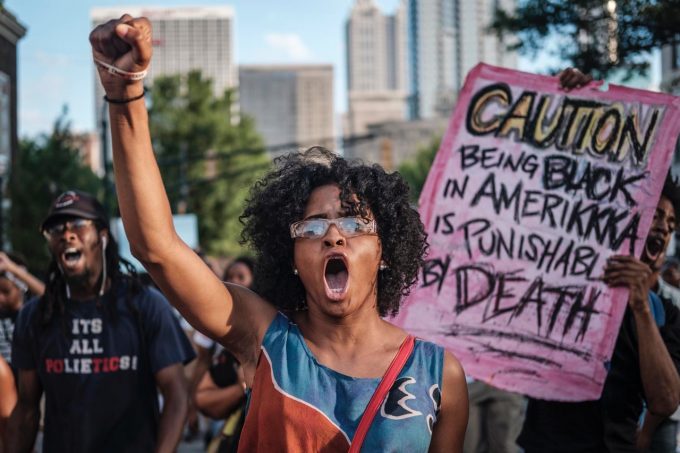 I'm a father, a husband, automotive enthusiast, and typical young black man in America- but above any of that, I am a photographer who has an affinity for photojournalism. When my city rose up to protest the way young black men have been treated by the justice system, I felt it was my duty to photograph the events regardless of any of my personal feelings and I was so glad to have the little Fuji by my side. I remember sitting on my couch in front of the TV with what was supposed to be my dinner one day when I got the phone call from a friend; "Hey! Get down here! There is a huge protest!" I left my dinner cold right where it sat, threw on my boots and darted out of my apartment with Fuji in hand
Fuji X-Pro 2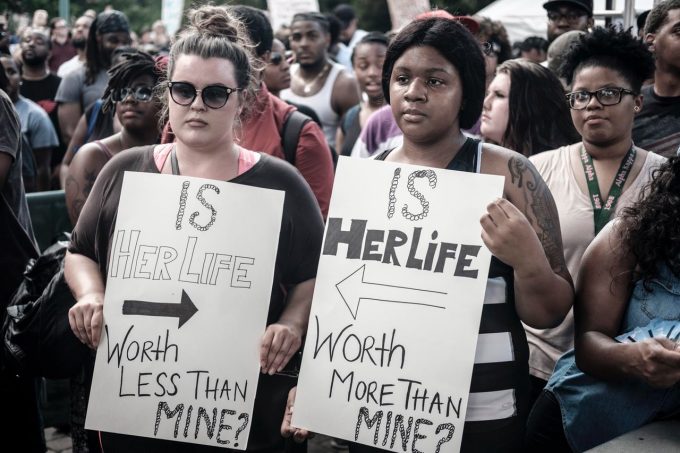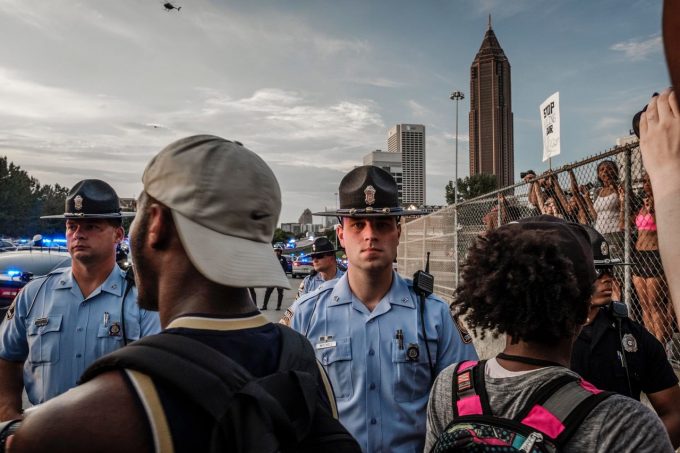 I feel that the photographs I made that night may be some of the most important that I've made thus far in my career but there was one problem. A big problem that hadn't really bothered me until the sun went down and the protests continued into the night. You see, the little Fuji was great until the lights went off. The APS-C sensor just couldn't hold up in low light. Don't get me wrong, it's the Fuji is by no means a slouch, but when it came to documenting and accurately depicting the events of those nights, I can honestly say that I had been spoiled by the full frame flexibility and clarity of the A7R II. Skin tones and shadows fell completely apart with the Fuji and I had to push those RAW files to the absolute limit to retain detail in shadows. I spent a great deal of time hating the pictures I made at night during those protests because of the diminished image quality at high ISO. I still hadn't found "the one".
Fuji X-Pro 2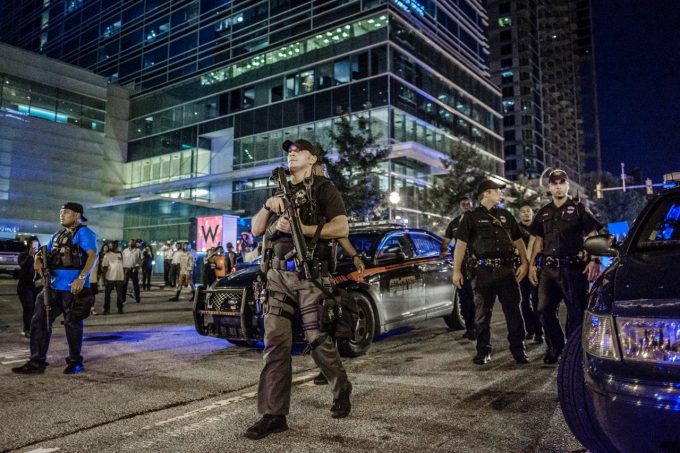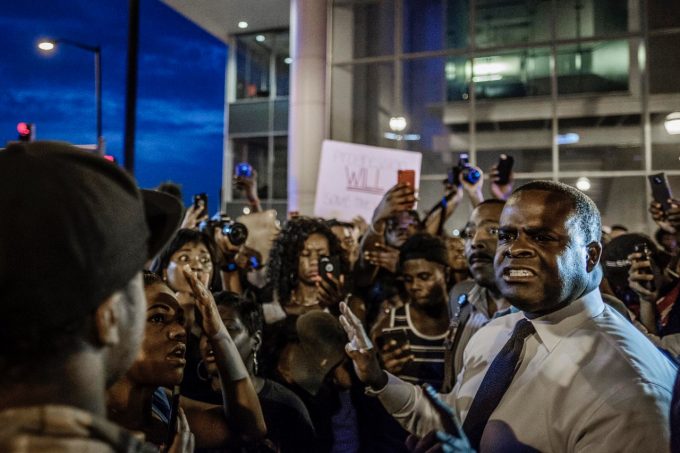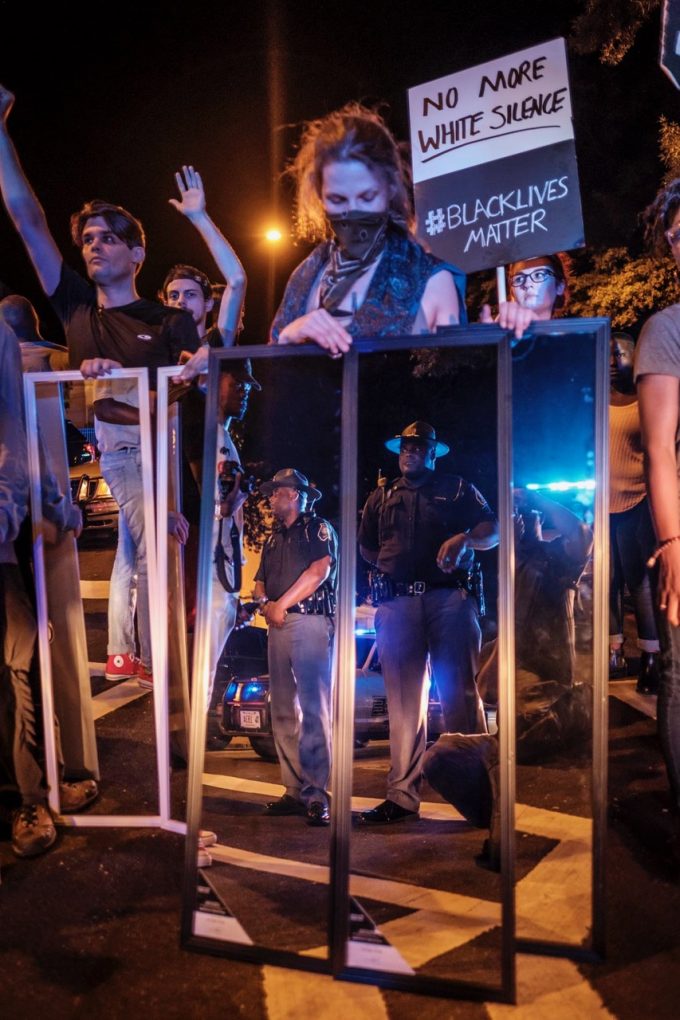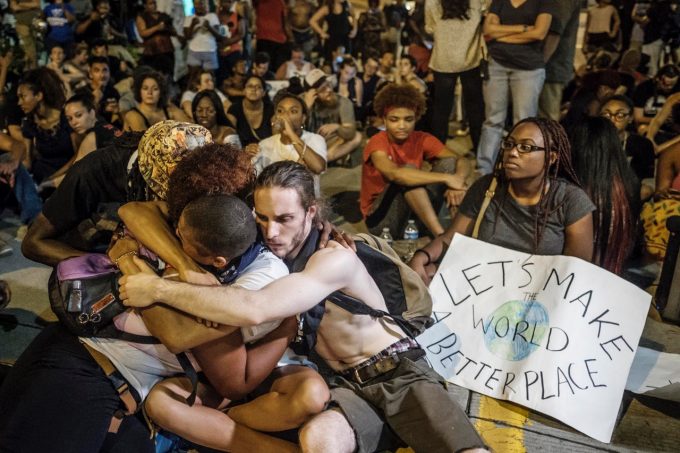 Some months went by and I continued to grit my teeth and attempt fall back in love with the Fuji. I felt that I had truly been let down by what seemed like a great camera on paper. The love never really came back and just when I had given up hope on finding true love with a digital camera, a friend of mine calls me up with a few magical words. "Hey Q! I've got a Leica Q and it literally has your name on it. Come by and check it out!". Well I know when not to say "no" to a good thing so I immediately headed to Wings Camera in Atlanta to drool over the little red dotted point and shoot.
The very first picture I made with the Q while driving home from the camera store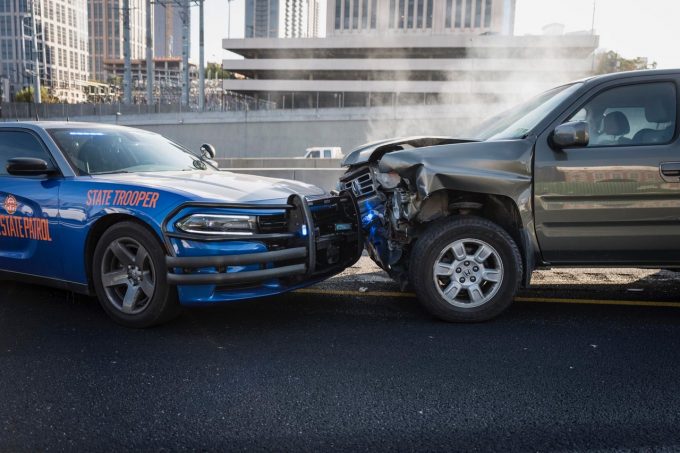 The owner, Mike, agreed to let me test it out for a while as I was not too keen on selling ANOTHER camera just to be disappointed by what I hoped was an upgrade. Ironically enough, only a few days had gone by before Donald Trump was announced as president and Atlanta erupted with protests once again. What a fitting occasion to put the Q through it's paces. I mean, it's a $4,000 point and shoot. Even if it is full-frame, there's no way it could be any better than the Fuji, right?
Leica Q: 

Boy, was I wrong!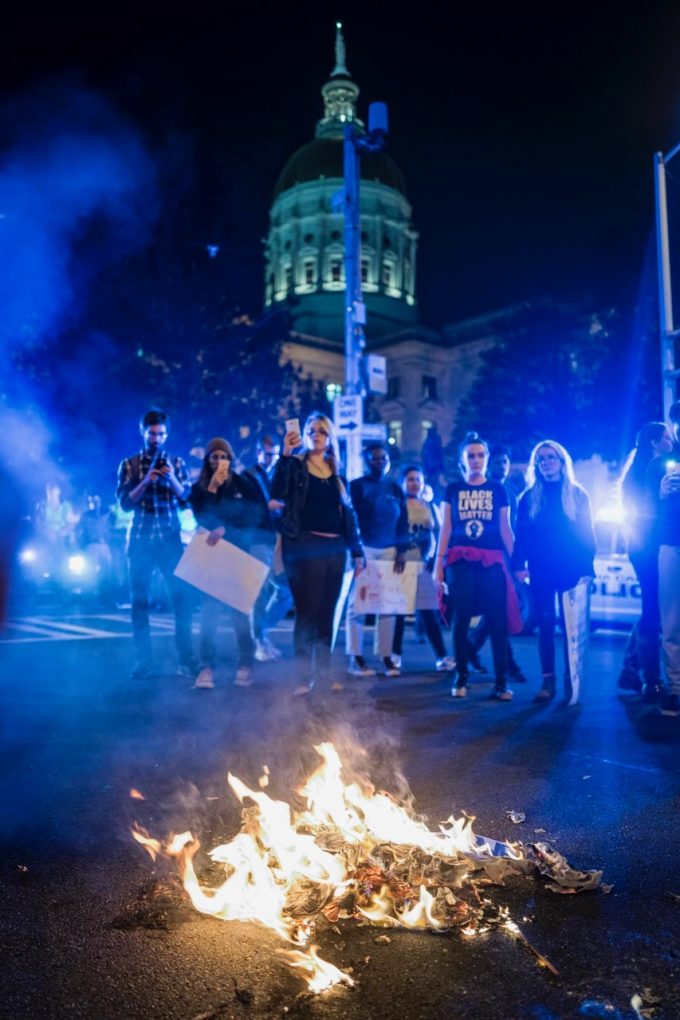 You really do get what you pay for with that camera! Pretentious piece of jewelry or not, the Leica Q was everything I needed and more. If you're not aware, shooting protests at night can be difficult. With all of the different temperatures of light- fires burning, street lamps, police lights, and vehicle headlamps the Q's auto white balance handled everything beautifully. On top of that, ISO 6400 was as smooth as butter next to the Fuji's messy, smudged files at ISO 1600 and up. Even in the darkest areas of the city, the autofocus was spot on every time and I never missed a picture. On top of that, the files required little, if any, post processing work to really translate the drama and tension we all felt during those nights. I was holding my dream camera in my hands and with a fixed 28mm lens at that! A focal length that I had never seriously entertained, let alone considered permanently living with. I felt truly at home with the Q and would be willing to go into just about any situation with that camera by my side.
Leica Q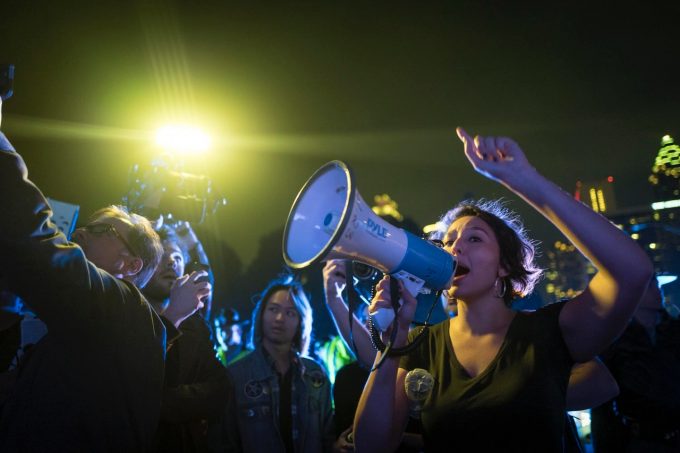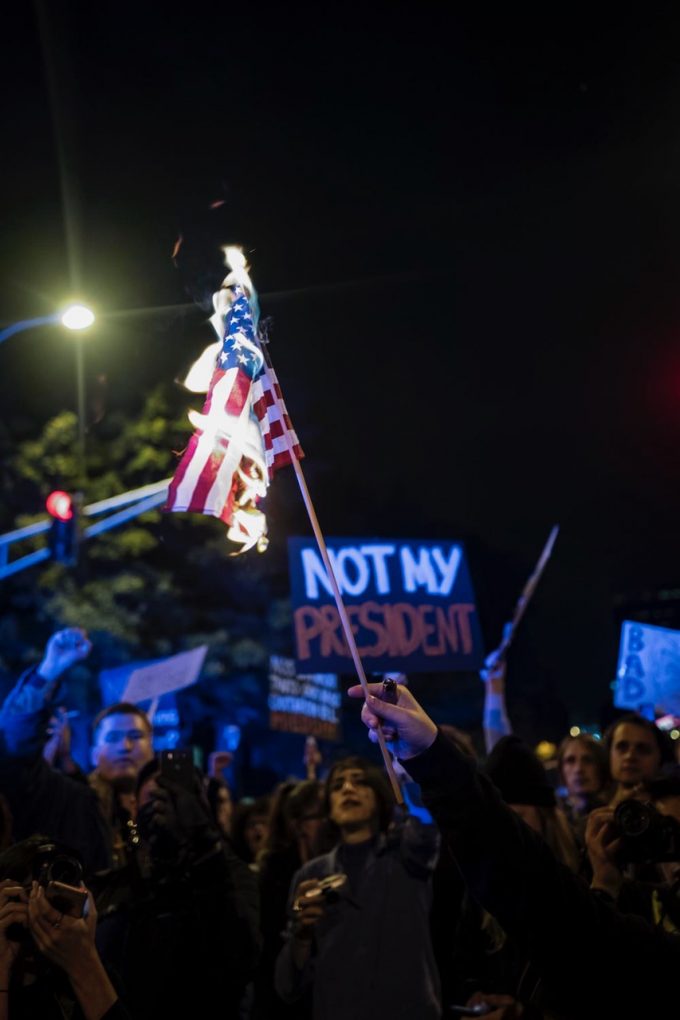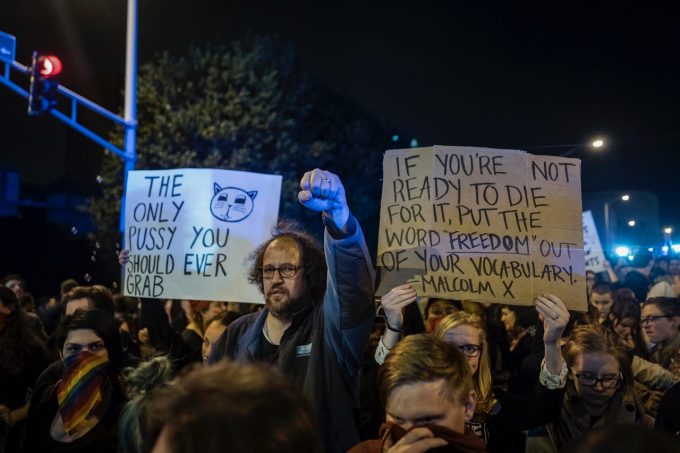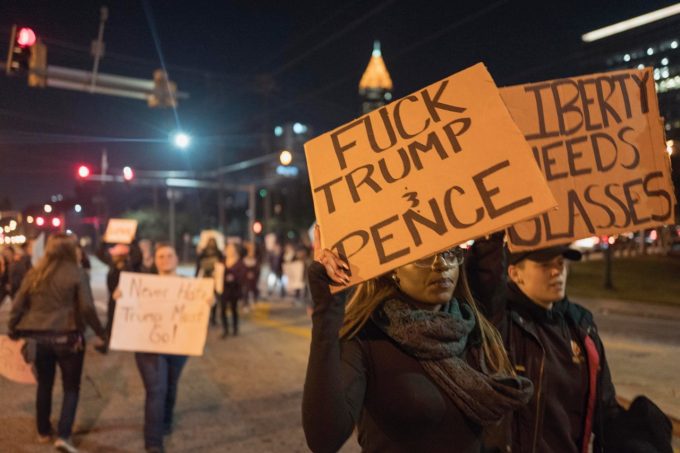 At this point, you may be thinking "he's just a Leica fanboy" and the truth is, maybe I am (and I'm not ashamed of that) but I will always call it like I see it. I've used the Leica M240 I can't justify spending $6k on a body and another $6k on a 28mm Summilux lens, despite available cheaper used options. $4,000 for the equivalent in the Q doesn't seem too bad, though. Is it something that I would be willing to get rid of every other camera I own for? No.
Actually, I ended up selling the Fuji setup and going back to Sony for versatility's sake but I have to be honest and say that after using the Q, nothing is really the same. The Sony collects dust on my shelf for weeks at a time between uses while my old trust Leica M7 has been my daily carry… at least until another Q finds its way into my bag. Now, if only I could get Leica to sponsor my photographic endeavors. -cough cough- but seriously, it's pretty clear to me that Leica isn't just about gimmicks. There really is some magic in there somewhere and it shows.