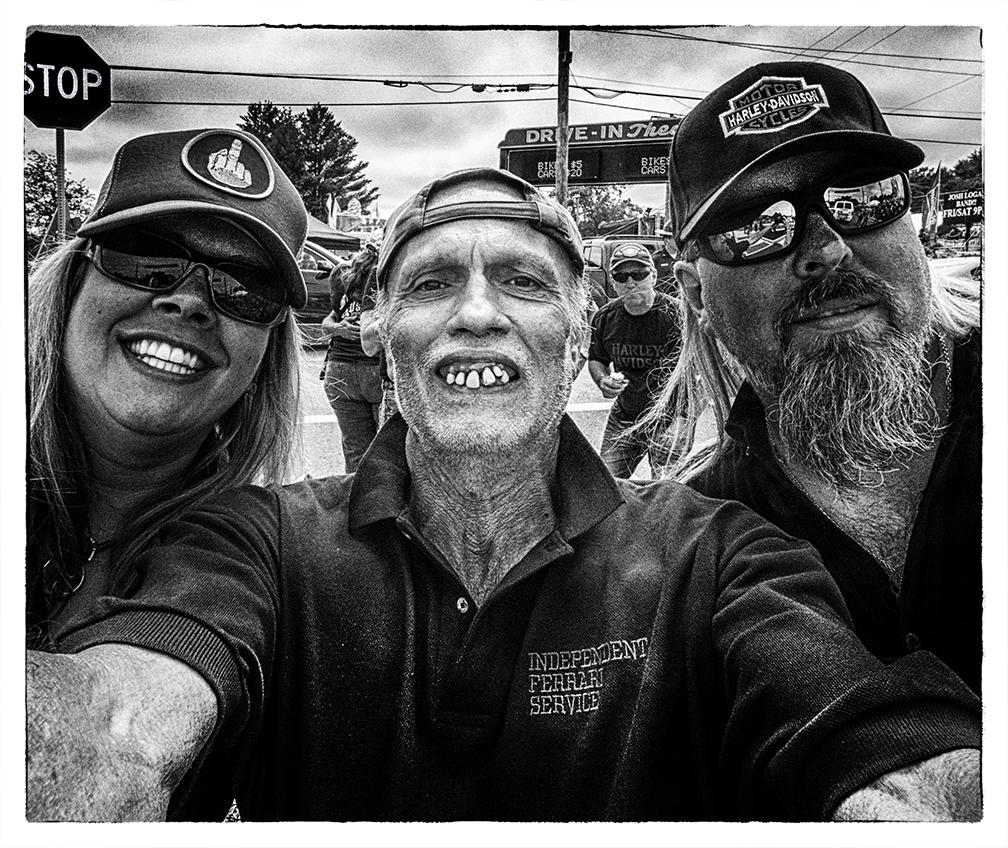 Going ULTRA WIDE at a Biker meet with my Olympus EM1
by Christian Delbert
Hi Steve!
As photographers, we all become lazy and need motivation. Many times that means a new camera, new lens or viewing a photo book or someone else's great photographs. Then we go out and do some shutter therapy!
Every father's day, I head up north ( to New Hampshire ) to a place called Weir's Beach. Big motorcycle get together. This year I decided to use only my
Panasonic 7-14mm f/4-5.6 lens
on my
Olympus EM-1
. Since I used it mostly at 7mm ( 14mm equivalent on full frame ), I had to get pretty close to get the portrait effects I wanted. Sometimes barely 6 inches away!
A couple of days beforehand, I let my beard grow a bit. On the day of the shoot I "wore" my " Billy Bob" teeth placed my baseball cap on backwards .  No problems at all with my getting really close and personal……..
The rest is history with my photographs. I included a "selfie" of myself and two willing subjects. And, a picture of the equipment I used. As I write this, I'm not sure if I'm better off turning the camera on and off before every shot to avoid shutter lag or leaving the camera on and hoping it starts up immediately upon pressing the shutter. After this e-mail I.m going to do a test to see which method works better.
Finally, I've decided to include a photo of my previous "street photographer" camera and my new rig for street photography.
Take care,
Christian