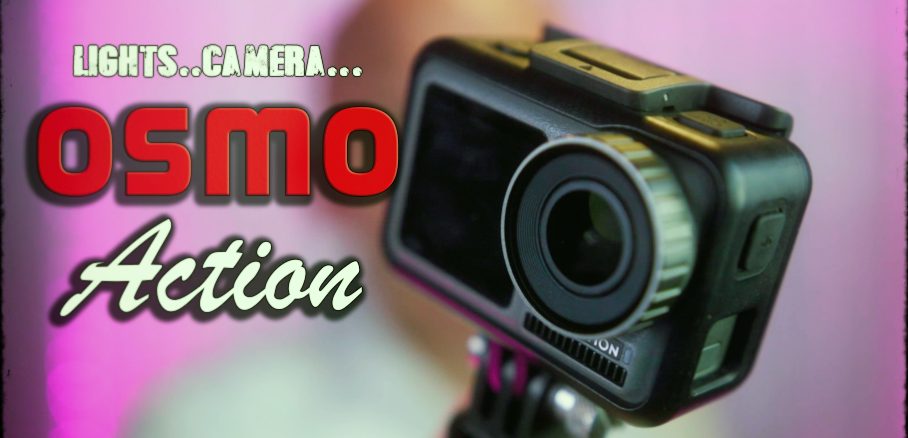 The DJI Osmo Action. Six ways it beats my GoPro 7 Black.
My video review below:
The new DJI Osmo Action has arrived and just as I suspected, it does improve upon the King of Action Cameras (GoPro 7) in a few ways. I made a quick video about it (ABOVE) but the six things I like better about the Osmo Action over my GoPro are:
Front Facing Screen
Longer Battery Life
Better Image Stabilization
Better (crisper) Microphone
Ease of Use, Quick Mode Button
Larger Back LCD Touch Screen
This is a fantastic action camera but also a fantastic every day video camera for any situation. It will be in my pocket no matter where I go or what I do, and that's the beauty of it. THIS is what the Osmo Pocket should have been, it's better in every way IMO. Coming in at $349 it is $50 less than the GoPro 7. 
I would not even call this an Action camera as it is so much more than that. Using the DEWARP feature it shoots video without any distortion at all, and gives a nice wide-angle without the curved edges we see in the non linear GoPro modes. GoPro also has Linear mode which is just like the DEWARP feature of the Osmo. As for the stabilization, Osmo has ROCKSTEADY and GoPro 7 has HYPERSMOOTH. In standard IS mode the OSMO equals the GoPro 7 Hypersmooth but in ROCKSTEADY mode the Osmo becomes a true rockstar and surpasses the steadiness of the GoPro, and without any wonky image artifacts.
Wether you are on vacation, shooting a vlog or video where you talk to the camera, need steady footage without the bulk of a gimbal or just want a small everyday camera that can shoot 4K video, 1080 Video, HDR video, Slo Motion video or even take images, the Osmo Action is a camera to take a look at. It is also waterproof so you can shoot this underwater as well without a protective case. It's ready to rock and roll out of the box..lights, camera OSMO ACTION.
I paid full price for my Osmo action as I do not take free cameras in exchange for a review which is so rampant these days in the YouTube review world. $349 for the Osmo is a great buy as it offers so much for the money. It is without question, the best camera of its kind available today. Sorry GoPro, but the Osmo beat you at your own game. AND I LOVE GOPRO! I have owned them all since the 3 but today a newcomer to this genre takes the crown.
You can buy the Osmo Action at Amazon HERE