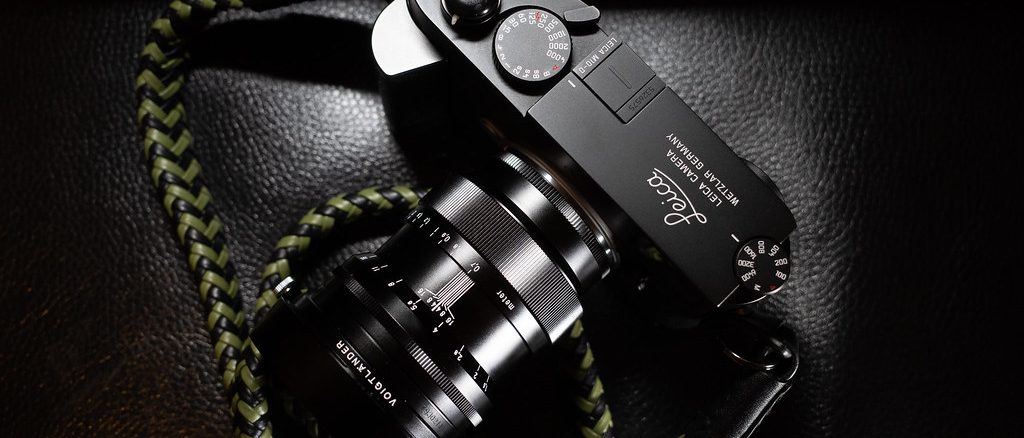 The Voigtlander 75mm f/1.5 Asph M-Mount Lens Review
By Ashwin Rao
(From Steve: I am also testing this lens on the Leica SL and Sony A7III. I will have my own report soon on using this lens adapted to these other cameras)
Dear friends and photographers,
I am writing to review the Voigtlander 75mm f/1.5 which was generously loaned to me to preview for you by Stephen Gandy of Camera Quest. I have been shooting the lens for a few days, and I wanted to share my first impressions in this review. As you know, Voigtlander's recent releases have not only filled niches which Leica M lenses have not occupied but have provided really viable options for those seeking a more cost-friendly alternative to M lenses for their Leica or mirrorless set up. Voigtlander was once labeled as a "budget" brand for Leica shooters, but recent releases, such as the CV50mm f/1.2 Nokton and the CV35mm f/2 Ultron argue that Voigtlander is no longer playing second fiddle. The lenses are luxury items, priced accordingly and yet aggressively to challenge Leica for market share. Improved build quality and impressive image quality has brought me back to consider Voigtlander lenses for specialty purposes such as portraiture, which is where the newly released Voigtlander 75mm f/1.5 Asph Nokton Vintage lens fits in. Leica's current production 75mm lenses include the 75mm f/2 APO-Summicron, the 75mm f/2.4 Summarit, and the pricey-yet-extraordinary 75mm f/1.25 Noctilux provide quite a spectrum of options at different price points. One could argue that Leica has never fully replaced the Legendary 75mm f/1.4 Summilux, which continues to fetch a prime price on the used market, due to its rendering and legendary "Mandler" look for portraits. Into this environment steps the latest Voigtlander offering, and I am here to discuss it further.
Build quality
The CV75mm f/1.5 is very well built, in line with Voigtlander's recent offerings. Unlike the 35, 40, and 50mm f/1.2 Asph lenses, and the most recent "classic" offerings (21 f/3.5, 35mm f/2, and 50mm f/3.5), the CV 75 does not have a stainless-steel filter mount/front end, making it a bit more discreet for regular shooting (I like this). The lens has a nice build and is shorter and substantially lighter than the 75mm f/1.4 Summilux and its size profile is more in line with the 75 Summicron, though it is wider. Adding the included lens hood (thanks for including this, Voigtlander) adds substantial volume.
The lens has a larger front element and tapers down as it nears the mount. The front element registers in with a diameter of 58mm, so filters should be easy to find.
Viewfinder Blockage: With the included hood attached, the lens blocks about 15 % of the bottom right corner of the 75mm frame lines. Without the good, the lens only encroaches on a small corner (?<10%) of the viewfinder. In neither case did I feel that the lens/hood got in the way of seeing the scene
Focus Optimization
Stephen Gandy of Camera Quest, who is the principal distributor of Voigtlander lenses for the US., told me that the CV 75mm is optimized for focus at 1 to 3m distance (i.e for portraits and closer placed subjects). In the real world, I have found this to be the case. At close focus, the lens is spot on to subjects, nailing focus for portraits almost every time. However, the story changes a bit when subjects are further away. Keep this in mind when using the lens.
In Use: Beyond this, the lens is an absolutely joy to use. The focus throw is a ¼ turn of the focusing ring, and the focus and aperture rings are well damped. On the aperture right, click stops are confident and smooth, akin to Leica's lenses, and not sticky like older Voigtlander offerings. The focusing helicoid is smooth. When focusing at close distances, the lens does project outward substantially, making the lens longer at near focus distance.
The lens handles well and feels well balanced on my M10. It's not too heavy so as to feel front heavy. The lens feels slightly less dense than the recent Voigtlander f/1.2 offerings, but yet feels confidently built and sufficiently rugged. It reminds me a bit of Zeiss lenses regarding it's heft.
Image quality
Here's the part that everyone has been waiting for. IQ is really nice! I will say that the bokeh/OOF properties of the lens are delightful. The lens handles softer light situations (cloudy day, muted lighting) very well, and there's a really nice subject/background pop that can be achieved. That being said, the focus falloff of this lens for portraits is very pleasing, and optically, I find this lens to be closer to the 75 Summilux and the Summicron, providing a very pleasing portrait rendering (most people being photographed will be happy due to the gentle fall off and sharp OOF aspects of the image. People look great when photographed with the Voigtlander due to the combination of focal length, f/1.5 created depth of field, and gently focus fall off).
Specular highlights are rendered nicely circular widen open, though there is some cat's eye OOF of highlights at the edges.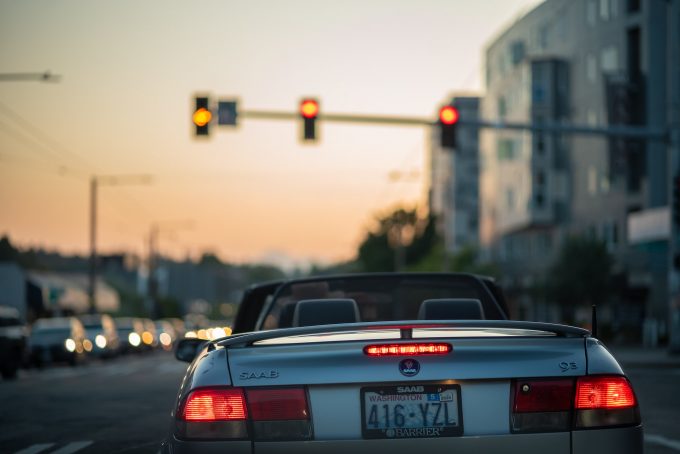 Sharpness is adequate to superb. At f/1.5, this is not has sharp as a 75 Summicron @ f/2. By f/2.8, the lens is very sharp and you would not be able to separate it from Leica's offerings. At f/1.5, there's a subtle softness that works well for portraits.
Vignetting is notable at f/1.5 and disappears by f/4. I generally add some vignetting to my portraits, but I don't think I'd feel the need to do this with the CV 75mm lens, as the lens' natural light fall off works well for me.
My copy did not appear to be decentered, and thus sharpness seemed more or less even across the field. I did not pick up any focus shift in the lens with stopping down aperture, but I am not an expert here.
To summarize, The Voigtlander 75mm f/1.5 lens has more classic rendering properties wide open and sharpens up to more of a modern look by f/2.8. For those of you looking for a knock-down, drop dead gorgeous modern portrait lens, this may be just the ticket. For those of you looking for an all-purpose 75 for portraits and compressed telephoto work, this lens may not be ideal, since focus optimization is geared toward portraiture, which is how I'd use this lens.
Competition
In recent months, competition at the 75mm focal length is increasingly stiff. Here are the most typical competitors, with relative pros and cons
• Leica 75mm f/2 Summicron Asph: Modern design, excellent IQ across focal lengths, APO-color corrected. A bit clinical for my style of portraiture, offering a more sterile IQ that some love and some feel is less enjoyable for portraits. Much more $$$
• Leica 75mm f/1.4 Summilux: Classic, legendary lens, no longer in production. Classic rendering, considered a legend for portraiture. Also optimized for this use. Costly even on the used market.
• Leica 75mm f/2.4 (or 2.5) Summarit: Leica's budget offering remains a slower and most costly lens, but the gap is narrowed. Those liking the Leica modern look with a slower max aperture will be well suited to consider this lens
• 7artisans 75mm f/1.25: I haven't tried it. It's intriguing. Probably a 1 trick pony for portraits, but time will tell
• Leica 75 mm f/1.25 Noctilux Asph: A modern legend, priced out at 12-13x the cost of this lens. For those of you who can afford the price and don't mind the size, this is the lens for you.
Pros
• Sweet spot in terms of price to performance
• Really nice rendering for portraiture
• Compact, impressive image quality
• Out of focus character (Bokeh)
• Focus is optimized for 1-3m, to provide outstanding portraiture
Cons
• Mild vignetting wide open
• Not critically sharp wide open
• Beyond 3m, one must adjust focus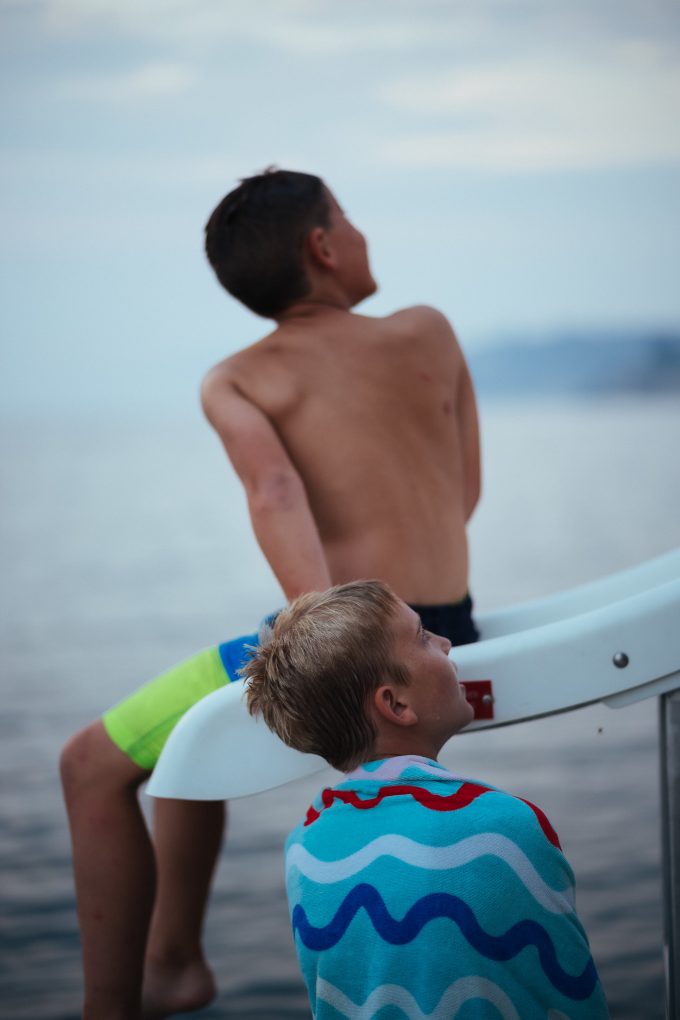 Conclusion
In summary, I really enjoy the Voigtlander 75mm f/.5 Asph lens. I think that those of you who shoot portraits will be most likely to take full advantage of the lens' properties. For those of you looking for an "all-rounder", the much more expensive 75 Summicron and slightly more expensive (and substantially slower) 75 Summarit lenses may suit you better, though they are less pleasing for portraits in my opinion. IF you value critical sharpness wide open, you may find this lens lacking. However, if you like a nicely rendering lens for portraits, that is not overly harsh, you'll love this lens.