Crazy Comparison! Nikon D800 vs Sony NEX-7 vs Olympus E-M5
JUST FOR FUN guys, so please  – no getting bent out of shape! I have done those crazy comparisons for 2 1/2 years and I do them for fun and "just because". Why? Because I can! Basically I take each camera and shoot the same scene, at the same time, using the same aperture (and preferably the same focal length or equivalent) and I convert the RAW files to check for things like sharpness, color, dynamic range, etc. I used to do this many years ago for my own personal curiosities so I started doing them here as well, and many of you enjoy them. Some of you hate them. But the good thing is, if you dislike these sort of things you don't have to read it 🙂
Since I have the Nikon D800 here (which is a BEAST of a camera) along with a Zeiss 35 1.4 I decided to put it up against the Sony NEX-7 with the Zeiss 24 1.8, which gives the NEX a 35mm equivalent field of view. Basically a big brute of a full frame DSLR vs a small mirror less APS-C camera. Now obviously the resolution of each camera is different with the Nikon coming in at a whopping 36 megapixels and the Sony coming in at a not too shabby 24 megapixels. Note that I am not doing this to say "Camera A is better than Camera B". I am showing this to give you guys and idea of what each camera can put out using these lenses and this scene. 🙂 There are many NEX shooters who come to this site and there are also many curious about the new Nikon.
[ad#Adsense Blog Sq Embed Image]
It is my opinion after shooting the D800 for a few days that for me..well, the size and weight of this camera is a bit much. Sure, it can take a serious quality photograph but so can a NEX-7, or Olympus E-M5 or Fuji X100. But then again, If you are a DSLR guy then this is one of those "Holy Grail" cameras so if you do not mind the weight and size and bulk and cost, then this camera is highly capable of some crazy delicious output.
I did find it easier to manually focus my NEX-7 and OM-D than the D800 as even with its big and bright OVF I found 20% of my shots were missed in the AF dept (even when using the confirmation dot). I never miss focus with the NEX or OM-D when using manual glass. I'll go over all of this when I write about the D800.
I also am starting to think that 36 megapixels is way overkill for just about anyone. I don't care if you are shooting for huge billboards, 36 MP is overkill. Period. These RAW files are 76MB and they make my iMac a bit sad. 🙂 But again, with that said, for anyone wanting crazy resolution and full frame benefits, the D800 is indeed a pretty wonderful camera. But given a choice I would take a smaller camera anyway over the D800 because if I owned this beast I would never shoot it unless I was shooting something like a live performance for $$ or in a studio environment (and even then I would choose my M9, as I have in the past). Id never ever take this out for daily shooting anywhere when I have other smaller cameras that are really just as capable. You do not need this kind of camera for street, for snapshots, for your kids, for daily personal use or if you are just resizing for web sharing or making small to large prints. Period. But again, I will write much more in my D800 review coming soon 🙂
Also, coming SOON (this week) . A NOT SO crazy comparison. The Leica M9 with a converted to B&W image vs Leica Monochrom vs Nikon D800 converted to B&W! Stay tuned!
On to the images! Both were shot RAW and converted using the latest version of ACR. What you see here is what you get! No corrections were made to color but I was finding that the D800 was overexposing in almost every shot I took so I did adjust the exposure in RAW for that file.  All images were shot at f/5.6. The D800 had the $1800 Zeiss 35 1.4 mounted and the Sony had the Zeiss 24 1.8 mounted. Both giving a 35mm field of view.  The last image was shot with the Olympus OM-D but all I had with me was my little 12mm f/2 so that one is also included at the bottom. 
Click on each image to open the larger version with full 100% crop embedded.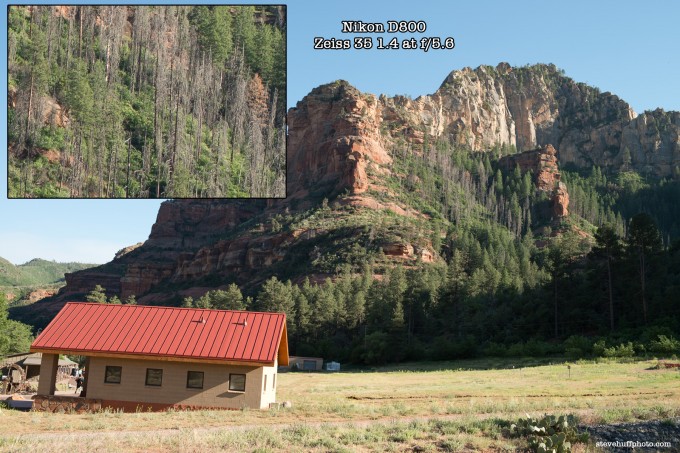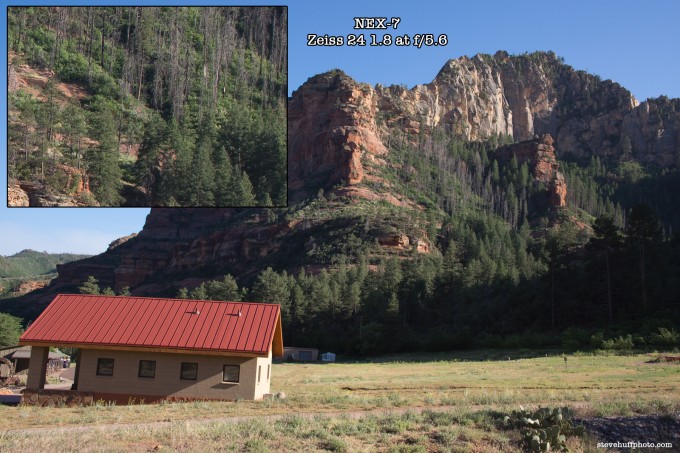 –
What do you think? I also shot one with the little Olympus but only had the 12 f/2 with me so wasn't the same focal length at all.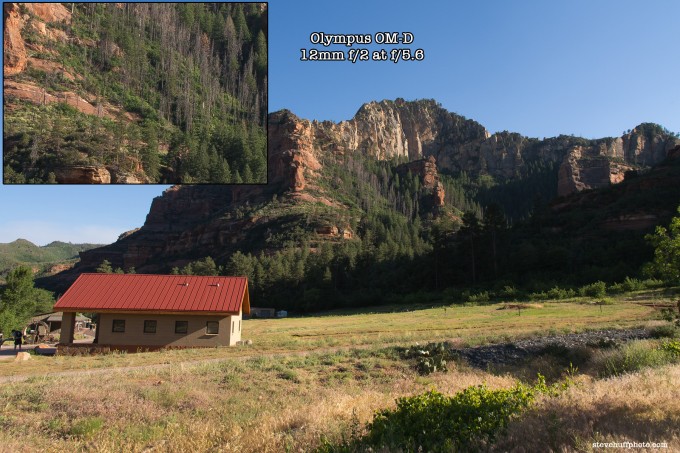 –
and someone requested that I try to pull out the shadow detail here on the Olympus file. Not a problem at all 🙂