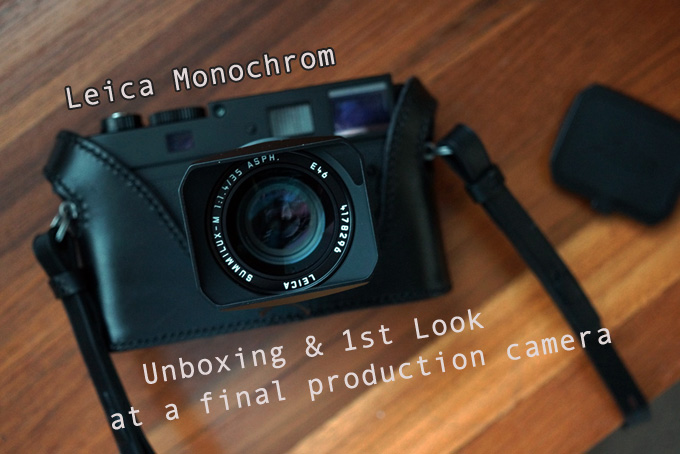 My Leica Monochrom Arrives! Unboxing Video with review up in 3 weeks…
So finally…after months and months of waiting and being #1 on the waiting list of Ken Hansen my Leica Monochrom has come in. Ken only received ONE this week and this is it. Leica has been super slow in getting this camera out for some reason. Not sure if they are trying to keep the stock low to make the demand look high or if they are just restricting the numbers made for other reasons but it has finally arrived, so I am happy.
The Monochrom is one of those cameras that NO ONE else has even dared to take on. No one else besides Leica would even dream of making a B&W only camera so why did Leica do it when it could have spelled disaster for them due to cost and the basic fact that you can not shoot color with this oh so basic old school rangefinder camera? $8000..black & white only. This is not for everyone.
The video below shows an unboxing of a production and final Monochrom
The release of this camera has caused quite the controversy because mostly all of the samples (besides the official Leica samples they showed off at the Berlin event) that have been shown to date on various websites (including this one) has shown results that are mixed. The fact is that the files from the Monochrom appear flat right out of the camera with loads of grey tones. They look very "UN"…un-exciting, un-dramatic and un-soulful. MOst of the time. If you have that perfect lighting you will get amazingly detailed rich files right from a JPG but most of the times these files need some work to spruce them up.
There is a reason this camera ships with codes for Lightroom 4 and Silver Efex Pro. I feel to get the most out of the Mono you must use plug-ins like Silver Efex Pro or Alien Skin Exposure. With that said..why would or should we have to do this with a camera such as this? If we wanted to convert why wouldn't we just keep our M9 and convert? Is there REALLY a difference?
[ad#Adsense Blog Sq Embed Image]
I feel the B&W images from the Mono do have a different look than a converted M9 file and it is going to take me some time to get it all figured out which is why I will be taking this camera out for the next few weeks and taking my time with the review. I feel once we learn how to properly process these files that the results could be stunning. At this point I am still experimenting.
All I did today was fire off a few snaps with a 35 Lux to test the focus and I can happily say it is amazingly spot on 🙂 What I have noticed so far is the Monochrom has gobs of detail, much more dynamic range than an M9 and high ISO up to 10,000 will be nice to have. So right there it is an improvement over an M9 (though again, no color here). If you have the bucks this camera and the new M should make an unbeatable combo. Even this mono and an M9 or new M-E would be sweet. Again, if you have the bucks and enjoy the Leica experience (such as I do).
Yes indeed this camera will cost you big time but if you have the passion for B&W photography and you have the cash then it really wont get much better than this. Of course I am speaking of 35mm full frame/compact size. After just a full day with it I am really loving this camera, and no, I am not even close to being rich. You do not have to be rich to buy a Leica. I just live a simple life in all other areas. Small cheap house, cheap car, no other expensive hobbies. This is now my only M camera. My M9-P was sold  to fund the new M. So it is B&W only for me for the next few weeks as I dig into this new MM. Full Review in a few weeks.
BTW, the case I have on the Monochrom comes from classiccases.co.uk and I will review this case with the Monochrom 🙂 But so far it is a PERFECT companion for the MM because it has a back flap that covers the LCD..no chimping allowed!
Now some snapshots I grabbed right after the camera arrived to make sure all was good…click them to see them the right way.
Here I am with the Mono at 1.4 – click all images to see them the right way and just how detailed they are!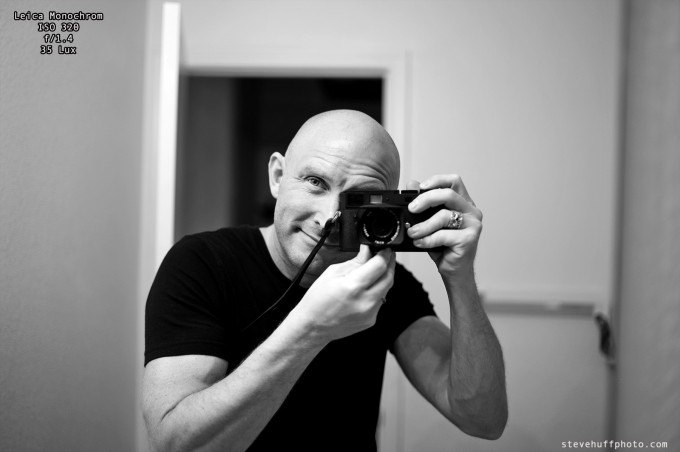 –
The 35 Lux out of my office window at 2.8 – had some fun with a Alien Skin filter but click it to see the tones!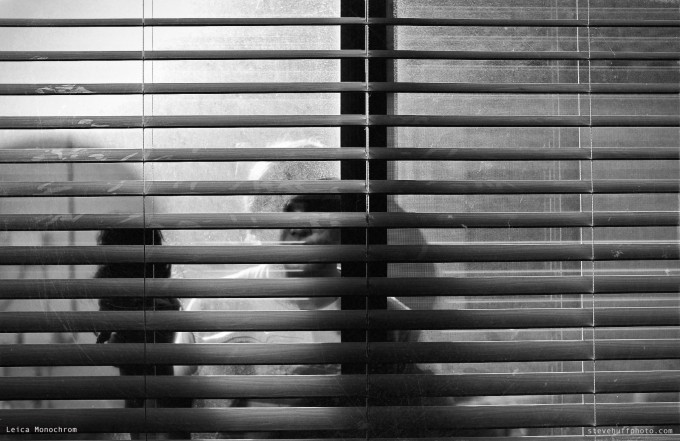 –
An old antique 1940's doll – added an Alien Skin filter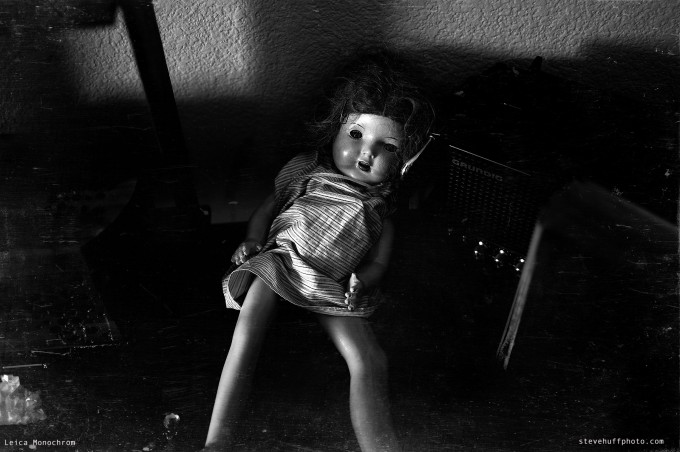 –
The detail is insane. This is at 1.4 with the 35 – click the image for larger size and 100% crop. ISO 640. Look at the detail on the crop of the hand.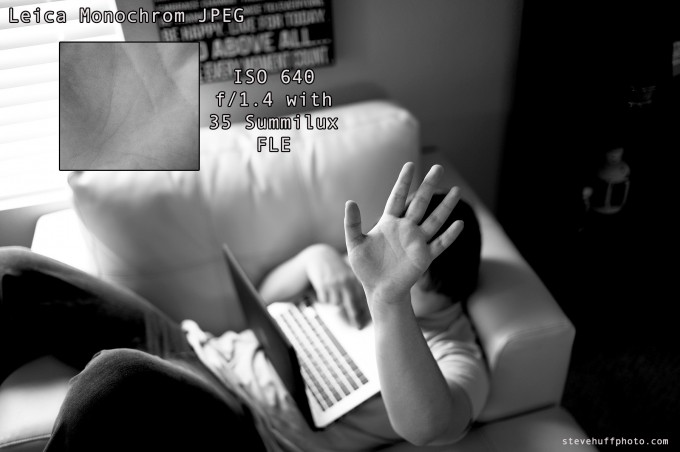 –
The 35 wide open..cant get any sharper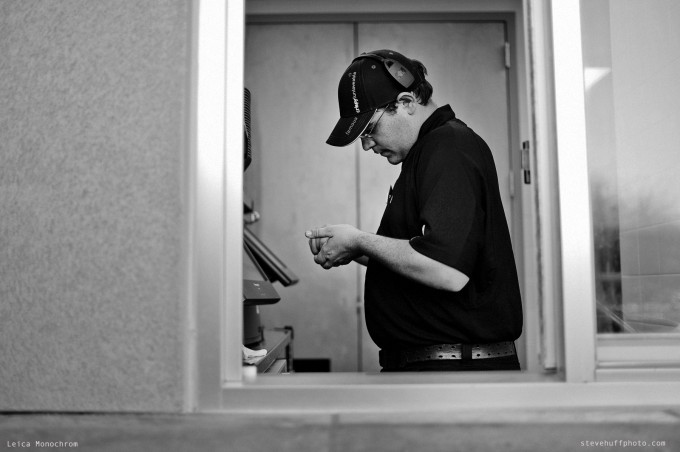 –
Detail Detail and this is an OOC JPEG! The 35 at f/2 – click it to see full crop!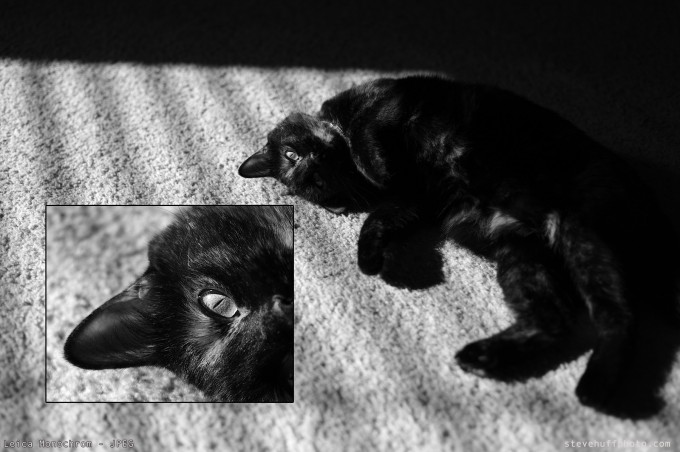 ALL I ASK! HELP ME TO KEEP THIS SITE GOING AND GROWING!! IT'S EASY TO HELP OUT & I CAN USE ALL THE HELP I CAN GET!
Remember, anytime you follow my links here and buy from B&H or AMAZON,
 this helps to keep my site going. If it was not for these links, there would be no way to fund this site, so I thank you in advance if you visit these links. I thank you more if you make a purchase! I have nifty search bars at the upper right of each page so you easily search for something at either store! I currently spend 10-14 hours a day working on this site and the only way that I can pay for it is with your help, so thank you! Currently my traffic has been increasing but my funds to pay for the site has been decreasing, so any help would be GREATLY appreciated!
Even if  you buy baby food, napkins or toothpicks at amazon it helps this site, and you do not pay anything extra by using the links here. Again, you pay nothing extra by using my links, it is just a way to help support this site, so again, I thank you in advance 

If you enjoyed this article/review, feel free to leave a comment at the bottom of this page and also be sure to join me on twitter or my new facebook fan page and Google +  page! Also, you can subscribe to my feed at my subscribe page HERE and read these posts in your browser or news reader!