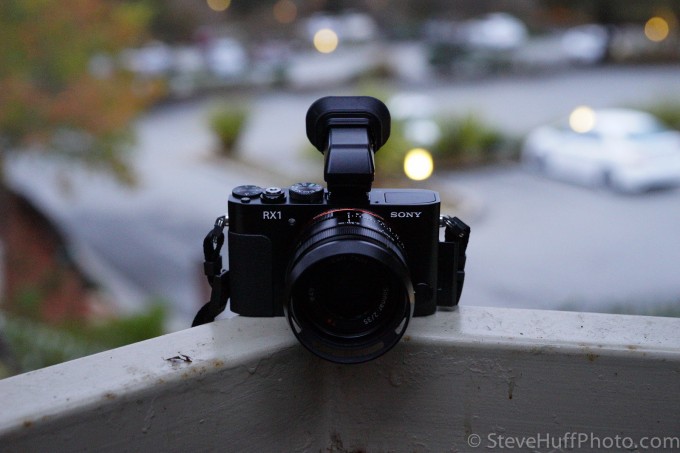 Sony week Wrap Up and more thoughts on the Sony RX1
So here I am in my hotel room at the Carmel Valley Ranch on my last day with the Sony team and I have to say that this week has been incredible. When Matt from Sony told me it would be "EPIC" he was not kidding. Sony knows how to launch new cameras and they do it with style and substance like no other but how others should.
[ad#Adsense Blog Sq Embed Image]
This was considered a "press event" so there were about 15 or so of the top Journalists in America here for this week where we all raced cars, flew in helicopters, at lunch at vineyards, photographed kite surfers at Waddell Beach, and hiked around Big Sur. Some of us also put on bee suits and worked with bees. We also drove down the coast to see some amazing sights as well as made many new friends and had some great times. Sony even had a contest at the end of the week and I won the "best photo" category with the following RX1 JPEG shot which was shot a f/2: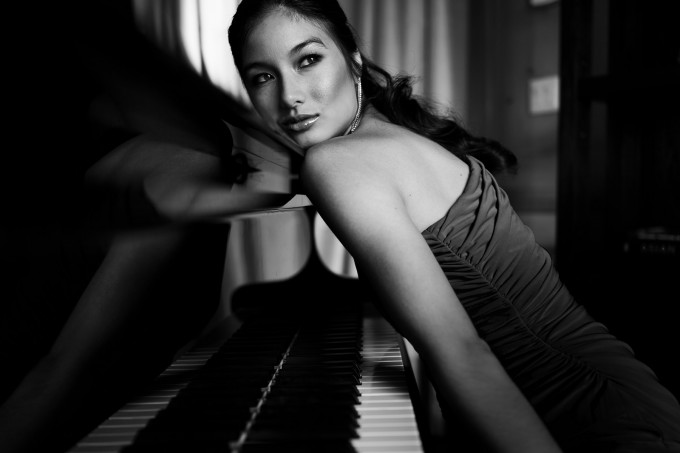 The whole purpose of this trip of course was so that Sony could "officially" launch their new cameras and letting all of us try them out all week shooting what we wanted and when we wanted. We chose what we wanted to shoot with and we did not have any restrictions or instructions. All Sony asked was for us to share our honest opinions, good and bad. This was very refreshing because some companies do NOT want you to share the bad, and when you do they start to snub you. I could name names but won't. 🙂
I had a great time with some of the guys here including Chris Gampat from The Phoblographer, Photo John from Photography Review and Amadou Diallo from DPreview.
Chris Gampant from The Phoblographer as we were testing the Sony 500mm on the NEX-6 – shot with the 10-16 on the NEX-6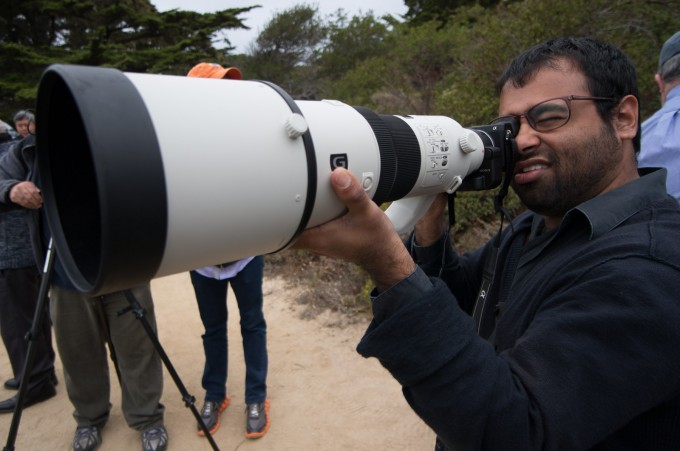 So let me say it was great to meet ALL of the guys who attended this event and if I head to Photo Plus in a couple of weeks I look forward to chatting more.
The RX1 – Final Thoughts on my 1st Look 
As for me, I am happy I came as I had quality time with the hot camera of the week, the Sony RX1. In fact, it was extra special because there are only 11 RX1's in the world and only 4 of them were here. I want to thank Sony for letting me use one for a few days to put it through it's paces. I made a video with it in my room even though I had bad lighting and I added some video samples in the video as well (taken with the RX1).
I found that during my time with the RX1 I really liked the size, the build, the lens spec, the QUALITY of the lens which is sharp corner to corner and the ISO performance in low light, which is the true test of ISO performance. Sony is climbing a little but of an uphill battle with the RX1 due to the cost of the camera because the "masses" are not into a fixed focal length lens. Many enthusiasts are, and these are the ones Sony made this camera for.
I know many who shoot with a Leica M9 and 35 Summicron. Just from the little I have seen I have no doubt that this RX1 can exceed the Leica M9 and 35 cron in quality, low light and even detail once I can process RAW files. The quality is there and it even hadles B&W conversions amazingly well. Below you can see a 100% UN scientific comparisons of simple JPEGS between the two, same focal length and same aperture.
The Sony RX1 at 2.8 – converted to B&W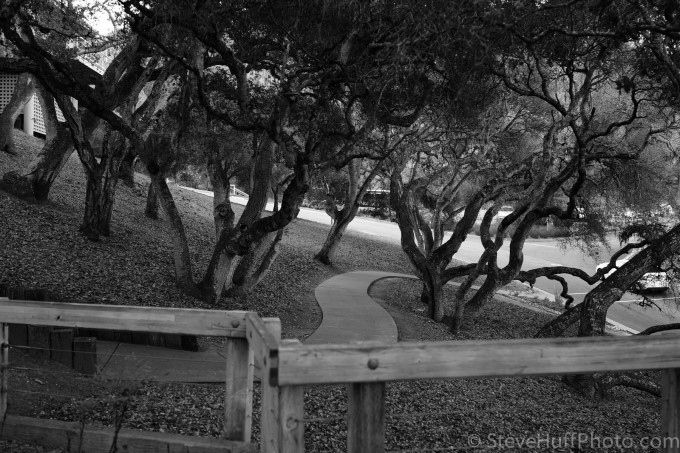 –
Below, the Leica Monochrom with 35 1.4 at 2.8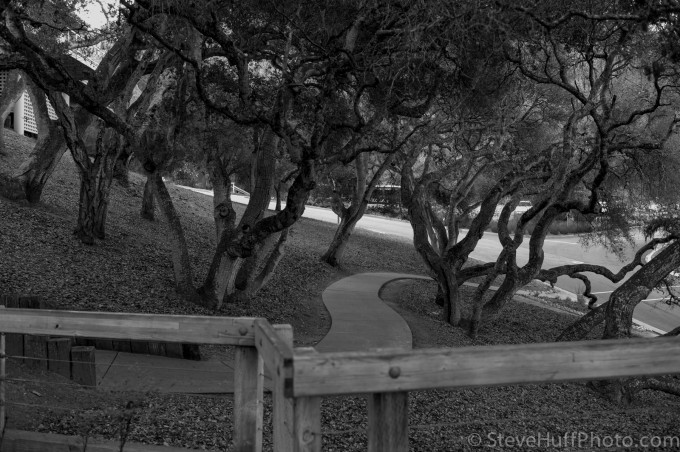 Sony puled out the stops on the RX1 with superb quality video as well. When shooting video it has rich color and a 3D pop if you shoot wide open. I am hoping  to explore the video side more when I get a review unit with final firmware. I am also excited to process the RAW files as all I have seen are JPEGS. The RX1 is an exciting camera and in regards to quality of build and files it is top notch. $2799 is pricey sure but so is a full frame Canon 5DIII (which I would take an RX1 anyday over a 5DII or Nikon D800..more on this below) or Nikon D800 or Sony A99!
The RX1 can not be compared to a DSLR in any other way except amazing full frame image quality and in fact the results I was getting from the RX1 beat the A99 in overall IQ because you do not have  to depend on the lenses and hope they are sharp. The 35mm f/2 built into the RX1 is perfectly mated with the sensor and it shows. I am not writing hype, I am writing fact as I always do. When a $2799 coat pocket full frame camera can match any of the big guns, for me, that is pretty special.
If someone offered me a FREE 5DII, Nikon D800E or RX1 and said I had to pick one..for me it would be the RX1 simply due  to the fact that I personally can not stand huge heavy cameras and lenses! The fact that the RX1 is up there in quality of these two with their best 35mm lenses means no contest for me. Those who say "you can get a 5DII for that money" really has no clue what they are saying as this camera is not for someone who wants a DSLR. It is for those who DO NOT want a DSLR but want kick ass DSLR full frame quality that is small and light.
Remember that to see the images the way they should be seen you have to click on the image below. It will open up a larger version. The shot below is just a snap of all of us hanging out while waiting for the rain to pass.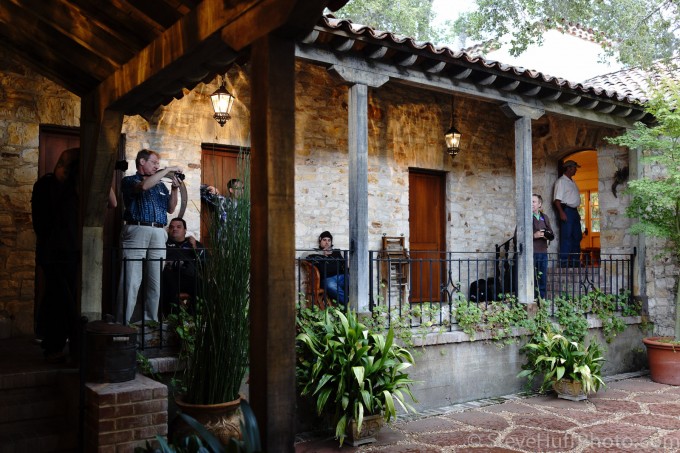 The RX1 is not an action camera though. If you shoot action or wildlife then go to the DSLR. The RX1 is for those who want high quality anywhere they go. Portraits, street shooting, candids, landscape, etc. This camera excels in any of  those situations much like a Leica does. In fact it even has some soul much like Leica and makes many other cameras (including the NEX series) seem flat and lifeless when looking side by side.
The RX1 is a serious tool and it does have a shutter speed dial on the back (seems to have been some confusion with this) by your thumb next to the playback button at the top. It has a dedicated EV dial, aperture dial on the lens, can focus as close as .2 meters and the detail, color and DR of the sensor is at the top of the heap.
Manual Focus and shooting in 50mm with the Sony RX1
BTW, Manual focus also works GREAT with this camera. Was a joy to MF using focus peaking and never had an OOF shot using it . The RX1 also has more tricks up its sleeve with its focal length multiplier. With the press of a button you can shoot in a 50mm focal length (cropped) and the samples look good and sharp in my quick JPEG tests. This is not just a simple "digital zoom" but instead the camera actually crops the photo and re processed the file to make sure it is nice and detailed.
A quick JPEG at f/2 in standard mode using the 35mm lens as it should be..in 35mm – ISO 800 as it was actually dark out though it appears to be light in the image. I am ONLY demonstrating the crop feature here, not IQ.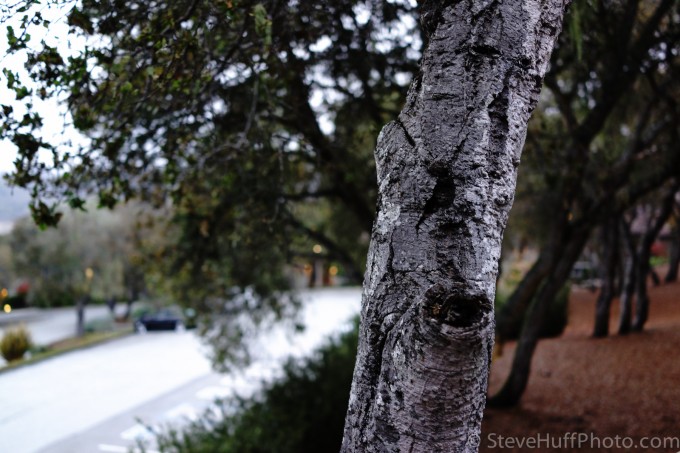 –
and with a press of a button I turn on a 1.4 multiplier and get a 50mm equivilant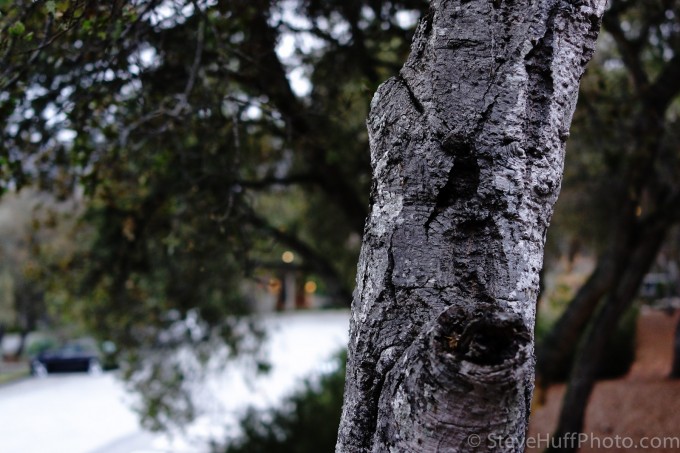 –
and if you want to go to around 75mm press it again and get it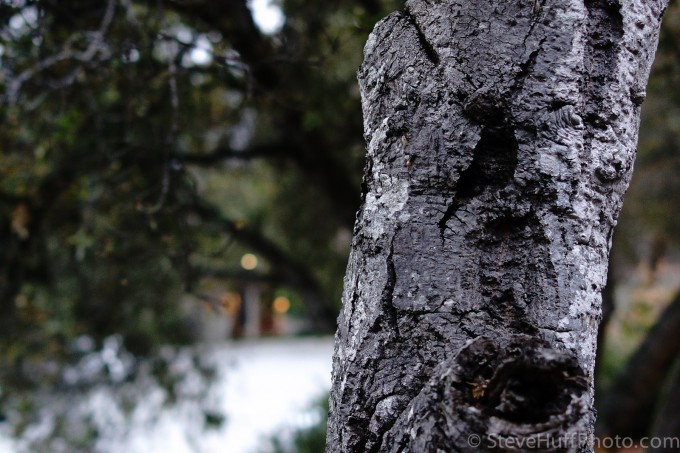 So while you have a native 35mm lens on board you can shoot in 50 or 75 equivalent modes without losing much of anything.  I will test this with portraits when I get the camera again (which I hope is soon)!
Bokeh
With a fast f/2 Zeiss lens there will be Bokeh to be found but remember this is a 35mm lens, not a 50 or 90 so the out of focus backgrounds will not be extreme like you get with a 50 Summilux Leica. You will get full frame depth of field with the RX1 though and the Zeiss Sonnar f/2 does a great job IMO.
35mm, f/2 ISO 2500 – taken to show Bokeh and DOF of the 35mm lens on the full frame sensor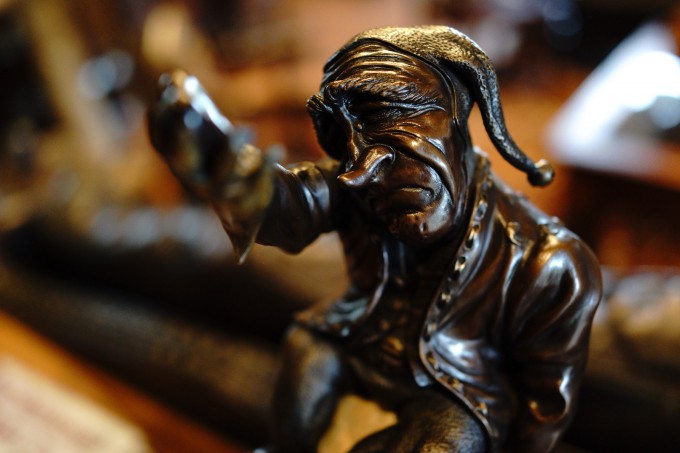 –
ISO 800 to show DOF and Bokeh – YOU MUST click the image to see the image how it is meant to be seen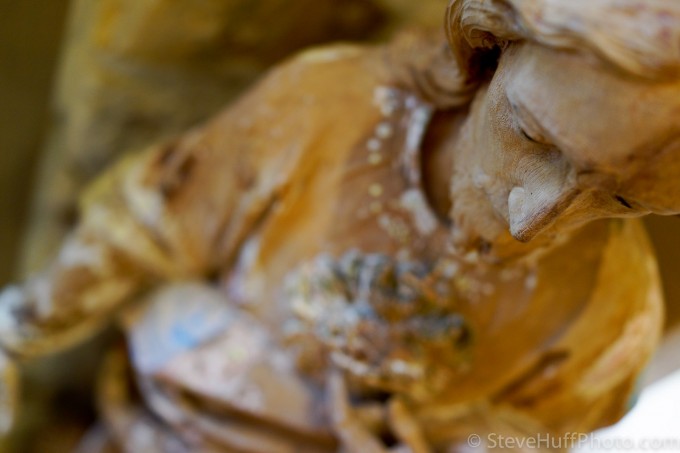 –
ISO 1000 at f/2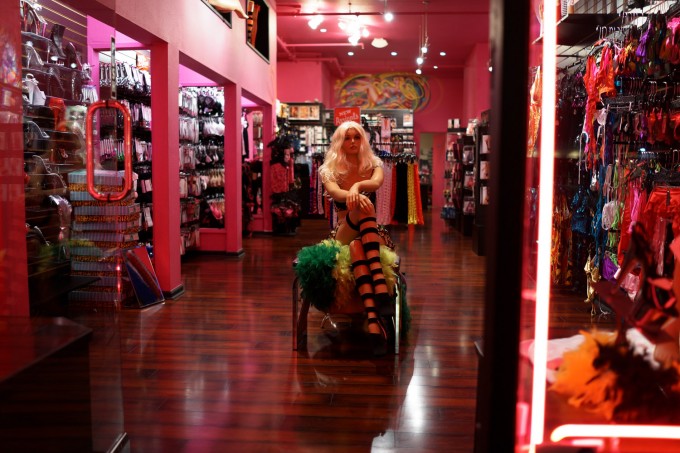 What I do NOT like about the RX1
Well, Sony asked me to be honest and of course the RX1 is NOT perfect. I wish they would have included a built in EVF and even added a tilt LCD.  I also wish it had a built in ND filter like the Sony X100 did as the max shutter speed at f/2 is 1/2000s. It is not a real issue as you can get an ND filter for $50-$70 and be done with it but would have been nice to have one built in. The price is a bit high but Sony has spent an incredible sum to develop this camera and it shows. If you want the quality of a full frame DSLR with an amazing fast lens and incredible quality sensor that will fit in your coat pocket and go with you anywhere then this is the ONLY game in town
I am sad to leave the RX1 but hope to see one soon for full review. When I do get one expect some crazy comparisons and full testing of the camera. I have a feeling the one I pre ordered will remain pre-ordered because once I test the RAW performance  this could very well be my one color camera while I hang on to my Leica monochrom for my serious B&W work. (though the RX1 is pretty damn good at this as well).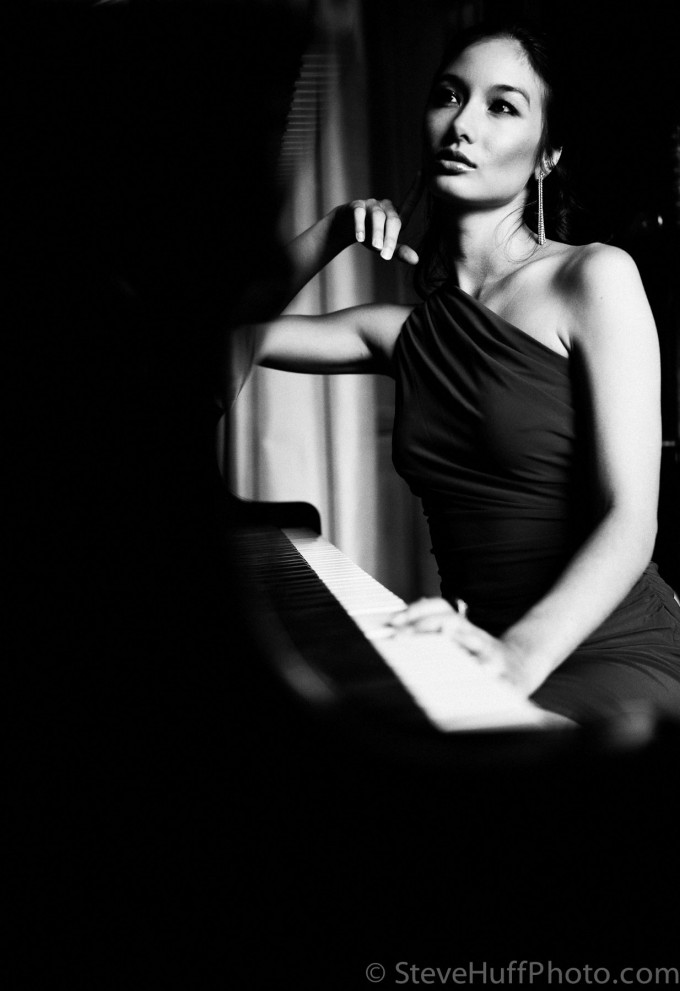 You can Pre-Order the RX1 at B&H Photo HERE
You can Pre-Order the Sony RX1 at Amazon HERE
BTW, I was told the RX1 will start to ship 1st week of December but they are making sure to get them out BEFORE Christmas 🙂
PS: I will be heading home this weekend so the site schedule will go back to normal with guest posts, daily inspirations, and the next installment in my Leica Monochrom review as well as an Olympus 75 1.8 review. STAY TUNED and as always thank you for reading my site. I appreciate each and every one of you who do.