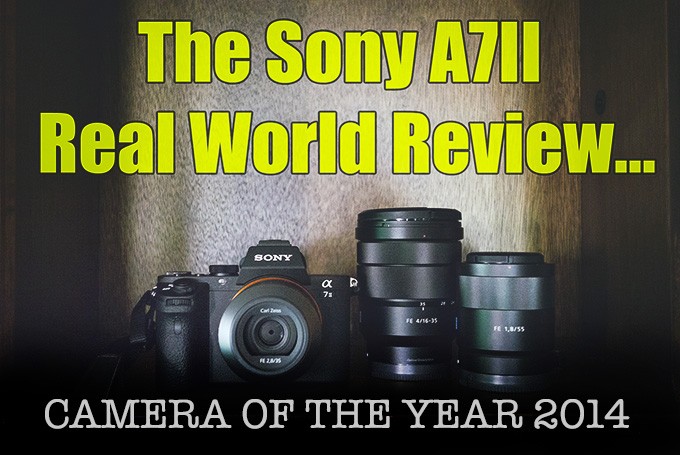 The Sony A7II  Real World Camera Review. My Camera of the Year 2014.
Follow SteveHuffPhoto.com on Facebook!
**Direct Links: Buy the A7 II at B&H Photo HERE or Amazon HERE**
You just gotta love Sony. They are back yet again at the end of 2014 and have released a camera that is not only a fantastic update, but this one is my pick for camera of the year 2014! 
Yep, they squeezed in the last couple of weeks of 2014 and captured my #1 fave camera of the year. My #2 for 2014 is the Sony A7s, and those who know me and know this website know that I LOVE the Sony A7s. If you did not see my A7s review, you can see it by clicking here. 
The low light monster A7s really grabbed me in so many ways, from the full frame 12MP sensor that can literally see in the dark to the beautiful color and quality that comes from it. The fact that I can shoot at ISO 40,000 and get usable images from the A7s is pretty amazing. To my eye (and many others) Sony improved the image quality/color and AWB with the A7s and this made the images POP and have a more beautiful color. The Auto Focus could/can see in and focus in the dark, even without an AF assist light. So the A7s has been my #1 camera ever since it was launched. The silent shutter and ability to shoot wide angle Leica M lenses was icing on the cake.
The Amazing Sony/Zeiss 35 1.4 on the A7II. Natural light and wide open at 1.4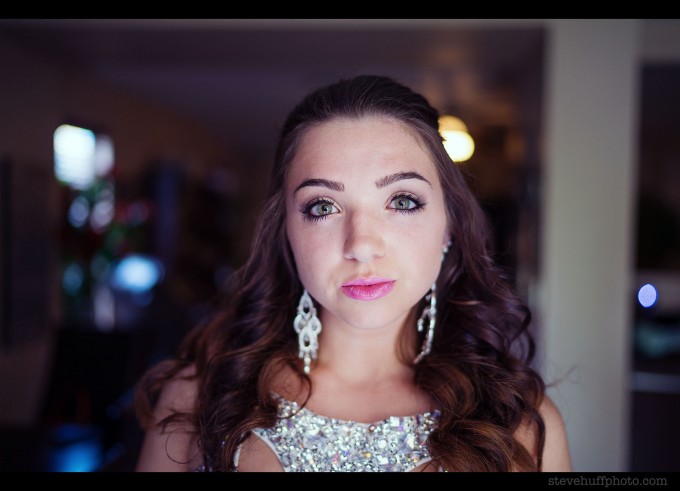 So now today I am here to sit at my desk in a Log Cabin in the woods I rented for the Holidays..for the long haul..to write about my real word experience with the new and quite popular Sony A7II. As you already know, from my opening statement above…I love the A7II enough to have made it my pick for Camera of the Year 2014.
For me, Sony stepped it up in many ways with the A7II compared to the over one year old A7 yet it will not replace my A7s. Instead it will be an addition to it.
Wow. The Leica Noctilux on the Sony A7II at f/0.95. Look at the color..the depth..the magical rendering that adds emotion and soul to the image. This lens on the A7II is MAGICAL and in no way inferior to  using it on a Leica M, in fact, the color is much better here than with the M. Click image for larger version.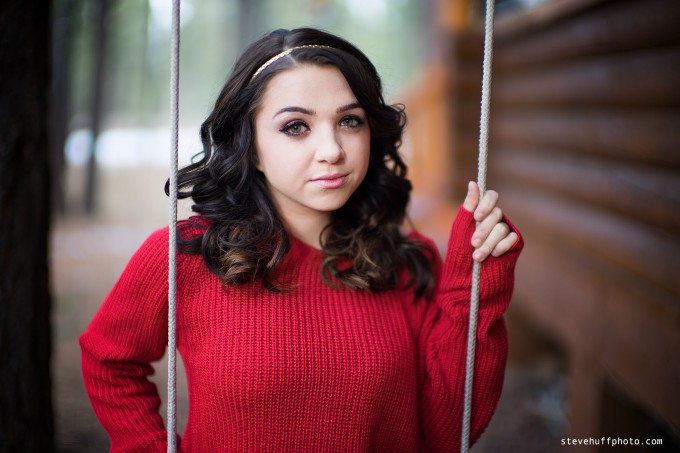 For one, the build of the A7II is all new and more beefy and solid. The camera feels like a  "pro" camera. It's very nice.
They also changed the ergonomics by adding a new bigger grip and changing the buttons and dials around a bit. The shutter button and custom buttons are placed in a much better way allowing your fingers to naturally fall where the buttons lay. Perfect. After much use with the A7Ii and A7s, I prefer the shutter button placement of the new A7II. Take a look at my 1st look video below which was shot the day the A7II arrived…
My 1st look video when I received the A7II
The AF speed has improved by 30% over the A7 Mark I according to Sony (and I agree) and what may be the biggest news of all comes in the form of in body image stabilization. Sony is now using the 5 Axis IS system which moves the sensor itself to compensate for any hand movement or shake. This means that you will now get up to a 4 stop advantage when shooting low light and needing that extra bit of help keeping things steady…
…and yes, the 5 Axis IS works with classic lenses as well as modern day Leica M mount lenses though the system will revert to a 3 Axis IS (similar to what is in the Olympus E-M10). The 5 Axis will not make the A7II equal the A7s but it does indeed help in low light situations.
The Sony/Zeiss 35 f/2.8 at 2.8, a fantastic lens on the A7II. Click for larger.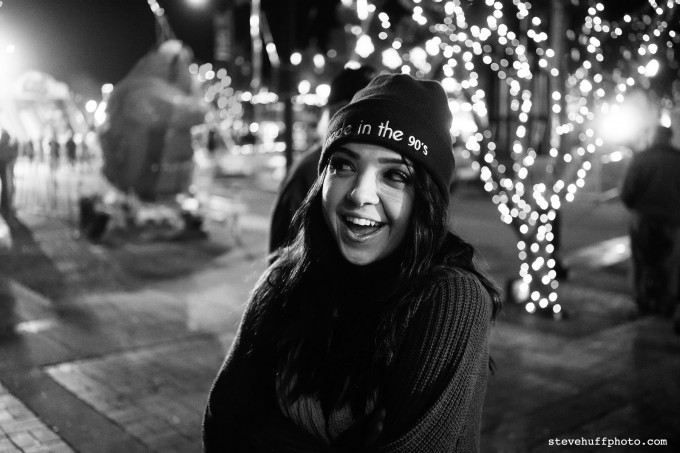 Sony also upped the Ante with the video, bringing in the same video possibilities as the A7s which has been heralded by some video pros as a fantastic camera for making films. I feel the video works very well with the image stabilization though I am not a video wizard and will be evaluating this camera mainly for photos. Even so, the video I shot with the A7II was fantastic. It has a mic input and the on board mics are quite beefy. By that I mean they are not tinny sounding. They sound nice and full as a good mic should.
With all of these improvements in the A7II you would think Sony would have priced it at the A7s level, or around $2500. Nope! The A7II is $1698 for the body only, which is a HUGE HUGE bang for the buck and worth every penny. Every cent. Every bit of it. I remember many years ago buying an original Canon 1Ds. I spent about $10k on the body and a couple of NON L Canon lenses. Today in 2014 this Sony A7II beats that old Canon 1Ds in EVERY single way from speed to image quality to high ISO to usability and versatility. Digital Photography has come a LONG way over the past 10-15 years.
With the Sony A7II comes a camera that will let YOUR abilities shine or your NON abilities to also shine 😉 It is a camera for an amateur, enthusiast or pro, as it has enough to handle almost anything besides fast action sports shooting even though the continuous AF has been improved quite a bit. If you want a camera for the long haul, one that does not cost a fortune yet gives you results that appear that it does, one that will grow with you or allow you to flex your own photographic muscle, then I urge you to read on as this A7II may be just what you have been looking for.
The Voigtlander 40 2.8 for Sony E mount using the Voigtlander close focus adapter. This $400 lens is very nice with a classic rendering though does have some slight vignetting. I reviewed it HERE.
But the A7II is not perfect, and I will get into all of this as the review goes on.
DISCLAIMER: As you have already seen, I will also show image samples from the A7II using all kinds of lenses from the Sony/Zeiss offerings (35 2.8. 55 1.8 and 16-35) as well as some M mount lenses from Leica, Zeiss and Voigtlander. Even a few from the teeny Nikkor 5cm 1.4 S mount. With the A7 series, almost ANY lens can be used from any manufacturer with the use of adapters. For this reason, I will be showing the results from all kinds of cool lenses in addition to my favorite three Sony/Zeiss lenses.
THIS, to me, makes the A7 series so much more desirable than any other camera system available today. Sure, you can mount most lenses to an Olympus E-M1 as well but you lose out on the full frame sensor that gives you the full lens character. So a Leica 50 Summilux or Noctilux will retain the same character that it does on a Leica M, in some cases even better. Amazing!
Just think about how special this is. Many of you will be saying "I have no interest in manual focus lenses" because you probably have a DSLR history or are just so used to AF lenses you are nervous to try a nice manual focus lens. I am here to tell you though  – DO NOT FEAR MANUAL FOCUS lenses on the A7 II! Shooting old classic RF lenses is a joy and SO BEAUTIFUL. Lenses can be had from $30 to $13,000 so there are affordable choices that are quite nice.
Manual focus with a Leica Noctilux, at f/0.95. Added a filter using VSCO filters and with the focus peaking and magnification of the A7II, manual focus is a breeze and is actually in a way more rewarding and makes using the camera even more special.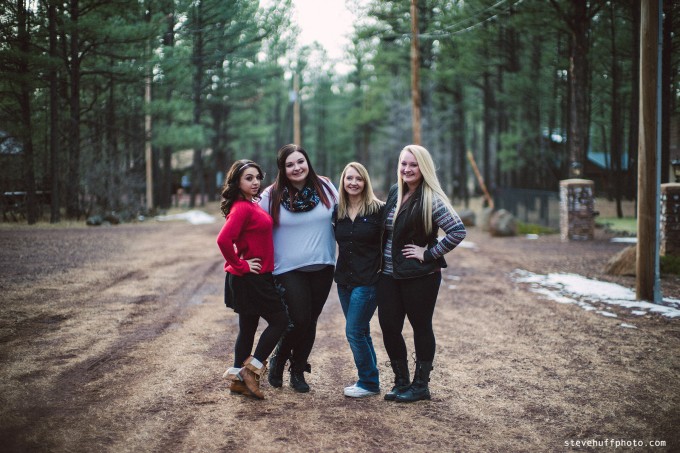 With that said, the original Sony 35 2.8, 55 1.8 and new 16-35 perform fantastic as well on the camera. There is something for everyone with this camera and that is the beauty of it.
The A7II at ISO 8000. An out of camera JPEG with Noise Reduction turned OFF. Sony/Zeiss 35 2.8.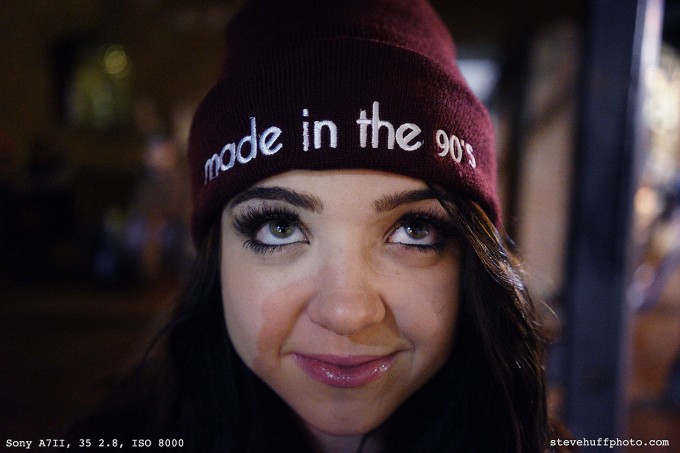 –
The Sony/Zeiss 35 2.8 at ISO 1600 – click for larger – OOC JPEG – The color, the crispness and the overall rendering is fantastic here! OOC JPEG at night!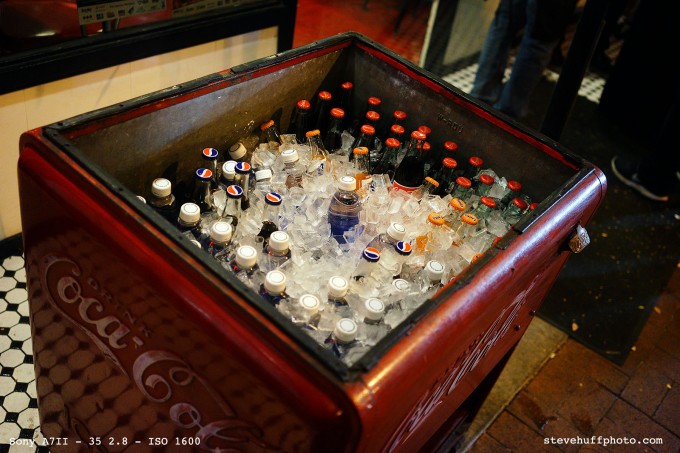 –
The Sony/Zeiss 35 2.8 once again, at night! OOC JPEG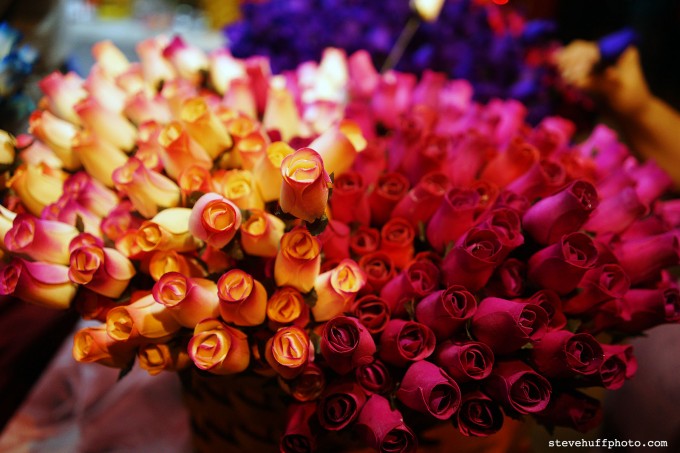 –
The Sony/Zeiss 16-35 with the A7II at ISO 3200, zero noise reduction. OOC JPEG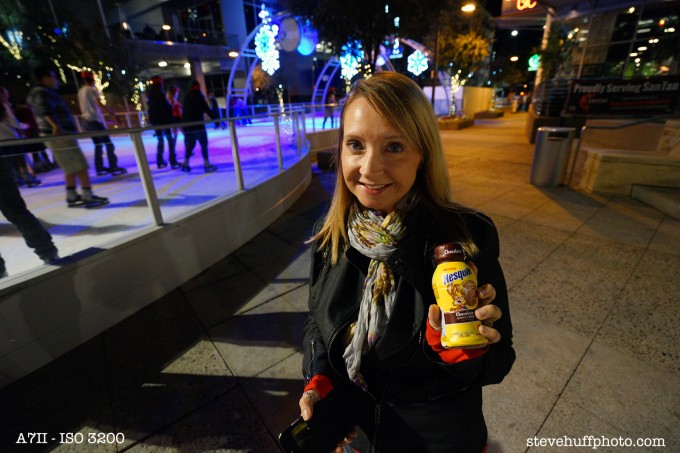 –
The Sony/Zeiss 16-35 at ISO 2000 – OOC JPEG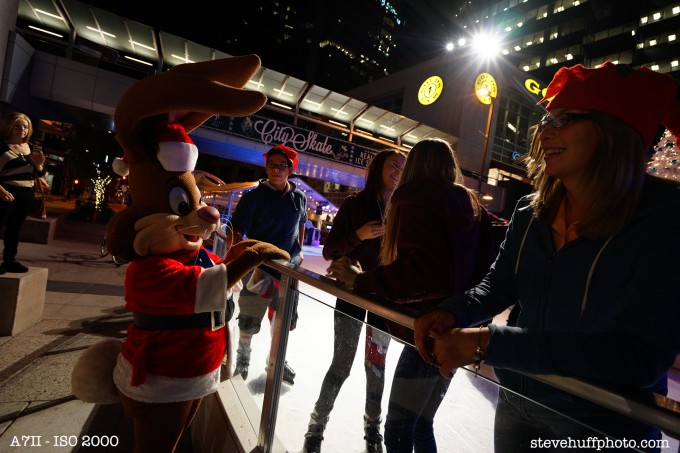 –
The 16-35 2.8 zm Zeiss at my Christmas 2014 Getaway 😉 Where I wrote this review!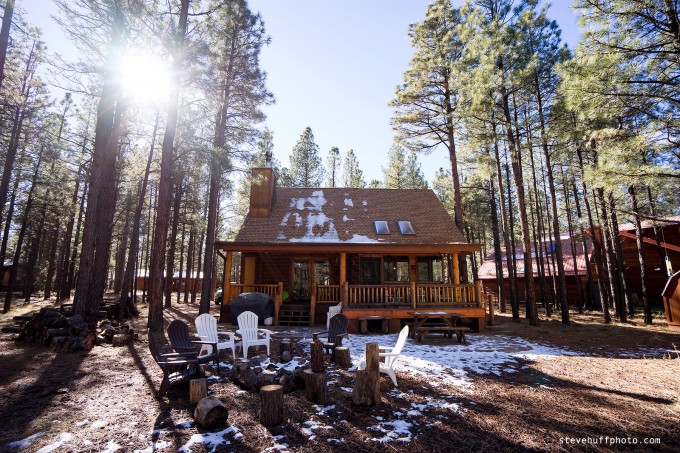 –
The 16-35 and A7II at a Comicon fanfest in Phoenix AZ
First Impressions & Build
Wow, so many photos already and I am just getting started on this review! Phew!
My very 1st impressions of the Sony A7 Mark II was quite surprising. I was expecting an A7 with 5 Axis thrown in but when I took it out of the box I was a bit shocked to feel how much better built it felt, and the A7 already had a good build as it was. This was different. The new body with new grip and button layout feels more beefy and solid. It is slightly larger now due to the 5 Axis inside but it's still much smaller and thinner than a DSLR.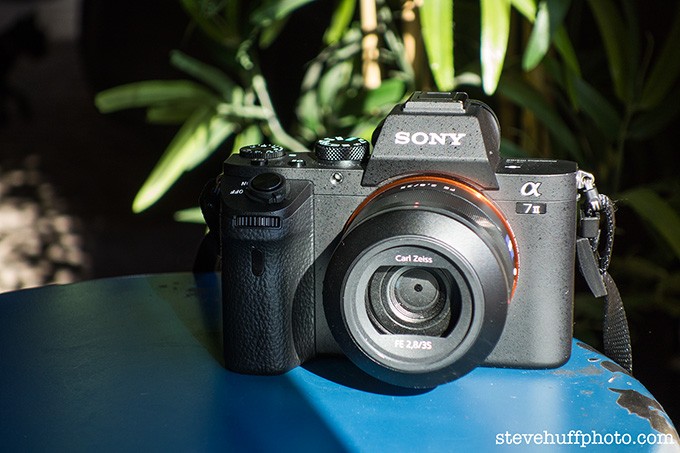 When I held the camera in my hand I was impressed with not only the feel and heft but the new finish of the camera which is now a matte and a slightly rougher finish compared to the almost candy coated glossy black of the A7's that came before. It has the metal build of the A7r and you can feel it. The camera is not thicker but the grip is, and this makes the camera appear larger than the older A7 and A7r as well as the A7s. Adding in the 5 Axis IS made the body slightly bigger so for some of you, this is good. For others you may not like the extra size.
When you hold this camera you instantly know you have something of great quality here, even more than the $1698 that it costs. It feels like a $2500-$3k body and no matter what anyone tells you, it is SMALLER than ANY DSLR and quite a bit smaller than even the Nikon Df. It's not quite DSLR sized, and the way I love to shoot it is with small rangefinder lenses. BTW, Manual focus is a breeze (as already hinted) with the large EVF (same EVF from the previous A7 series).
You can set up any of the custom buttons to whatever you like. I have the C3 button on the back set up for focus magnification (and yes, you still need to do two button presses to get it magnified) and it makes for a quick and easy way to manually and critically focus any RF lens, such as a Leica Noctilux 50 0.95 which is the most critical lens to focus wide open. Basically, all of the buttons can be assigned to whatever you like meaning your A7II can be customized to your preferences.
Speaking of the Leica Noctilux
When using the Noctilux on the Leica M, you HAVE to make sure your rangefinder is 100% spot on or else it will be a lesson in frustration. Your shots will be slightly out of focus and makes the lens an expensive paperweight. On the A7II, using the Live View EVF with peaking or magnification means you never have to worry about your camera being calibrated. What you see is what you get. As much as I love and adore Leica M bodies, I would be lying if I said I never had Rangefinder calibration issues. When this happens it is NOT fun so using these "best lenses in the world" on the Sony A7II is a joy.
Below are a few examples of this stunning and unique lens on the A7II
All shots using the Leica Noctilux, 0.95, and shows the same gorgeous quality that it does on the Leica M but in some ways, slightly better.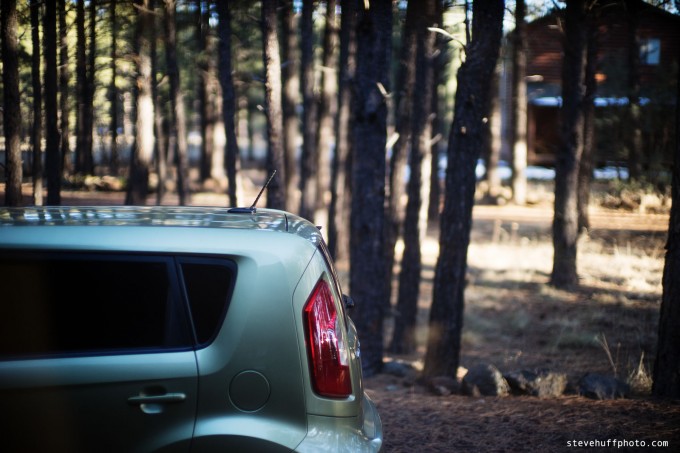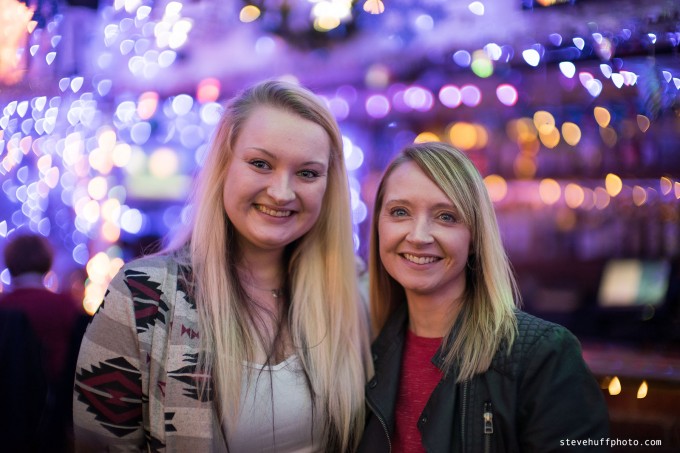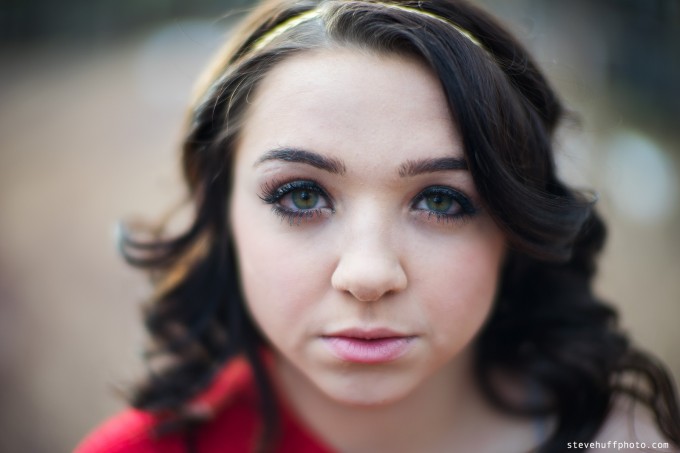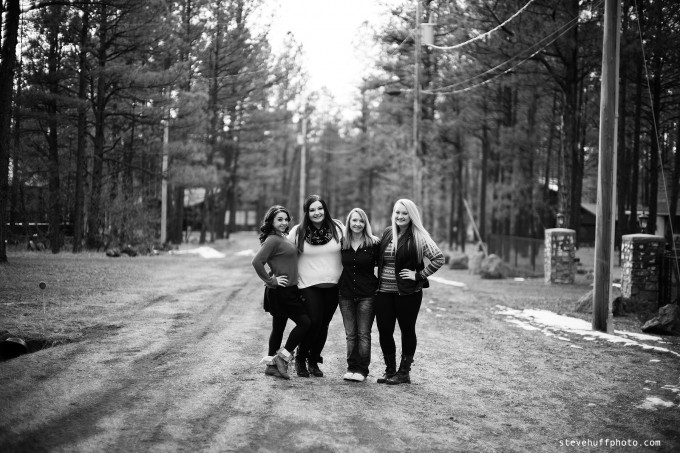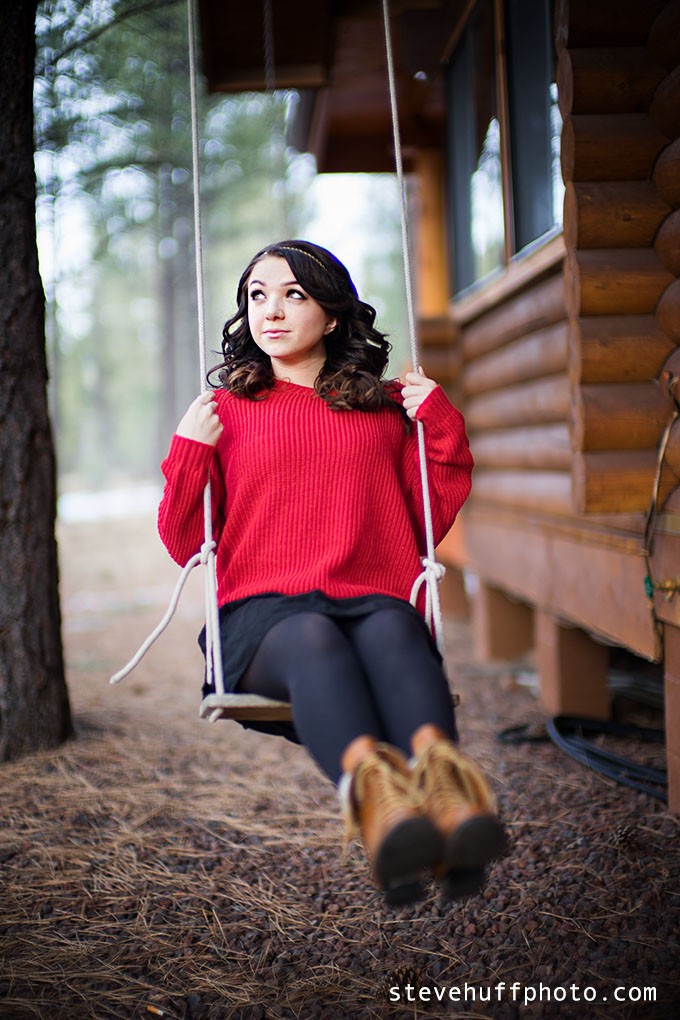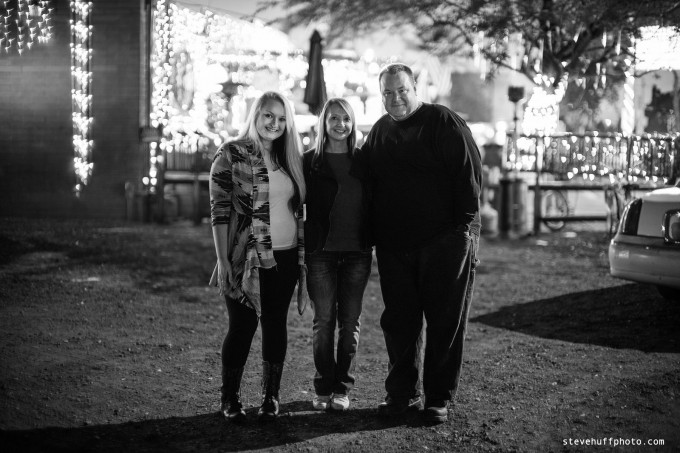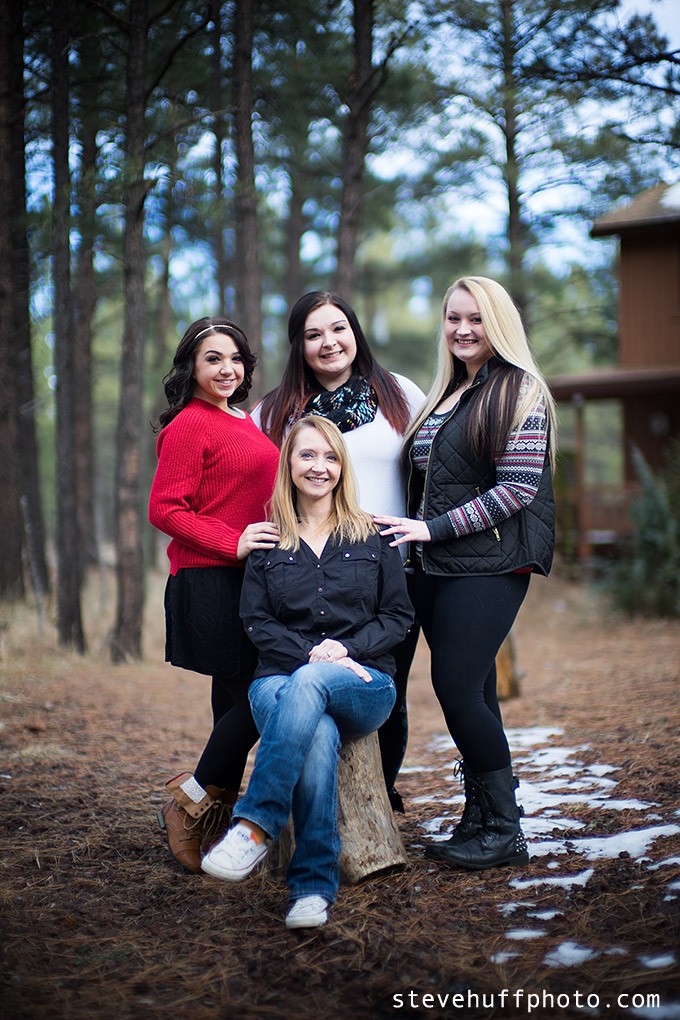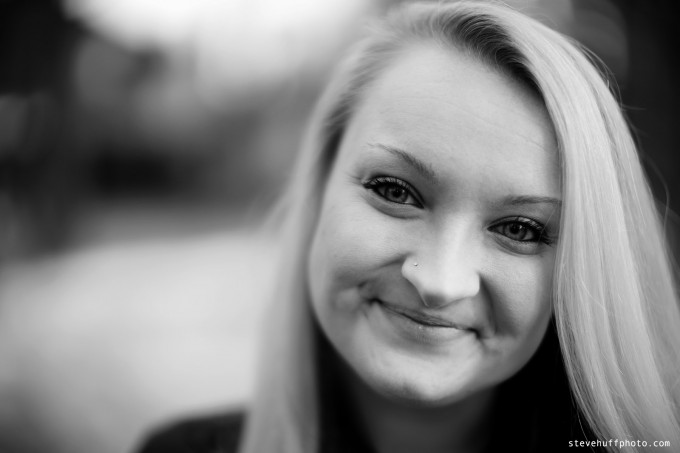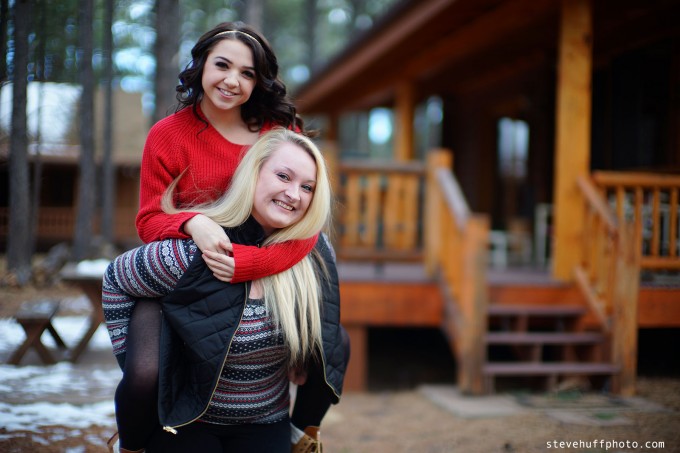 –
and below…ISO 12,800, from RAW, ZERO Noise Reduction. THIS is what makes these Sony cameras special. ISO 12,800 and with a lens like the Noctilux lighting up the scene, it gives the impression that there was light to work with. When shooting this I could not see her with my eyes yet looking through the EVF allowed me to "see in the dark" and the image appears to be lit up when it was not really like this in real life. The A7s or A7II with a Leica Noctilux offers things that are not possible with any other camera system, period. ZERO noise reduction as always.
If anyone is interested in a Noctilux for their A7, A7II, A7s or A7r, I recommend Ken Hansen (khpny19@aol.com), the legendary Leica dealer.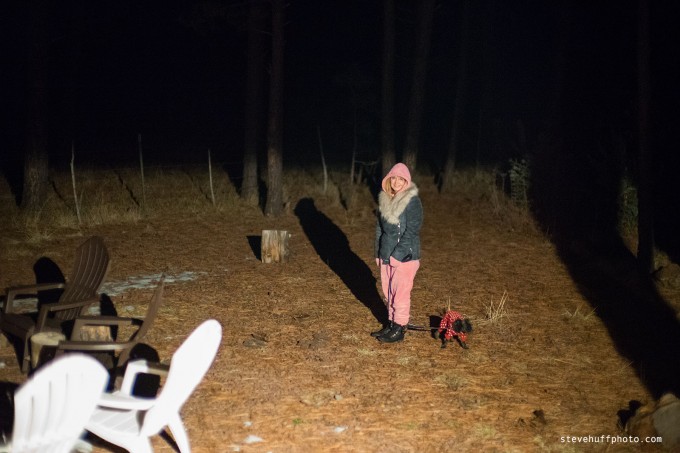 An Artist's Tool
The buttons on the back are all laid out nicely, in place where you would and could easily access them. I am sitting here writing this and I have a Nikkor 50 1.4 S mount rangefinder lens on the camera. It feels SO SO solid and is nice and compact with this lens on.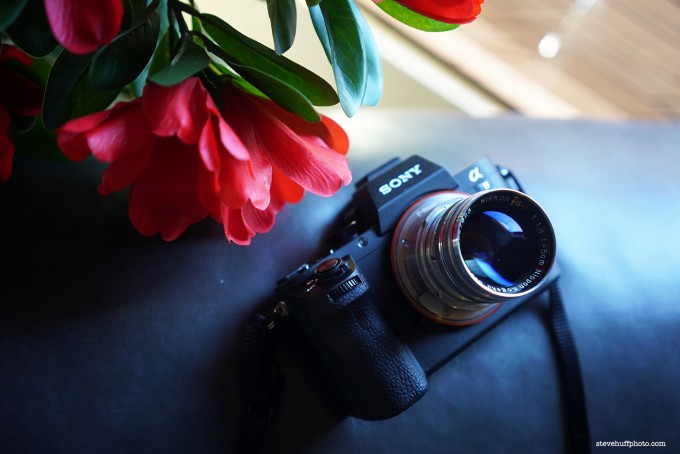 The bonus? This lens has some magic in its rendering and while I once had it for Leica screw mount (which can run you up to $600-$800) this time I was able to buy the S mount for about $100 and pick up an S to E adapter from Cameraquest. Same lens as the screw mount but until now, the S mount lenses were not desirable as they were not usable on any digital cameras. As of today, it is quite easy to find S mount RF glass quite cheap. I have a feeling this may change with so many Sony shooters out there and the new Adapter 😉
There I go again, talking about lenses!
The cheap but super cool Nikkor 5cm 1.4 S mount Rangefinder lens works perfectly with the Sony A7II and S to E adapter (available at CameraQuest here)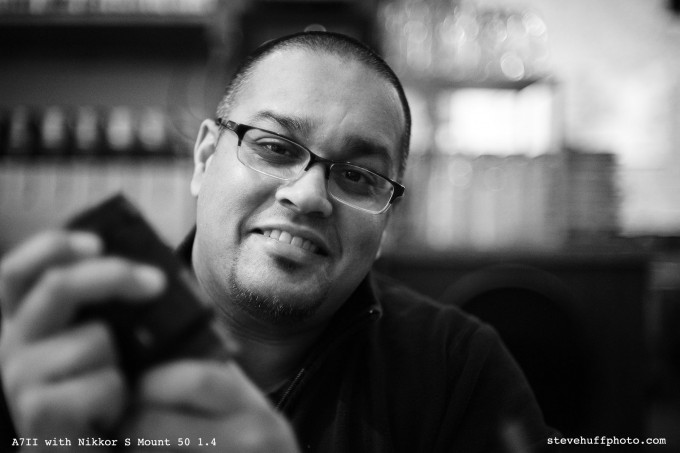 The Sony A7 series is like a true artists tool because you can literally mount ANY lens to it and there are some very cool, very funky and mighty fine lenses out there that can be had for a song. Even my $30 Jupiter 8 does fantastic on the A7II. No DSLR can do this, none. You can not do this on a Fuji body THE RIGHT WAY as the lenses are all compromised seeing that you do not use the full frame of the lens on an APS-C crop sensor. Same goes for Micro 4/3. To date, the ONLY cameras capable of such versatility with lenses is the Sony A7 series. Even the Leica M can not do what the A7II does. The A7 series of cameras are unique for this very reason.
The Jupiter 8, a 50mm f/2 that is light, cheaply made and CHEAP to buy (mine was $30). This lens is even fantastic on the Sony A7II! It's a Leica screw mount lens so I use a cheap $10 Adapter to turn it to M mount then use my Voigtlander close focus adapter to mount it to the A7II.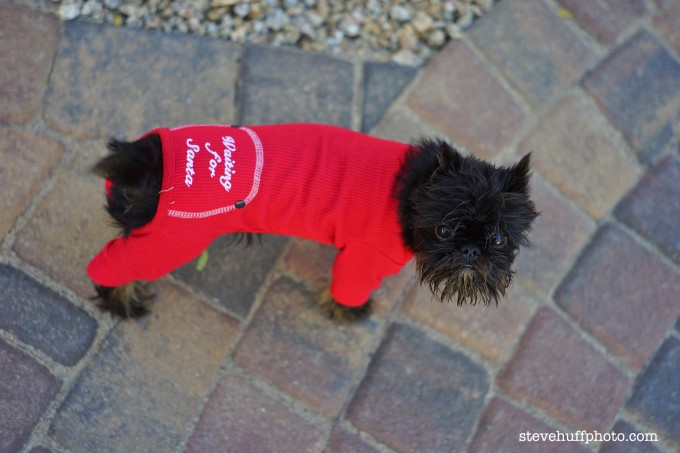 So my 1st impressions on Day one of the camera were pretty amazing. In fact, two hours after getting the review unit I placed an order for my own A7II. I put my money where my mouth is as I always do when I rave about something. With that out of the way (and already over 2800 words written, geez) let me get started by breaking down what I LOVE about the camera, and then I will talk about what I think should have been different or improved upon.
I will break this down into oddball sections that pop into my head as I write..when I do my reviews I never have a plan or template or even an idea of what I am going to say…it just flows out as I write, so keep that in mind.
The A7II with the super cool Voigtlander 40 2.8 (my review of that lens is here). Crisp, clean, slight vignetting but super sharp for $400. These are OOC JPEGS.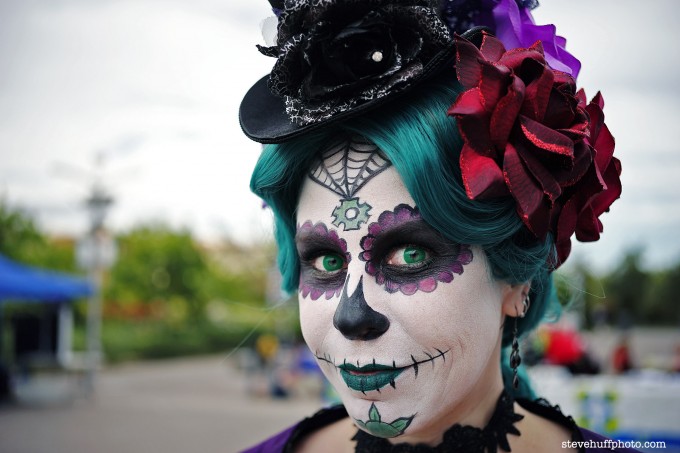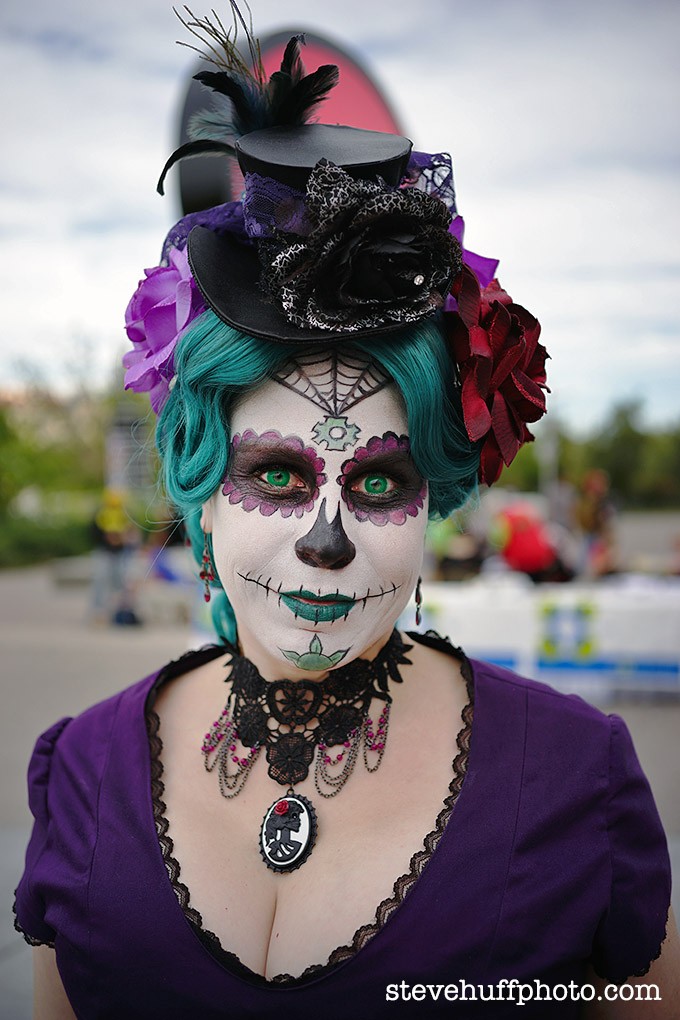 The A7II Sharpness and Detail
While I love the Sony A7s and have used it ever since its launch, almost daily, the A7II will obviously have more detail due to the 24MP sensor (vs the 12mp sensor of the A7s). The bonus? For the most part, the A7II gives us the color, AWB and more pop of the A7s, which improved from the A7 and A7r. Below take a look at simple OOC JPEGS, yes Out of Camera JPEGs showing how sharp this camera can be without any muss of fuss of RAW processing. Make sure you click on each image to show the 100% crops correctly!
The 1st shot is from the A7II and 55 1.8 lens, at 1.8 This is a JPEG ladies and gentleman, usually this means mushy details but for this one I was very pleasantly surprised to see Sony improved the JPEG rendering of the A7II. Click for larger,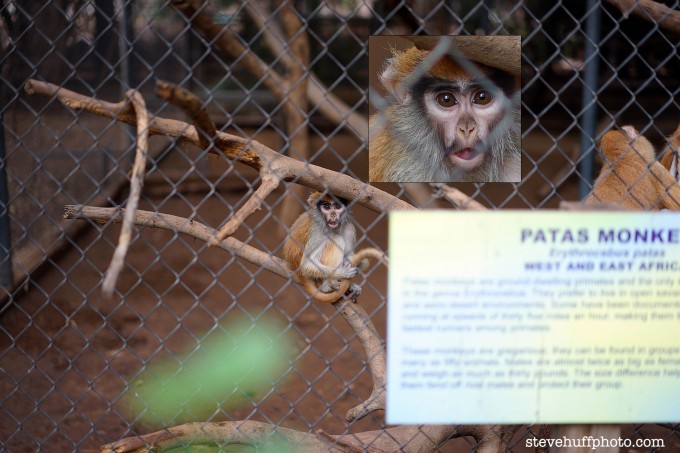 –
This next image shows a 100% crop. I used an old 50 year old Leica 50 2.8 Elmar. Click the image to see the full size crop..the detail and the nice looking JPEG file. Again, OOC JPEG!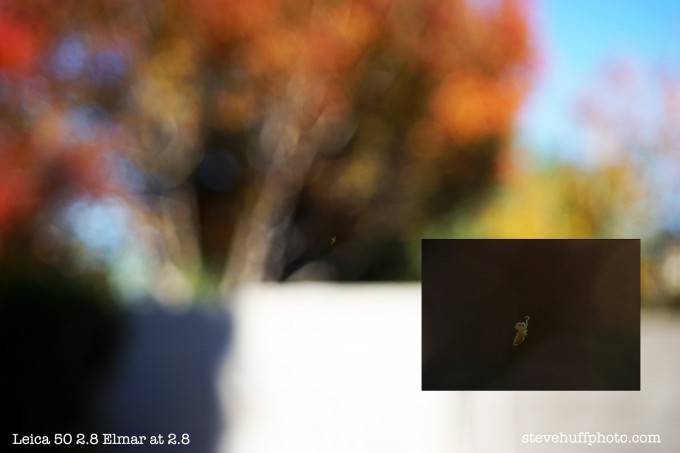 –
Even more details. Rich deep color using the "CLEAR" JPEG preset.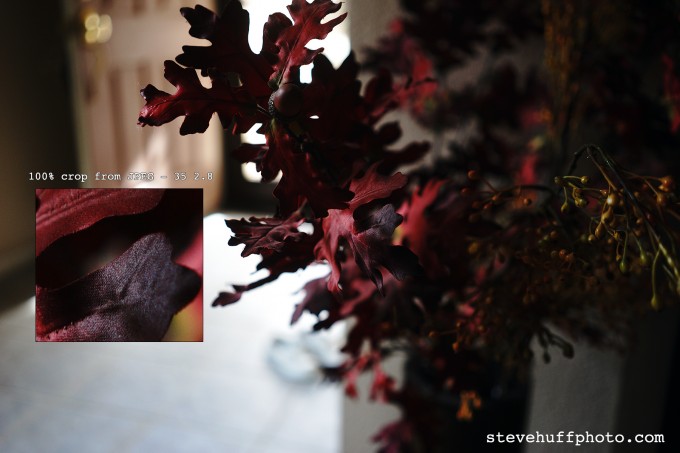 –
…and one more with a crop..the Voigtlander 40 2.8 at 2.8. This lens give a nice color rendering that borders on watercolor and reality. It's quite beautiful. JPEG!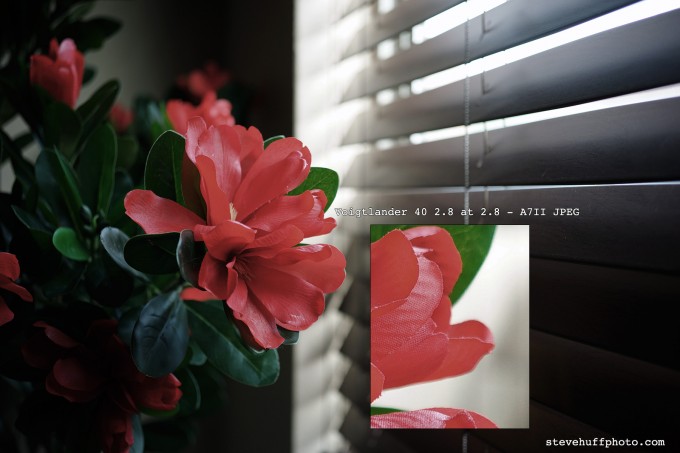 –
…and a full size image  – out of camera JPEG using the Sony 55 1.8 – YES, A JPEG!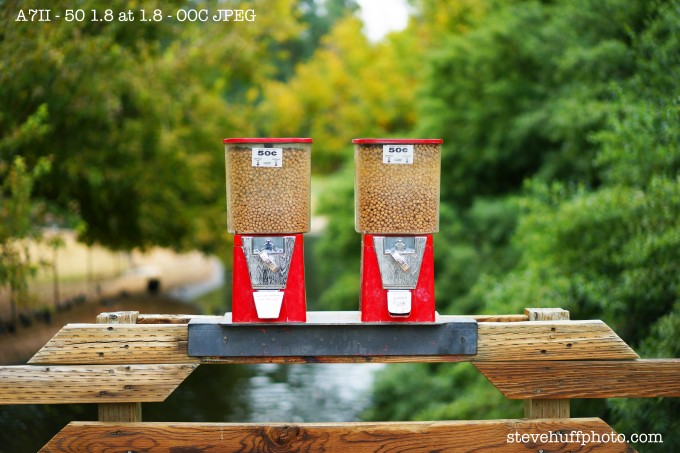 While we get most of the good stuff from the A7s (color, AWB, pop, video specs) we do not get ALL of the good stuff. For example, with the A7II we do not get the silent shutter option as this is sensor specific. We also do not get usable ISO 40,000 images but we do gain the 5 Axis Image Stabilization which helps with low light. We also gain the build and re-design of the A7II.
So basically the A7II should be compared to the A7 Mark I (which I do not own but have shot extensively) and not the A7s as the A7s is a specialty camera for those who do not mind the 12MP resolution. The A7II when compared to the now $1200 A7 is much better due to all of the improvements.
Let's break down the details of the A7II..
24.3MP Full-Frame Exmor CMOS Sensor
This sensor is fantastic yet it is the same sensor that we had in the original A7. Sony tweaked things a bit though to deliver the better IQ and color over the A7 Mark I.
BIONZ X Image Processor
Sony's processing that gives us more speed in the A7II.
5-Axis SteadyShot INSIDE Stabilization
First seen in the Olympus bodies such as the E-M5, E-M1 and E-P5, 5 Axis IS is powerful. For video it is superb and for images it allows you to shoot in lower light than before as the 5 Axis IS will move the sensor itself to compensate for your own hand shakes. It works well and I was able to shoot an image at 1/15th of a second with the 55 1.8. Some will say we should be able to do 1/8th of a second with the 55 but without the 5 Axis I was only able to pull off 1/45th. Click below for my 1/15th shot indoors, ISO 1600 with 100% crop. (click on the image).
So any way you slice it, the 5 Axis IS is a nice help and it is worth having it for photo and video. With video it gives some wide angle lenses such as the 16-35 a steady shot kind of feel. No shakes, no jitters, just smooth video.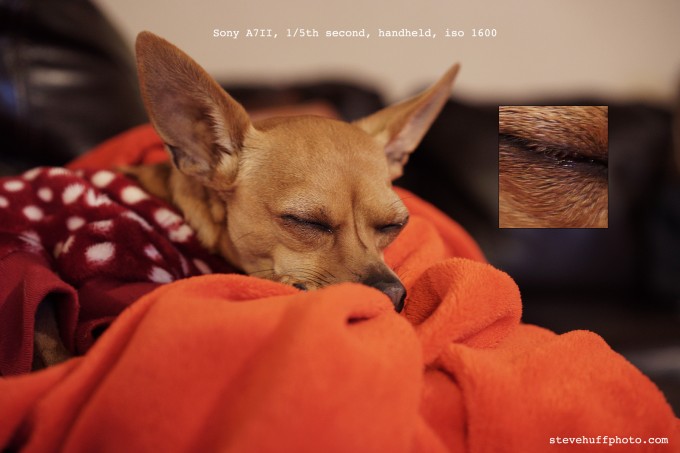 Enhanced Fast Hybrid AF and 5 fps Burst
Sony sped up the Auto Focus speed for the A7II and I can tell that it improved. Continuous AF is also improved with much better tracking of your subject.
Full HD XAVC S Video and S-Log2 Gamma
For the video guys, this is good stuff.
3.0″ 1,228.8k-Dot Tilting LCD Monitor
Same LCD as the previous A7 series
XGA 2.36M-Dot OLED Electronic Viewfinder
Same EVF as the previous A7 series
Weather-Resistant Magnesium Alloy Body
The A7II is weather resistant and has weather seals. Body is made of Magnesium Alloy.
Refined Grip & Robust Lens Mount
We gain a beefier lens mount and the larger more refined grip. This is a nice improvement but some will prefer the smaller grip of the old A7 and some will prefer the A7II grip.
Built-In Wi-Fi Connectivity with NFC
The A7II still has the WiFi and NFC built in.
So all in all, the A7II uses the Same A7 sensor with tweaked image quality in color, AWB and overall JPEG rendering. The Body is redesigned to feel like a pro body with a beefier grip and lens mount. The 5 Axis IS is the big news here and gives the camera an overall polished feel. The A7II feels complete. It feels like a camera and not a computer. This is good.
Low Light/High ISO of the A7II 
Ever since I acquired the Sony A7s I have become spoiled by the spectacular ability it has in low light. I have shot images at 102,000 ISO and they were PUBLISHED and usable. Insane capabilities. Of course ISO 102,000 will in no way create a clean image but it does better than any other camera I ave ever used when it comes to cranking up the ISO to get a usable image.
The A7s is quite a bit better than the A7, A7II, A7r when it comes to extreme high ISO because of the 12 MP sensor. Having those big fat megapixels on a full frame sensor helps to kick it into overdrive when it comes to low light abilities. But many could not get along with the 12 MP sensor. Some had a problem with it mentally, others just had a problem with it because they did not want to spend $2500 for a 12MP camera. Me, I printed 20X30's from my A7s and the prints are gorgeous so I do not need 24, 36 or 54 megapixels to be happy. I am not one who stands an inch from a print trying to see how detailed it is…to me, this is not photography but a pixel peeping disorder. These are the things that can take away the true meaning of photography yet many suffer from it.
With the 24 Megapixels of the A7II we get to a happy medium between low and crazy high. I feel 18-24 MP is perfect and higher is usually when I start to have issues with file sizes, blurred images from hand shake, etc. Also, this is the first Sony body for me that meets or exceeds the legendary Sony RX1R. 
So after using the A7s since launch and not having a worry in the world using Auto ISO up to 80k, low light with the A7II made me nervous. I decided that I would cap it off at 12,800 which to me, is about as high as one would want to go with the A7II. But even so, 12,800 is massive!
Below are some shots taken at various high ISO as well as a side by side with the A7s at ISO 12,800 and 25,600.
ALL with ZERO Noise Reduction. ZERO.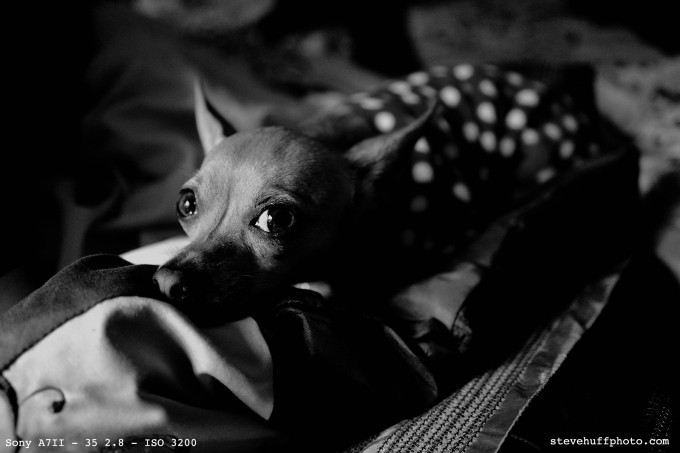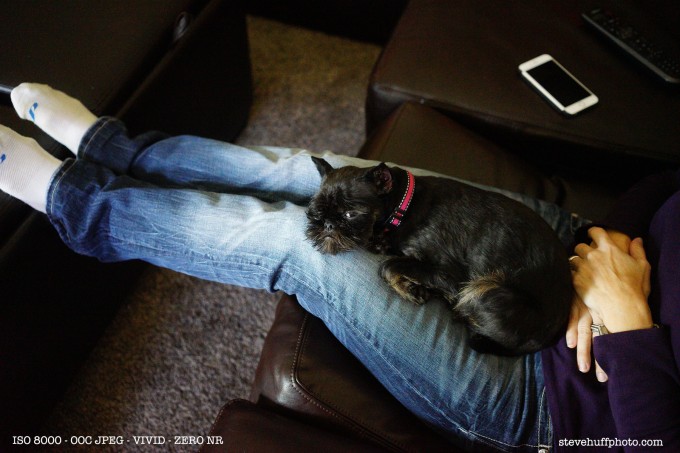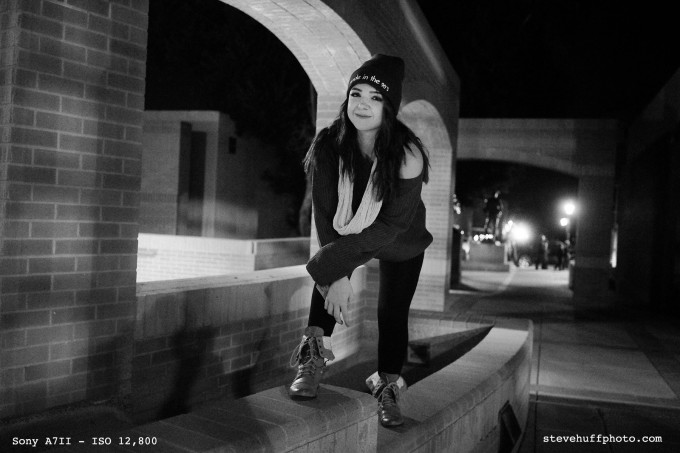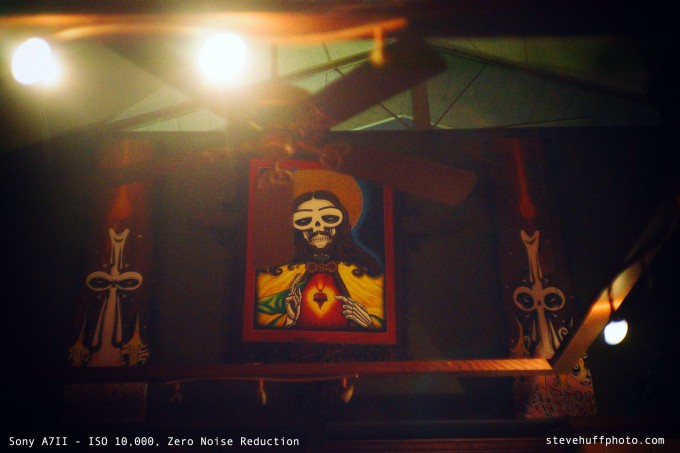 –
Many have asked me how much better the Sony A7s is with high ISO. Well, remember that the max ISO of the A7s is 402,000. The max ISO of the A7II is 25,600. I have shot the A7s at 102,000 ISO and had a shot published at that ISO though it was noisy.
The A7s at 12,800 and 25,600 has an edge over the A7II of course but the difference may not be as huge as you think. I found the A7II is also pumping out even more bold color than the more natural color of the A7s. Still a different rendering than the A7 Mark I though. These files were all Out Of Camera RAW files, meaning, nothing was tweaked at all. No noise reduction was applied at all. What you see is what you get.
Click the images below to see the 12,800 and 25,600 shots. This was taken inside a kitchen without lights on in the kitchen, just some window light.
And now a comparison with the Sony A7s at ISO 12,800 and 25,600 (the max of the A7II)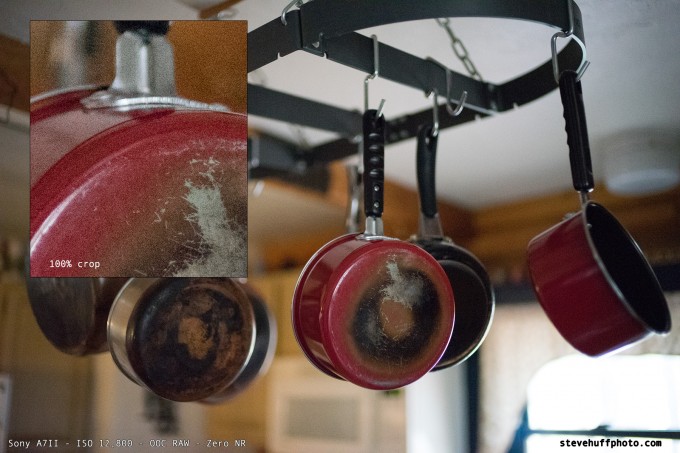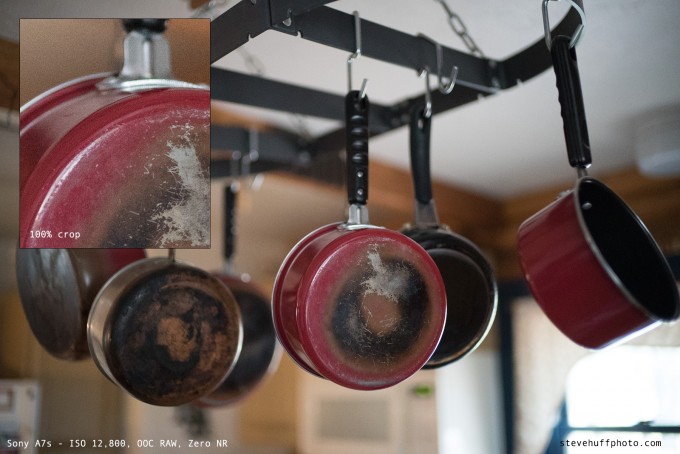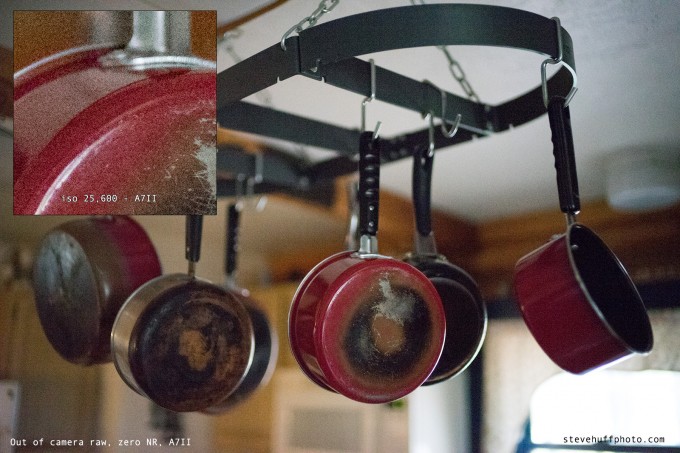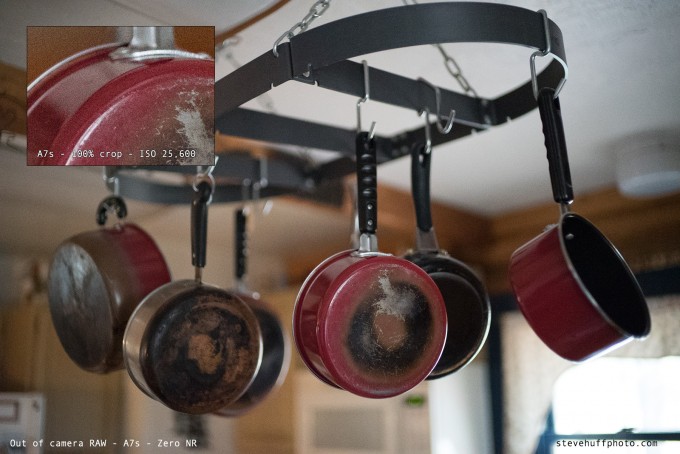 So while the A7s is still the king of the night, the A7II does mighty fine at higher ISO's. I found ISO 8000 is a sweet spot for high ISO work, and ISO 12,800 will work well if needed. Not too shabby! Images above were taken with a Voigtlander 35 1.2 Lens.  Another mighty fine manual lens for the A7 series.
The Wide World Of Lenses for the A7II!
NATIVE LENSES: There are many lenses for the full frame A7 system even though the A7 (FE) mount is only 13 months old! Not sure why people claim there are no lenses. Sony has release a slew of them in a short time with many more to come.
16-35 Zeiss – Superb Ultra Wide Zoom, SUPERB!
28-70 Kit Zoom – CHEAP and Decent..did I say CHEAP?
24-70 Zeiss – Excellent Zoom, just as good as any Canon or Nikon!
35 F/2.8 Zeiss – Bests my Leica 28 Elmarit at 1/2 the cost. Yes, really.
55 1.8 – Gets close to the Leica 50 APO at 1/8th the cost. (I have done side by sides on this site. many preferred the Sony lens)
70-200 f/4 – Here is the 70-200 most people wanted! 
There is also a 28-135 Cinema lens for FE mount by Sony.
Zeiss 35 f/2 Loxia for FE
Zeiss 50 f/2 Loxia for FE
Also, the 50 Mitakon Speedmaster f/0.95 – I reviewed it HERE but this is a full frame FE mount lens. Super speed.
New primes on the way this year. Within 3 years there will be more lenses for FE then you know what to do with as third parties are making them for FE as we speak.
Those lenses above cover 16-200mm right now. The A7 series is only 13 months old. In 13 months that is quite a number of lenses released. More than Fuji managed to release or Olympus for that matter. The FE mount is NEW so for this many lenses to be out already is quite amazing really.
More details…
So if you want NATIVE mount lenses, there are plenty here now with more on the way. If you want to be adventurous there are so many lenses you can use and have more fun with and get even more beautiful results with for not any more effort. It is the most versatile system you can buy right now with more lenses available to shoot than any other system.
To date, my favorite native lenses have been the 55 1.8, the 35 2.8 and the newer 16-35 which is a stellar wide angle lens. So for Sony native lenses you have quite a few excellent choices, even a nice 24-70 Zeiss.
Then we have the new Zeiss Loxia lenses, the 35 f/2 and 50 f/2. These are stellar in quality but are manual focus and a little larger in my opinion. They will offer you great Zeiss color and pop but do not expect the size and feel of the Zeiss ZM lenses, which also perform well on the A7II.
Of course there are all kinds of lenses that can be used on the A7 series with the correct adapters. Leica M mount lenses, Voigtlander M mount lenses, screw mount lenses, Nikkor S mount lenses, Canon and Nikon lenses, Contax lenses, etc.
When you sit down and think about it, the A7II has thousands of lenses that can be mounted and used. From vintage to artsy to creative to modern day masterpieces. I love shooting of rangefinder glass on these cameras as it is a sinch to focus and the results are quite different than the native lenses, with more character and pizzaz as well as being quite a bit smaller and better made.
I use Leica M lenses, Voigtlander M lenses, Zeiss ZM M lenses, and even a Nikkor S mount lens. All are fantastic in their own way, even my $30 Jupiter. 😉 All are simple to use and make shooting more fun IMO.
Taken with A vintage Nikkor 50 1.4 in S mount. An old rangefinder lens that I am using thanks to the new Adapter available at CameraQuest.com. If you have old S rangefinder lenses, this adapter will let you use them on the Sony A7 series of camera.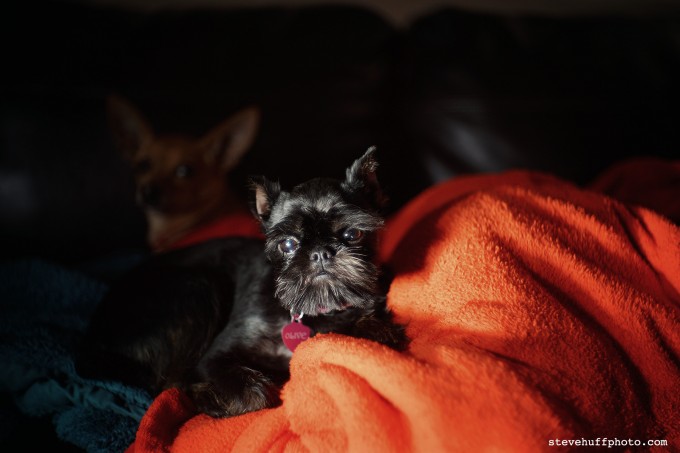 –
The Voigtlander 40 2.8 on the A7II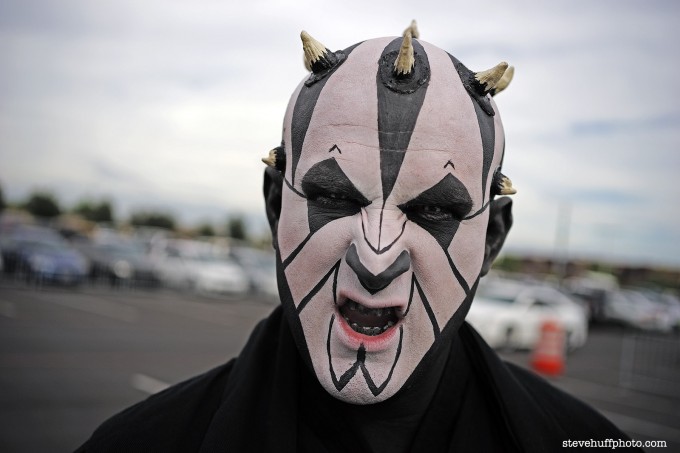 So whoever buys into the Sony A7 system, you have thousands of lenses at your disposal to use and have fun with. From a cheap Jupiter to a crazy Leica Noctilux  to the Native lenses from Sony, all will deliver a different feel and vibe which makes using this camera very motivating. You never know what jewel you may uncover on you lens hunts.
If going with a Leica M mount lens, wether it is from Leica, Voigtlander, Zeiss or whoever, I highly recommend THIS adapter from Cameraquest.com. I own two and they are hands down the best adapter available, even allowing close focus with any M lens, something even the M can not do. Pricey but you get what you pay for and I always believe it is better to buy ONCE instead of buying, selling and buying again.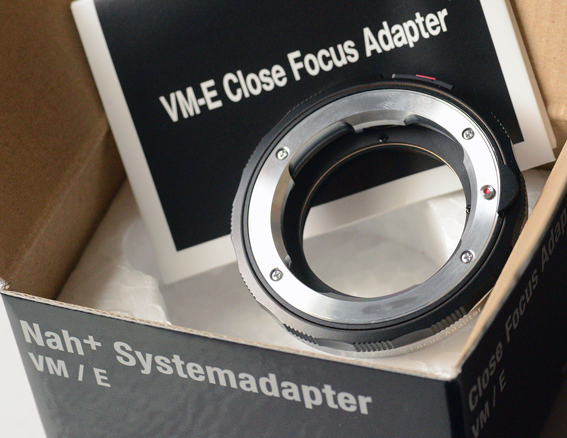 Shooting Wide Angle M Mount Lenses on the A7II
From my experience, anything less than 28mm will bring in some color distortions with the A7, A7r and yes, A7II. The A7s is the best A7 camera for Leica wide angle lenses and the A7II has done OK with even the Zeiss 25 2.8 Zm lens but not so well with the Voigtlander 15 4.5. So if you mainly shoot wide angle Leica lenses, the A7II will not be your best bet. It is indeed the same sensor as the A7 Mark I, so I did not expect any major improvement there.
Below are three shots using the Zeiss ZM 25 2.8 Lens. A tiny and superb wide angle  that is between a 28 and 21. It did not do quite as well on the Leica M9 or M 240, and was a little off on the A7r due to colored fringing and edges. On the A7s and A7II it seems to do pretty good with the best performance on the A7s.
Three shots with the A7II and Zeiss ZM 25 2.8. You can buy this lens at B&H Photo HERE.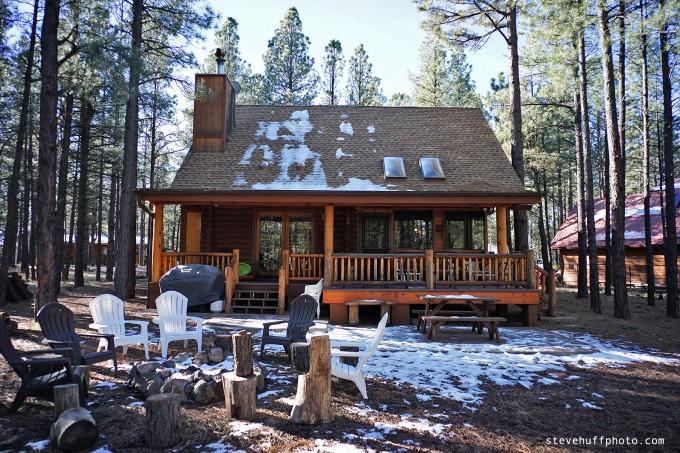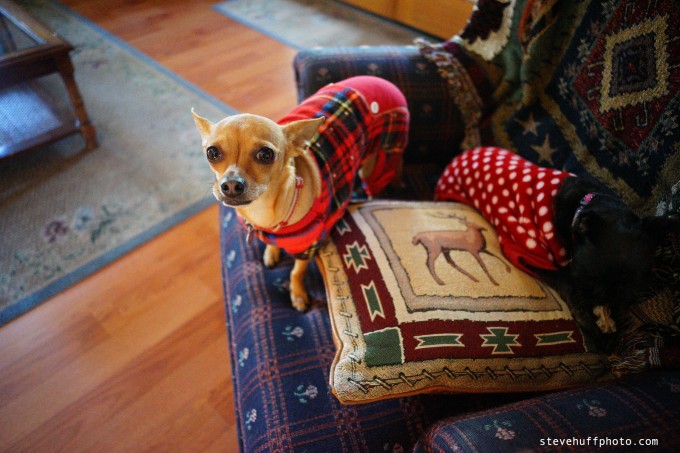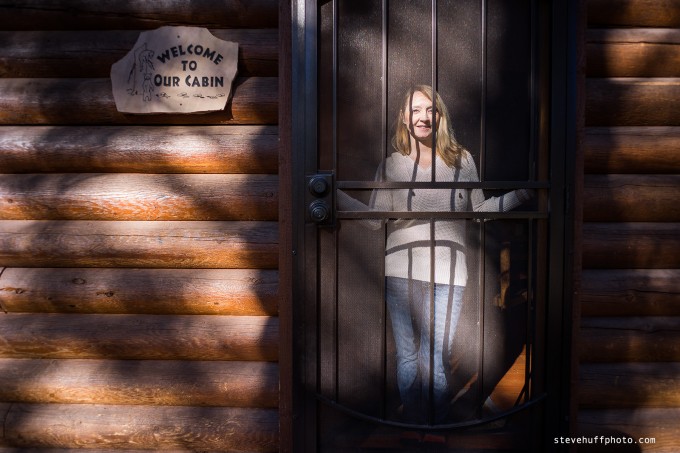 To my eyes the 25 is not perfect with the A7II but it is perfectly acceptable for me. I am not a massive pixel peeper though and go for the memory/emotional aspect of the photo, not the perfection aspect. Still, I am LOVING the A7II colors with almost any lens I attach to it. With that said, the best choice for Leica lenses from 28mm and wider would be the A7s.
The Video of the A7II
I am not a huge video guy and 96% of my use with the A7II and A7s will be for photo purposes but the A7s and A7II have fantastic video quality from what I have seen, better with the A7II due to the in camera 5 Axis IS. Shooting video with the 16-35 Zeiss was awesome as it stabilized the lens in a way that made the video appear almost steadycamish. NO shakes or jitters, just smooth video.
Some have complained about artifacts in the video but in my short and limited use, I saw no such things. Nothing that would bother me in the slightest. Then again, if I were making a full length pro feature film, I would be using something besides a mirrorless camera to shoot it. If you want the low down on the video I suggest searching the video sites such as eoshd.com. 
Even so, my humble little video using the A7II is below. It is a hodge lodge of nonsense just to show how the 5 Axis works, and you can see just how well it works when I attach the Leica 50 Noctilux to the A7II and then the A7S. The A7S video is much more shaky where the A7II video is smooth and silky.
Video test of the 5 Axis IS and A7II along with a side by side with the A7s to show the difference 5 Axis makes for video
My Fave Accessories for the A7 II
With a new camera always comes new accessories, at least for me. I have to figure out what strap I want to use, what bag, what memory cards, what case (if any) and even things like shutter soft releases and items that sort of pimp out my cameras. Below is a list of the things I will be using with my A7II and things I already have on my A7s:
STRAPS: My most used straps these days are the Street Strap Long (available HERE) and when I want to get serious, the MoneyMaker from HoldFastGear.com. BTW, The Street Strap has outlasted my expensive Artisan and Artist silk strap which was messed up within one week.
SOFT RELEASE: Amazing soft release for Any A7 camera? The Artisan Obscura Sticky Back release is beautiful. One has been on my A7s since I got it and it has never fallen off. I love these as they will not come off or come loose. Check them out here. 
TACTILE: I attached these little metal buttons to my A7s and love them. They give the camera a better tactile feel when button hunting and works on the A7 or mostly all digital cameras. You can check them out at rluther.com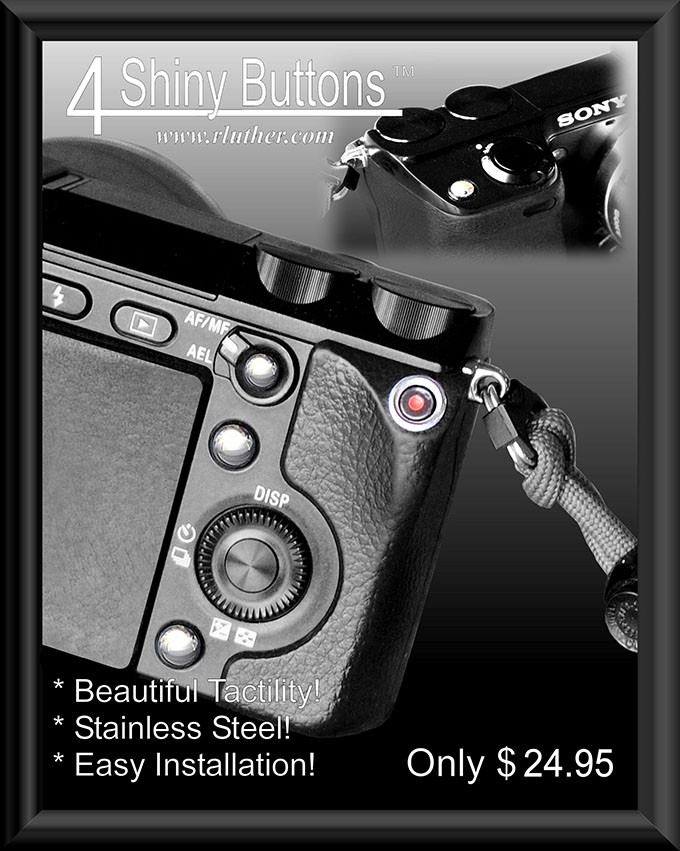 BAG: My favorite bag EVER. The Wotancraft Ryker. Black or Brown, either one is GORGEOUS. My review is HERE.
WRIST STRAP: The nicest wrist strap I have used lately is from Classic Cases. It's high quality leather and super comfortable. You can see them or order them HERE.  I have one of these attached to the A7II and a Street Strap on my A7s.
MEMORY CARDS: I use a Transcend 64GB and it has been reliable, fast and it was affordable. It is a 60MBPS card and you can nab one on Amazon for under $34. I bought FIVE. 
BATTERIES: I saved some cash and bought a few of these Vivitar replacements as they are cheaper and work just as well as the Sony branded batteries. THIS is the exact deal I bought..TWO batteries, a charger, a rocket blower , lens brush and cloth..all for $24.95. THIS is a steal! Just to verify, these are the A7 batteries and will work in the A7, A7r, A7s and A7II.
LEICA M ADAPTER: My #1 recommended adapter for Leica M lens use is the Voigtlander Close Focus adapter. To me, it is the best made, and allows for close focus. No lens play, just a solid locking connection. I bought mine from Cameraquest.com. 
NIKON S/CONTX RF ADAPTER: Picked up one of these new Adapters and was impressed with the quality and the fact that I can now use Nikkor S mount RF lenses on the A7 series. These are fantastic well made TINY lenses and can be found at great prices. Get it HERE.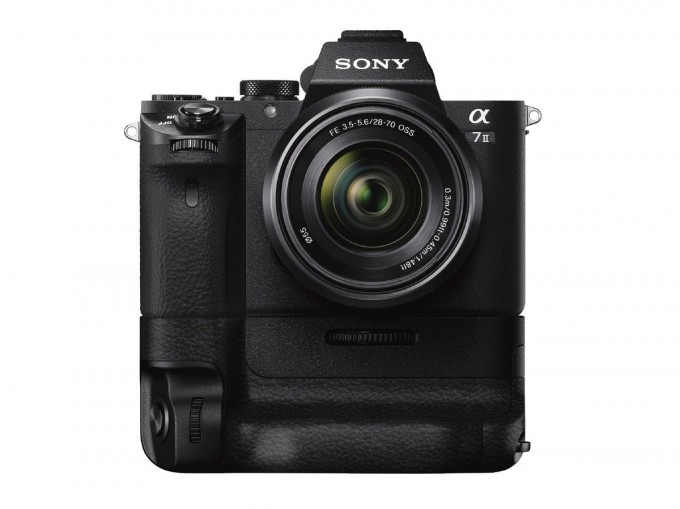 OFFICIAL SONY BATTERY GRIP (above) – This grip is all new for the A7II as the old one will not work. This is a weather sealed grip built to a pro standard and when it is on the camera, it feels like a PRO camera. It makes the camera much larger of course but also doubles the battery life. If I were to buy this I would only use it on heavy days when I needed lots of battery life. The price seems steep to me at $349 but some of you LOVE your battery grips, so Sony is offering this one for the A7II (and possibly whatever comes next to replace the A7r). You can order the grip HERE.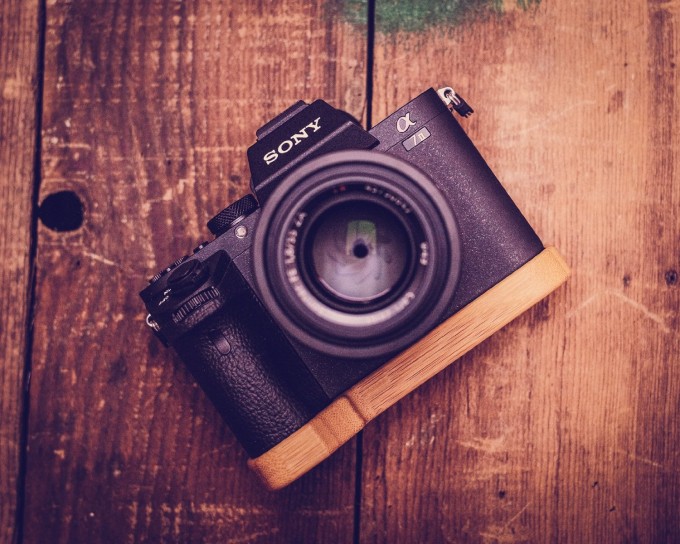 JB WOODEN GRIP (above): JB has released a new wooden grip for the A7II. You can order it here for under $70
A7II – ISO 6400, Zeiss 35 2.8, OOC JPEG. It was dark! – ZERO Noise Reduction!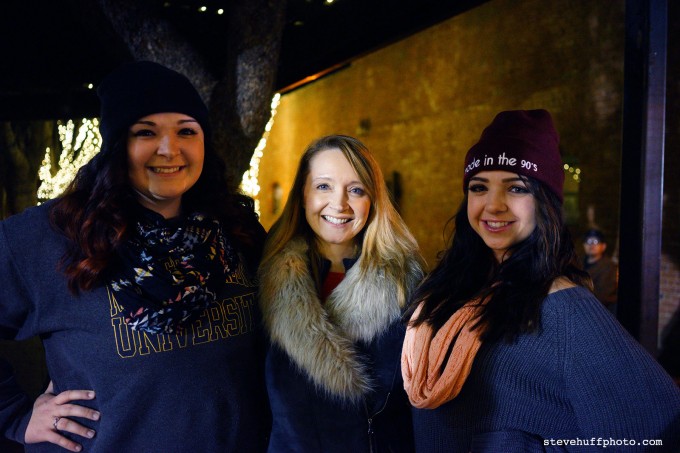 My Favorite Lenses for the A7II, Native and otherwise
I often get e-mails asking me.."what is the best lens for XXXX" – I get this question day in and day out. Truth be told, there is no "best" lens as what lens you choose depends on what you like to shoot! Me, I have always been a 35 and 50 guy and I love fast primes. Even so, the Sony/Zeiss 35 2.8 SHINES on the A7II, more so than it did on any other A7 body. Same goes for the 55 1.8. No idea why the is but others have noticed it as well.
These two lenses are my go to lenses when I want AF, and reliable performance.
The Sony 35 2.8 Can be seen HERE
The Sony 55 1.8 Can be seen HERE
Other lenses I adore with the A7s and A7II are the Voigtlander 35 1.2, the Leica Noctilux 0.95, the Zeiss 50 1.5 Sonnar ZM, the Zeiss 50 f/2 Planar ZM and even the Voigtlander 21 1.8. 
So many lenses are amazing with these bodies, just choose what you enjoy the most and have at it! If you are unsure you can always rent lenses from lensrentals.com.
PopFlash.com also has deals on Leica M glass most of the time.
16-35 Zeiss at f/4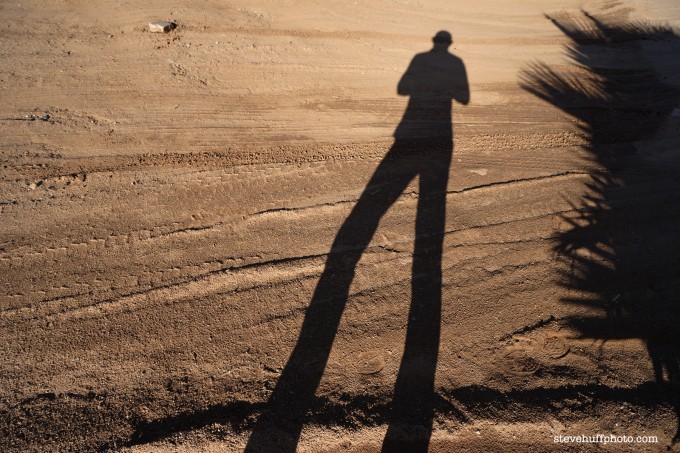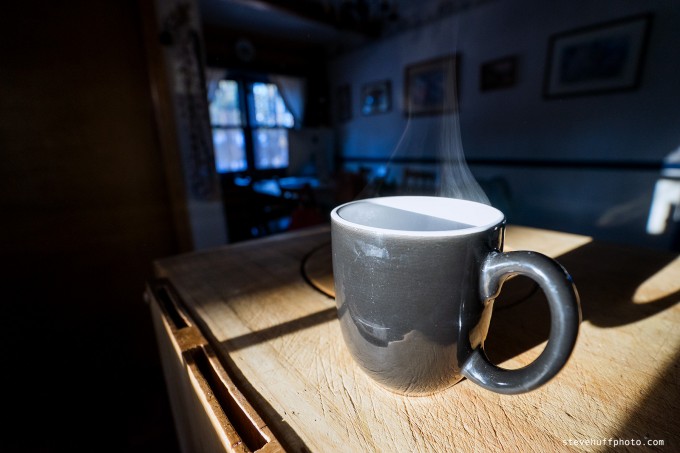 The Shutter Sound of the A7II
Many people were not happy with the loud shutter of the original A7R. In fact, it is the loudest of all A7 cameras. The A7II takes it down a notch from the A7R and is pretty much the same as the A7. My A7II is a bit more subdued though and sounds a little more muted than my A7s. While it does not have the silent shutter of the A7s, the shutter sound never caused me one issue when shooting street, portraits or anything. Below is my video showing the shutter sound of MY A7s and the A7II I have on hand.
A few more words about the Leica Noctilux with the A7II (or any A7 body)
I am a lucky guy and thanks to Ken Hansen, who has been part of this site since day 1 (Ken is a legendary Leica dealer with over 50 years experience) by helping me to get it going, I was recently able to obtain a Leica Noctilux again after selling off my last one 1 1/2 years ago due to needing funds more than the lens.
It has been a year and half since I shot with the Noctilux on the Leica M 240 (see a post here) and while it is always a magical lens and what I call a "Lifetime Lens", it is a lens that is not only hard to justify for mere mortals, it is a lens that is so unique it may be the most lusted after rangefinder lens in history. It is a controversial lens due to the cost where half of the people never understand it and the other half 100% do.
The draw and rendering of this lens is nothing short of breathtaking in the right circumstances, something that is not easy to achieve every time you use it but one thing is for sure, when you DO use this lens it will deliver a WOW rendering that most non camera people will rave over. But be careful, overuse will make it boring after a while so use it sparingly. Bring it out once a month or so and it will retain that wow factor.
From the f/0.95 aperture to the legendary Leica build to the shallow and dreamy depth of field as well as the rich color and contrast, this is a lens that can deliver deep emotion. At $11,000 it is a hard one to swallow and is quite ridiculous in pricing IMO. Even so, I love it, I adore it and I hope that I can keep this one (and plan to). Seeing friends like Ashwin Rao who still has his original Noctilux (also from Ken Hansen) and still loving it makes me feel lucky to own one again.
On the A7II you will get 3 Axis IS with manual Leica M lenses, still a wonderful IS system that helps eliminate the shakes. (same as the Olympus E-M10 which uses 3 Axis IS). Just set the A7II menu to 50mm and shoot away!
Also, Anyone who shoots this lens on the M or the A7 series I HIGHLY recommend the Variable ND filter for it (Ken Hansen has loads of them). Best ND I have ever used and allows wide open aperture in full sunlight which gives an altogether different effect. You can contact Ken at khpny19@aol.com and ask him about it. Tell him I sent ya!
A few more images from the combo of Noct and A7II are below…
PS – The Leica M and Noct will cost you $19k. The A7II and Noct will set you back $12500 or so. Insane I know, and it is NOT for everyone but just showing that you can save some cash by using it on the A7 bodies. Keep this lens for 7 years or more and you will make money if you ever decide to sell it. It IS one of the rare lenses that can indeed be considered a true investment. For example I bought a brand new F/1 Noctilux long before the 0.95 was released. I paid $3500 from B&H Photo. NEW. Today I see them going for $8000 if new in the box or true mint with box. Amazing. In 10 years the f/0.95 may be up to $18k or more. You never know, but Leica lenses have a history of appreciating over the years.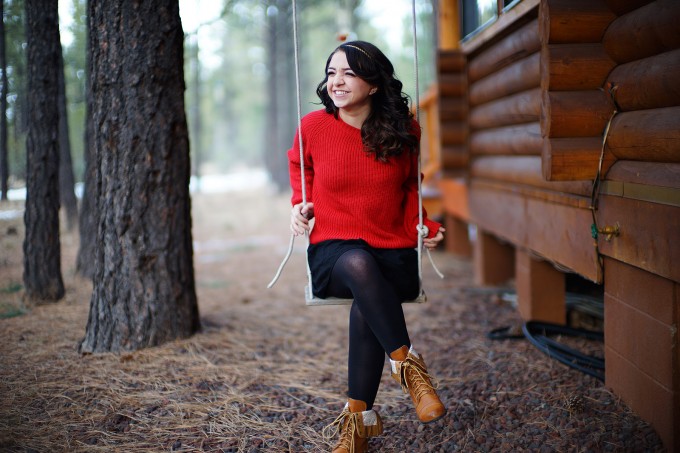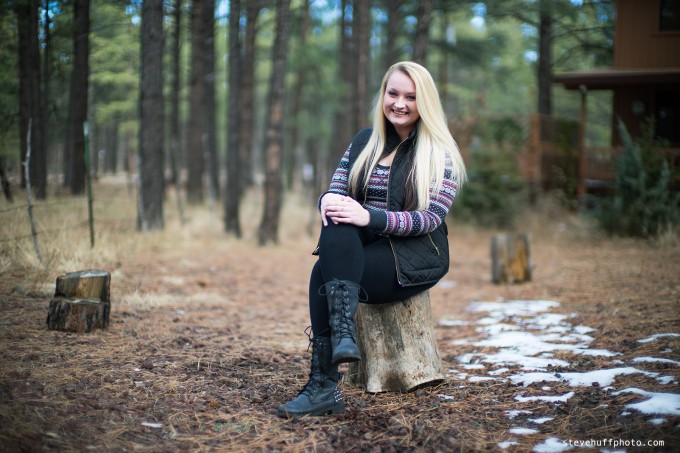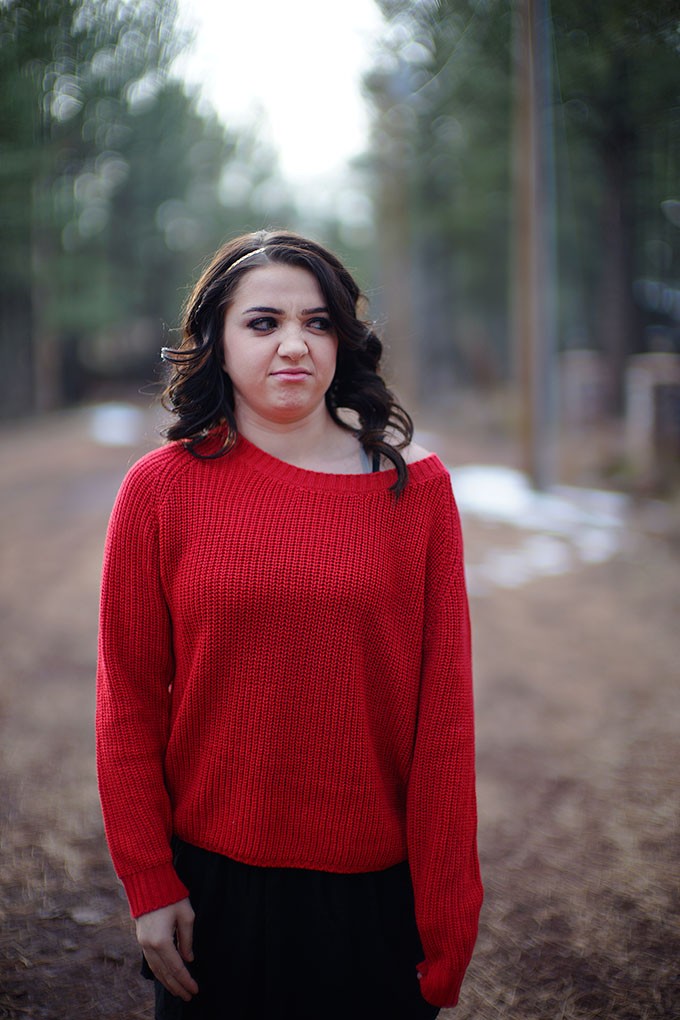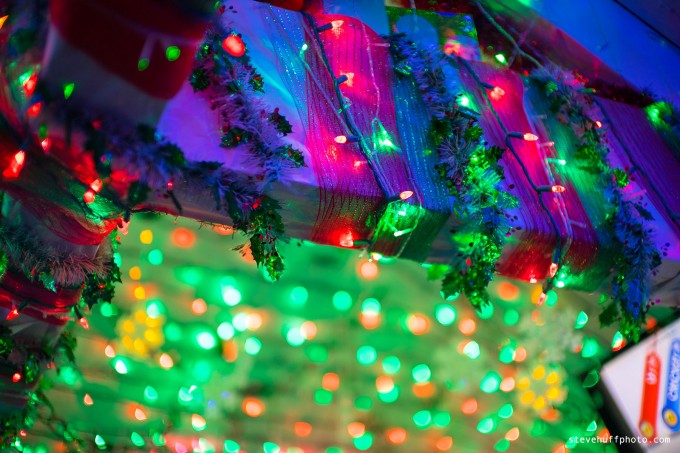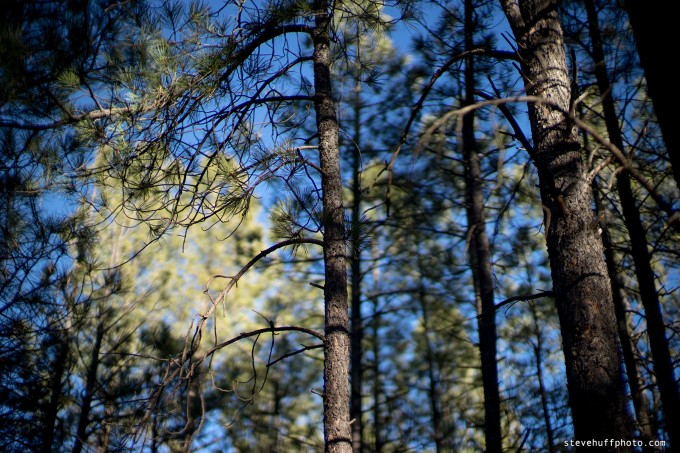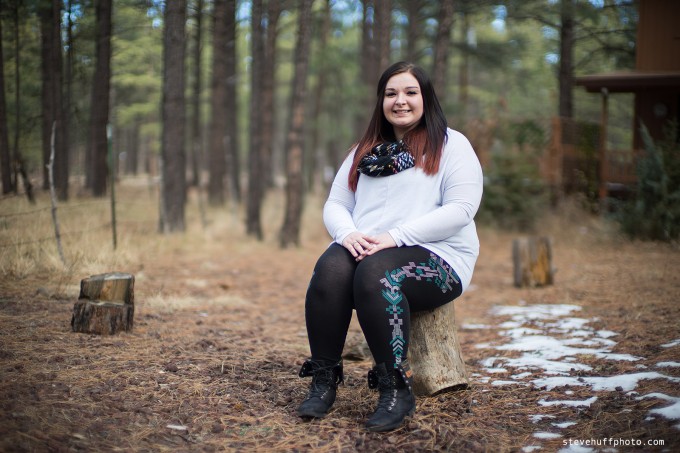 The three images below had filters applied using VSCO film filters – B&W is not a problem for the A7II 😉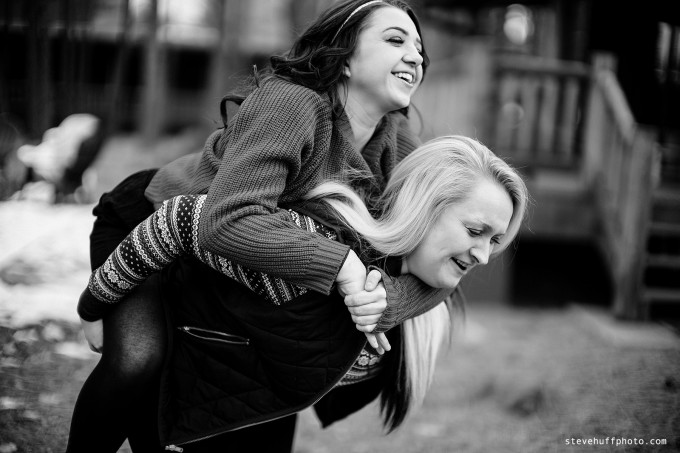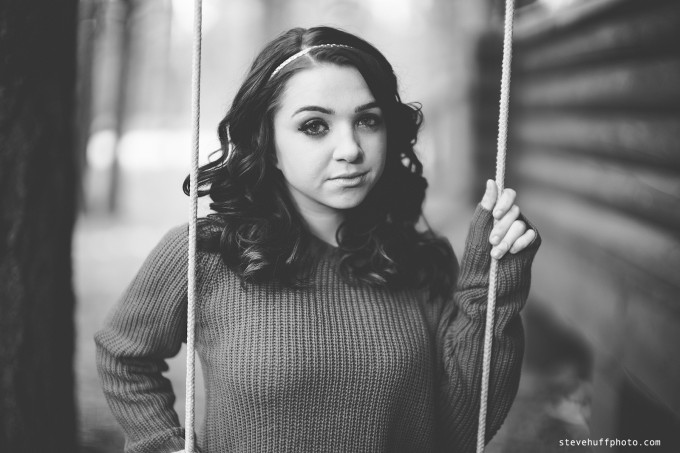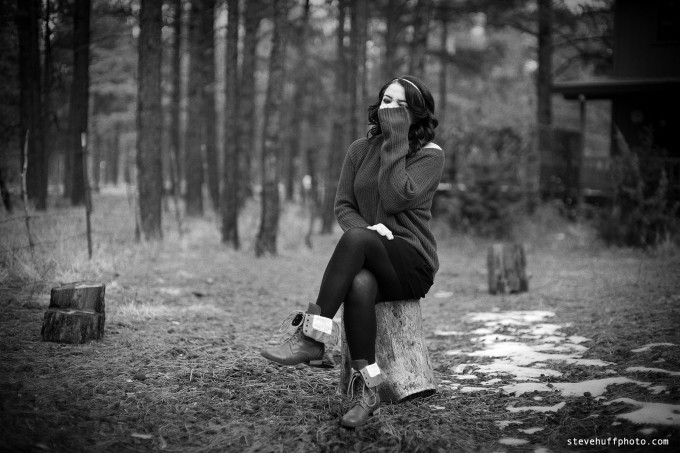 As you can see, the combo of Noctilux and the A7II seriously rocks. These were all wide open at f/0.95. When you stop down to f/1.4 you get the performance of a Leica Summilux ASPH. Stop down to f/2 and you get the performance of a Summicron but with the added benefit of the 50 APO colors, and the contrast of the Noctilux. To me, the Noctilux beats the old F/1 version handily.
The Bokeh of this lens is legendary, the stuff of fantasy and dreams. I have seen some pretty special photos with this lens when in super  talented hands. Get the light right, the mood right and the scene right and masterpieces can be made with this lens.
Things about the A7II that I wish would have been different
The A7II is one hell of a camera, and again, my "Camera of the Year 2014" but it is not perfect. Yes, the IQ is stunning. Yes, the 5 Axis IS is wonderful. Yes, the color saturation and depth of the 24 MP sensor is fantastic. Yes, the fact that so many lenses can be used and mounted is awesome. Yes, the new design and beefy build is welcomed and yes the video is stellar. Yes, you can shoot at ISO 8000 and up to 12,800 and get usable results.
But if I could make a change or two the 1st would be to the BATTERY. The battery life is not so hot with the A7II and seems worse than it does with my A7s. It uses the same battery as the previous A7 series but with the new 5 Axis IS being used, it seems that the battery life is even shorter. I found I needed a couple of batteries for a full day of shooting, and I am a light shooter. If you get the A7II I suggest buying 2 or 3 extra batteries. I bought 3-4 Vivitar branded batteries for mine off of Amazon and saved a bundle while getting batteries that work just as well as the Sony branded batteries. The link to the Vivitar batteries is HERE and what a deal it is. Just click it and see what you get for under $25..it's amazing.
So it seems the battery should have been made better. The Nikon Df battery is awesome and I wish Sony would develop something similar.
Also, I wish the A7II had the silent shutter of the A7s. I use it every now and again and while it is not mandatory it does help sometimes when you need ultimate silence.
One last thing…if the Auto Focus was maybe 15% faster it would be hard it fault at all. As it is, the Af may hunt in low light (The A7s does not) but the good news is that the Auto Focus is CRAZY accurate. I have never gotten a false AF hit with the A7II (but did a few times with the A7 and A7r). In low light it is much faster than the old A7 but not up to the A7s for low light AF. Still, its just as good if not better as most mirrorless cameras that are out these days. I have been testing the Fuji X100T and it has been frustrating the hell out of me with its constant AF misses (though the camera says it is locked). The A7II never has this issue.
The A7II and Sony Zeiss 16-35, a SUPERB wide angle for your A7 body.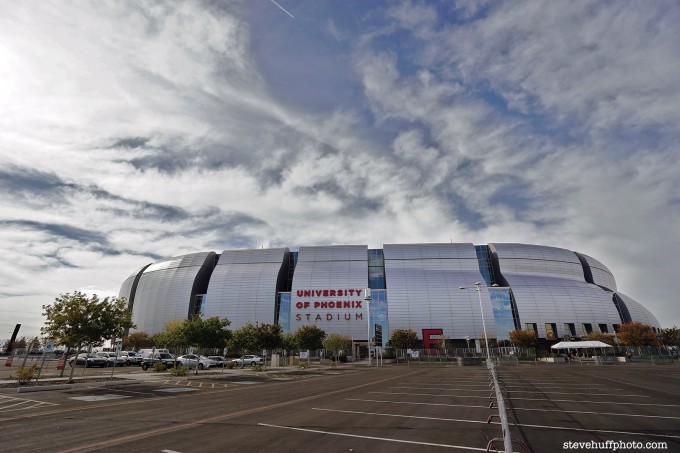 The Sony A7II vs the Leica M 240. 
Many have asked me this question lately and it is not an easy one to answer. The M 240 is a special camera with a special build, feel, emotion AND price. Coming in at $7k (deals can be had) and limited in high ISO and close focus and video use, it is mainly for those who want and love to shoot a rangefinder. The RF system makes the Leica M a 100% different camera to shoot than just about ANYTHING out there today.
The M feels fantastic, one of the best feeling cameras made today. The battery life is amazing, and the quality is superb. But, compared to the A7II, I feel the A7II can give better image quality, better color, and even more detail with 85% of Leica M lenses. Plus, the A7II beats the M in low light as well. Video? Sony 100%, no question. At the end of the day the Sony has a better sensor than the custom made one in the M 240.
All in all I find the only thing the M has over the A7II is the user experience and shooting ultra wide Leica branded coded M glass such as the 18, 21, Tri Elmar, etc. . Shooting an RF camera is a wonderful thing..a state of mind..an inspiration and brings passion into my shooting. I get some of this with the A7II but not as much.
At the end of the day, $1600 for an A7II that puts out better IQ and color and has more versatility is a steal compared to the $7000 M. Even so, I love the M. Always will. This is something that is personal preference and only you can decide. Have the cash? Buy both 🙂 Bank account suffering after the holidays? Buy an A7II and know you ill be getting image quality that actually surpasses the Leica M in good light, low light, high ISO, low ISO, with much better video capabilities (if that's your thing). I am not knocking the M at all, but I always speak the truth and 2 years after the M 240 arrived, we now have a camera from Sony that literally kicks its bootie in most areas, for 1/5th the cost.
Even so, the M will always have a place in my heart as it provides a "connection" to the user. It's a thing of beauty.
Night time, Sony A7II and Sony/Zeiss 35 2.8 – No issues focusing!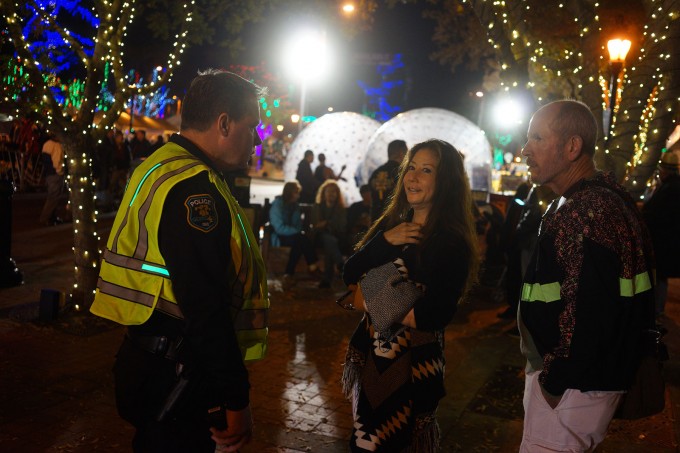 The Sony A7II Vs the Fuji X-T1
Here there really is no contest for me. I like the X-T1. I feel it is as good as it gets for Fuji, but for me, many of you know that I dislike the X-Trans sensor. The IQ from that sensor excels in perfect lighting but in anything other than that, it fails. You lose punch, sparkle, depth, color, and pop. You gain flatness and a dull sheen. I have seen 10's of thousands of Fuji images and I have seen some that blew me away (perfect light, natural or studio) and most, around 95%, are flat and dull to me. They are "nice" but lack depth and punch and seeing that the Fuji uses an APS-C sensor you will also lose out on other things such as using 3rd party lenses to their full potential.
For me there is no contest here, if I were offered a Sony A7II at $1698 or a Fuji X-T1 at $499 I would splurge for the Sony. The Sony is $500 more than the Fuji ($1698 vs $1198) for the body only but I always say "you get what you pay for" and this is usually 99% true. I'd rather spend the extra $500 and be 100% happy then spend $500 less and wonder "what if". I have learned that lesson in life many years ago.
With that said, the Fuji X-T1 is fantastic, and I feel Fuji's best mirrorless to date. It's fast, looks great, feels great, has great controls and some wonderful lenses. But when directly comparing, for me, I prefer the A7II in every way from build, feel, IQ, abilities, lenses that can be used, and so on.
To those that love their X-T1 that is awesome, as it can indeed put out some beautiful colors and images but for me, full frame will win out due to DR, Punch, Pop, etc. If there were no full frame Sony mirrorless, then the Fuji would be near the top of the heap but with the A7II and A7s, the Fuji drops below them for me.
You can read my X-T1 review HERE.  As you can see, I raved about it as Fuji got it right and it is something that will make any Fuji fan proud.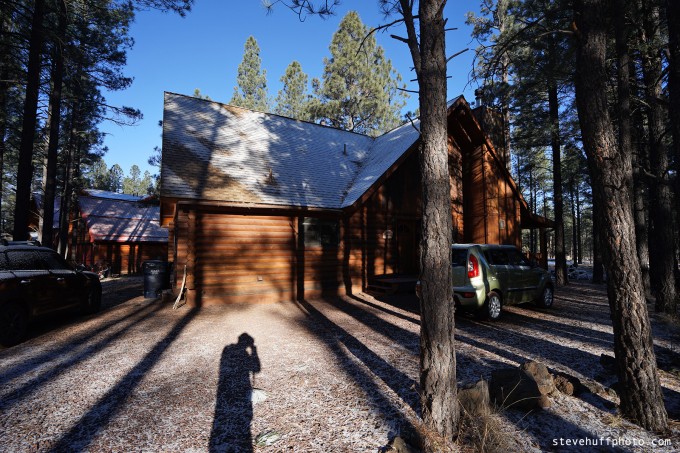 The Sony A7II vs the Olympus E-M1
Another AMAZING camera even two years after its release. The E-M1 is the pro grade Micro 4/3 and does just about everything right. The body is awesome, the feel is superb, the controls just work and the speed of this thing is impressive. The lenses available are 2nd to none and it was the 1st camera with 5 Axis inside. It's a jewel for sure and many poo poo'ed it due to the smaller sensor but this sensor in the E-M1 easily stands toe to toe with any APS-C sensor around except for low light ability. The one main weakness of the E-M1 these days is the high ISO performance which lacks. Shoot in low light at ISO 3200 and you will get noise. Low light is a great test for high ISO and while many reviewers test it in studio light (which is silly) the real test is using it when you would need it..low light. So the E-M1 falls short for low light work when compared to most modern day cameras.
Compared to the A7II you are saving $300 with an E-M1 (not much) but losing the full frame sensor, better high ISO capability and all that comes with this such as DR, less noise at base ISO, etc. To me, these two are much closer than the Fuji X-T1 and A7II as the E-M1 is one of my all time faves. I still own one. Will take a lot for anything to get me  to remove it from my collection. Even so, I can get more use, better IQ and color, and better low light and DR from the A7II for $300 more. I feel the E-M1 may need to see a price reduction to $999 in the very near future. Will be interesting to see what Olympus comes up with in 2015.
The Sony A7II vs the Sony A7r
The A7r has not yet been replaced and Sony may be pairing down the A7 system to the A7 and A7s and creating a "pro" A9 to replace the A7r. Of course this is speculation as I know nothing at all about what is to come but rumors have been pointing to this.
If choosing today I would take the A7II over the A7r, 100%. No contest.
The A7r is clunky, loud, slower, worse in low light, no IS inside, has inferior AWB and color performance, and has too many MP when they are not needed for 99.5% of people. Every aspect of the II beats the R for me, all of it. The body, the performance, the IS, the video, the experience.
The II is more responsive and again, quieter. The R is the loudest of all A7 bodies (no, they are not all the same).
So to those who asked which one I would go for, the answer is clear. The one I did go for over the R, the A7II. It's a more finished product and more enjoyable in real world use.
A7II vs the A7s
As for which camera I will use more, my A7s or A7II, that is hard to say as I love both. I see myself using the A7s in the low light scenarios or when I need the silent shutter. The A7II puts out such beautiful images in normal light that I may prefer it for my day to day shooting as it has slightly more oomph to the final image (though not a huge difference). Add in the 5 Axis, pro beefy build and feel and it bumps the A7s from daily driver to 2nd fiddle. Both have a place in my bag. The cool thing is the A7II is $1698 vs the $2498 of the A7s. That is quite the price difference so for new buyers I say go A7II. I own both and love both but if buying one it would be the A7II for me.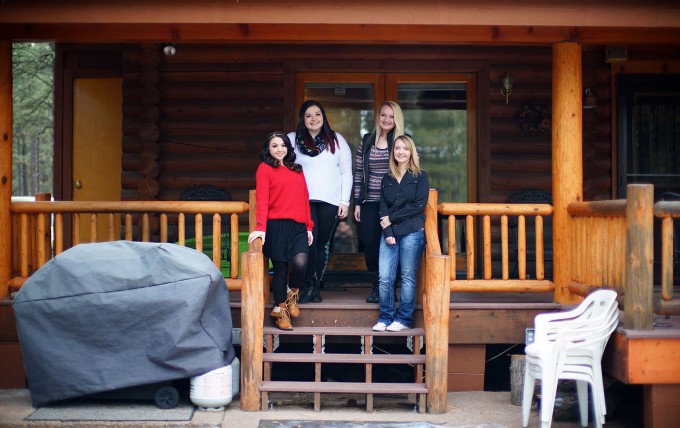 Pros and Cons of the Sony A7II
PROS (for me)
Fantastic build, better ergonomics than old A7
Button placement much better than previous A7
5 Axis IS really works well (for video as well)
Video is stepped up from A7
Weather Sealed
Can mount almost any lens made for 35mm (this is huge)
Improved color, pop, and overall IQ over A7
Faster AF and overall response than A7
Nice detail and sharpness
Improved OOC JPEGS means you could shoot this as a JPEG camera!
PRICE! $1698 is a GREAT buy. No one can say this is overpriced.
Same great EVF/LCD from previous A7 bodies.
Makes a great 2nd camera to a Leica M or A7s
Still smaller than the smallest DSLR's, MUCH smaller than a D800 style camera
More Sony Native lenses (and primes) on the way in 2015!
Still usable images at ISO 12,800, which is fantastic.
Sony/Zeiss 35 and 55 seem to take on a new life on this camera for some reason.
Worlds 1st full frame with 5 Axis IS!
CONS (for me)
Battery life is disappointing. Needs a better battery. 250-350 shots per charge. Should be 1000.
No silent shutter that is in the A7s – Boo.
In really low light AF slows down. My A7s is faster in low light.
Still no go for ultra wide Leica M mounts such as Voigtlander 15. Color issues with these lenses.
Can have Moire in certain situations as the sensor is VERY detailed and has loads of resolution (but rare)
Sony/Zeiss 16-35 – crisp and clean – This is a stellar wide angle zoom besting my old Canon 16-35 from back in the day, easily.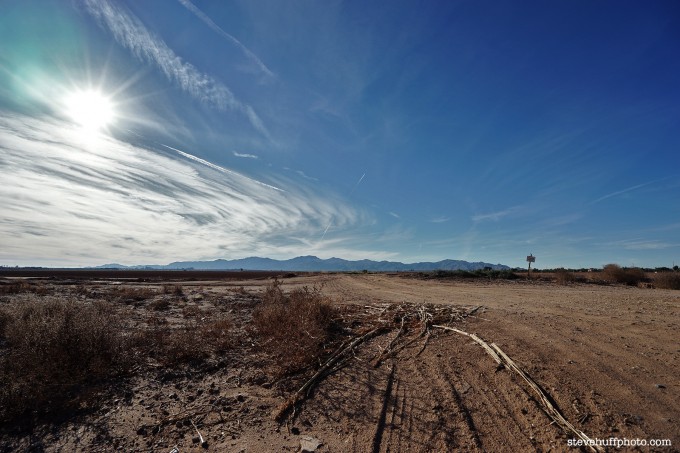 My Final Word on the Sony A7II
Sony is just hitting it out of the park lately (last 2-3 years)  – The RX1, the RX100, the RX1R, the A7 and now the A7s and A7II are all superb cameras that are pushing the tech and the experience up a notch compared to anyone else. It's pretty amazing what they have done over the last 3 years.
When the original A7 bodies were released I spoke with Sony about their passion for this project. Basically, I was told they are not holding back and will be pushing forward to develop this system, lenses and all, for the long haul. They have many lenses on the way in 2015 (and ten lenses already for the FE full frame A7 system within a years time)  and it appears they are just getting started. I had the feeling that this was their baby..the one they were banking on (instead of DSLR production) and from my experience, it is working.
The Sony A series update cycle seems to be on a 12-15 month thing right now since it has been just over a year since the A7 and we now have the A7II. I am guessing the A7r replacement will be the rumored "Pro A9" but believe me when I say it will be much more expensive and have a larger MP count. Many may want to hold out for that one even though right now it is all speculation and rumor (and no, I know nothing). Rumors say Feb 2015.
I was a fan of the A7 and A7r but did not buy one for myself after much thought. The things that held me back were slower than expected AF in low light, a teeny bit of clunkiness and in the case of the R, too noisy of a shutter and too high of a MP count for my tastes. When the A7s arrived I was in heaven as it solved these issues and became the most capable camera I have ever owned or shot with. The A7s, for me, was and is a game changer in the world of mirrorless photography and I am fine with nits 12 MP resolution as it does all I will ever need.
With the A7II Sony has done it again, and damn them! When a company releases a camera that is so good it motivates me to go out every day and shoot, then they have done something right. In 2014 it was a slow year IMO for stellar camera releases. Even the Fuji X100T failed to excite me (AF misses, X Trans Sensor, same old same old). The Panasonic LX100 failed to ignite the passion in me (massive lens flare issues, mushy details). It was not until the Sony A7s and now A7II that my passion was kickstarted in 2014. Passion, motivation and endless possibilities are what these cameras brought me. Sony is costing me more money…Ugh.
No one NEEDS a camera upgrade if you have one that works well already. I did not NEED an A7II as I have a few other cameras already. But when I saw what it could do, how it did it and the endless creative possibilities with it, I knew I WANTED it and the last few weeks have been so much fun discovering what this camera can do. To me, the price of the camera already was worth it for the joy it has brought and the many memories I created with it. Could I have done this with the A7s? Probably, but having the extra punch and 5 Axis in the A7II is what sold me. If and when the Pro A9 comes out looks like I will have THREE Sony cameras as long as it is not some crazy 50+ MP sensor.
The most impressive thing to me about the A7 series in general, especially the A7s and A7II is the fact that not only can we use so many cool lenses on these bodies to the lenses full potential, but now they are ALL stabilized with the internal 5 Axis IS. THIS is impressive and many blow it off as it is nothing, but to me and many others it is a HUGE deal. Many like to trash Sony because they just hate the name Sony. Many will never give this camera chance because they are stuck on Leica, Canon, Nikon, etc. That is the wrong way to look at it as the A7II is one hell of a camera. IN fact ,when I tested a Nikon D810 lately I found the Af to be OK (missed some shots), the body much too large and fat, and the weight an issue. The A7II performed just as well for me in every situation and did so while remaining light, small and with that 5 Axis IS. Again, a pretty big deal. The ability to throw on a tiny Leica 50 Summicron or Summilux, something that you can not do on a DSLR is quite amazing as well.
Yes you can do this on a Fuji but the results are MUCH different when dealing with APS-C as you will not use the entire lens so the lens character goes out the window. Overall, the A7II is a fantastic update and well worth the $1698 price tag. Doesn't get any better for this price, period.
2014 may have been a slow camera year but Sony came in and snuck this one in last minute. For me, nothing else released in 2014 betters it. To me, this is what I would have called the "ULTIMATE DIGITAL CAMERA" just 6 years ago. Today, I still feel it is just that and I can only imagine what Sony has up their sleeves.
I highly recommend the A7II. I had no issues with it besides the sucky battery life. Everything else is beautiful from the buttons, dials and ergonomics (for me), 5 Axis and IQ. 
No matter if you want to shoot the native AF lenses, Leica M mount lenses, funky mount lenses or anything in between the A7II is going to bring you beautiful image quality, fantastic low light ability, super nice video and pretty fast and responsive (but not the best) AF. Bravo yet again to Sony. I can not wait to see what lies ahead for 2015 as I expect the A7r replacement and near the end of 2015 an S replacement.
I will go ahead and say it…I have been reviewing cameras for 7 years. This Sony A7II is the most versatile, fantastic, useful and all around best priced for what you get camera I have ever reviewed. Bam! I also feel that the review image samples here are among the best quality I have put in ANY of my reviews in those 7 years. 
You can buy the Sony A7II at Amazon HERE or B&H Photo HERE. My two #1 recommended Sony dealers. 
–
A few more images below, 1st three should be from the Zeiss 16-35 with the 2nd one at ISO 12,800 outside at night…
ZERO NOISE REFUCTION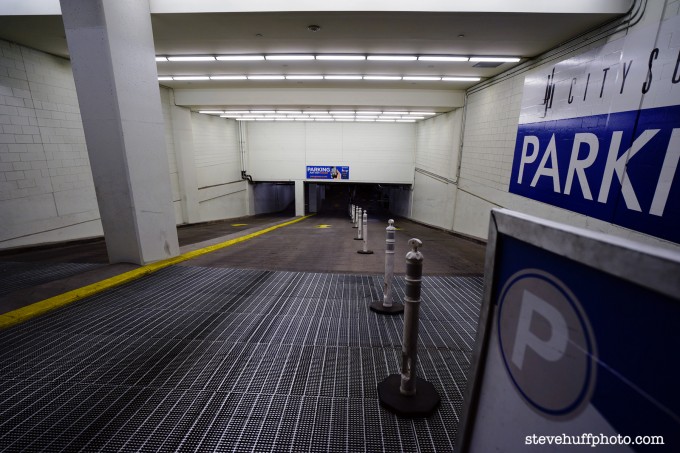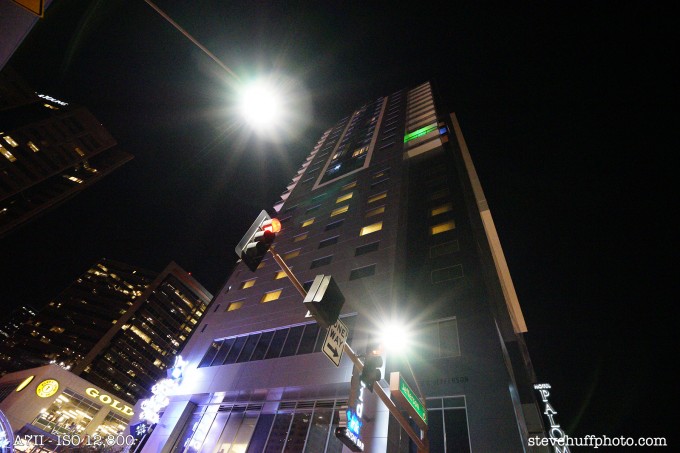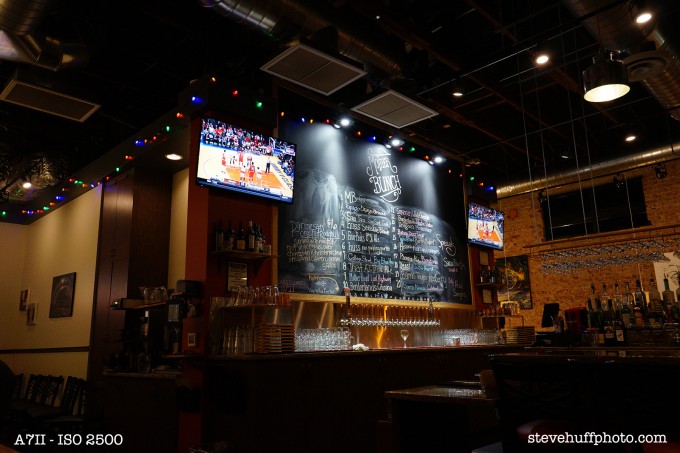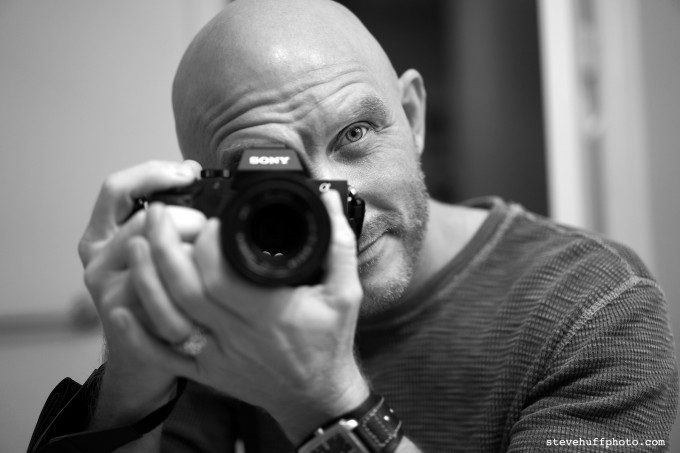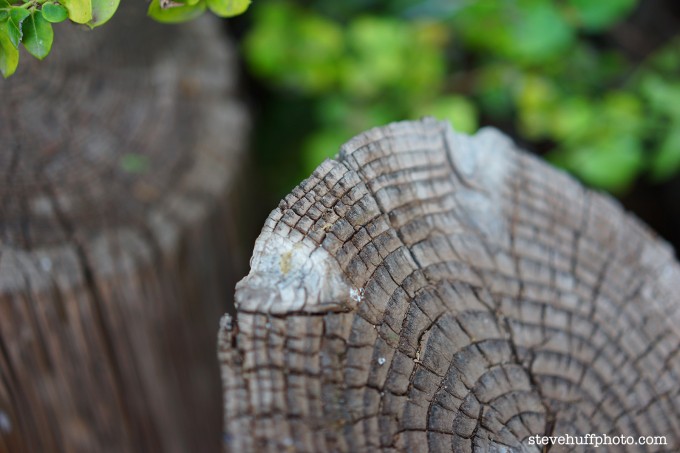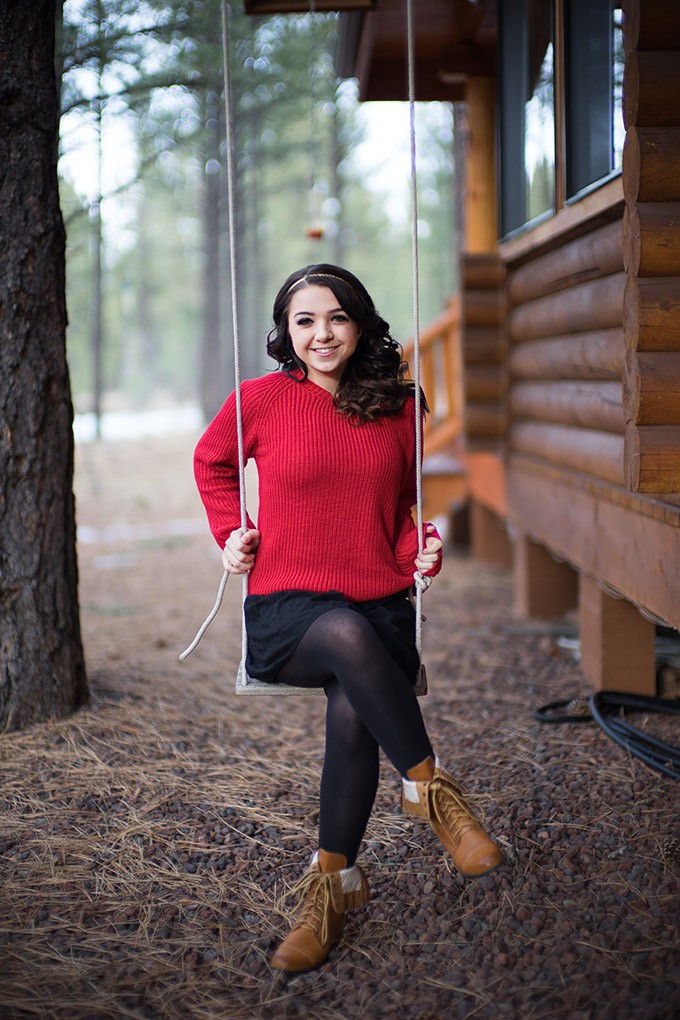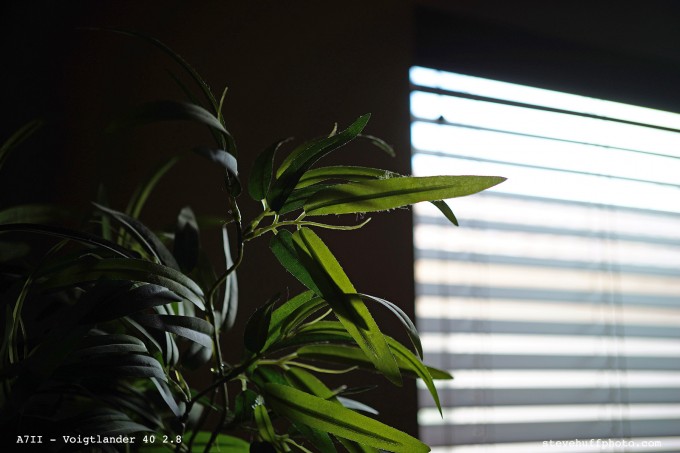 PLEASE! I NEED YOUR HELP TO KEEP THIS WEBSITE RUNNING, IT IS SO EASY AND FREEE for you to HELP OUT!
Hello to all! For the past 7 years I have been running this website and it has grown to beyond my wildest dreams. Some days this very website has over 200,000 visitors and because of this I need and use superfast dedicated web servers to host the site. Running this site costs quite a bit of cash every single month and on top of that, I work full-time 60+ hours a week on it each and every single day of the week (I received 200-300 emails a DAY). Because of this, I need YOUR help to cover my costs for this free information that is provided on a daily basis.
To help out it is simple, and no, I am not asking you for a penny!
If you ever decide to make a purchase from B&H Photo or Amazon
, for ANYTHING, even diapers..you can help me without spending a penny to do so. If you use my links to make your purchase (when you click a link here and it takes you to B&H or Amazon, that is using my links as once there you can buy anything and I will get a teeny small credit) you will in turn be helping this site to keep on going and keep on growing.
Not only do I spend money on fast hosting but I also spend it on cameras to buy to review, lenses to review, bags to review, gas and travel, and a slew of other things. You would be amazed at what it costs me just to maintain this website, in money and time. Many times I give away these items in contests to help give back you all of YOU.
So all I ask is that if you find the free info on this website useful AND you ever need to make a purchase at B&H Photo or Amazon, just use the links below. You can even bookmark the Amazon link and use it anytime you buy something. It costs you nothing extra but will provide me and this site with a dollar or two to keep on trucking along.
AMAZON LINK (you can bookmark this one)
B&H PHOTO LINK – (not bookmark able) Can also use my search bar on the right side or links within reviews, anytime.
Outside of the USA? Use my worldwide Amazon links HERE!
You can also follow me on Facebook, Twitter, Google + or YouTube. 😉
One other way to help is by donation. If you want to donate to this site, any amount you choose, even $5, you can do so using the paypal link HERE and enter in your donation amount. All donations help to keep this site going and growing!
 I do not charge any member fees so your donations go a long way to keeping this site loaded with useful content. Thank you!