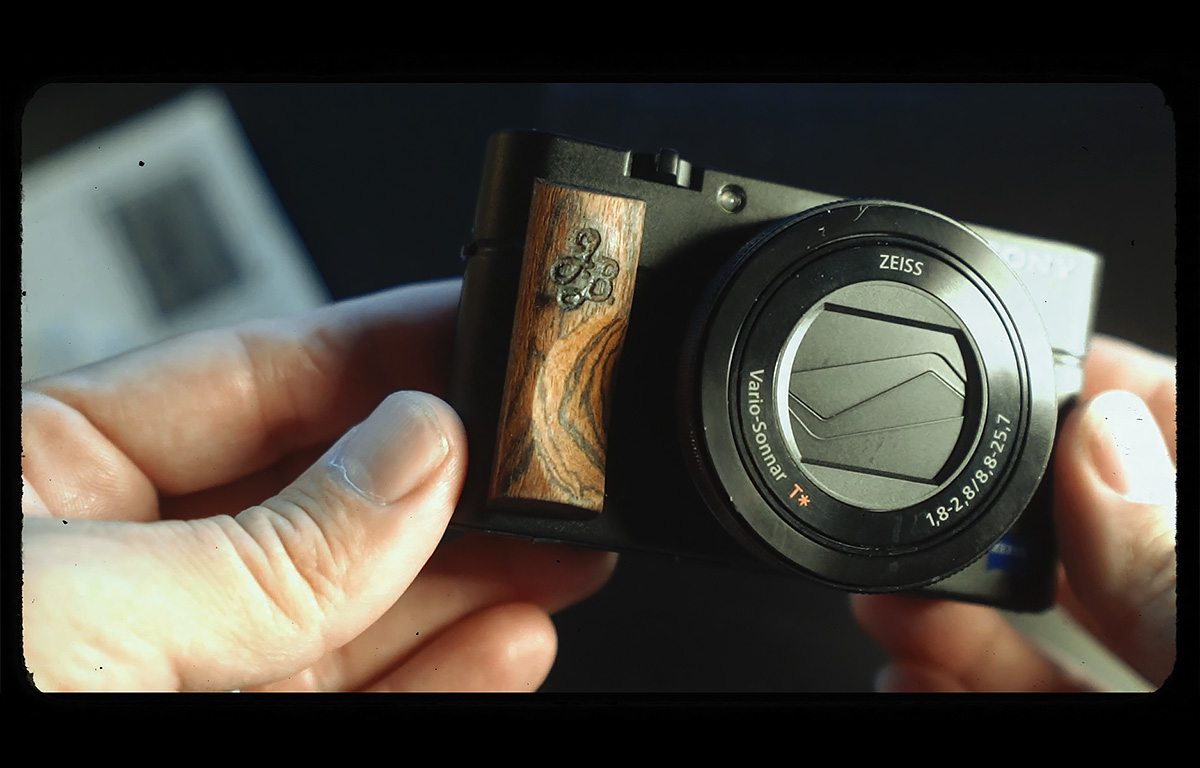 Cool Accessory for your Sony RX100 (all versions) for under $25
Last week I bought a cool accessory for my Sony RX100 MKIV, and it was under $25. Hand carved and made in the USA, and really helps with the grip of the small yet mighty camera. I am speaking of the JB designs Sony RX100 wooden grip. I bought mine in Zebra Wood which they appear to be out of on Amazon but either way, for the price, this was a great addition to my camera. On Amazon there are 56 reviews, and mostly all 5 star, so it's not just me who thinks this is a cool grip for your RX100.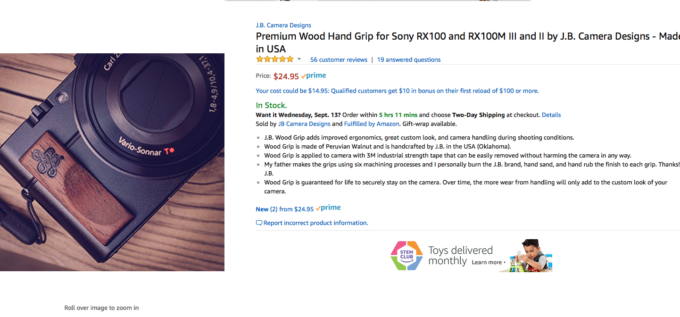 There are a few companies out there who make grips similar but this gives your black RX100 a "Hasselblad Stellar" look, lol. FOR about $1000 less. Hehehe.
I made a video so you can see me putting mine on, easy to do. But if you are looking for a grip for your camera, not much to say here other than I think this is a better option than whittling your own stick, adding some wood burning accents and buying some double sided tape (as someone suggest others do to save $5 on YouTube).
See this grip in the video below.
If you shoot with an RX100, and like the look of wood, this may be up your alley. If you do not like the look of wood, or do not need extra grippage, then this would not be for you of course ; )
You can buy this made in the USA grip from JB Designs on Amazon HERE.