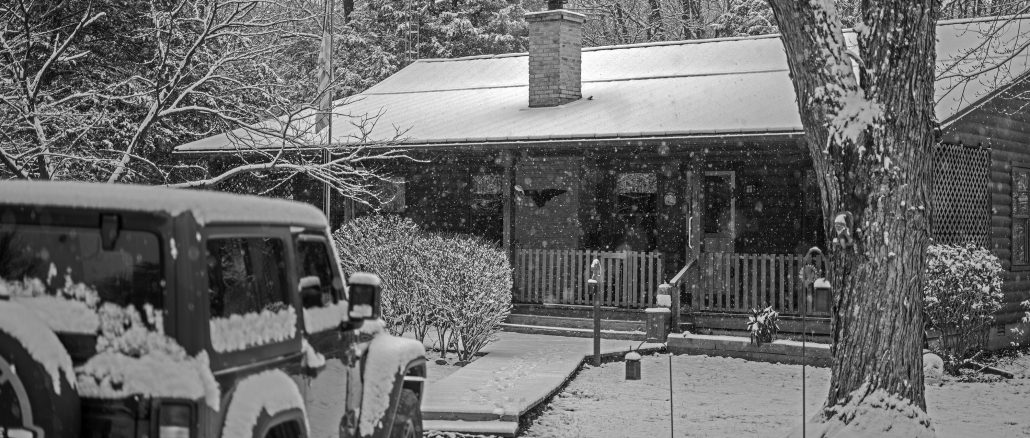 The Leica Monochrome M10. Is the latest version, the greatest version?
By Steve Huff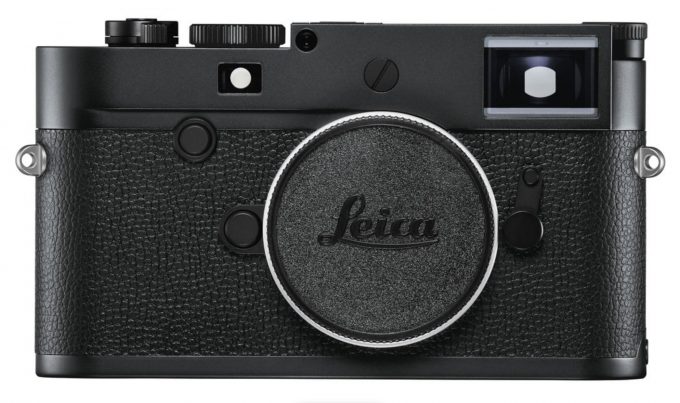 In this write up I will share images from the first Monochrom, the second Monochrom and this new M10-M. I will share my thoughts about them all, and talk about why some lust after these very special cameras. This is not a technical review as just about every single review out there of this camera already is, and it's not a new release. It's been out for a while. So I will focus on the artistic merits of the Monochrome in general and why you may (or may not) want one of these in your life.
Looking back at the original. These next few shots were taken 8/9 years ago with the OG Monochrom. I talked about it HERE, HERE , HERE  and HERE.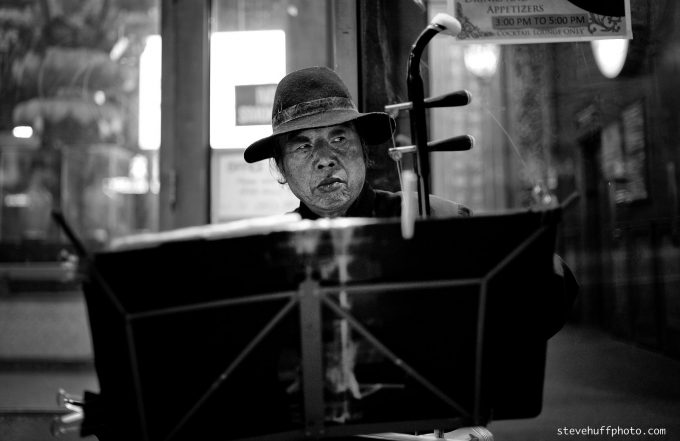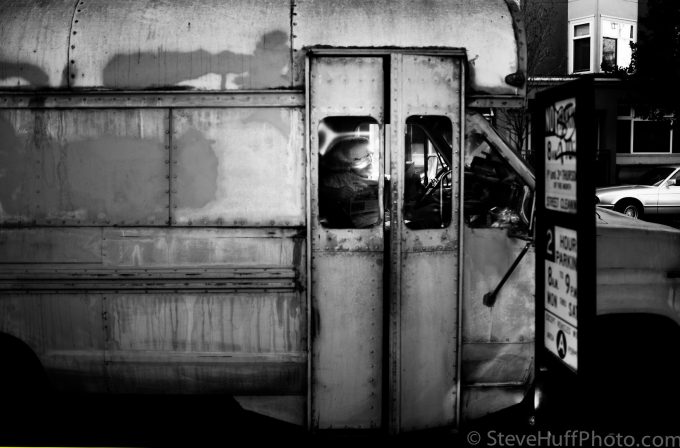 Leica recently sent me the newest black and white wonder, the M10 Monochrom a few weeks ago to try out. I never did get to even touch or try this camera when it was announced or released (and when the excitement and interest around it was at its highest) but that doesn't matter as I have one in hand now! Better late than never I guess.
Video on all three versions the Leica MM
I fondly remember my time with the very first Leica Monochrom
 and I remember having such excitement and passion for that camera. Back then,
many scoffed
at the idea of a camera with only a Monochrome sensor.
The argument went something like this:
A person against the idea: "We can shoot color and convert, why would someone pay this kind of money for a camera that limits all of our photos to B&W?"
A person who loved the idea: "But it's not the same. We can get more monochrome tones from a dedicated monochrome sensor, as well as greater detail. It will allow one to truly see in black and white like shooting film back in the day"
These arguments went on and on and on via online forums (which seems to be made for disagreements) but that was many years ago now. Today many have accepted the fact that this camera is indeed a special creation and not for everyone. It's also so much different from shooting a traditional camera like a Sony. As I sit here now with the third version of this camera in my hand, I am curious if it still has that special something to get me excited about it. Times have changed since 2012. We now have so much tech in cameras for so much less $$ than something like a Leica M can bring. Then again, as we know my friends, it's not always about the newest or latest and greatest tech. Even so, the masses will always go for a Sony or Canon before a Leica but if you ask me, that is what makes shooting cameras like this special and unique. Sony is saturated. Canon is saturated. Everywhere I go I seem to see a Sony or Canon camera being used. I do not like being like everyone else : )
I was very excited with the first MM (M Monochrom)  in 2012, and even flew to Berlin to check out the launch and talked about it HERE. It had something very special about the way it rendered an image. Not sure what it was but there was something unique about that very first sensor. Maybe it was the fact that it was a CCD sensor, or maybe the fact that it was only 18 megapixels. There has always been something interesting to me about a big full frame sensor with a low megapixel count. Those big fat pixels seem to do something different to the results or maybe it is just in my head or my brain. I used to love the images I got from the lowly 12 MP Sony A7S (the OG) before Sony took over the world. I also loved my old Nikon D2hs back in the day when almost everyone trashed it. That was only 4 MP! That sounds so old school 4 Megapixels) like it should be from 50 years ago, lol. Could you imagine a pro camera released today with 4MP that cost $5k?
Back to the Leica. The second Monochrom was released in 2015 and it upped the ante with 24 Megapixels and a new CMOS sensor. I talked about it HERE, HERE and HERE. 
These next five were shot with the second version of the Monochrom back in 2015.
This second version of the MM was based off of the M 240, which to this day remains my all time fave digital M (The M240 review is HERE). I think that is due to the time, and where I was in life with making memories of my son, my family and friends, and traveling more than ever. It is not technically the best M but it holds a special place in my heart for the images I shot with it at the time. So many fond memories indeed, and for me that is what all of this is about. Making memories that we can look back upon as we grow old to remember the times in life we would have forgotten if not for the camera we had with us.
The first MM was based on the M9. Not sure what it was but that second Monochrom did not give me the same warm and fuzzy feeling as the first when I used it (even though it was technically superior). To me, the second version with the new CMOS sensor seemed to render a lot like an M24o file that was converted to black and white. Not quite but it was close in my tests. It was still an upgrade to the original MM in many ways, for most who shot with it. The battery lasted longer, the LCD screen was much improved, the sensor offered more megapixels and yes it was still a dedicated Monochrom sensor camera for the black and white purists out there. Some argued it lost some of the snap of the original. Did it really though? When I look back I do not think it did. Could have been the mental thing (CCD vs CMOS) and that debate was going on that the time.
Many of us who shoot stills, and are a bit older, have fond memories of shooting black and white film, which is absolutely timeless. I can look back at old B&W film shots all day long as they have that something special about them. Again, the very first Leica Monochrom had this something special. I felt the second one lost some of that, but still offered a unique black and white way of rendering a file that one could get close to with a color sensor but not quite.
Monochrome images have a way of speaking to some of us, and it's strange to think that is true but it is. Why would we want to take away color from life or from photos? Well, again, it's an emotional thing, a vintage thing and a memory thing. For some of us, just knowing we have a dedicated camera for B&W imagery that can go beyond what a color sensor gives us makes us happy and gets us up and out using said camera.
A few from the newest M10 Monochrom (click for larger). This one has a whopping 40 megapixels compared to the 24 and 18 of the previous bodies. With Covid raging so hard right now in the USA, Debby and I have been staying at our new property isolated. So slim pickings for photo samples! 
I feel the Leica Monochrom series has been successful due to the way it tugs at our heart. The way it is so sleek, so muted and beautifully designed. The minimalistic nature of it all just makes us want to grab it and shoot it! When Leica sent the Monochrom M10, they also sent the latest and greatest color M, the M10-R. While I have had both available to me, I seemed to grab the M10M most of all on those days when it was not too cold to venture out. Was it speaking to my heart without even realizing it? In fact, it was hard for me to want to pick up the M10-R when the M10-M was here because I know the beauty that B&W imagery can bring (of course when it is in better hands than mine). It makes me want to be better at seeing the shots and getting the image. It does inspire you to want to be better. To me, that is something not all cameras do. Not sure if I am abnormal but I only truly love cameras when they offer me something unique or special. It is why I own a Leica SL, a Hasselblad 907x, a Red Komodo, etc. To me, cameras like these are timeless and the Monochrom belongs in this camp.
I know some of you out there are wondering why this camera exists yet there are others out there who have been saving their pennies with the hopes of one day owning a camera such as this. Coming in at $8300 for the body only, this is not a camera to take lightly. In fact, one has to think long and hard about this kind of purchase. Then again, some of you will just know you want it. You will KNOW. Some photographers have a black and white vision, and this is a perfect camera for those who do. When shooting black and white you really start to learn how to see differently when you are out and about with your camera in hand. It's another one of those unique experiences.
A few more from the M10-M
There is one thing I hope to see in the future from Leica and their M cameras though, and that is to get rid of the mechanical RF design once and for all (or make two versions). I used to LOVE the idea of the Rangefinder and rallied against changing it many years ago. Today though, after years of mild frustrations with focus drift of the rangefinder I would much rather use a camera like this with a gorgeous high res EVF like we see in the SL2. Sure, we have an SL2 and SL2-S for that…EVF shooting…but the SL is not a Monochrom, nor is it M shaped. The design of the M is the largest draw for me. The small slim size, the full frame sensor, the unique simplicity of it all. I feel Leica should have an EVF version of the M. Maybe the M10V (vision) and keep the RF version as an M10C (classic). If they do this, I would buy another M without question. I just love my EVF and even the old SL still looks mighty fine when shooting, and I never miss focus, ever ; ) Now that I am making requests…how about a Monochrome SL? Black it out completely, keep the 24 MP sensor and maybe add something special with it. Just a thought. Hmmmm.
I have enjoyed my short time with the Leica M10-M indeed but I still love my color. If it were not covid times right now, I would have travelled with this camera and used the heck out of it. While I am very far from any kind of street shooting these days, I am not too far from some very cool scenic shooting. I predict in 2021 whenever we get this virus under control with the vaccine (let's hope) that there will be surge of travel, of excitement, of smiles, of happiness and I also feel the camera industry will come roaring back selling more than ever. For now, it's a weird time to talk about a $8300 black and white only camera but I have realized that it is better to sit down and write and take photos then to NOT. It keeps my mind fresh and alive and this Leica Monochrom had me smiling with enjoyment each time I shot with it. Almost as if it were therapy.
Do I feel this is the best Monochrom? YES without question. The sensor Leica uses here is top notch, and delivers results more akin to the first version than the second. It's the slim body style of the M10 and offers all of the advancements of that body. If you bleed monochromatic blood, if you love classic black and white imagery, if you are ok with using a rangefinder and are aware of the tune ups to your camera that may be required then I can say that the M10M is a lovely black and white only camera. It's about as unique as it gets, even 8 years after the idea came to be with the very first version.
You can buy (or read more about) the M10M at B&H Photo HERE!