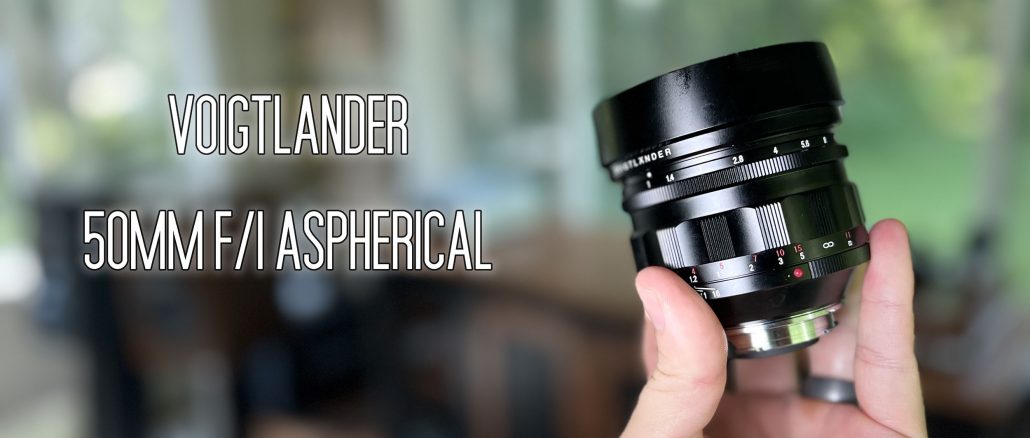 The NEW Voigtlander 50mm f/1 Nokton Aspherical Lens Review!
By Steve Huff
My Video Review
It's been a while since I had a lens in for review but when I found out about the new 
Voigtlander 50mm f/1 Aspherical Lens
, I knew I would have to give it a spin. It's funny because one of  the first reviews on this site in 2009 was on the original
Voigtlander 50mm f/1/1 lens!
I have to say though, things have changed over the last almost 15 years.
This latest version of Voigtlanders fast 50 is magical and reminds me so much of the original Leica f/1 Noctilux, but a touch better. 
The lens on a Leica M (from the CameraQuest Website HERE)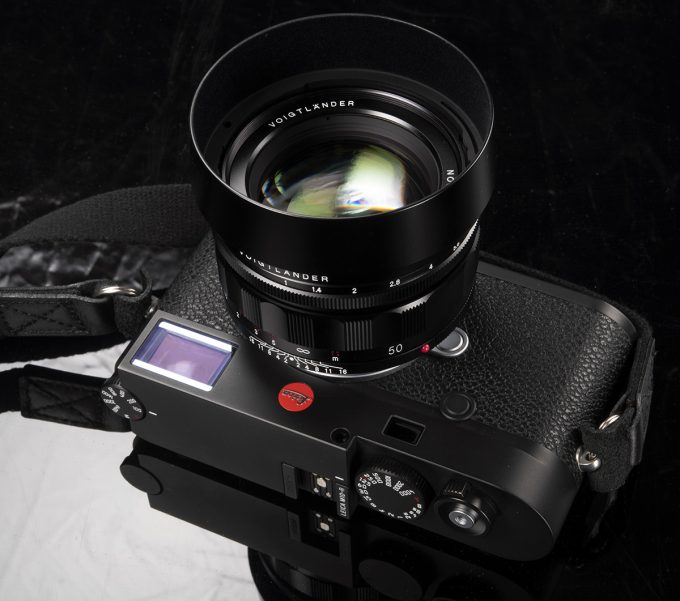 I have always loved fast aperture lenses but only when they produce organic looking images that have lovely colors, some decent contrast and just enough sharpness to bring details out. I like my lenses to paint with a broader brush, meaning I am not a fan of sterile lenses. I am also not a fan of dull lenses. Some lenses that are out there that come in for super low prices but promise fast aperture performance are pretty subpar. Dull color, bad bokeh, and not sharp when wide open. I see many lenses that are "fast" in M mount these days but after trying a few in the $100-$400 range I have usually been let down by them.
Either the build, the softness, the weird color. It's why these days I stick with only two brands of M mount lenses and Voigtalnder is one of them. (Leica is not). These days Voigtlander lenses are a plenty and they are also made to a better standard than they were back in 2009. They offer better colors, better sharpness, and better bokeh. As for build, I have never once in life had an issue with a Voigtalnder lens. They are well made and feel great in the hand.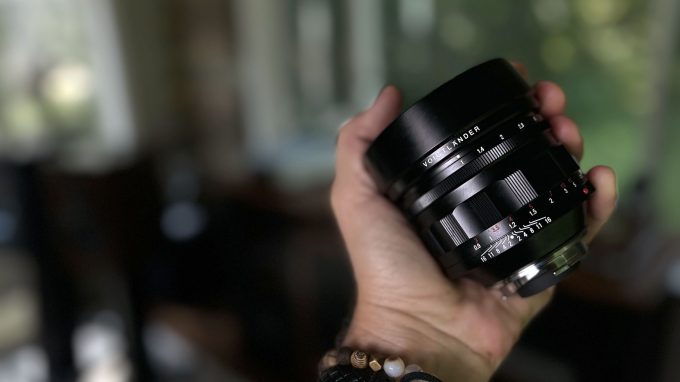 I remember reviewing the original Voitlander 50 f/1 and back then I also owned the treasured Leica Noctilux. That old version of the Nokton came close to the Noctilux but wasn't quite there. It didn't have the magic, the shine, the glow. The good new is that this new version does, and then some. 
Shot at f/1, wide open on a hot sunny day. Here I had the M mount lens attached to the stunning Nikon Z8 via an adapter. Was a breeze to focus with the Z8 and the sensor here provides plenty of pop! Click image for larger version.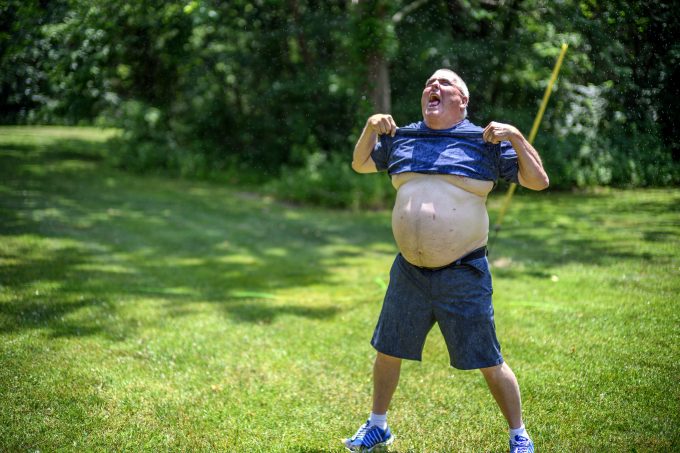 This lens is made in Leica M mount which is my favorite mount to buy. In fact I will rarely actually purchase a lens today that is not in Leica M mount. 
The reasonI love M mount lenses is that I can use it on just about ANY mirrorless modern day camera and this is how I prefer to shoot M lenses these days. I'm no longer a Leica M camera fan as I have had too many issues with them over the years. When you pay nearly $10k for a camera you expect it to work day in and out, that's all I will say. These days I avoid issues by using mirrorless cameras, which IMO are the best way to enjoy these kind of lenses.
I truly enjoy the modern day crop of trouble free cameras from Nikon, Sony, Leica (SL) and Canon. I love them all really but my all time favorite camera system has always been the Leica SL. Yes, I still adore Leica but not for their M cameras. Rather, I am a big fan of the SL system (for M lenses).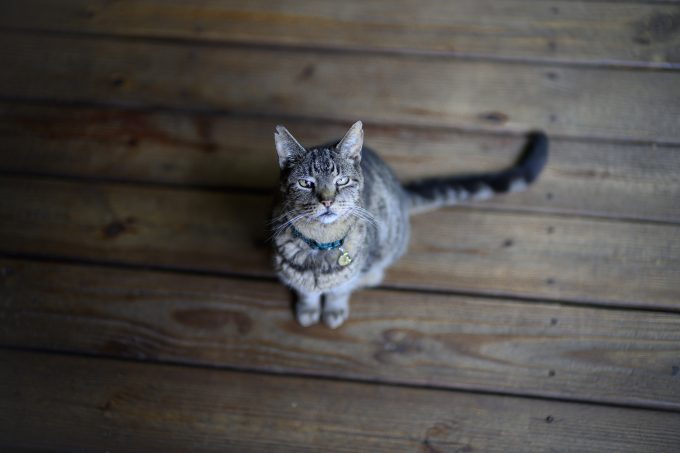 From the original SL, which I still adore and own today, to the SL2S which is the current model being sold by Leica. The SL cameras are always solid, simple and works of art themselves . I am certain Leica will release an SL3S within a year that includes phase detect AF and some improvement. Even so, even that original is a gorgeous camera that takes beautiful images with its own unique color profile that is different from the SL2's of today in 2023.
Even though I loved and owned an SL since the original was released I recently sold my SL2S after owning TWO of them since launch. Well, one was the reporter edition that I added to my black one. I sold them both but not because I did not like them, in fact I loved them. I just decided I wanted to explore other options and whatever I chose would need to do double duty for a 2nd video camera (with great AF).
I'm now evaluating the Nikon Z8 from B&H Photo and it's been a supercharged experience, even when using a manual lens. I'll have more on this soon but this lens was used mainly on the Z8. I did shoot it on the SL2S as well. Both were beautiful experiences.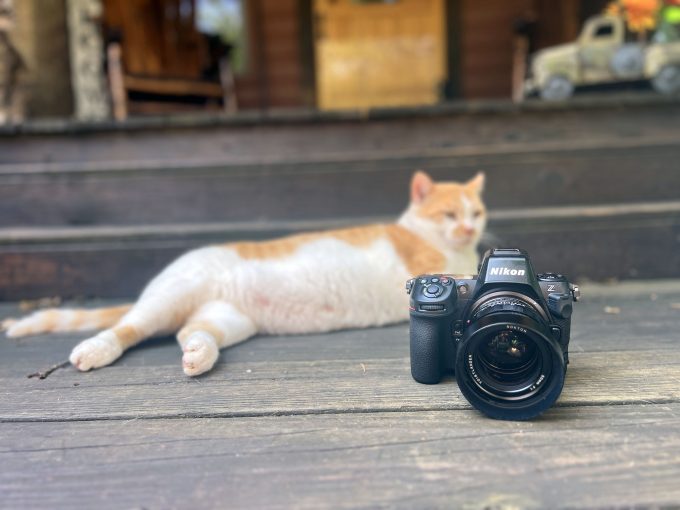 This lens from Voigtlander really took me back to the days in the late 2000's when I was so excited to test every lens I could. When I was out and about daily in the city of Phoenix AZ taking photos. It brought back memories of when I sat at my desk daily to write articles right here on this website. Over the years I have become a bit disenchanted with cameras and even lenses (I feel they peaked a few years ago). So many are being made, so many are the same as what has come before. There are only a few photo products that stand out to me today but I no longer chase tech like I used to.
Instead I enjoy a slow life. A peaceful life. I only write about or make videos about things I love and have experience with. Just give me one great camera with one great lens and it can be my one and only.
For me, the 50mm focal length has been a staple. I have always had a fast 50 and will always have a fast 50. Some of them are truly in the "greats' category.
THIS LENS IS ONE OF THEM. 
Click images for larger versions. Shoot with the Nikon Z8 and the 50 f/1 Aspherical. This reminds me so much of the original Noctilux. No, it's not the same. I argue it's better.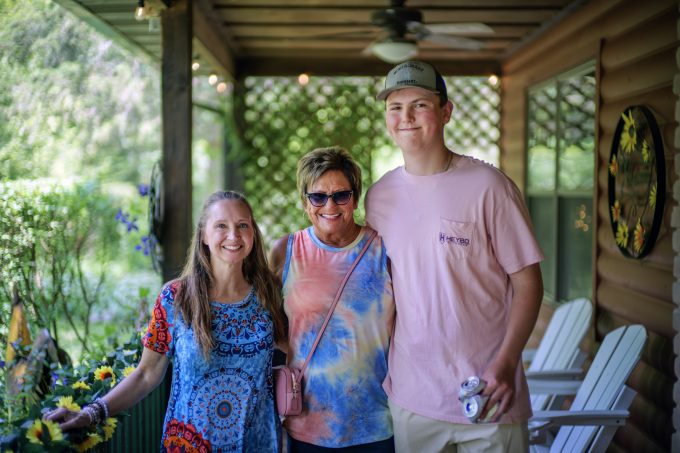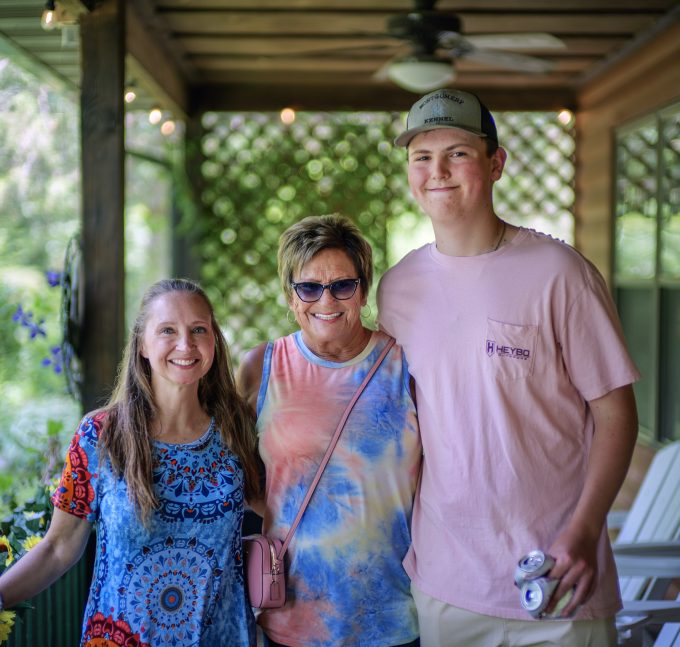 These days I am not into doing sharpness tests as I have been there and done that. I'm not here to try and sell you anything either. I just want to talk about this lens a bit as it's one of the first ones that I have used this year that pumped up my excitement, passion and love for these kind of lenses. It has awoken me from my camera slumber and has me out taking more and more images again FOR THE FUN OF IT.
This is an artists lens but not one that will provide low contrast mushy images. This lens has just the right amount of sharpness wide open and only gets more sharp as you step down. The color can vary depending on the camera you use but on the Nikon Z8 everything is looking amazing. On the SL2S, same thing. It feels right at home on the SL2S and feels remarkably great on the advanced Z8.
Both shot wide open at f/1. The way this lens draws the scene is just fantastic. Nikon Z8 (which is in for review) 
The feel of this lens is very nice. Below are some images of it on Leica M cameras courtesy of CameraQuest. You can see it is much smaller than the Leica f0/95 Noctilux. This is great as it keeps the weight and size down, which is always nice. That Leica is a beast! While the Voigtalnder is not to the exact quality of the Leica f/0.95 for me it is close enough as it's a mix of the OG and Modern Noctilux IMO. The $9,000 savings is also nice.
When I first received this lens from Stephen Gandy over at Camera Quest he seemed excited about it. I say that as I haven't heard from Stephen in quite a long time and he contacted me out of the blue asking if I would like to test this lens. Since I was super curious about it, I jumped at the chance and hoped it would be something that was worthy of spending hours of my time to write about.
When I started using it on the Leica SL2S I was falling in love with a lens for the first time in a long time. When I slapped it on the Nikon Z8, at first I wasn't a fan of the Nikon experience. As the days and weeks went on, I started to really enjoy the Nikon Z8 experience just using manual focus and not even exploiting the Z8 superpowers of speed and focus. It was a really nice experience and the sensor on the Z8 is stunning.
The EVF of the Z8 has grown on me and I feel it is one of the better EVF's I have looked through. While not the highest in resolution, it's smooth as silk and looks remarkable. Not everything is about RESOLUTION! It made this lens easier to focus than the Leica. Wow! Will I convert over to the Nikon Z8? I just may but haven't decided yet. It's a bit "DSLR" in size and shape and the menus are insanely crowded. Even so, the photo and video quality have been remarkable. This lens is a winner on either the Leica or the Nikon which tells me it will be a winner on a Leica M, Sony, Fuji, etc.
Click for larger. This one is of Debby and I processed it to give it a 70's vibe. This was shot at f/1, wide open. This is where I would just glue my aperture to as this lens is made to be shot wide open.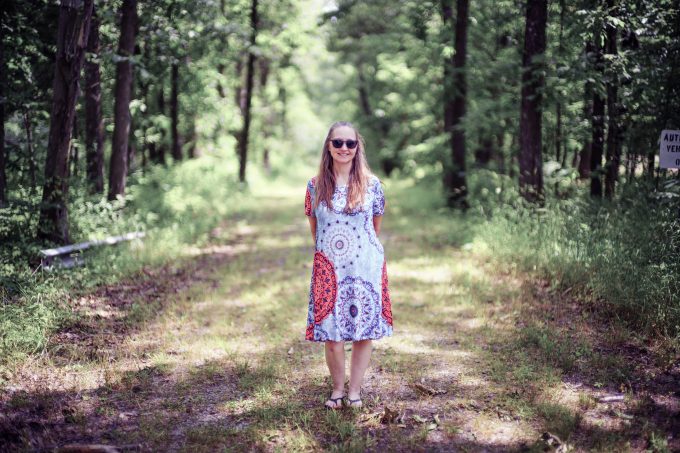 It has been a treat shooting this lens and if I could afford to spend $1800 right now on something I do not NEED, I would keep it without question.
This is a lens that is well made, small for what it is, easy to focus and offers up beautiful performances when shot wide open at f/1. It does sharpen up as you step down as well making this a lens something that brings the best of both worlds in a 50mm lens.
The least lens I briefly wrote about was the Leica 50 F/2 SL Summicron that is eerily close to the $400 Panasonic. I LOVED That lens but it just doesn't have the vibe of the Voigtlander F/1 which is more ethereal, lovely and organic. The Leica is more precise and sharp. Pick your poison. The Leica is nice though, but it doesn't have the creaminess off the Nokton.
I have always loved lenses that allowed me to express my artistic side. It's why I have owned some of the greats over the years from Leica and Voigtalnder. Even so, todays Voigtlander offers amazing performance and some lenses just about equal the Leica variants. These days I would not personally buy a Leica M lens as the price is just ridiculous and no one is going to know (or care) what you shot an image with anyway, unless they are a fellow gear head. I do not buy for the name, I buy for the experience and I have to be honest here. These modern day lenses from Voigtlander are the best they have ever made and sell for a fraction of what Leica does. Even so, you must like the character of the lens enough to want to own it.
This lens is all about character. 
Click the images for larger and sharper versions! ALL AT f/1!
If you own a full frame mirrorless camera and are looking for a Noctilux type of lens that will not drain your wallet then you must take a look at this Voigtlander 50 f/1 Aspherical Lens. It's one of the coolest lenses I have used over the last 15 years and well worth the $1799 asking price. It also comes with a hood. It's just as cool as the old and newer LEICA Noctilux but with a slightly different flair. This is not a lens for perfectionists either. You have to love creamy background filled with smooth bokeh. You must enjoy images that pop in a 3D way. You must enjoy the manual focus experience as well. Lucky for me, I enjoy all of that!
This lens is a winner from Voigtalnder. I wouldn't pay more for any other 50 f/1 lens today. This is the one.
WHERE TO BUY?
The best place to buy this lens is direct from Cameraquest HERE. 
They also sell it on Amazon via Prime HERE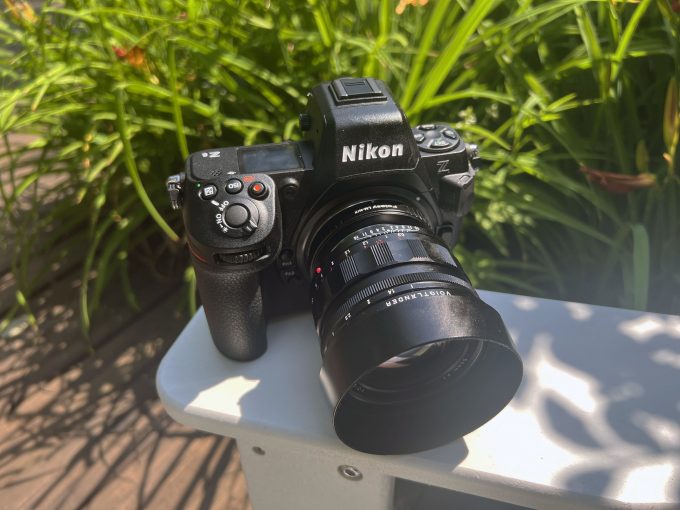 SPECS AND INFO
Voigtlander NOKTON 50mm F1.0 Aspherical
Front Aspherical Surface GA (Grinding Aspherical) for higher temperature higher refraction glass than molded method floating Lens Elements for optimal optical performance. Two Aspherical Elements , 12 Aperture Blades for Beautiful Bokeh, Reversible Metal Bayonet Lens Hood Included believed to have the least viewfinder intrusion of any 50mm F1 or faster M lens with short 55mm length.
Main Features
Unusual high performance GA Grinding Aspherical surfaces
Manual rangefinder precision focusing
Enhanced performance with two aspherical elements and four aspherical surfaces
Floating Lens Elements for Outstanding Performance
12 aperture blades optimized for
Extremely solid and durable all metal lens barrel
Manual focus for precise focusing
Easily adaptable to mirrorless cameras including Sony FE, Fuji FX, Fuji GFX, Nikon Z, Leica L
Specifications
Focal length 50mm
f/1 to f/16 Aperture Range
9 lens elements in 7 optical groups
close focus .9 meter – closer than most 50mm F1 or faster lenses
62mm filter size