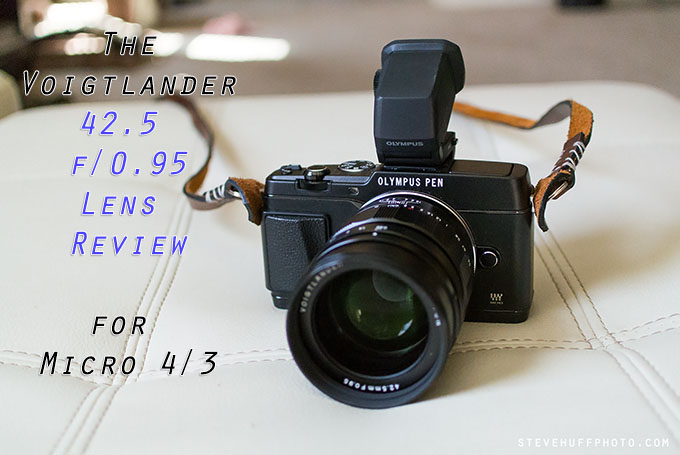 The Voigtlander 42.5 f/0.95  Micro 4/3 Lens Review
By Steve Huff
Thanks to Camera Quest for sending me this lens one day before it was even released so I could review it. 
Ahhhh, super fast 0.95 aperture glass. You gotta love them even if they are built like a tank and heavier than you really want to go with a mirrorless system that is supposed to be all about high quality in a compact package. Yep, Voigtlander has done it again completing a trio of uber fast 0.95 aperture lenses with this new 42.5mm f/0.95 lens. It is large. It is heavy. It is beautiful. Lenses with a fast aperture of f/0.95 used to be unheard of until Leica designed and released their masterpiece Noctilux f/0.95 a few years ago. Ever since there have been a slew of fast f/0.95 and faster lenses released by other manufacturers showing that yes, it can be done and yes, it can be done for less. They may not be 100% of a Leica lens but they are at least 80%, and that right there is a great feat of engineering by these companies.
[ad#Adsense Blog Sq Embed Image]
Voigtlander is one of these who boldly went for it after seeing there was a market for ultra fast glass, especially in the Micro 4/3 format. With the depth of field of a Micro 4/3 sensor being greater than what we get on a full frame sensor, one way to combat that is by using ultra fast aperture lenses. This way, if you like that smooth and creamy "background blown out of focus" look, or "Subject Isolation", then this lens, and a few others can easily give it to you while still giving you superb quality all the way around.
But today I am speaking of the 42.5mm f/0.95 Micro 4/3 lens from Voigtlander and this lens is not for the faint hearted due to the size, weight and $999 price tag that comes with it.
When I say it is large and heavy, I mean it is large and heavy in comparison to normal Micro 4/3 prime lenses. Lenses like the Olympus 12mm f/2 or 45 1.8. Lenses like the Panasonic 20 1.7II or the 25 1.4 .Yes Ladies and Gentleman, Voigtlander lenses are built-in the style of good old-fashioned Leica Rangefinder lenses. In my book, this is a good thing. No, a GREAT thing. Why? Well, this means you will have a serious thrill when you open that box and see the quality of the build, the feel of the focus ring and solid click of the aperture dial. It is like you went back in time to the 1950's..a time when lens construction was top-notch. Quality all the way.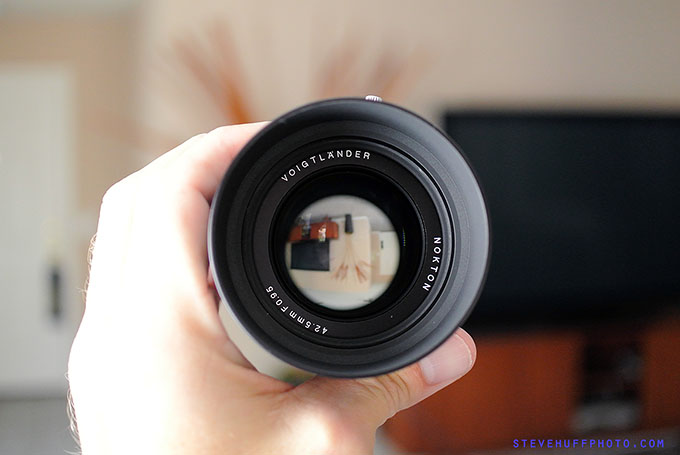 So as a warning to anyone who is thinking of this lens, or the 17.5 f/0.95 or the 25 f/0.95..just know you are getting a seriously built lens for your money 🙂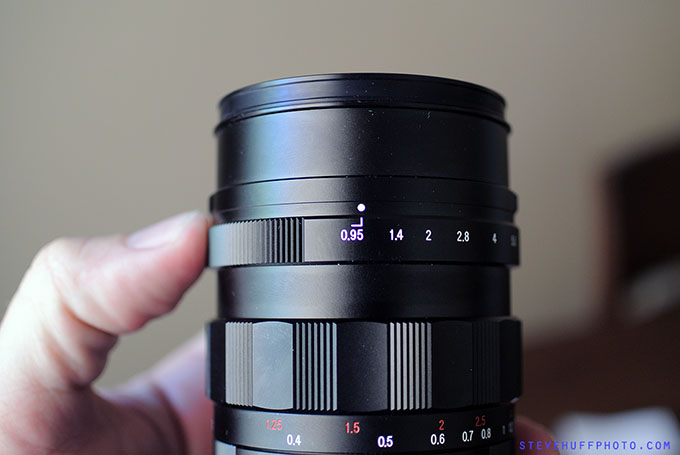 The Image Quality
With that out-of-the-way, how is the image quality of this lens? Many would think at f/0.95, which is wide open, that the lens may be soft at such a wide open aperture. All I know is that my 1st tests with the lens on an Olympus E-P5 shooting at f/0.95 yielded incredibly sharp results at my focus point.
Speaking of focusing, the E-P5 with the focus peaking and VF-4 made it EASY to focus this beast of a lens and speaking of beasts…my 1st test shots were of the local cows 🙂 All wide open at 0.95. Keep in mind I shoot every day, 5-6 days a week reviewing cameras. So to me, finding a bunch of cows who posed for me was exciting..different. Lol. Moooooooo!
YOU MUST click them to see the larger size and to see how sharp this lens can be at the widest aperture. Quite amazing for Micro 4/3.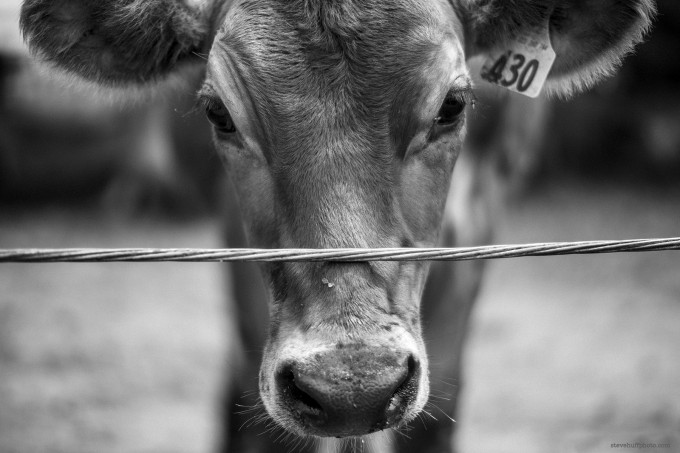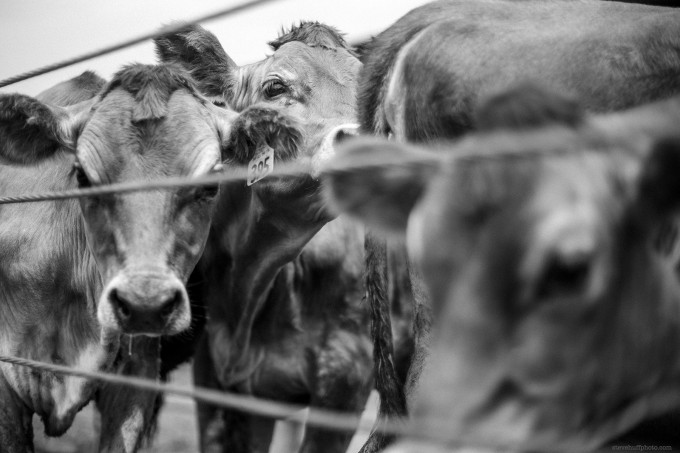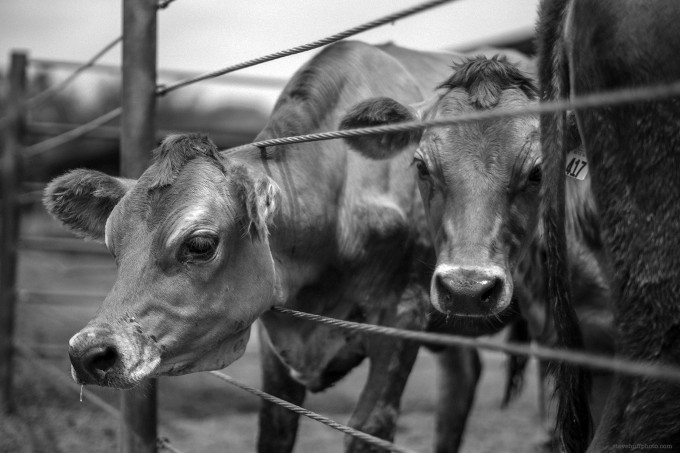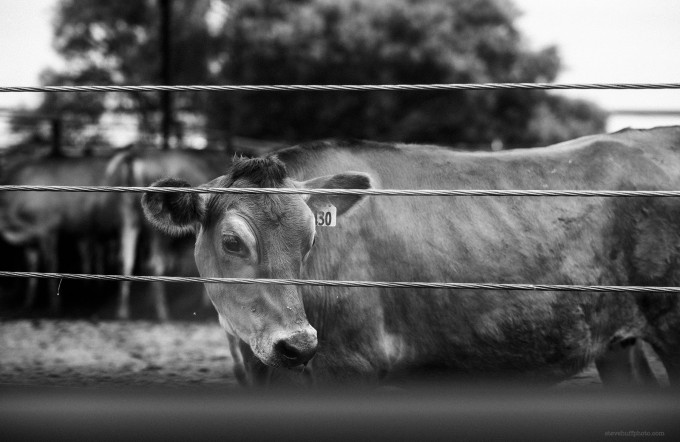 If you noticed any noise or grain in the images above it is because I ran them through a VSCO Agfa Scala filter, which added some fine grain. AGFA Scala is a B&W slide film. Even so, if you click on the image above you will see how sharp this lens is when used with the E-P5. Not far off from the LOOK I GET with the Leica M 240 with a Voigtlander 50 1.5 Nokton even though that is a full frame camera.
The reality is that the cameras made for enthusiasts today are quite exceptional and offer amazing IQ possibilities depending on the lens used. We have DSLR's, we have small mirrorless solutions like Micro 4/3, we have amazing cameras like the Sony RX1 and many other options (many reviews can be found on these in my "Mirrorless Central" section). It can boggle the brain if you sit and try to figure out what to buy and why to buy and when to buy. Ten years ago the pickings were slim if you wanted amazing quality and when you found it, you had to pay dearly for it. Today, a camera like the $999 Olympus E-P5 performs better than a camera I paid $10,000 for with a couple of lenses back in 2003, the Canon 1Ds (1st version). A camera that was considered a "Holy Grail" by so many back then..yet today..the $999 Olympus E-P5 beats it when used with lenses like these from Voigtlander. The little Olympus beats it in high ISO, speed, and of course, weight. Makes me wonder what we will have in 10 more years. Will it all be phones with high tec cameras and artificial depth of field? Will it be cameras like the Lytro? No one knows but I think some brands will die out and there will still be some around supplying the latest and greatest to the enthusiasts and pros.
Cameras like the Nikon D800E, RX1R, Canon 5D series..are all exceptional when it comes to image quality. They compete head to head with mid scale medium format backs so where do we go from here? Only time will tell but today in August of 2013 what we have to choose from is pretty damn nice.
Wide open, f/0.95 – click it for larger. 
Walking the Line
As for today..for now..and for right here and right now I am sitting here looking at snapshots I took with this $999 lens and $999 camera body. A $2000 combo and I have to say it is walking a line that used to be reserved for megabuck systems.
The image below was e-mailed to 8 people I know well who are enthusiasts like you and me. The version I emailed had the EXIF stripped and I asked my camera buddies.."what camera took this snapshot? Take a guess".
Walking the Line – 42.5 at 0.95 – E-P5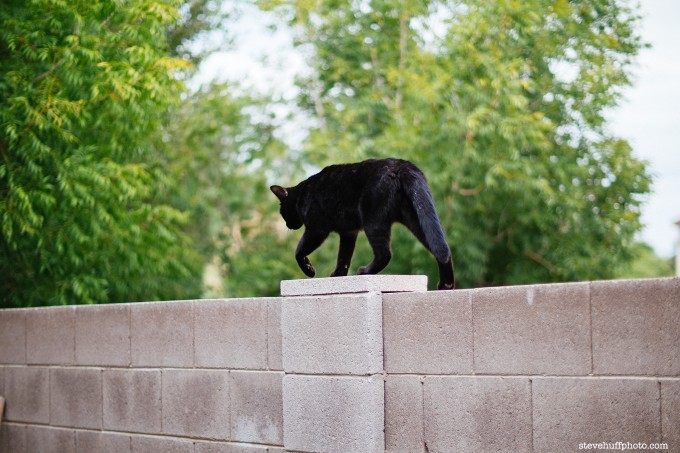 6 of the 8 said "Leica M 240".  One said "Leica M9" and one said "OM-D and 45 1.8"
SIX thought I took this image, this basic snapshot of a stray cat walking across a fence with a $7000 Leica body. In the past, even as early as 2009 there was a clearer line between such cameras..today the line is getting rubbed out a bit. Kind of crazy when you think about it because I could spend $4500 on an E-P5 (or new GX7) along with these three amazing super speed Voigtlander lenses:
The 17.5 f/0.95 – This will give you a 35mm equivalent field of view, the preference of many street shooters. The lens is built to a high standard, well above most lenses made for Micro 4/3 or any system besides Leica M. It is heavy, but even at 0.95 it is pretty sharp. Great bokeh, a great look and feel and above all works fantastic on the newer bodies with focus peaking. Just beware of the weight as this will make your Micro 4/3 system larger and heavier. The Olympus 17 1.8 is good but will not give you the same look as this lens so all depends on what you like. I have samples with this lens in my OM-D E-M5 Review.
25 f/0.95 – A classic 50mm field of view. While it will not give you the same depth of field as a 50mm 0.95 on full frame, it will give you the DOF of a 25mm f/0.95 lens because that is exactly what it is. Most importantly you will get that light sucking ability that only a fast 0.95 lens can give you. This one is smaller than the 17.5 and feels pretty nice on the OM-D series or E-P series. Easy to focus with the new VF-4. This is probably my fave of the three due to the 50mm focal length, which is where I am most comfortable. Again, samples can be seen in my original OM-D E-M5 review. 
42.5 f/0.95 – This is the lens that every image on this page was shot with and it will give you the classic 85mm focal length and even more shallow DOF because this is close to a 50mm lens so you will get closer to a 50mm 0.95 Bokeh effect (can anyone say Noctilux)? Beautiful build and feel and for $999, it is a great buy if you like shooting at 85mm/90mm. But it is especially for  those who like BOKEH..and lots of it.
So if you buy or own a Micro 4/3 camera and want lenses that will give your images this effect..in other words,  results that give a "Leica Like" vibe (though it will be a CLASSIC Leica Vibe),  then this is as close as you can get on Micro 4/3.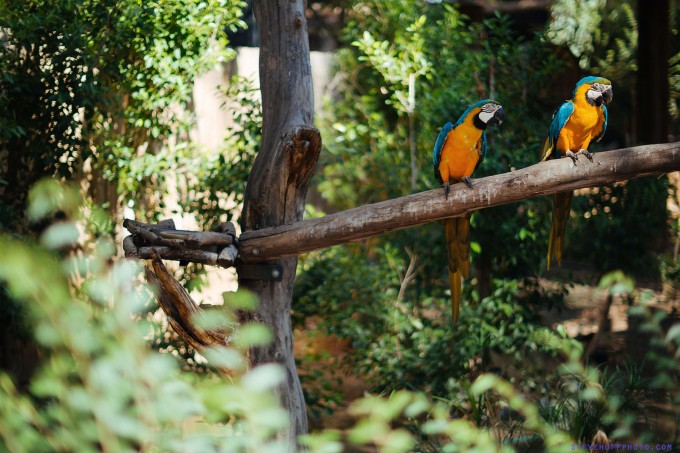 Of course I know that just by saying you can get close to the "look and feel" of a Leica M 240 using an E-P5 and these Voigtlander lenses I will probably suffer an attack or two by hardcore Leica users who will mistake what I said for something else. I did not say this was better than any Leica setup with Leica glass. I said you can get close to the look and feel (though some will say equal it and others will say beat it) of a Leica M 240 and certain lenses. 🙂 In fact, these Voigtlander lenses perform much like older classic Leica lenses and is one reason they work so well for B&W.
The Lens comes complete with metal lens hood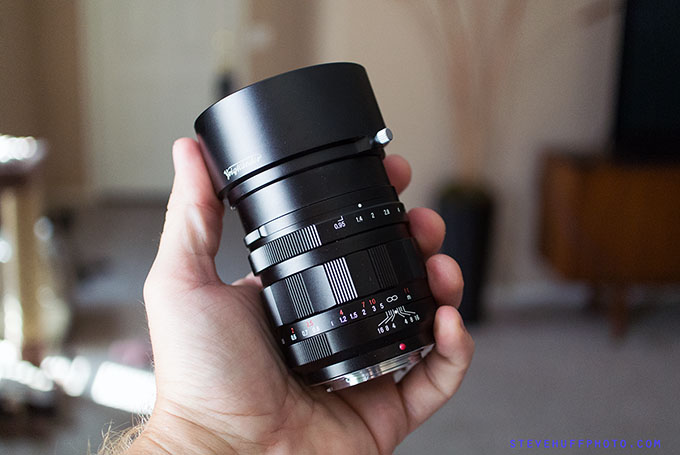 In fact, in the past year alone I have test and used just about EVERY major camera that has been released. The Sony's, the Fuji's, the Samsung's, the Nikon's, the Ricoh, the Pentax's, etc. I am in a position to where I get to try it all, and the cool thing is I  tell the truth even when it upsets some readers. I just tell it how it is..MY own experience. I compare cameras and know what I like and what I do not. Contrary to what some believe, no manufacturer "pays me off" to say anything. Camera makers pay no one-off in the blogging/review world because if they did it could hurt them. I pride myself on always telling MY OWN TRUE FEELINGS. That is all. Take it or leave it 🙂
What I can say is that the newest crop of Micro 4/3 cameras and lenses have been extraordinary. Superb. As good as most will ever need for everything but super fast focus tracking (which some of us need, and some us will never use). So depending on your needs, this system is rocking in 2013. When you add these lenses it takes it up a notch.
Trio
Let us see what happens when we have a Micro 4/3 image, a Leica M 240 image and a Fuji X-E1 and Zeiss image. This is NOT in any way, shape or form anything scientific. In fact, these images were taken on different days, months apart. Same subject. What I want to show here is not sharpness, not detail, not much of anything besides depth of field and color and "pleasing to the eye" results. Of the three, which one suits YOUR tastes the most when it comes to how this scene was rendered? Of course the Olympus has a 2X crop sensor, the Leica is full frame and the Fuji is APS-C, so 1.5 crop.
The Voigtlander 42.5 f/0.95 – wide open.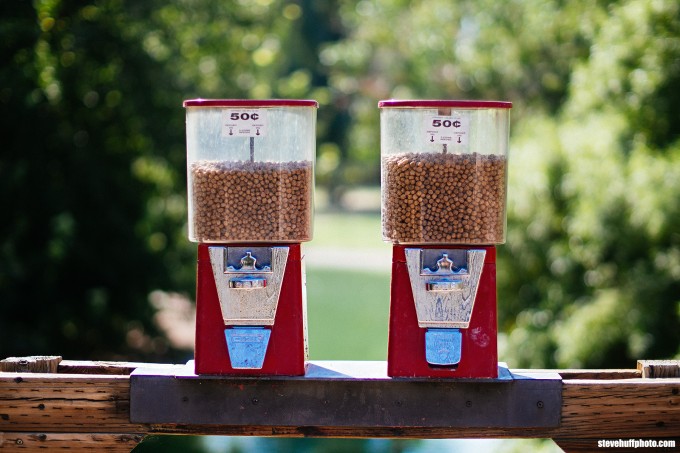 –
The Leica M 240 – 50 Voigtlander Nokton at 1.5
–
The Fuji X-E1 with Zeiss Touit 32 1.8 – wide open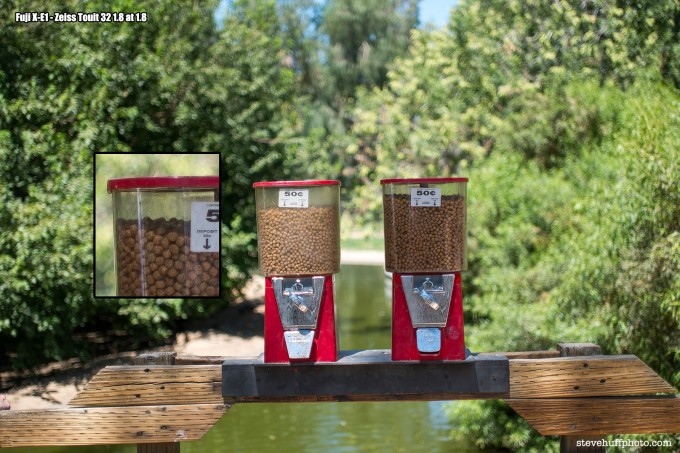 Now of course we have the difference of focal length. With the E-P5 we have the Bokeh of a 42.5mm lens at 0.95 but the field of view of an 85mm lens. With the Leica we have the Bokeh of a 50mm 1.5 lens as it is full frame and what you see is what you get. With the Fuji and Zeiss, we have the Bokeh of a 32mm 1.8 lens and the field of view of around 50mm. To my eyes the most pleasing result was with the Leica and Olympus. I love the Leica as it gives me that 50mm FOV I love. If I had the Voigtlander 25 0.95 it would have been a better comparison but you can not fault that Voigtlander. Smooth, rich and creamy all the way with great out of focus background. The Fuji and Zeiss have a pretty busy background and it really shows what a 0.95 aperture can do for you (with the 2X crop of the E-P5). Yep, Micro 4/3 is no longer crippled by that crop factor.
Subject Separation, 3 Dimensional, Bokeh, Background Blur, Depth of Field…
It's all about subject separation. Something many Micro 4/3 naysayers used to say was not possible but it is indeed possible with these Voigtlander lenses (and many others) and I am very happy that these options are here for those of us who love these little powerhouse cameras.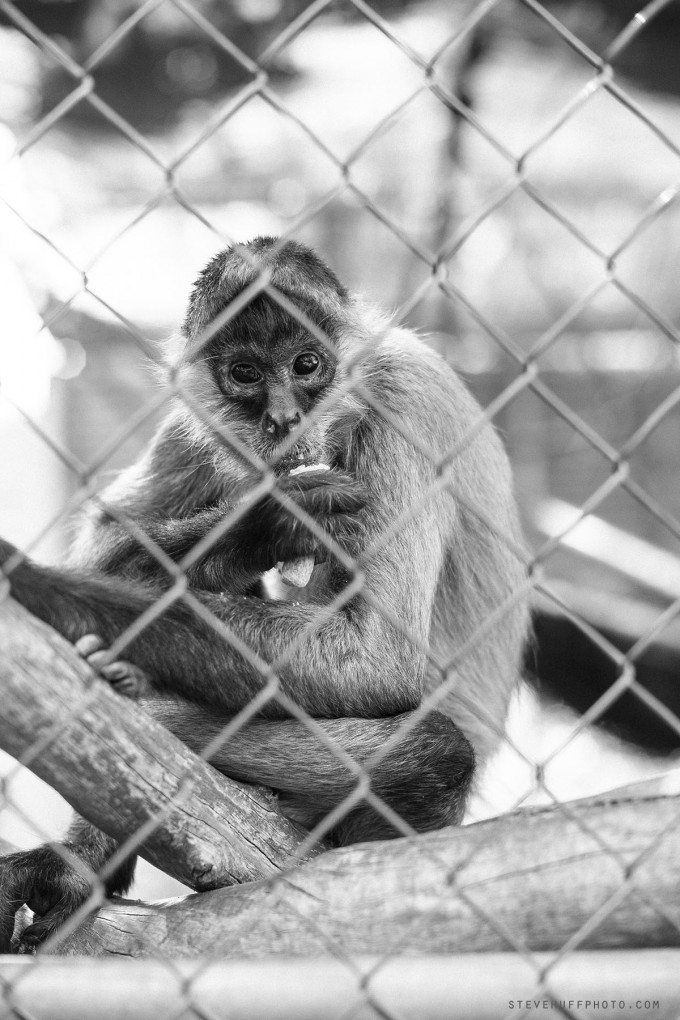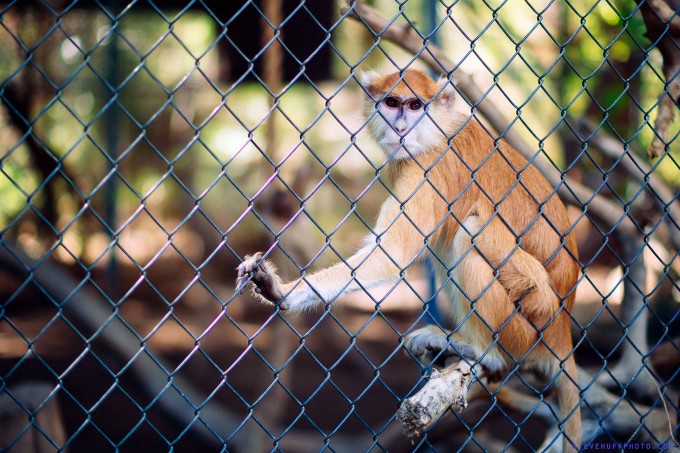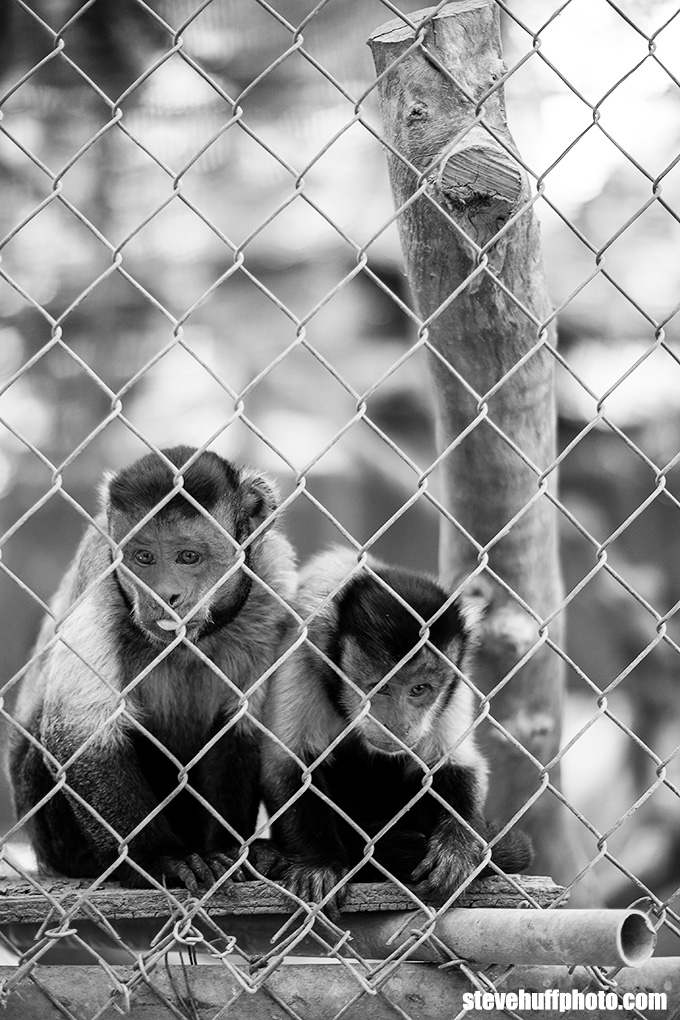 There is a downside though. While you can get a nice 3D feel and subject separation with these lenses on a Micro 4/3body, as I stated earlier they are HEAVY and LARGE. Over time they can get cumbersome and remember, these lenses are manual focus only. No blazing auto focus here 🙂
If you want small, light and fast AF I highly suggest other lenses like the Panasonic 25 1.4 or the Olympus 45 1.8 or 75 1.8. All fantastic pieces of glass that will give you sharp results and the conveniences of the system. So not everyone will enjoy a lens like this 42.5 0.95.
So who will like this lens? Who will not?
If you come from a Leica background you will love this lens. If you enjoy finely crafted lenses, you will adore this lens. If you love that 0.95 look and want it for your Micro 4/3 system..you will  love this lens and appreciate it. If  you are "old school" you may enjoy this lens. If you like ultra modern crisp renderings with huge depth of field, you will NOT like this lens. If you hate heavy and large, you will NOT like this lens. If you hate manual focus, you will NOT like this lens. If you expect a lens like this to be $300, you are not meant for this lens 🙂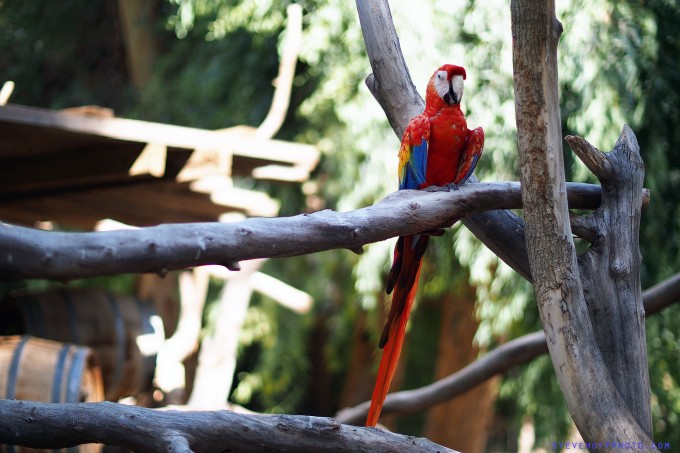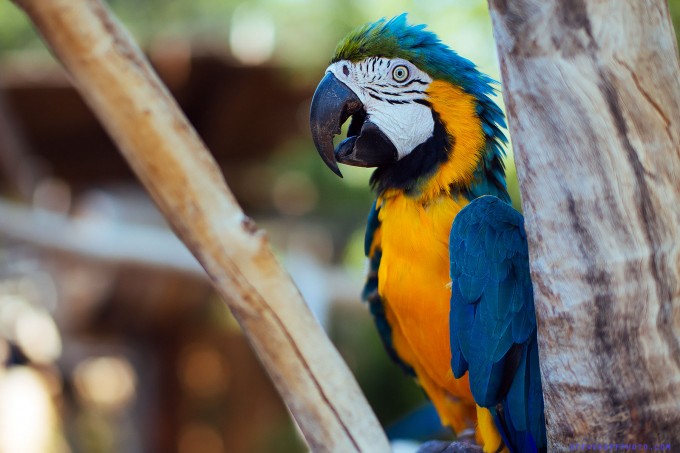 The Bottom Line
At the end of the day this lens is a firecracker. Extreme build, heavy weight and able to suck in enough light to your sensor while giving you that 3D feel that many of us crave. It's sharp wide open and sharp throughout the aperture range. It is a lens that will deliver a different look and if it is what you seek, you will not be disappointed with this lovely lens.
That is about all I can say. These days when I review a lens it is tough because most lenses today are superb. That is why I talk mostly about the character and talk about comparisons with gear that is sometimes much more costly. The truth is that we have never had such a choice and selection in cameras and lenses. I am talking QUALITY choices. The upside is that it seems to be gaining more and more steam, so I expect much more to come.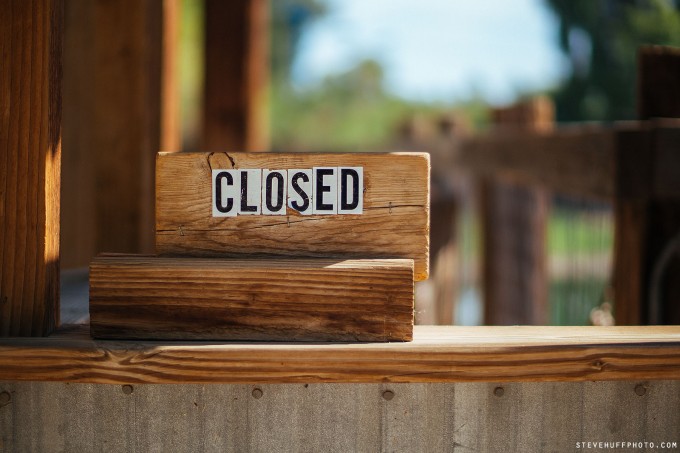 Where to Buy the Voigtlander 42.5 f/0.95
Since CameraQuest sent this out to me before it was even released so I could review it, at no cost to me AND they are the main USA distributor for Voigtlander I would say GO CHECK THEM OUT and if you want this lens, show them some love. Stephen Gandy runs it and he ships FAST. YHe has full stock of this lens and the other Nokton lenses for Micro 4/3.
You can see or buy all of the Micro 4/3 choices HERE. 
Specs of the 42.5:
f/.095 to f16 aperture range
11 lens elements in 8 optical groups
10 aperture blades
Filter size 58mm
Close focus .23 meter
Size: length 74.6mm, diameter 64.3mm
Lens hood included with lens
HELP ME TO KEEP THIS SITE GOING AND GROWING!! IT'S EASY TO HELP OUT & I CAN USE ALL THE HELP I CAN GET!
PLEASE Remember, anytime you follow my links here and buy from B&H or AMAZON,
 this helps to keep my site going. If it was not for these links, there would be no way to fund this site (and the cost these days to keep it going is pretty damn high), so I thank you in advance if you visit these links. I thank you more if you make a purchase! I have nifty search bars at the upper right of each page so you easily search for something at either store! I currently spend 10-14 hours a day working on this site and the only way that I can pay for it is with your help, so thank you! Currently my traffic has been increasing but my funds to pay for the site has been decreasing, so any help would be GREATLY appreciated!
Even if  you buy baby food, napkins or toothpicks at Amazon it helps this site, and you do not pay anything extra by using the links here. Again, you pay nothing extra by using my links, it is just a way to help support this site, so again, I thank you in advance 

 More info is here on how you can help! If you enjoyed this article/review, feel free to leave a comment at the bottom of this page and also be sure to join me on twitter, my facebook fan page and now GOOGLE +