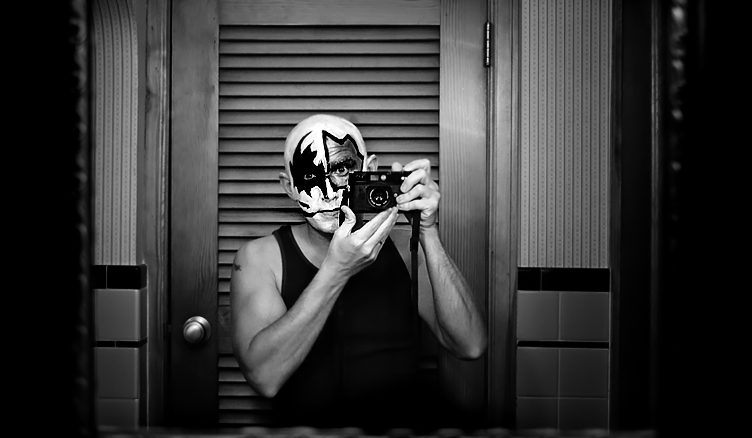 Praise to the Leica M. The most refreshing digital camera made today.
By Steve Huff
NOTE: All images here are from over the years and all using a Leica M of some kind. Click the images for a better look at them. 
I will start this post by saying I do not own a Leica M these days, but not because I think it is not worthy of purchase and use. These days I do not own a Leica M for a couple of reasons specific to me. Today my aging eyes make it harder for me to focus a rangefinder and I am also not a fan when the rangefinder in an M goes out of alignment. This means sending it in and waiting weeks, maybe months for repair and adjust. I have had many a RF go out on me over the years and when that happens I curse the M and at the same time, I still adore it, love it and feel it is the most refreshing digital camera made today. If Leica had an express RF alignment service I would still own an M10 for the many positives that truly outweighs that one main negative for me. With this said, you may be lucky and own an M that never went out of alignment. Some only go out after many years of service, and when they do it may be so list you may not notice it. But I do, especially with lenses like a Noctilux which is a. breeze to focus on a 100% calibrated M camera yet when it is even off a hair that Noctilux will never perform like it should. In the past throughout the years I have had some tell me their Noctilux was so hard to focus and they could never get their images as sharp as mine with the same lens. When I checked their camera, it was the RF that was off which made the lens not focus or perform as it should. This is one of the old school things that come with a Leica and while we all love the rangefinder most live with the limitations it can bring. The experience of using a rangefinder is still today like no other, and always will be.
First set all from the original Leica M9 Monochrom. 
But an M does not have IBIS, EYE AF, AF, TRACKING AF or ANY AF. It does not have a slew of automated features as it was made and is made to be a pure raw photographic tool, and THIS, especially today in 2020 is so refreshing as it can show you just how good you are as a photographer, and also where you may need some improvement. An M is a teaching tool in some ways as well. Shoot with only an M and one lens for a year and by the end of that year you WILL BE BETTER at what you do, at taking photos. An M is all I used for many many years and it taught me so much about the art and craft of photography. It also taught me what was important to me with photography. It is also why all of these new automated features in new cameras do not excite me. As I have said many times here, I want to do the work when it comes to creating an image. I do not want the camera to do it all for me, as mostly all do today.
BACK IN 2006/2007 with my new M8!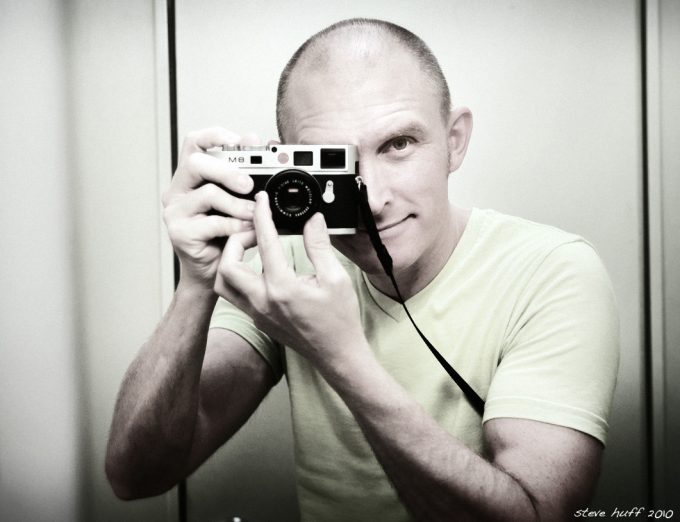 I AM a Leica Guy through and through. 
Over the years I have owned the M6, MP, M7, M8, M9, M9P, M240, MP240 and M10. I loved them all, shot them all, and even worked with my M9 professionally for a short while, was paid for my work using it and landed some amazing shots using just the M9. My interest in Leica started long ago, when I was young. Back in the day I used to love looking over the images of live music photographer Jim Marshall. To me, he always provided the most raw engaging images of musical artists that I knew of and even today he is the best there was in this genre if you ask me. His images were raw, real, energetic, and portrayed what it was like on the road with some of the most amazing artists of the time. When I was a teenager I used to see his images and I remember saying with conviction in my living room one day as a kid, "THIS IS WHAT I WANT TO DO". Jim Marshall shot with a Leica and Tri-X film. He did not have auto focus, he did not use auto metering, he did not need any kind of white balance as he shot black and white film, raw. He had no need or want for eye AF, IBIS, high res shot, or any of these things that manufacturers put in cameras today. Back then it took skill to create the imagery he created. The art he created. He had to be on his toes, keep his eye out for the shot, manually focus and expose and fire away. When Leica released the Jim Marshall Monochrome set I wanted one so bad. It was strictly limited edition, and way out of my price budget at the time coming in at $13,000. Even so, I tried for a year to find a way to purchase that camera. Never was able to but that is how much I respect and enjoyed Jim Marshall's work and skill. I was set to spend big cash on a camera that inside was just a modern day Leica Monochrom. I wanted it because Jim Marshall was the guy I LOOKED up to back in the day as a photographer. It was not the famous street shooters who shot Leica, but a guy who shot music, people and their surroundings with it that motivated me and turned me on to the Leica M.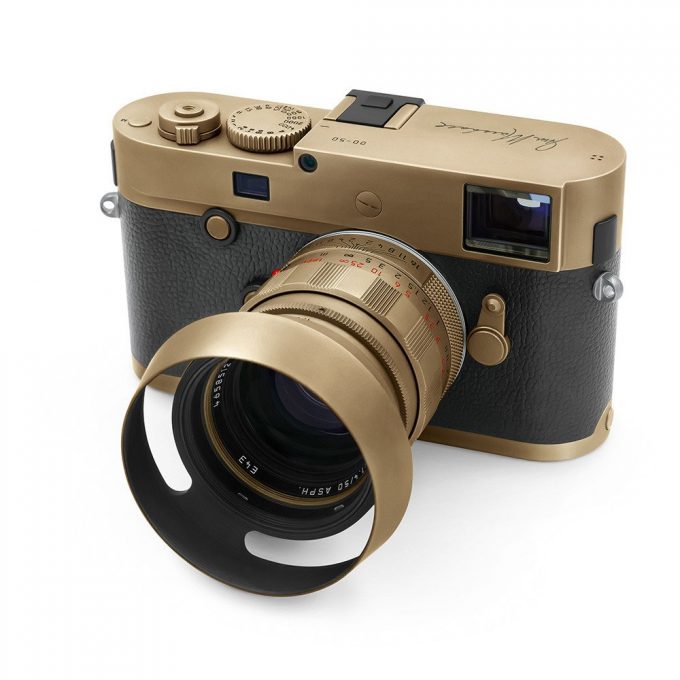 Here I am over the years…first image with an M8, the M240, and then the Monochrom. I have one of these for every M I have ever owned, but they are on multiple hard drives that I have in my closet. Here are few I have available.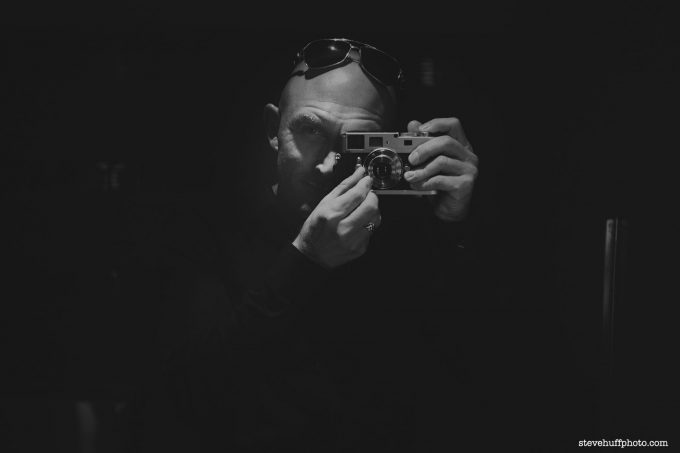 Back in 2009, 2010 and 2011 I shot an M9 exclusively. It was my main and really only camera that I used on any kind of regular basis. It went with me everywhere. To the grocery store, to the mall, to the car wash, to restaurants, to bars, to clubs, on trips and travel… It was my constant companion. I shot two tours with Seal using an M9, landed an album cover (a lifetime goal) and never once did it fail me, that M9. Never once did I want for better IQ and never once did I wish I had an automatic style camera or DSLR with me as I shot each night from the front lines. I even shot one show with a Canon 1d series at the time and hated it. It was too AUTOMATIC, too FAST, too EASY and the results, while very nice did not have the soul of the Leica M images. When the press came in to shoot next to me for the first few songs, none used Leica and almost all had a Canon or Nikon. They would look at me like I was a nut for shooting an all manual camera for a show like this. But I craved that experience each and every night as again, it meant I WAS doing the work to make an image. The camera was only there to capture the light.
All of these are from the M9…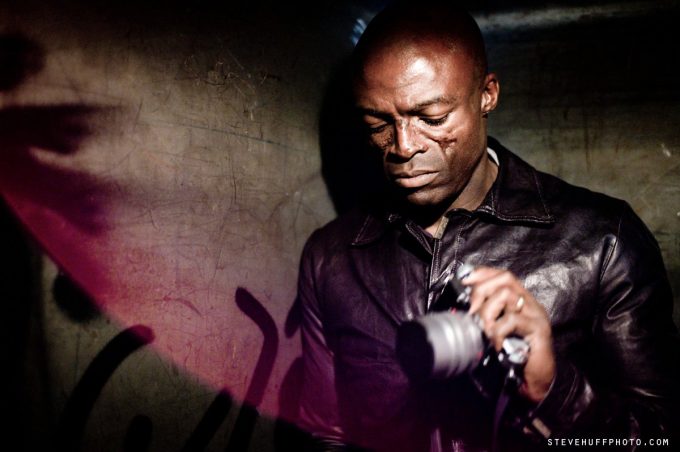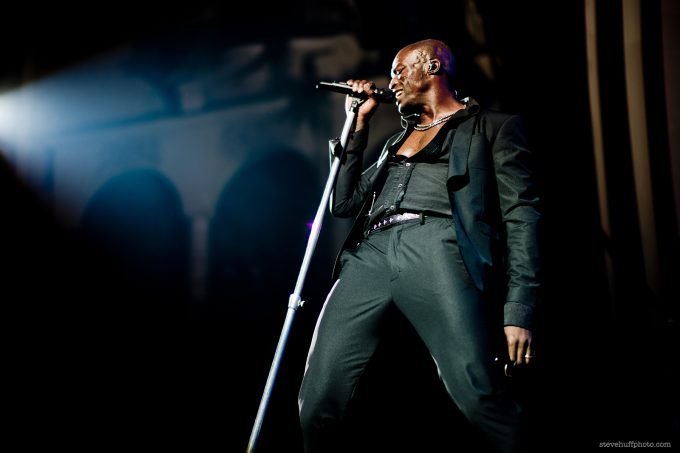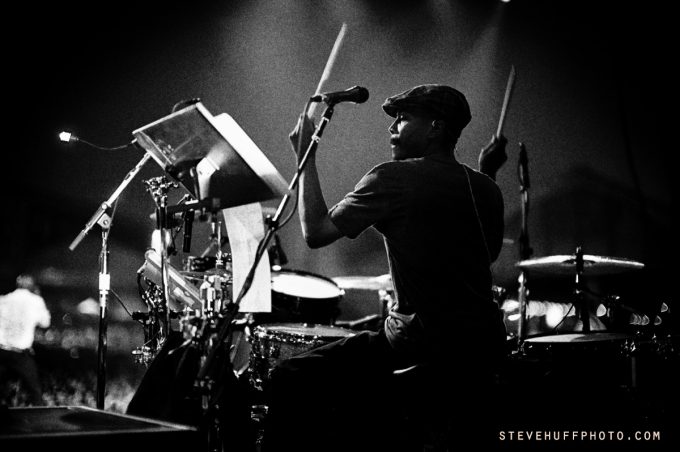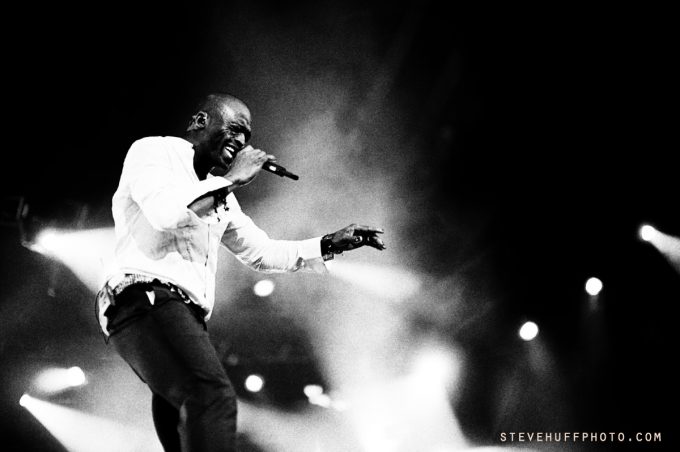 These days I must be getting old, and while I am only 50, I feel different than I used to. Different than I did even 5 years ago. I feel older, wiser, calmer, more relaxed and confident in all aspects of life. I do not care one but about what others think or me or what I do and I live life to enjoy it as much as I can, as positively as I can. I do things in life differently than I used to. It is my job here, and has been for twelve years, to write about and review cameras. Yep, I have been reviewing cameras for twelve years (since the Leica M8) and while the excitement of new cameras has slowed down within me, I still enjoy when something is released that is game changing or truly spectacular (as rare as that is today). I feel that the cameras released 3-4 years ago are just as good as cameras today when it comes to image quality. It appears we reached an IQ limit and today camera companies are instead looking for things to add to cameras to automate them, and make them as appealing to as many as possible. This means adding things to make them easy to shoot and capture gorgeous images without fail. This is good and bad IMO. It's good because anyone can be a photographer today as evidenced by the countless number of those online, instagram, youtube, social media, etc showing their photos off every second of every day. I mean, photography is more saturated today than it ever has been in history because of the availability of amazing photo capture tools, even the smart phone which is what drives most of it today. Today all one needs is a modern day camera, a fast prime lens and they are all set to create art. There are even thousands of camera reviewers on youtube these days who also consider themselves camera experts and photographers. It's everywhere today and one can get overloaded with news, reviews, photos and details about every camera made today. Information is everywhere and that's a good thing as it gives us, the consumer more to think about before a purchase.
This set all with the Leica M10
The photographer explosion today is 100% led by the smartphone, and then real physical cameras. Some get tired of the phone or want something more professional and look to upgrade and most are buying full frame mirrorless today outside of the smart phone world. Something like a Sony A7III (which is a phenomenal camera for anyone wanting full frame mirrorless) and a lens and their photo game goes up a notch if they are willing to shoot RAW and dig into the files, and most learn and do just that. But with each new camera that is announced or released these days it seems there are new features and gimmicks inside to help automate the process, and take away the work you have to do to get an image. For some of you this is WANTED and for some others NOT WANTED. This is partly why Leica exists I feel as they offer a camera that is unlike others with a simple body, menu and controls. But with Sony, Olympus, Nikon, Canon and others these bodies are LOADED with so many features it also loads up the menus and bloats the camera. Makes me remember the 90's when PC's were getting big and every time I bought a Packard Bell windows PC it would be loaded with fluff I didn't want.
A recent video I made about the Leica M-E (M240)
Eye AF, Animal EYE AF, IBIS, High Res shot, HDR, DR enhance, face detect, and the list goes on. You mean I can handhold a shot for 5 seconds? Yes indeed. One can do this with the wonderful 
new Olympus EM5 MKIII
. These things make it super easy for anyone to shoot like a pro and this may be something some will not like me saying but shooting something so full of auto features also ensures that the younger generation grows up with less skill than the previous. Not skill to take a beautiful photo, as that is easy today with any new modern cameras. Anyone can take a great image today with a super camera but even so, I feel all photographer should spend time with a Leica M, or even an old rangefinder film camera that can be had much cheaper than a digital version.
Even the old Epson RD1 which I adored at the time as it was the very 1st digital Rangefinder camera. 
Camera companies today want us to think we NEED these features to take beautiful images. We do not as evidenced by the work that has come before any of this technology. By those who mastered the art of photography. By those who spent the time learning about exposure, light, aperture, film types, and used cameras with the most basic of features. By those who use Leica M cameras every day and create beautiful imagery without IBIS, Without AF and without the need for ANYTHING other than your eye.
I will be honest, my excitement for most cameras today is much lower than it used to be when digital was still improving and with each new camera came amazing upgrades. Today each new camera has the same IQ (face it, MOST who buy even full frame mirrorless use them only for facebook, instagram and online sharing yet some still buy a 60MP camera for these things when even a 6MP would do just as nicely) yet loads up on the new features (the super tricks that do the job for you).
First image from the M9, then M240, M240, M9 and film on the MP
I look at a camera today like the Sony A7RIV. I used it, tested it and thought it was remarkable for anyone who needed 61 MP. It has it all. Speed, Eye AF, Animal EYE AF, Video EYE Af, more resolution anyone would ever need no matter the print size and well, an amazing EVF, IBIS and great battery life. The IQ just about met the Hasselblad X1DII. It sounds like the perfect camera. It can track your subject like a pro, never lose sight of the eyes which means your subject is always in focus and all you have to be concerned with is framing and pressing a button. It's where mostly all cameras are headed, even Leica's own SL2. So what is wrong with this? NOTHING! This is a camera by Sony that is probably their best overall ever. It's fast, it's small, it's powerful and has every automated feature one would want. The resolution is world class for its size. If you want a camera that has it all, then look no further than the A7RIV.
But if you want a camera that makes you do the work and one that will reward you when you nail an image and crush your soul when you miss it (but learn from that mistake) then there is only one that is made today and is digital. It is the Leica M (any variety). There is none like it, and no, a Fuji X Pro 1, 2 or 3 are nothing at all like shooting a Leica. Those do not use a real RF, are not in any way manual like a Leica M and they feel hollow and light compared to the solid feel of a Leica M. The Fuji's are great, beautiful and nice but what I am saying here is they are not even 10% of a Leica when it comes to how it feels, works, shoots, the experience, or even the output which is much different between the two cameras. I am not bashing Fuji, but I see so many say the X-pro is like a Leica M, when it is not even close or even similar. The Leica M has always been the camera that was unlike any other, and that remains true today. The X-Pro series is great today, and IQ is gorgeous from the Fuji line but no, it will not give you the experience of a Leica in any way.
First image M240, then M8, M8, M-D, M8, M240, M240 and M 240. 
With a Leica M you will only have the sensor, the body and the lens. You will have to frame within the rangefinder frame lines, you will have to focus by aligning the RF patch in the optical VF. YOU will have to expose properly (though you can use the meter in the M as well) and you will have to shoot RAW to get the most from the files, just like when we used to shoot film and do the work in the darkroom. When using an M, you feel as if you are doing the work and the camera is just the tool to help you create what your mind envisions. When using an M with say a 35mm or 50mm or 90mm lens, you start to see the image before you take it. You learn how to see your framing, how to see what the image will look like after you snap the shutter, and you also start to see more around you that fits into your frame lines. When I shot an M with a 50mm for years, I started to see in 50mm. I would look around, and see shots everywhere as in I could see exactly how it would look, bokeh and all, before I took it. Made using the M intuitive, easy and like it was an extension of my eyes and mind.
My "Tribute to the Leica M" video
As I look back at old images I have shot with an M it makes me a wee bit emotional as I see my life flash before me. My son as a young boy, then young man and then adult. My old neighborhood, the time I surprised my son with a re-issue Shcwinn Stingray bicycle or when my Mom came to visit me in a new house back in 2000 and then she stayed for a while. So many images I shot with the M and as the years went on, and when I started using other cameras I started to see a decline in the number of images I shot. With the Leica M my images were life itself and I have TENS of thousands of images shot with M cameras. With other cameras they seemed to be just normal photographs. I think this is because when you use an M camera, you have to always be thinking, you have to always be looking for that shot. You are in a different state of mind when using an M and at least for me, I captured images that meant something to ME as I took the process more seriously and had more passion for photos when using an M.
First M8, then M240, M240, M-D, M-D, M9, M240, Monochrom 246 and M240
I stopped shooting the M not that long ago after I received an M10 that had a rangefinder that was off out of the box and I felt it was unacceptable for the cost of the camera. Of course the dealer took it back at the time but it bugged me. When the RF is off this means you can forget about attaining critical sharp focus unless you use live view (which eliminates the whole M experience). With repair times at Leica taking weeks, if not months (some of you have emailed me recently about this) I decided then to stick with the SL, and use that as my M camera. I loved the SL as much as the M and while it had an EVF, it was the best EVF in any camera at that time, it made using M lenses easy and also fun and with manual focus and aperture still on tap, made the experience almost just as fun as the M for me. But I can not say that the SL felt as nice in the hand, because it didn't. The M feels sleek, sexy, slim, small. The SL is large and chunky. So for me, the M is just something that emotionally connects us to the photo taking experience. I do not own one today, but I also take less photos today than I did ten years ago. As I sit here I wonder if that is because I no longer shoot with an M? Hmmm.
In any case, there is nothing like a Leica M camera and even though I do not own one today, I have been considering the Leica M-E. The new one. It's based on what really has been my fave digital M ever, and that is the M240 (my huge review, which you can also see as an M-E review as it's the same camera) . Many disliked the 240 yet I loved it. I felt the color, the signature, the body and the performance was a huge step up from the M9. Even today is is fantastic tough weak in low light. I wouldn't go over ISO 6400 on the M-E. But today's M-E is $3999, which is really a deal in the world of a new Leica M digital camera and gets you a new M 240 in a new color. I do not feel the M10 is worth double, and the ME may be my ticket back to M land. Even if I do not use it a ton, it would be nice to have on my shelf as a reminder of the times when I had the M9 and M240 and used the hell out of them. It will remind me of the time I worked with an M professionally for paid work and will remind me of a time when cameras were not made to do the work for me. A time when I had to do the work, and also the time when I felt the satisfaction each time I nailed the shot. I do not get that from todays modern cameras. Rather its just POINT & SHOOT and bam, there's the image.
M9, M240, M9, M8, M240, M240
If you are someone who wants the challenge of a manual camera, who wants something small, basic and simple yet gives us that Leica signature without spending $7-8k on an M10 or M10P…I would check out the new ME at $3999. It will offer you the full M experience with having to spend double and yes it is quite capable. Some of my all time favorite images were shot with the M240 and they look just as good today as they did back then when I shot them and the new M-E is an M240. In fact, I preferred the way the M240 rendered with the 50 APO over the new M10. Very medium format like in colors and presentation. I remember that experience of the 50 APO and M 240 very well.
In any case, I just wanted to sit down this morning as I drink my coffee and reminisce and little bit about the Leica M and what it brought to my life. I must be missing it even though it's been a while since I shot with one. Wether it was with an M6 and film or an M9 and digital there simply is a feeling a Leica M brings, and it's a good one. It may be limited to some, expensive to some and pointless to some but to those who have shot with an M and enjoyed it, you know exactly what I am speaking about here. I have tens of thousands of images shot with an M, and the ones here are just pure random that I had on a hard drive that I had access too. I did not pick them for their details, sharpness or lighting. I simply randomly threw some up as all are special memories to ME. For that I do not need perfection, I just need life, soul and a camera that I can connect to that delivers just that from within me and in the images it puts out.
Leica M9
Enjoy your week, and the upcoming holidays. As for the Leica SL2 review, Leica never sent me one as they said they would so I may have to rent one to review it, which I will do soon. I may also get a Fuji X-Pro 3 in to check out soon as well, so stay tuned!
Steve