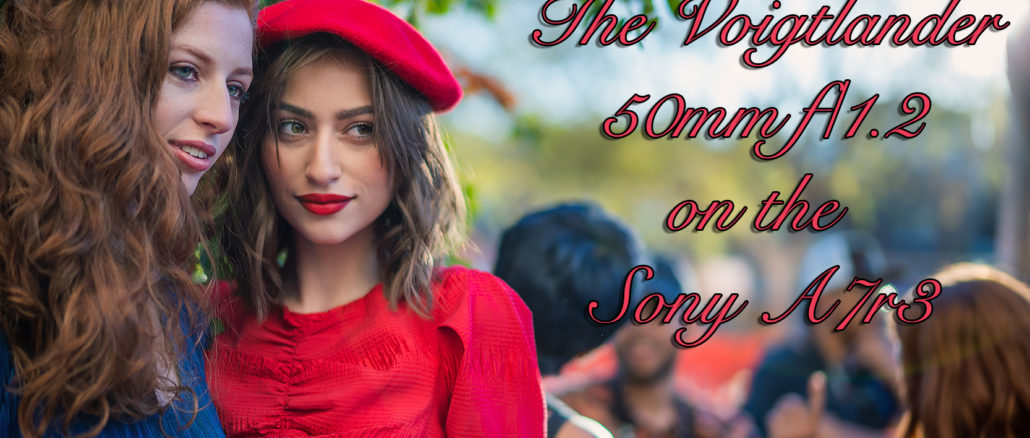 The Voigtlander 50 1.2 M Mount Lens on the Sony A7RIII. First look and images!
By Steve Huff
First batch of this lens has SOLD OUT. Second batch arrives in October and can be pre ordered from CameraQuest HERE. 
So another fast 50mm lens has arrived for me to test, and this time it is a 50 f/1.2 from Voigtlander (first batch is already sold out)!! Phew, I just reviewed a fast 50 f.1.2 a few weeks back HERE but this lens here is different from that lens. Unlike the Canon 50 1.2 EF, this lens is manual focus only and for Leica M mount. So this means you can shoot it on a Leica M, Leica SL (with adapter) or even a Sony A7 or A9 series body (with adapter). This is a full frame lens and to take full advantage of the lens it should be shot on a full frame camera. Of course you can also shoot this on any M mount film camera ever made so this is one of the most versatile 50's ever made (along with many others like it). It's small, it's fast and it can be used on many bodies.
The 50 f1.2 has the same design as most Voigtlander lenses. A knurled focus ring, jewel like build, small size and a nice solid aperture ring. BEAUTIFUL!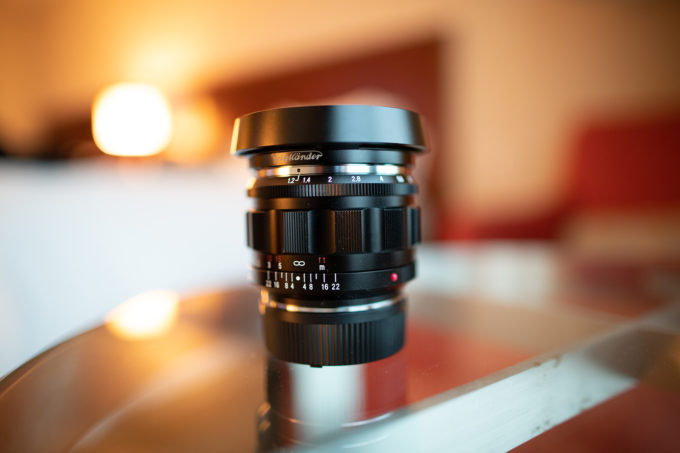 THE SPECS:
This lens comes in at $1059 and features the following:
f/1.2 to f/22
12 blade aperture for smooth beautiful bokeh
8 elements in six groups
4 aspherical lens surfaces
1 high index glass element
Rangefinder coupled to .7 meter
Weight 344 grams
Size 63.3mm x 49mm
Filter size 52mm
Bayonet mount new larger LH-10 vented lens hood or LH-8

Adaptable to any digital mirrorless camera via the proper adapter
Close focus on Sony Alpha bodies 41.7 cm with Voigtlander M to FE close up adapter
This lens was sent to me by CameraQuest.com to try out and test for a couple of weeks. Usually when they send me a lens to test I end up buying it! These lenses have a way of emptying my pockets out but I will try my best to have restraint here. I have a slew of lenses in this focal length and really do not need more. Even so, this one will be fun to test over the next couple of weeks. I can already tell you, the rendering of this lens is a spitting image of the Voigtlander 40 f/1.2. It's almost as if it is the same lens, just 10mm longer in focal length. This means that the quality is high and it gives up little to even more exotic lenses. 
Lovely color, and Bokeh rendering here IMO. Almost Looks like a painting. Shot wide open at f1.2.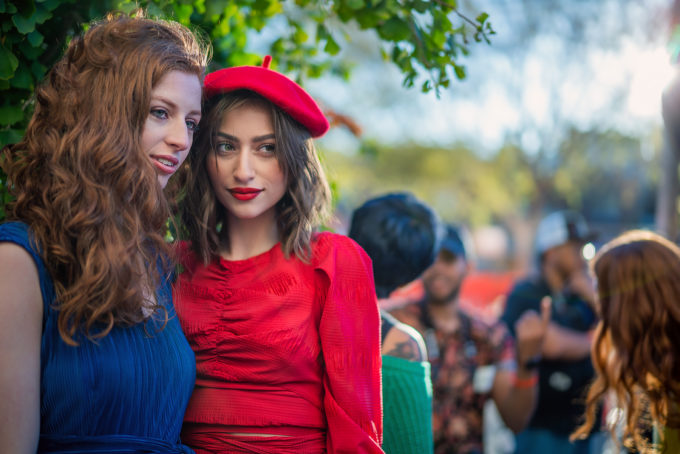 In the past I have shot with and reviewed many Voigtlander lenses in this category. Reviews are linked below…
The Voigtlander 40 f1.2 for Sony E mount and for Leica M mount. I have reviewed the 50 f/3.5 Heliar on a Leica SL and on a Sony A9. I have reviewed the 50 Nokton Classic f1.5 on a Leica M 240 and  even the now old 50 f/1.1 long ago as one of the early reviews on this website. I have shot with many other fast 50's from Leica, Sony, Nikon and Canon and even old RF mount lenses from Canon as well as those awesome M mount Zeiss ZM 50's like the Planar and the Sonnar. It doesn't end there, as I have also reviewed super vintage lenses in this focal length, like the Canon Dream lens and so many other 50mm lenses like the Meyer Optik (RIP) 50 Nocturnus.. How about the Voigtlander 58 1.4 II or The Leica 50 APO on the SL and on the M240. I can go on and on and on. Oh, how about the Sony 50 1.4 or the 50 Leica Summilux or the Zeiss Loxia 50 f/2? 
The 50 1.2 wide open.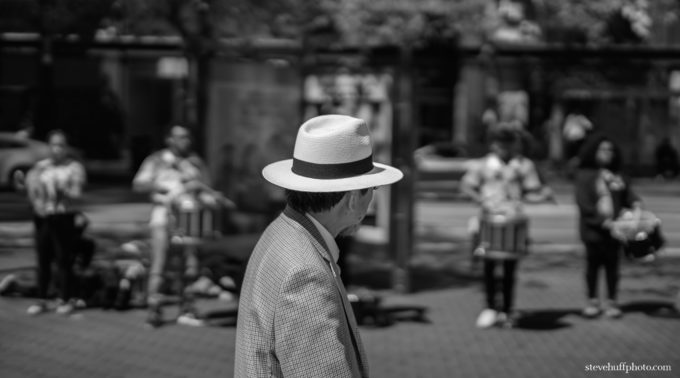 There are many more 50mm lenses (or near that focal length) that I have reviewed over the years on these pages. MANY more.
Long story short, I know my 50mm lenses. It is my favorite focal length. I have my faves and I have those I dislike as well. So now I will write my very first thoughts on this new lens, and keep in mind, this is not a review but a first look, hands on with the lens after only 2 days of use with the Sony A7RIII. I will have more to come soon.
Dramatic Beauty. The new Voigtlander 50 1.2 Wide open, f1.2, Sony a7RIII. Click for larger.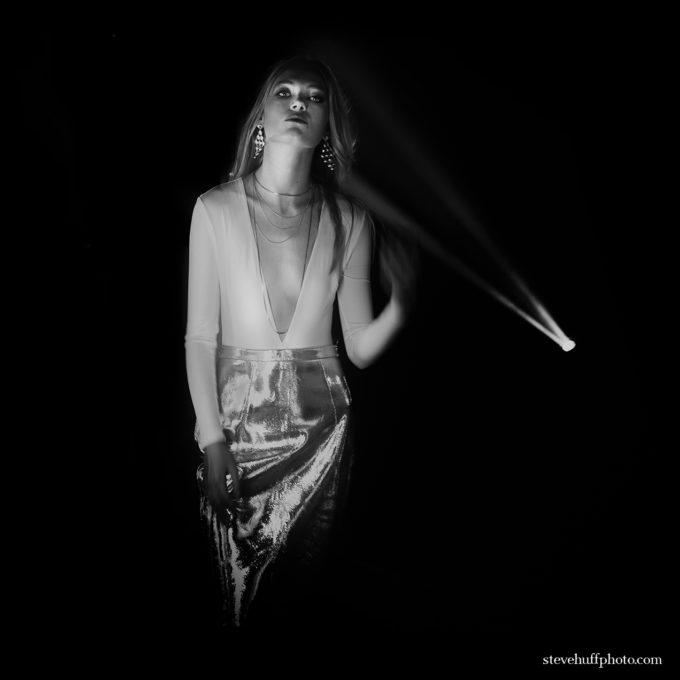 Many of you reading are probably asking "why do we need another Leica M mount 50 mm f1.2 lens"? Well, WE DON'T really but the cool thing is each one offers up a different character in color, bokeh, sharpness, build and feel and the way they render an image. Mostly all are good, some are great and a select few are legends. So we have a massive choice when it comes to this focal length, or near it (40mm f1.2) and choice is always good. Voigtlander just seems to get better and better every year now and this lens proves those words true.
I recently re-visited the Voigtlander 35 f1.2 II on the Leica SL (which is still my #1 fave mirrorless body now and of all time as of this writing Sep 2018) and feel these lenses are MADE for shooting on either a Leica M camera or the SL.
For that reason I will be doing TWO reports on this lens. 
Sony A7RIII and the 50 f1.2 M mount using the Voigtlander close focus adapter.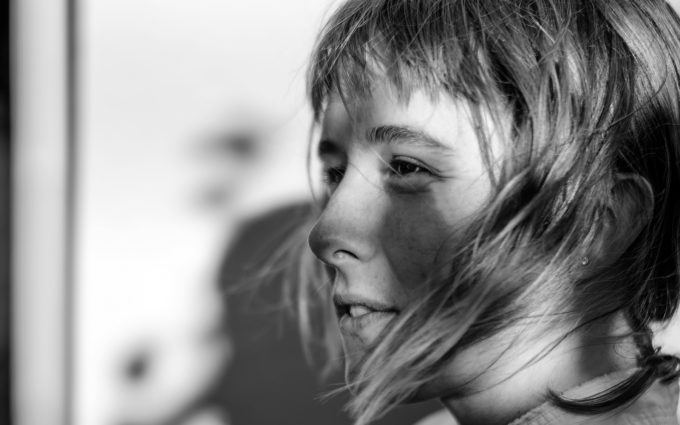 This report is going to be my very 1st look and all images here were taken on a Sony A7RIII as I was traveling and did not bring the SL with me, so I shot these on a Sony. I feel that when I do my second report, the lens will perform even better than you see here because in the past, these lenses have always had something special about them when shot on the SL or an M camera. For example, see the review of the 50 f/3.5 Heliar on the SL HERE and then on the Sony A9 HERE. For me, the colors and depth just pop on the SL more so than the Sony. See the 40 1.2 on the Leica M and then the Sony. Yep, for me the Leica colors just have something nicer about them. I have always felt like this though. Of course, we should expect this as a Leica SL, body only is $5995. Though Ken Hansen can probably get you a deal on one ; )
Shot wide open at f1.2 which is where I always test fast primes. If it performs well wide open, then it does even better stopped down. To me, this lens looks great wide open in regards to color, detail and rendering. Again, shot on a Sony A7RIII. Click the image for a better look.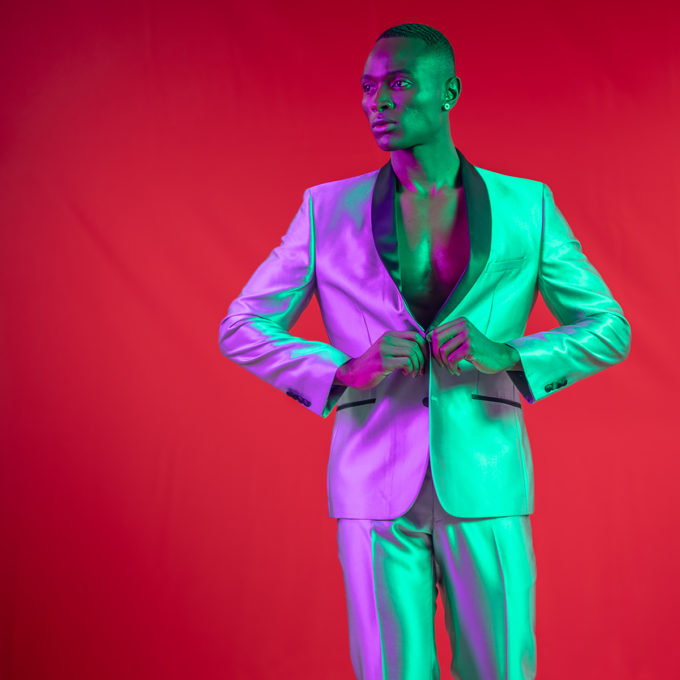 The Build and Feel of the 50 1.2
This lens looks, feels and performs just as you would expect. It's the same in construction and style as the previous 40mm f1.2 lens and to be honest, the rendering is very similar to that lens. If you loved the 40mm but wished it was a 50, then this could be for you. With so many 50mm lenses out there these days I think I MAY prefer the 40mm to this one, just because it is different than a 50. You will get the same performance from the 40 as this 50 but of course you will be 10mm wider. I love the 40mm simply due to the fact that it is small, light, and performs incredible for an f1.2 lens. This 50 f1.2 is no exception as it seems to be like a larger twin to the 40. A little larger and a little longer in reach but with the same rendering and style.
So for build, Voigtlander has always been top notch in my book. I have had a couple of Leica lenses fall apart on me over the years but never a Voigtlander. Of course, your mileage may vary as all lenses from any make can fall apart due to various issues but just letting you know of my experience.
Who says you need 20FPS and fast AF to capture action? One shot, manual focus on the A7RIII. Click them for larger.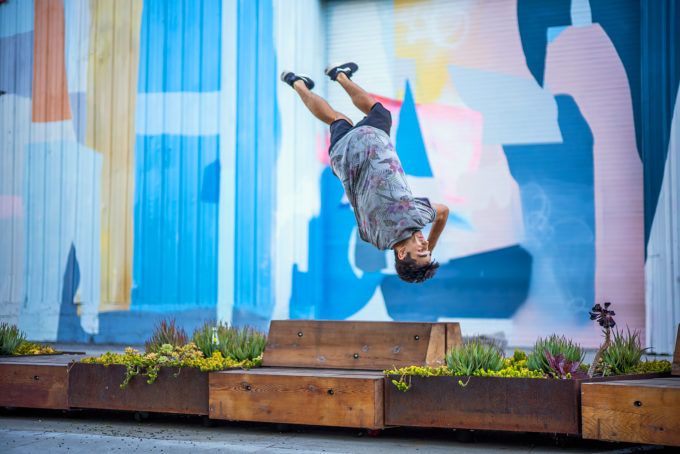 The Experience 
With a lens such as this your shooting experience is so much different than when you go with a modern day full auto focus fast 50. Wen using this lens on a Sony body, the camera feels so good in the hand due to the small size and heft of the lens. Yes, this lens feels solid and makes the Sony feel like a new beast. It's balanced and the focus ring is silky smooth. The manual aperture dial is also a treat, and this one has solid clicks that stay in place when you move it to where you want to be. One lens I have tested (other brand) recently have had a much looser aperture dial and would switch while in use. This one is solid and stays put. Most of you who buy this will have it glued to f/1.2 anyway I feel ; ) The good news is that if you do, it will remain there.
When you shoot with a manual lens such as this, and you nail a photo wide open (easier said than done btw) it does give you a sense of accomplishment. Like you MADE the photo instead of the camera. When you regularly shoot manual, you start to get a sense for what the image will look like before you even frame it. You frame with your mind, see a scene or shot and snap it. I have always said on these pages that shooting manual is a great way to not only enjoy photography more but to learn from it as well. I find when shooting in full auto all the time that the camera is doing all the work, and it makes me lazy. I lift and snap and walk away. When I shoot a lens like this, even on a Sony body, I take my time, find the shot, frame and focus, fire one click of the shutter and away I go. See, when shot like this I DID the work, and not the camera.
So shooting manual is always nice, and this is one reason why I am like one of three who applauded Nikon for their upcoming 50 0.95 lens being manual focus. I LOVE manual focus which, to be honest, is partly why I love the Leica SL. To this day, over three years after its release it still has the best EVF you can get in any digital camera. It has the best build and a very easy to use user interface and controls. It was released before its time I think and too many judged it on its size with native glass. The secret of the SL is shooting it with lenses like this (which is why my part 2 will be with the SL) and then it is one of the most enjoyable, if not the most enjoyable, manual focus digital cameras ever.
No, this is not an article about the SL but rather about enjoying photography and using lenses that help you do just that, and the lens in focus here is the new Voigtlander 50 f1.2. Using it on the Sony was a treat, and the results are just as I thought they would be. You will not see me doing scientific testing with this lens here (never have in 10+ years of writing reviews) as I am not a fan of pixel peeping or taking photos of newsprint. Nor am I a fan of shooting ISO tests with studio light (defeats the whole purpose of high ISO). I shoot and test in real world environments. I use the cameras and lenses how they were designed to be used, by taking snaps and photos with them, and ENJOYING them!
Many out there do pixel peeper tests but I feel that has nothing to do with photography or making images. To me it is about the fun, the passion, the excitement and I am getting all of that so far from this lens. The first batch of this lens has sold out, and quickly. Many are starting to recognize Voigtlander lenses as the real deal. 5-8 years ago I heard a lot of moaning and groaning about Voigtlander but I have always loved their lenses not only for there image quality (which has always been unique) but their design, beauty and build.
Is this the best 50mm lens ever made? Well, what is "the best"? There is no best for everyone. What may be "best" to me may be the "worst" to you. There are many 50mm lenses to choose from for all makes of cameras. Mirrorless or DSLR this is one focal length that there has never been a shortage of, and here we have one more. Is it good? YES, I think it is wonderful as it  gives us one more option in this crowded field of lenses to express our minds, imagination and vision with.
My next report will have this lens being used with the Leica SL, and I will have a variety of images with it. I will also have a video soon as well showing the lens. So stay tuned and check back!
You can pre order this lens from CameraQuest HERE with a $100 deposit. The next batch arrives in October. 
Want a Sony? My recommendation in the Sony lineup is now the A7RIII as it offers the best of all worlds. Speed, resolution and fantastic video capabilities.
Want a Leica? Contact Mr. Ken Hansen at his email HERE. He has been my main Leica dealer for 10 years. Also, check out PopFlash.com for Leica as well. 
---
PLEASE! I NEED YOUR HELP TO KEEP THIS WEBSITE RUNNING, IT IS SO EASY AND FREEE for you to HELP OUT!
Hello to all! For the past 10+ years I have been running this website and it has grown to beyond my wildest dreams. Running this site costs quite a bit of cash every single month and on top of that, I work full-time 60+ hours a week on it each and every single day of the week (I receive 100-300 emails a DAY) and am only a one man operation. Because of this, I could use YOUR help to cover my costs for this free information that is provided on a daily basis. 
To help out it is simple, and no, I am not asking you for a penny!!
If you ever decide to make a purchase from B&H Photo or Amazon
, for ANYTHING, even diapers..you can help me without spending a penny to do so. If you use my links to make your purchase (when you click a link here and it takes you to B&H or Amazon, that is using my links as once there you can buy anything and I will get a teeny small credit) you will in turn be helping this site to keep on going and keep on growing.
Not only do I spend money on fast hosting but I also spend it on cameras to buy to review, lenses to review, bags to review, gas and travel, and a slew of other things. You would be amazed at what it costs me just to maintain this website, in money and time (200 hours per month, and about $3000 per month).
So all I ask is that if you find the free info on this website useful AND you ever need to make a purchase at B&H Photo or Amazon, just use the links below. You can even bookmark the Amazon link (not the B&H) and use it anytime you buy something. It costs you nothing extra but will provide me and this site with a dollar or two to keep on trucking along.
AMAZON LINK (you can bookmark this one)
B&H PHOTO LINK – (not bookmark able) Can also use my search bar on the right side or links within reviews, anytime.
Outside of the USA? Use my worldwide Amazon links HERE!
You can also follow me on Facebook, Twitter, or YouTube. 😉
One other way to help is by donation. If you want to donate to this site, any amount you choose, even $5, you can do so using the paypal link HERE and enter in your donation amount. All donations help to keep this site going and growing!
 I do not charge any member fees nor do I (nor will I ever) charge for reviews, so your donations go a long way to keeping this site loaded with useful content. If you choose to help out, I thank you from the bottom of my heart.