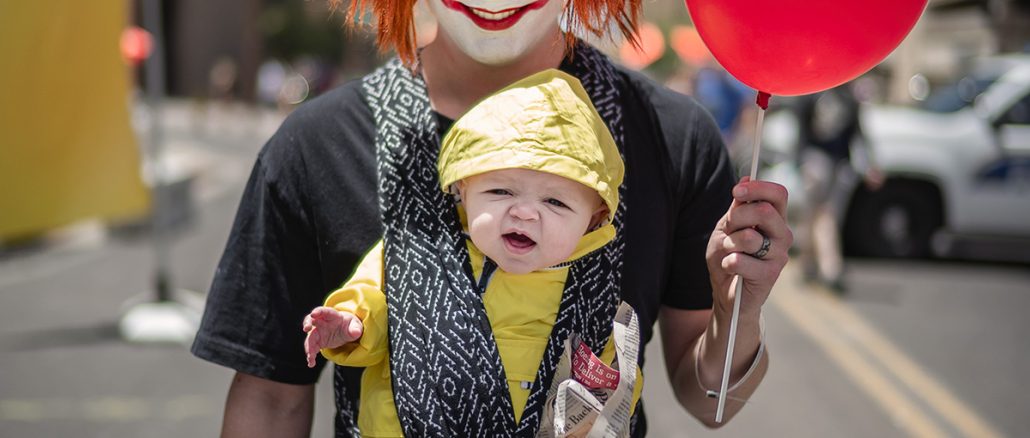 The Best of BOTH Worlds. Leica SL and Panasonic S1.
By Steve Huff
Over the last four years I have bought and then sold the Leica SL 3 times. Crazy yes, but keep in mind I was able to get my SL at a great cost from the legendary Ken Hansen (whom will be missed by anyone who ever dealt with him) so the losses for me were minimal. I never charged Ken money for ad space, and he had an ad space here since day one in 2008. Instead he would give me a deal on a Leica if I wanted one, and to me, that was wonderful and PREFERRED.
But it took me four years to learn that anytime I sold the SL, I missed it and always went back to it. Here I am four years later with a camera that beats it in most areas (The Panasonic S1) yet I am still strangely drawn to the SL. Not sure if it is emotion, if it is the sexy body style or the minimal approach but the SL is a beauty, even today, four years after its launch. With a rumored 47 Megapixel SL2 to hit this year, it seems there are now deals to be had on new SL's. One can even find a NEW SL from an Authorized dealer today for $4500 and that is $3000 less than it cost at launch 4 years ago.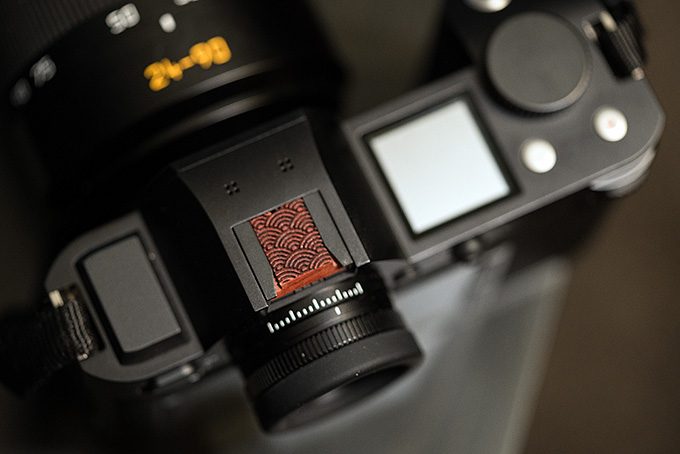 With the Panasonic S1 selling new for $2499 one could actually buy a new SL and S1 for LESS than what the SL cost four years ago, and then have the best of both worlds. Yes, $7000 is a ton of cash but if you ask me (and maybe you didn't but hey, you are reading this now) the S1 is one of the best full frame cameras out right now (though the Nikon Z and Sony A7 Series are equally as fantastic) and the SL, for me, is already a legend. I love both my SL and S1 and in all honesty I have no interest in the SL2 as if rumors are true and it is 47MP, that rules it out for me for reasons I have written about extensively on these pages.
The SL offers a killer body, simple controls, beautiful user experience and color that beats the S1.
The S1 offers a new body but still feels like an S1, 5 Axis IS, better EVF (SL has words 2nd best imo) and larger battery.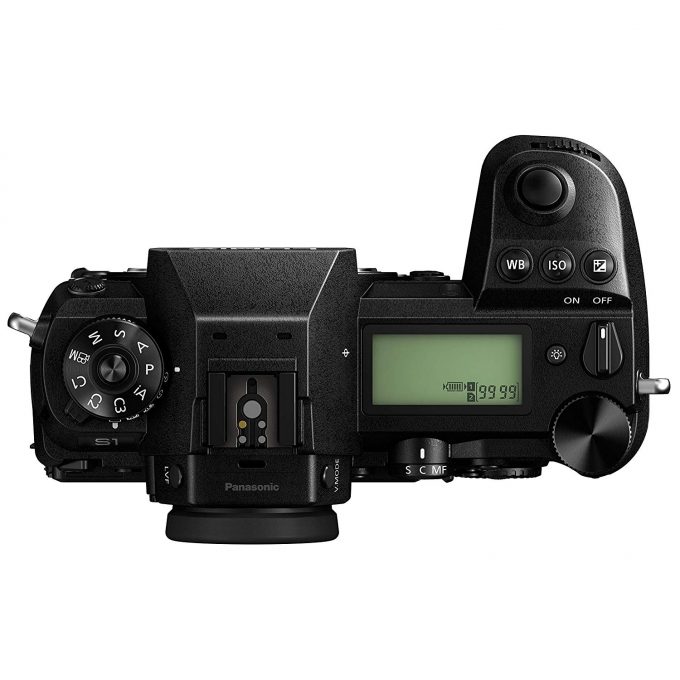 Each one of these cameras could be an amazing backup for the other and owning both, as I do, allows me to own and enjoy two cameras I truly deeply adore. This, in turn, makes me use them more.
In case any of you have missed my reviews and posts on these cameras, here are just a few:
Is the Leica SL Still Relevant in 2019?
The Nikon 58 1.4 on the Leica SL
The Leica 90-280 Lens review on the SL
The Leica 50 Summilux SL Review
The Leica SL and the Leica 50 APO M
The Leica SL vs Panasonic S1 High ISO
But just wanted to point out that today you can own both of these cameras for what the SL cost alone four years ago, if owning two cameras with the same mount is your thing. Leica Store Miami is selling the SL New for $4500 if you trade in ANY camera, so even if you have a junky camera from years ago, as long as it is a DSLR or mirrorless you can get $1500 off a new SL. See that deal HERE.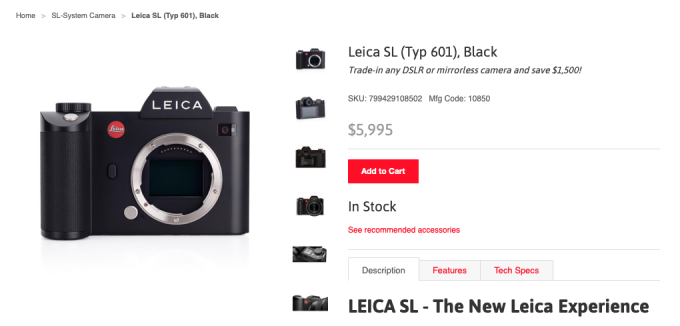 As for the S1, you can snag it for $2499 at Amazon HERE or B&H Photo HERE. 
I know some of you are waiting for the SL2, but it will be expensive, and my guess is, and this is just a guess, is that it will be very much like the Panasonic S1R in regards to specs. Some of us just love the Leica experience but by going for the S1 and older SL, you get the modern day improvements in the S1 and the Leica experience and color in the SL. This combo of cameras is not for everyone but I love owning both, as I can use the S1 in low light and the SL anytime it feels like a Leica day ; )
$4500 for a new SL is pretty good. You can also get it at a discount with a lens. If you missed that report, see here. 
Either way 2019 is a great year for those of us who love shooting with REAL cameras vs phones. We have so many amazing models to choose from from all brands and mirrorless is blazing the way with some of the best digital cameras models ever.
Steve